New Streamlined Website for Catholic Charities Boston
3 Media Web client Catholic Charities Boston, formerly known as Catholic Charities of the Archdiocese of Boston prior to the launch of their new website, is a charitable organization in the Boston area.
They came to 3 Media Web with the need of modernizing their website to better serve their community.   

The Challenge
The old website Catholic Charities Boston was very dated. There was a ton of information added to the website over the years, but all of it was extremely hard to find. The client was motivated to streamline their website, make information for their audiences/the people they serve easily accessible.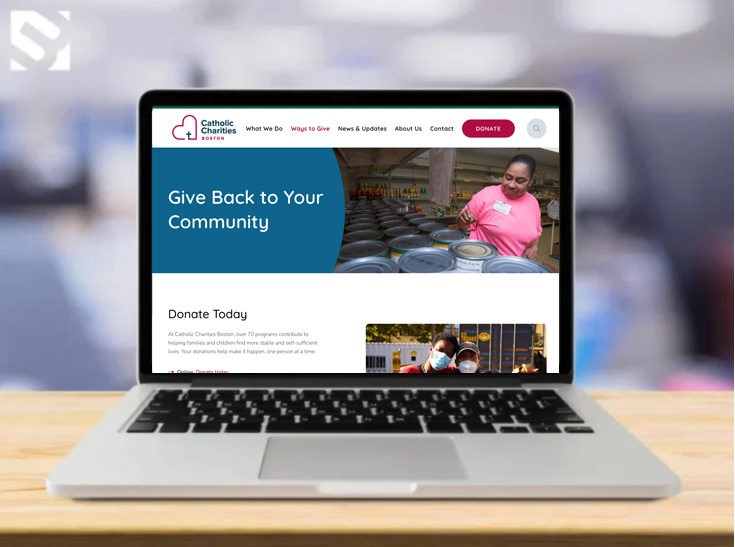 The Solution
3 Media Web worked with the client to create a website strategy during the beginning of the design phase. The client gave context about who they are, the people they serve, and the services provide. From there, it became clear that the direction they needed for the sitemap.
The solution was to streamline the content strategy and a create simple website format that speaks to the people Catholic Charities Boston serves. 
In total the project took 26 weeks. Design phase 8 weeks, development/content entry/QA – 17 weeks

The Results
3 Media Web delivered Catholic Charities Boston an easy-to-navigate website with the essential information easy-to-find so that their site visitors can get the help they need quickly.
The main benefit that the client will see is being able to reach and provide help to the people that they serve because information they are searching for is easily accessible.
Join Our Email List
Sign up to receive our newsletter