Outdoorsman and Avid Golfer Ryan Kohler, UI/UX Designer
Quick Summary:
Ryan further explained that he leads the discovery phase of a web design project, learning as much as he can about the client in order to tell the company's story on the web.
When you get to know Ryan Kohler, you begin to understand that he is a man who is as comfortable with working in technology as he is with living in the trees. Not IN the trees, but among the trees and in a log home, off the beaten path in a small town in southwestern New Hampshire, where deer wander past the front of his house daily.
So, it's safe to say that you are a nature-lover!
Ryan comes by his love of nature genetically. He grew up about 45 minutes away in a stone house on a "big chunk" of land which his mom and dad cleared themselves. "My parents are extraordinary people," Ryan says proudly. "They built their home using beams cut from their own trees and produced by a local sawmill," he explained. "The stones came from the stream that runs along the property. My father built a hydroelectric system and put up solar panels in the 1970s, way before their time. My parents' way of life – everything – has found its way into their children."
Tell me about golf — is it more than just a past time?
Outside of working on his own home, which Ryan says was a "big fixer-upper" when he bought it, Ryan enjoys playing golf. "Golf has become a joy, a passion of mine," Ryan says.  "I never thought I'd say that. I have been into sports ever since I could walk. After college, I just stumbled into playing golf with friends." For more than eight years, Ryan has been playing in competitive tournaments. Each summer he plays in the New Hampshire State Amateur Tournament and he has competed nationally as well. "I am fortunate to be able to work remotely, as this gives me the flexibility to indulge my passion for golf," Ryan remarked.
What is your role at 3 Media Web?
Ryan is a UI/UX Web Designer for 3 Media Web, having started with the company in the Fall of 2015. "Translated, that means, I am a User Interface/User Experience web designer," Ryan further explained that he leads the discovery phase of a web design project, learning as much as he can about the client in order to tell the company's story on the web.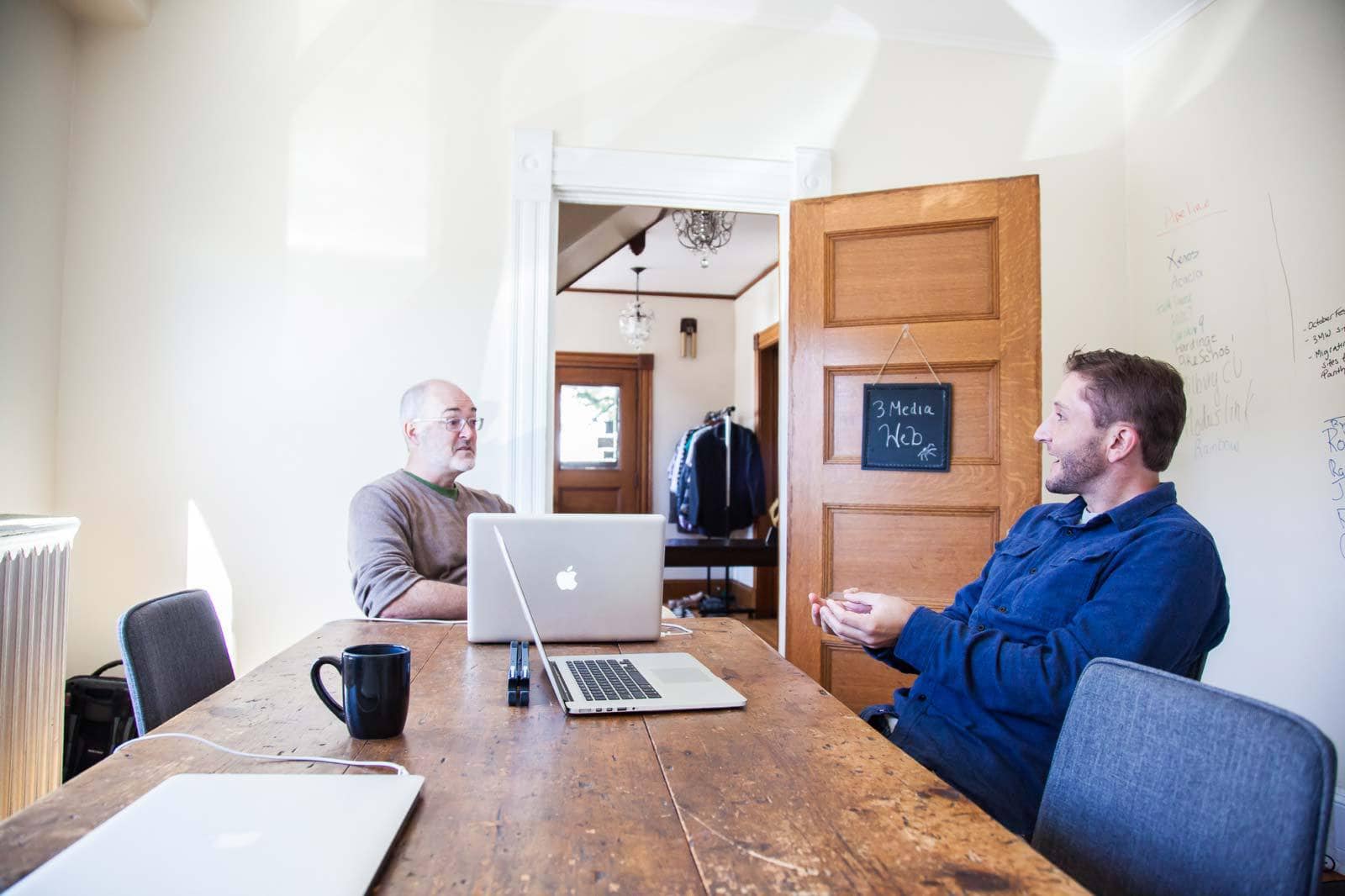 "I become a sponge, soaking up as much knowledge I can to craft a creative strategy that includes the client's goals for the new website. We research and plan before beginning the actual design of the website. It is most important to create a thoughtful approach so that we can leverage the website to help the client grow the business through the website. That is our end goal," he explained.
It seems like the learning never stops. Is that true?
"The technology environment is constantly changing, and best practices are always evolving. It is vitally important in this space to have a mindset for on-going learning," Ryan said.  "If you don't keep up, the industry will pass you by and you won't create the best solutions for clients."
3 Media Web fosters process improvement. "As a team, we are truly looking for innovations and better processes and this creates a very exciting place to work and people to work with," Ryan added. Monthly meetings encourage team members to suggest new software applications to trial. "We always have our eyes open to exploring what is out there. There is no complacency to do something just because that is the way it has always been done," Ryan said. "This is a shared mindset here at 3 Media Web that I value – always striving to improve and be more efficient."
Tell me about your education.
Ryan attended Keene State College in New Hampshire and graduated with a Bachelor of Arts degree in graphic design. Right after college, he worked for a company part-time, which led to his "morphing" into a freelancer. At 3 Media Web, he particularly enjoys the variety of clients and industries he gets to work with.
When asked about his future, Ryan says, "I don't like to set big long-term goals. I like looking at short-term goals and doing everything with a passion. Rather than focusing on some imaginary point in the future, I concentrate on what is going on around me, day to day, month to month."
His goal for golf?
Ryan wants to qualify for the United States Amateur Tournament in Pebble Beach this summer and to score some more wins at championship tournaments in New Hampshire. "Being good at golf has been one of the great surprises of my life," Ryan explained. "I was just awful when I started, although I think being a baseball pitcher in high school helped me.The mental attitude you need in baseball is similar to golf. It took me a while before I began to improve. Nothing in this world is as frustrating as golf … it is a maddening sport, but I love it!"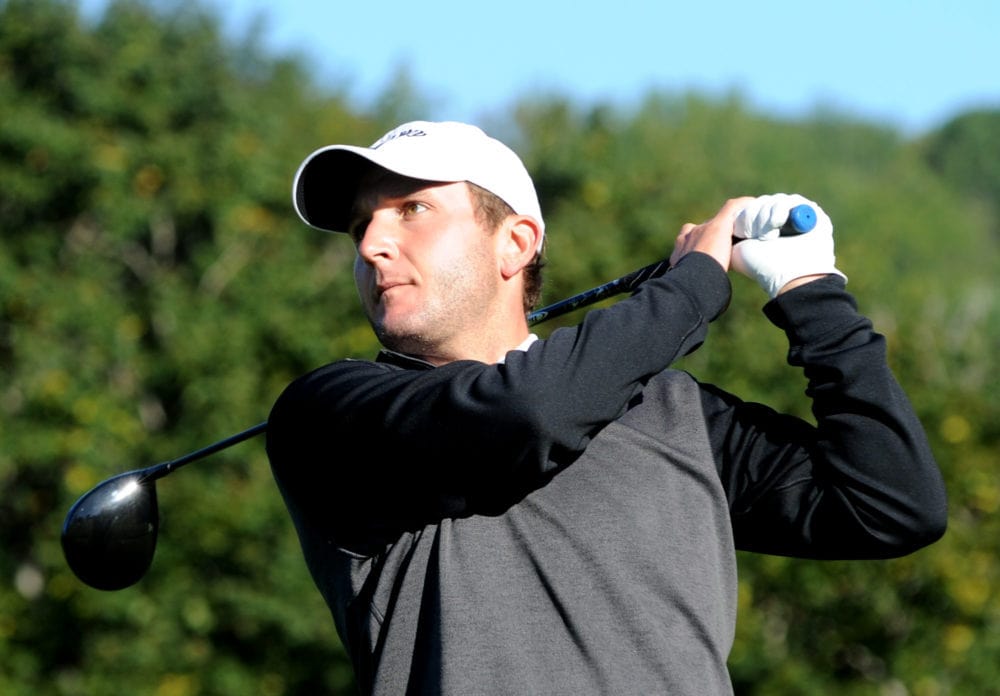 … and other life goals?  "If you ask my mother, she'll say, 'Hurry up and find a wife and have children!' … but I'm in no hurry." Ryan exclaimed, "I'm focusing on the here and now and I am very happy!"
Join Our Email List
Sign up to receive our newsletter