Kinematics Website Design Captures New Company Brand
The Client: Kinematics
Kinematics creates motion control solutions for mission-critical systems in demanding environments. For nearly three decades, they have worked closely with customers to provide the most reliable, bankable, innovative drives across multiple industries. Today, with over two million drives globally deployed, representing hundreds of millions of hours of operation, they are proud of their role in sustainably supporting critical applications.
Challenge: Outdated Website Didn't Reflect Current Positioning
Kinematics came to us after having gone through a corporate rebranding. They were eager to carry the new messaging to their digital presence as the existing site no longer captured who they were and how they conducted their business. Adding to the challenge, the new site needed to be launched in time for upcoming trade shows occurring less than three months in the future.
Solution: Eye-Catching New Site Quickly Launched
Knowing we had a compressed timeline, the 3 Media Web team rolled up our sleeves and quickly got to work. We closely collaborated with the client team to make sure the imagery and concepts were on point. The new site has a vastly different look, with a clean, modern design, straightforward calls to action, and relevant content.
We also streamlined the sitemap, resulting in an improved user experience, and constructed easy-to-consume page layouts. All new copy was written to align with the updated branding and communicate the company's mission and vision. The new content effectively targets users, positions the company as a solutions provider, and presents learning opportunities.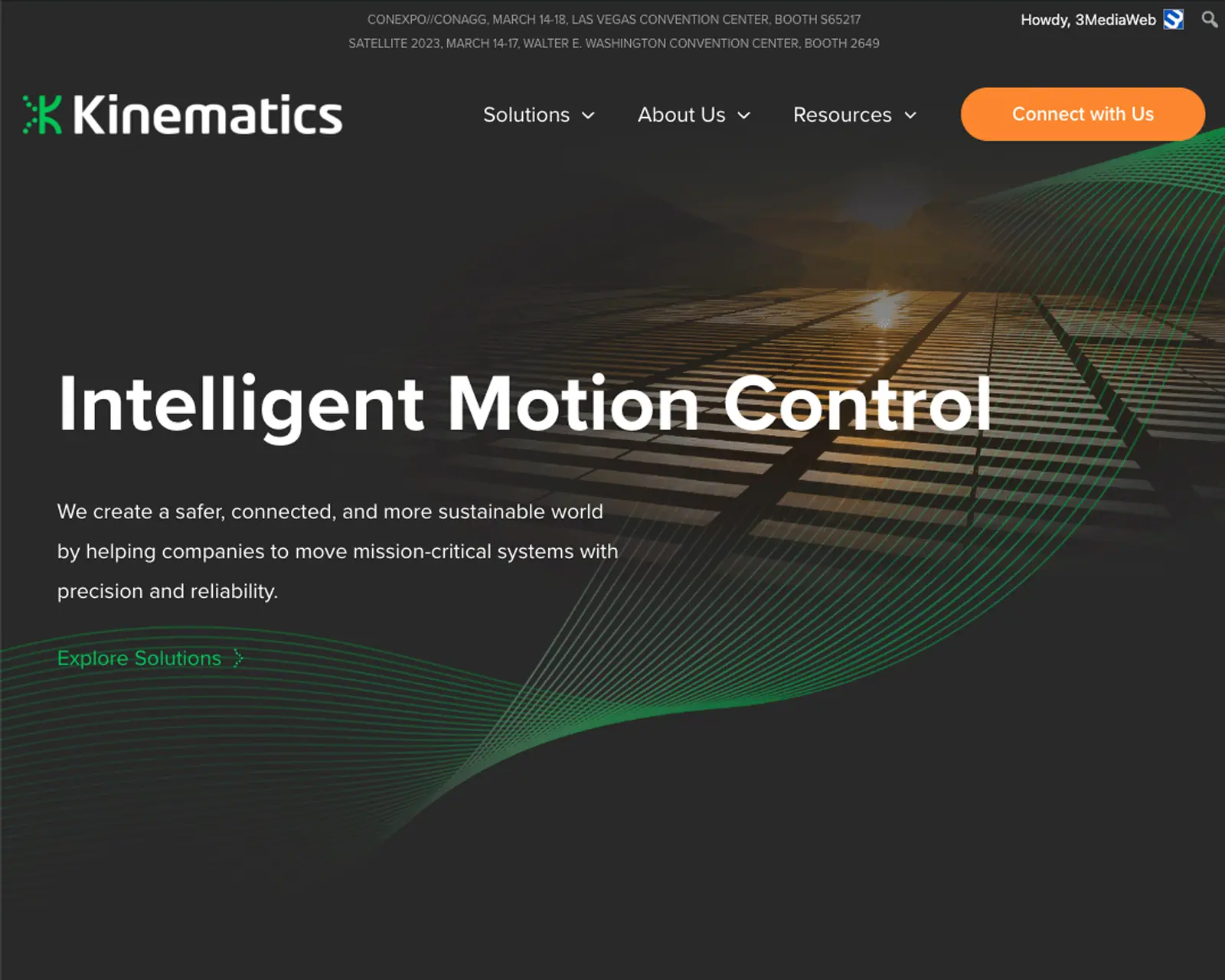 Kinematics Homepage (After)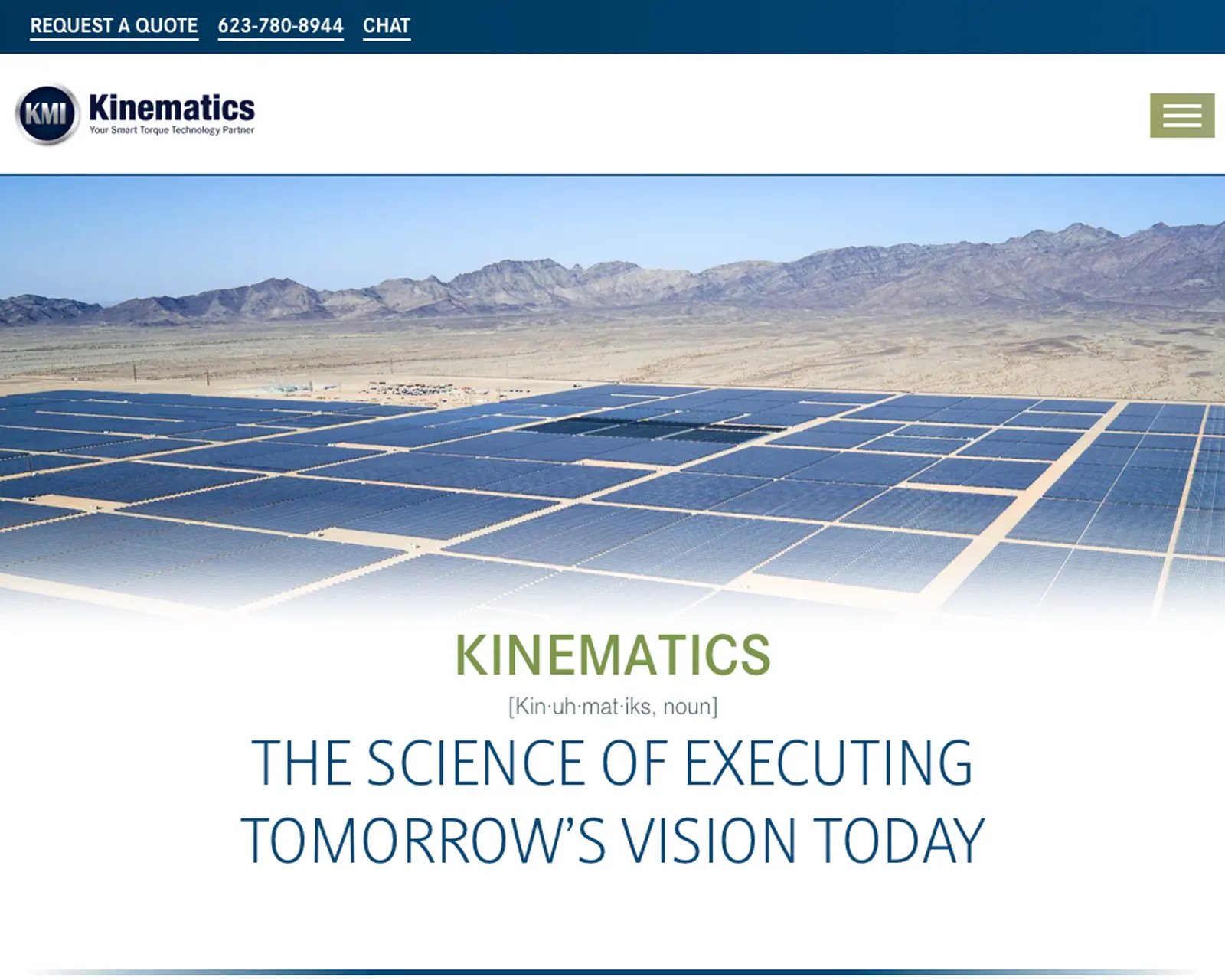 Kinematics Homepage (Before)
From kickoff to lunch, the site took approximately nine weeks to complete. We also provided the client training on using and updating the site independently.
You made the process so easy and you guys are a delight to work with.  From the entire team at Kinematics, GREAT JOB!  ––Jenn Cangelosi, Vice President of Global Sales
The Results
The goal for this site was to function primarily as an education hub—and it certainly delivers in that regard. Properly placed calls to action engage visitors as needed. While the main purpose of this site is not lead generation, the new site delivers better SEO and makes finding Kinematics easier. It also shifts the company's digital presence, showcasing Kinematics as a provider of technology-driven solutions.
We look forward to continuing to collaborate with the Kinematics team as they build out other site content and functionality.
Join Our Email List
Sign up to receive our newsletter