OpenClinica Website Design Drives Visitor Engagement
OpenClinica offers leading biotech and pharmaceutical companies, CROs, academic institutions, and government agencies the foundational clinical data management tools they need with innovative, next-generation technology to drive the future of digital clinical trials. Their solutions empower data managers, clinical researchers, and study participants by enabling more efficient clinical research through smart clinical data management and automation.
Challenge: Old Website Didn't Match Current Brand
The former site had gone through many evolutions as new features and updated content was added, however it lacked functionality, was not user-friendly, and didn't support the company's marketing direction. Also, OpenClinica's product offering was expanding, and they wanted to show themselves to be a valuable resource to their industry by providing blogs, case studies, webinars, and videos to demonstrate their thought leadership.
Solution: Gorgeous Site Design Enhances User Experience
At the start of the project, the team assembled to make sure we understood the objectives for the site. Once we knew how OpenClinica wanted to present themselves and their content, we created designs that provided a user-focused experience, explained their product offerings, and supported information that they wanted to highlight.
We also built out a robust resources section that includes blogs, case studies, webinars and videos and allows site visitors to select topics or content types as they dive deeper to access resources important to them.
All the hard work paid off as the new site has a stunning, functional design that effectively establishes the company as a leader in the clinical research software solution space.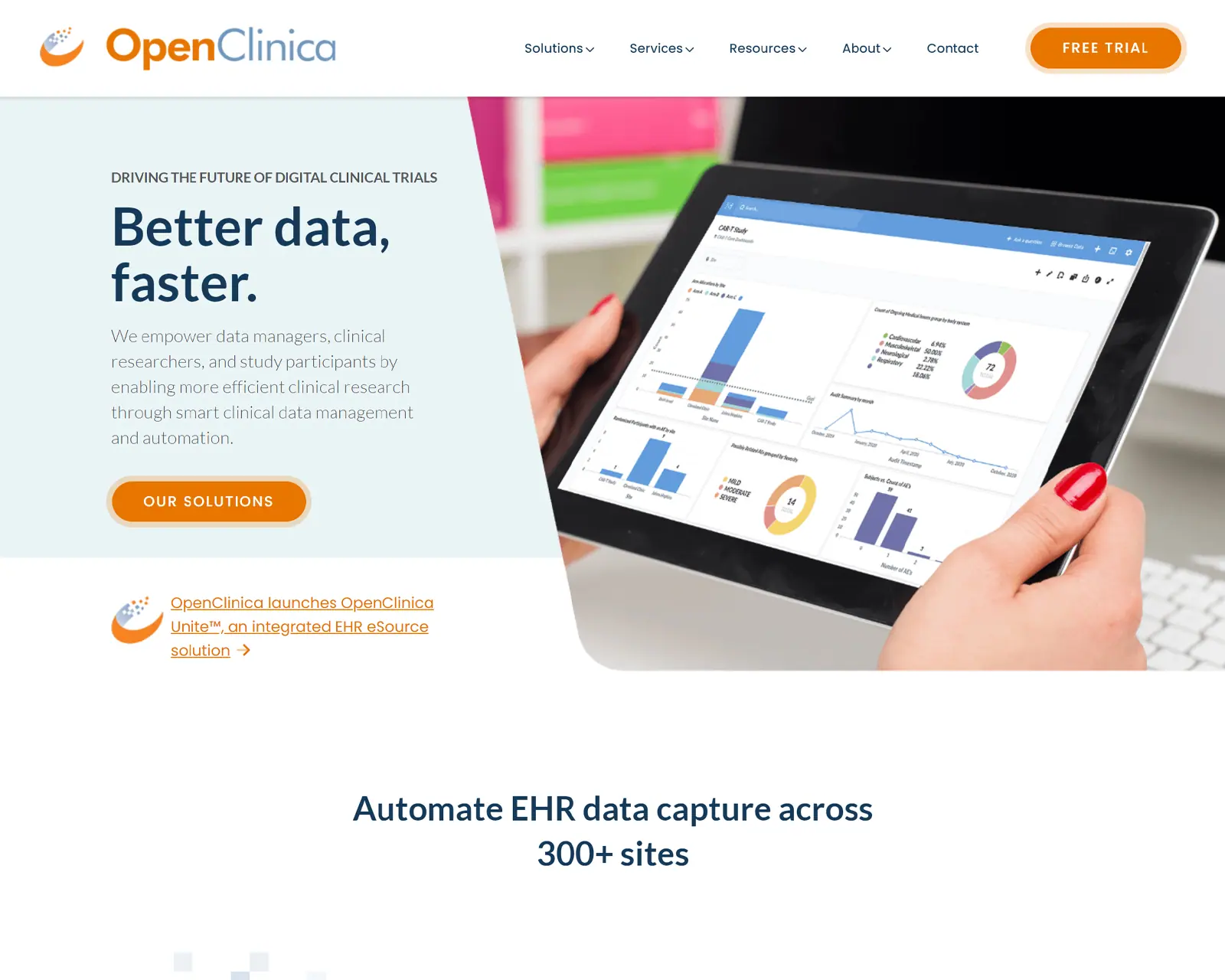 OpenClinica Home Page – After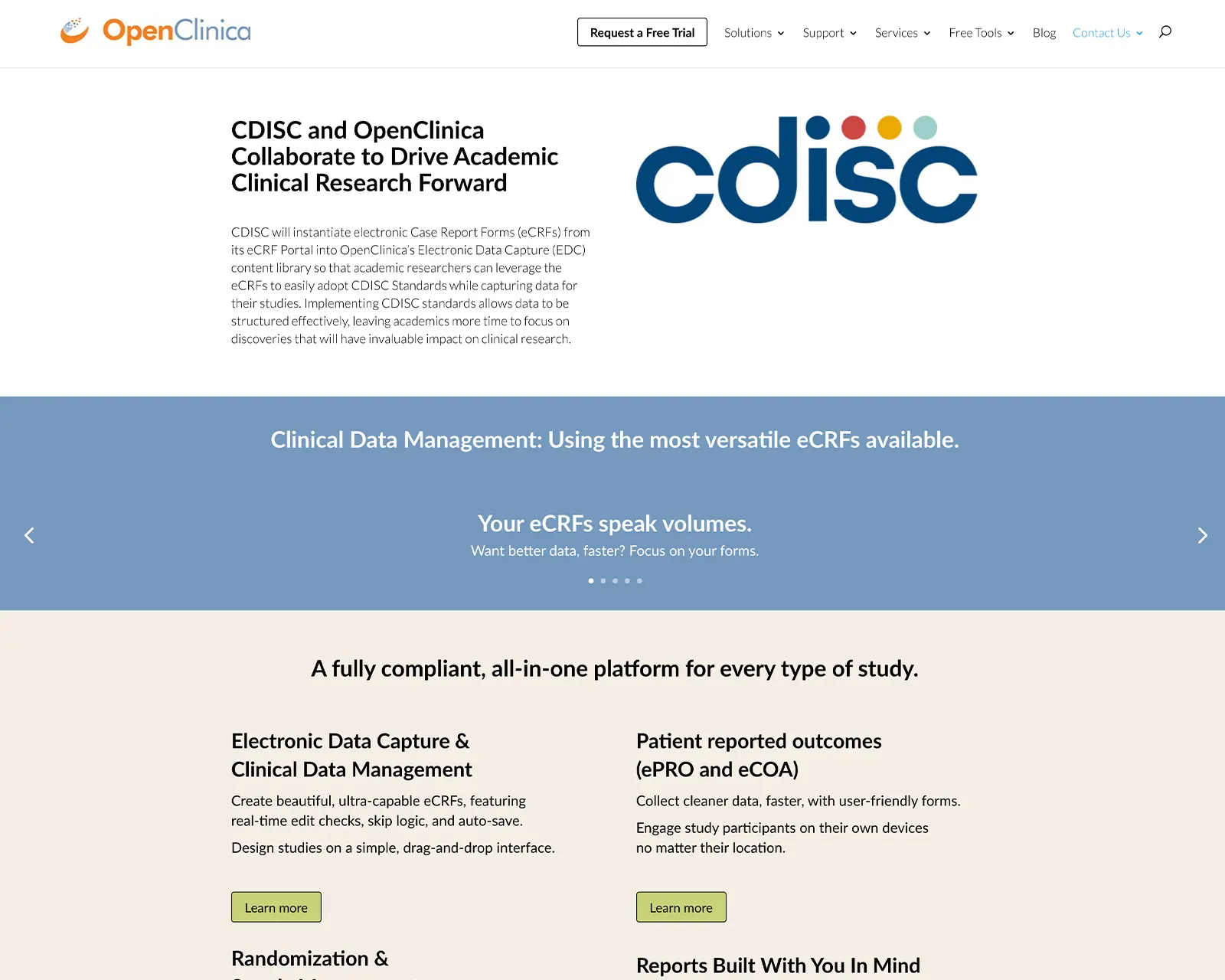 OpenClinica Home Page – Before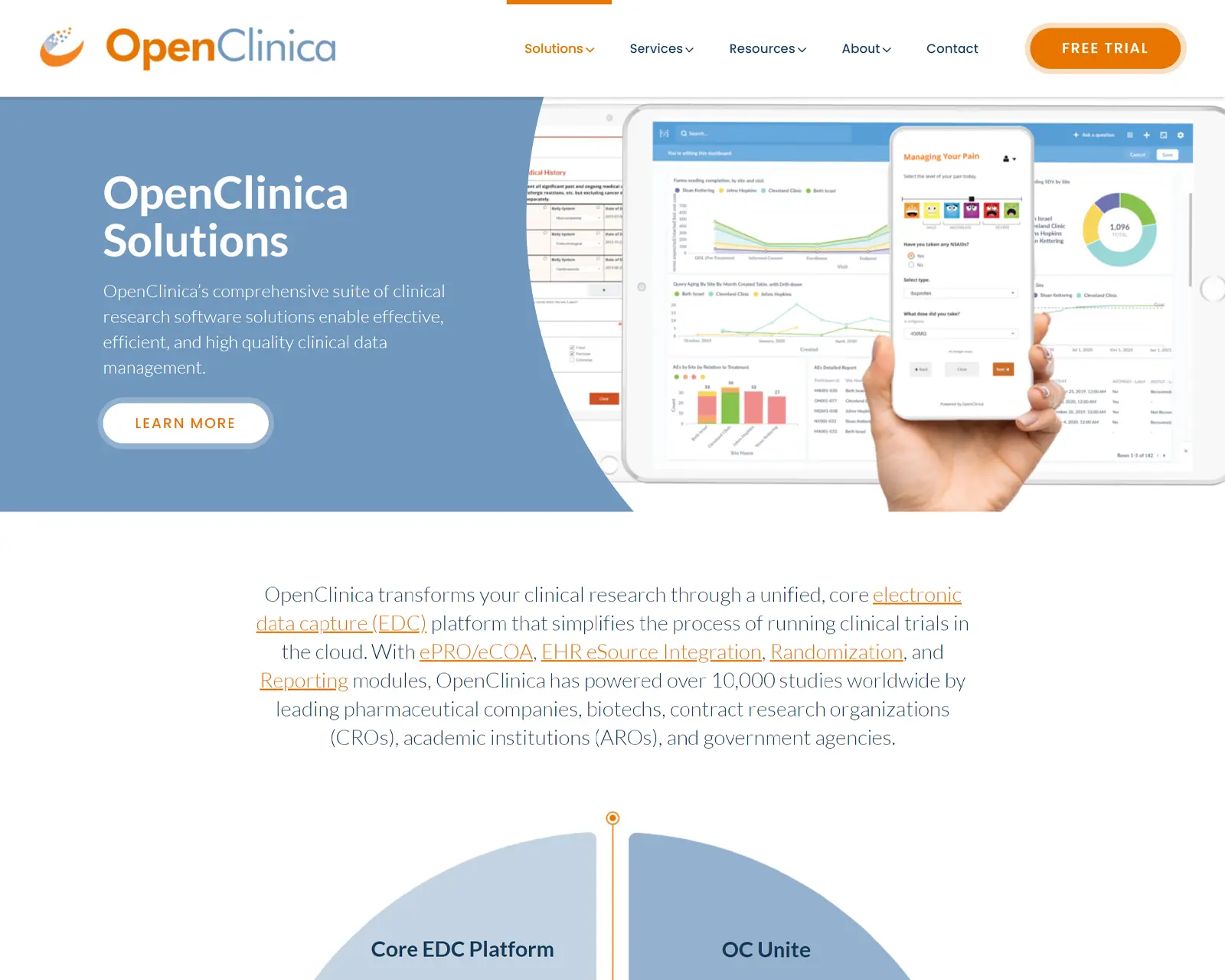 OpenClinica Solutions Page – After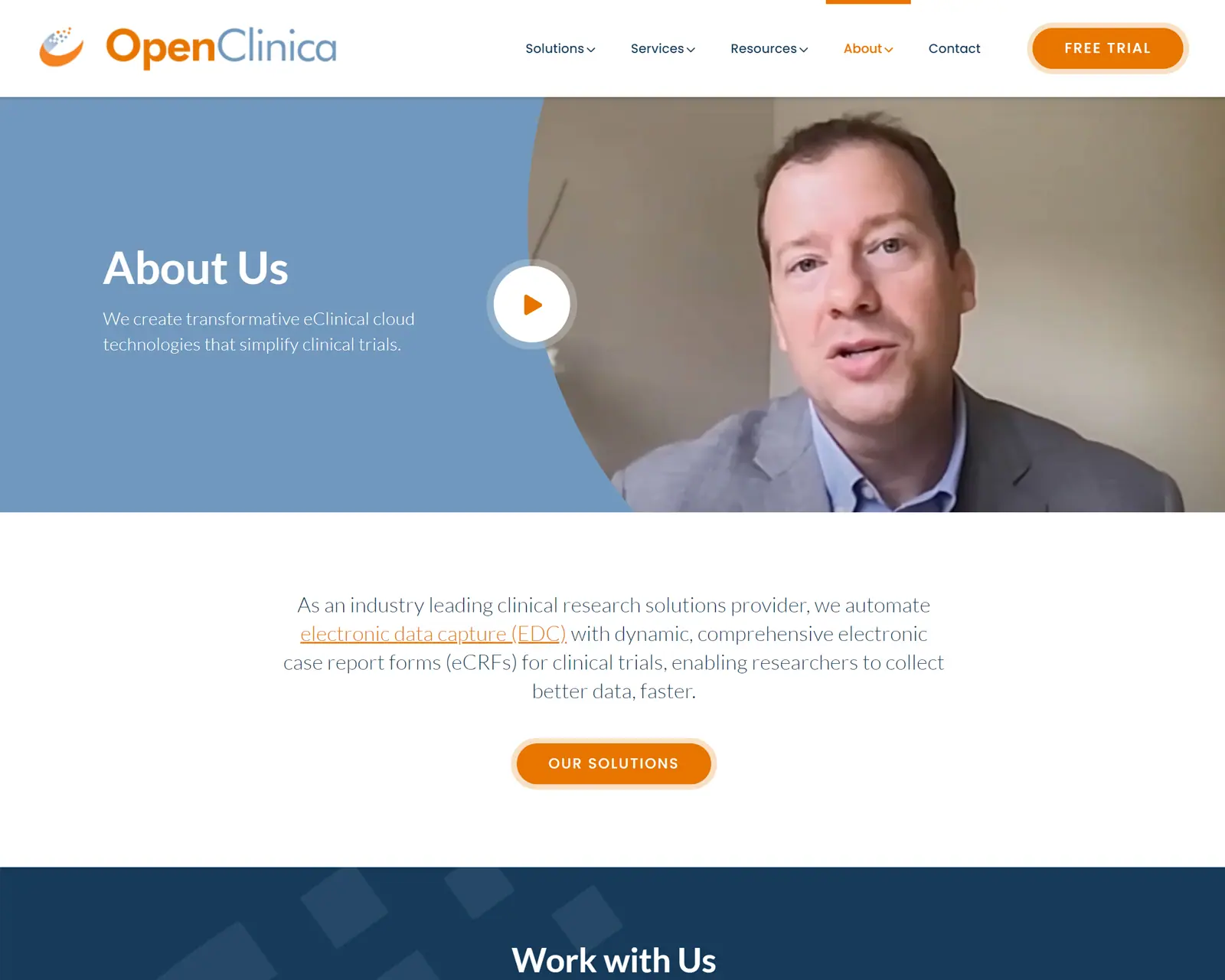 OpenClinica About Page – After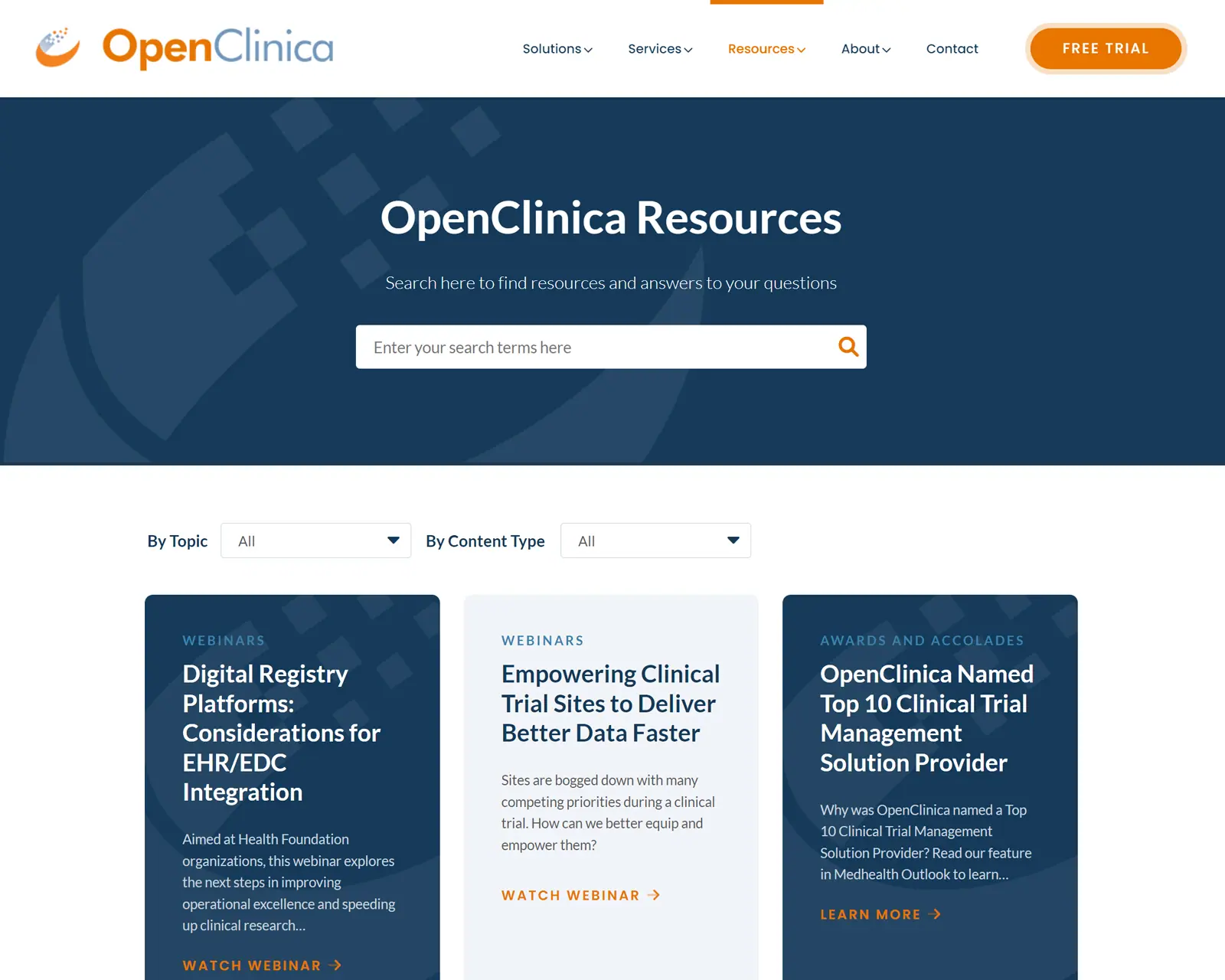 OpenClinica Resources Page – After
The Results
Over time, the company should see higher site engagement with leads early in the sales funnel as well as those ready to implement their platform. As OpenClinica creates relatable content and communicates the value that they offer, the company will continue to thrive.
Reach out to our award-winning team today
Start Your Web Design Project