McLaren & Associates CPAs Website Design Showcases Firm's Uniqueness
The Client: McLaren & Associates CPAs, PC
McLaren & Associates is a B Corporation certified CPA firm with a unique approach in their industry–their mission is to make a positive difference in as many lives as possible. They are service industry-specific, focusing on real estate, healthcare, service professionals, and construction trades. They provide tax, forensic accounting, business valuations, and outsourced accounting services.
RELATED: Website Redesign Improves SEO & Brings More Leads to California Law Offices
Challenge: CPA Firm Needed to Get the Word Out
To continue to thrive, McLaren & Associates needed to attract both clients and top-level talent. The firm wanted to appeal to prospective tax clients looking for a better solution or a new partner, as well as other CPA firms or law firms looking for a forensic accounting expert. Part of that had a web presence that helped them showcase the unique capabilities of their firm–and their existing site didn't promote their biggest differentiators.
Solution: New CPA Firm Digital Presence Delivers Effective Positioning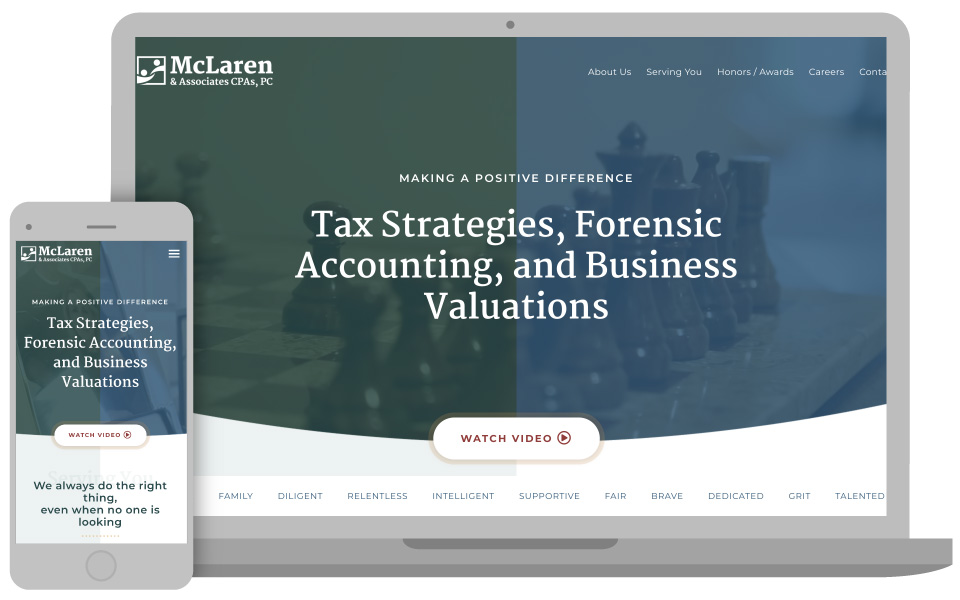 The new website sets the accountancy apart from the competition. The clean, people-focused design supports the client-provided content and leverages the new imagery sourced by the firm. All elements on the site help demonstrate that McLaren & Associates is not just another accounting firm.
The focus on culture appeals to new clients and prospective talent alike. The reimagined website better illustrates how McLaren & Associates is different from the larger firms, helping to attract new potential business and get the word out to new prospective top-level talent. We also helped the client create a new YouTube account to showcase all of their professionally produced videos.
The Results
Since its launch, the firm has experienced increased website traffic. The new FAQ section has expedited answering questions. The firm has also reported it being easier to attract top-level talent. We anticipate even more website visitors finding and engaging with the site and higher ranking for specific tax terms and keywords.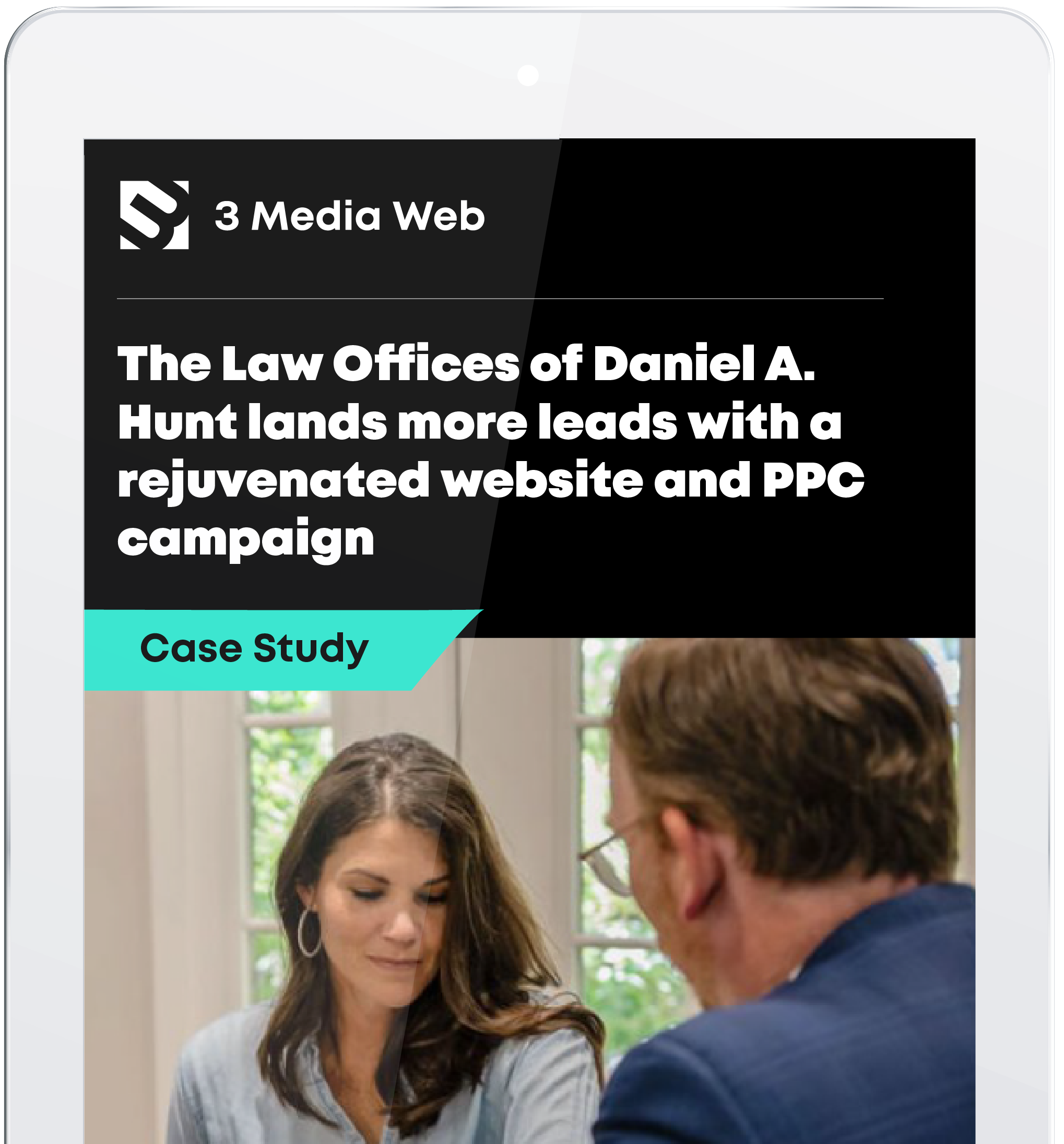 Join Our Email List
Sign up to receive our newsletter