Simplified, Easy-to-Navigate Website Design for 495/Metrowest
495/MetroWest Partnership Inc is an online informational resource focused on enhancing information about business entities located within the region at several different points of a supply chain to support regional supply chain resiliency. The 495/MetroWest Partnership was looking to launch an online directory website. The goal is for visitors to use the website to search and browse companies (supply chain, manufacturers, warehousing, logistics, etc.) listed along with any relevant profile information.
The Challenge
The client wanted to build a website to connect businesses and supply chains across the 495/Metrowest area. They did not previously have a website to connect these resources.
The database would also allow visitors to search for companies based on a couple of factors, such as company name, what they make, where they are, etc., and allow visitors to view the results and contact information in a map and listing format.
To organically place in the search engines, any pages that 3 Media Web would need to build would also need to adhere to search engine best practices, including clean coding to W3C standards, page titles, meta-descriptions. 3 Media Web would also need to apply page caching, image optimization to ensure quick loading pages, Google PageSpeed Insights testing, and GTmetrix testing.
The Solution
The clients were engaged with the design phase and collected all of the company data, and gathered it in a format we could import into the site.
We created a new site to house the business data. We included a homepage search feature to filter both services and locations, which leads to an interactable map and archive page. This greatly simplified how those looking for businesses could navigate the site.
To prepare the 495/MetroWest Partnership team, 3 Media Web also provided hours of training in a webinar on the site's use and administration to manage website content to facilitate an efficient transfer of knowledge. The training also included instruction on the Content Management System, including a Q&A session to ensure the 495/MetroWest Partnership was ready to take over the CMS.
The Results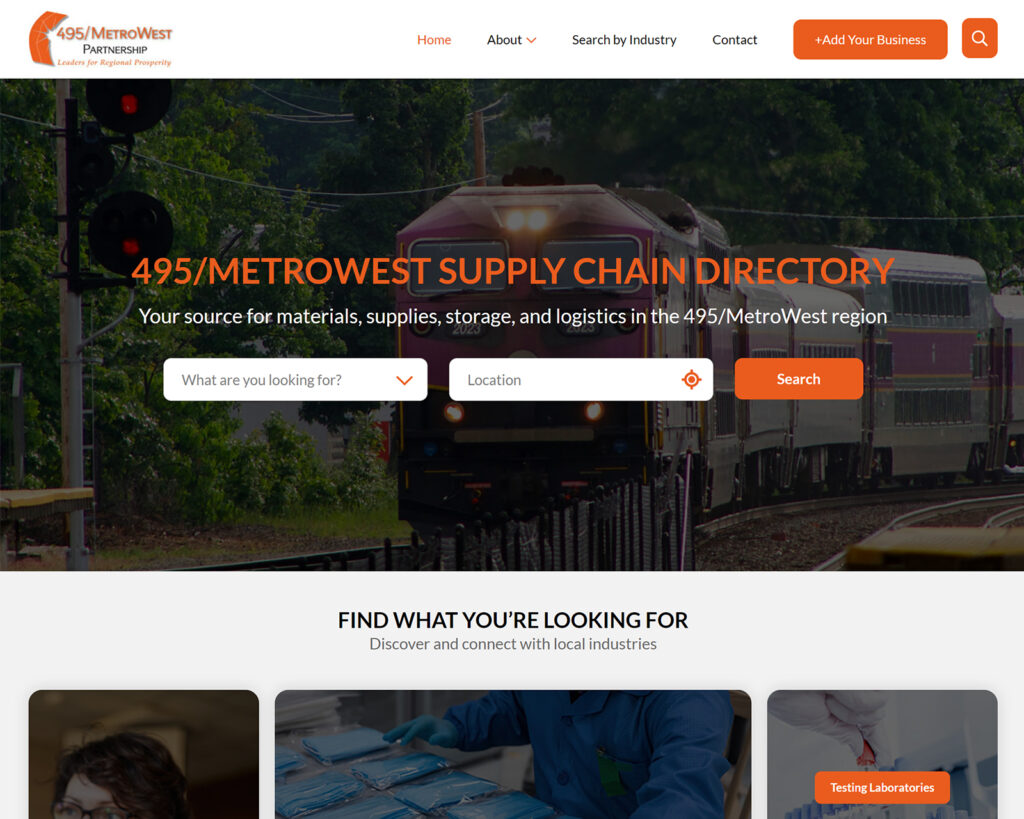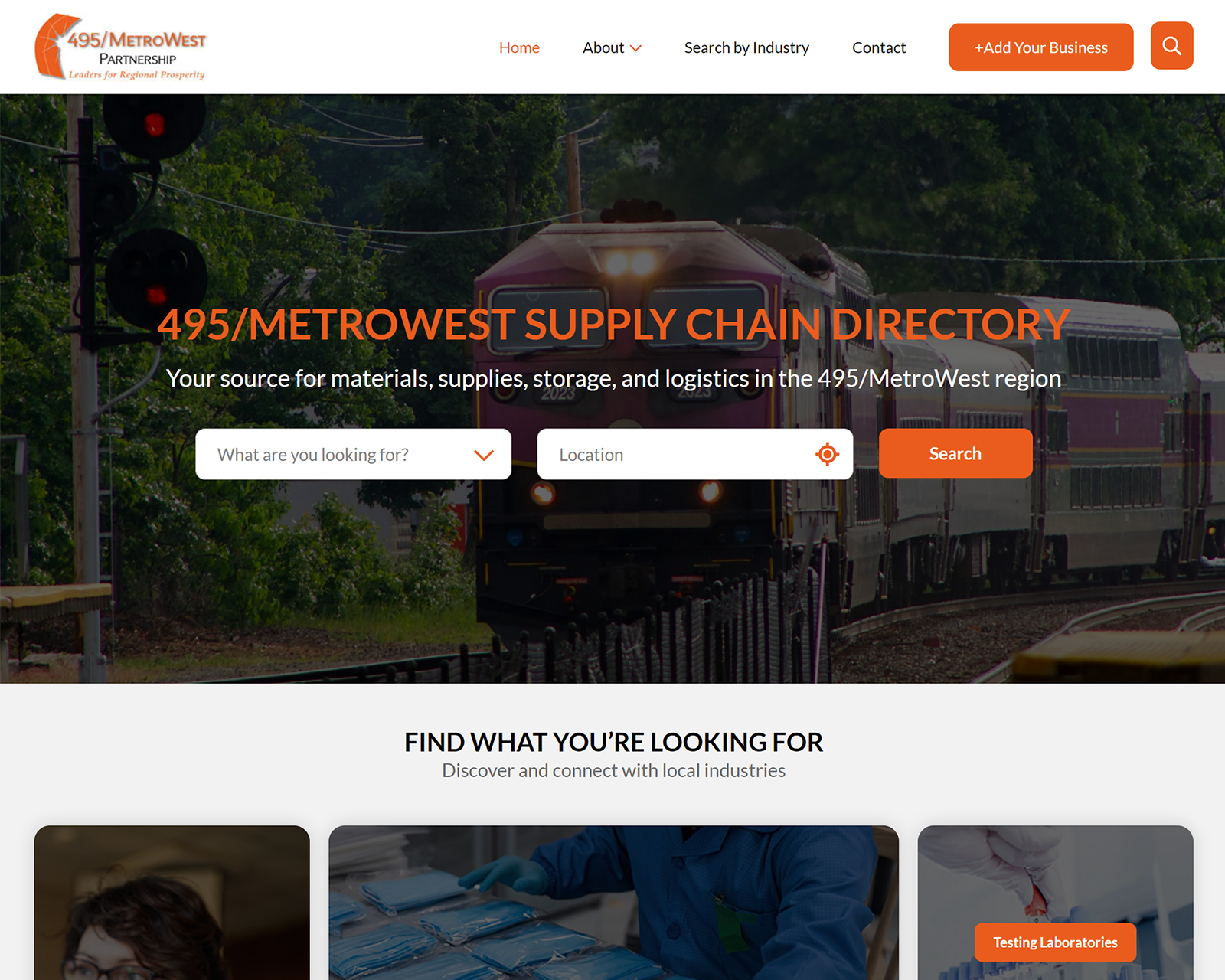 495-Metrowest Partnership Home Page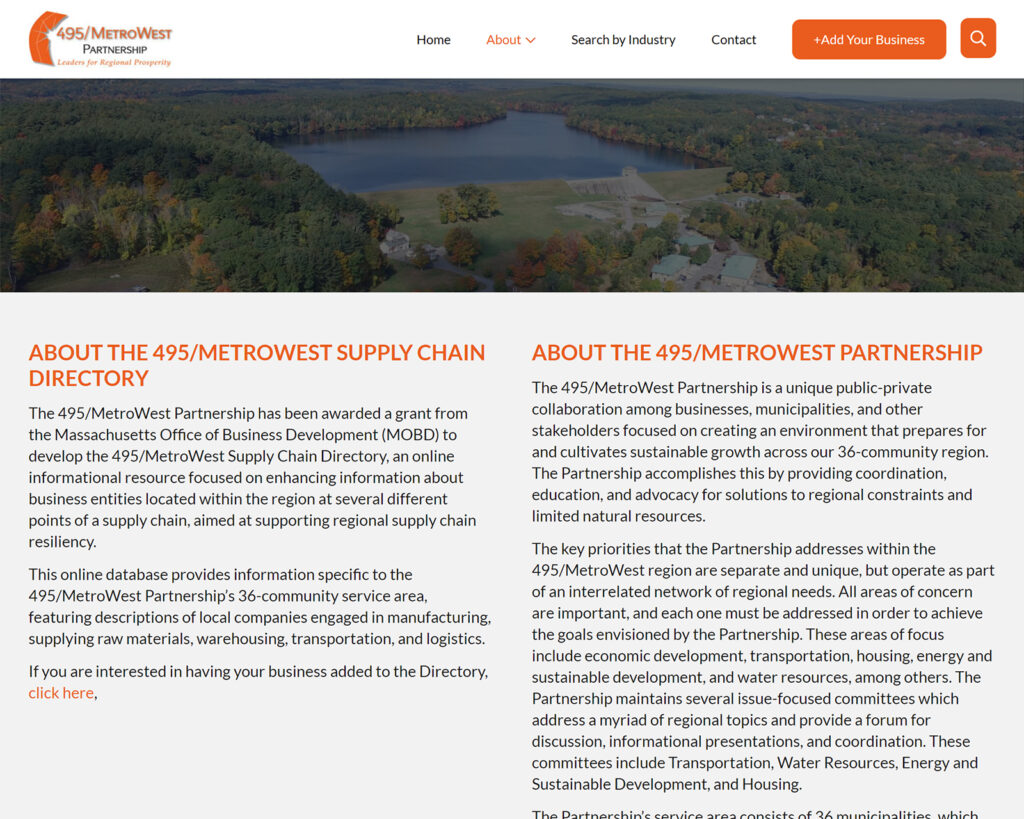 495-Metrowest Partnership About Page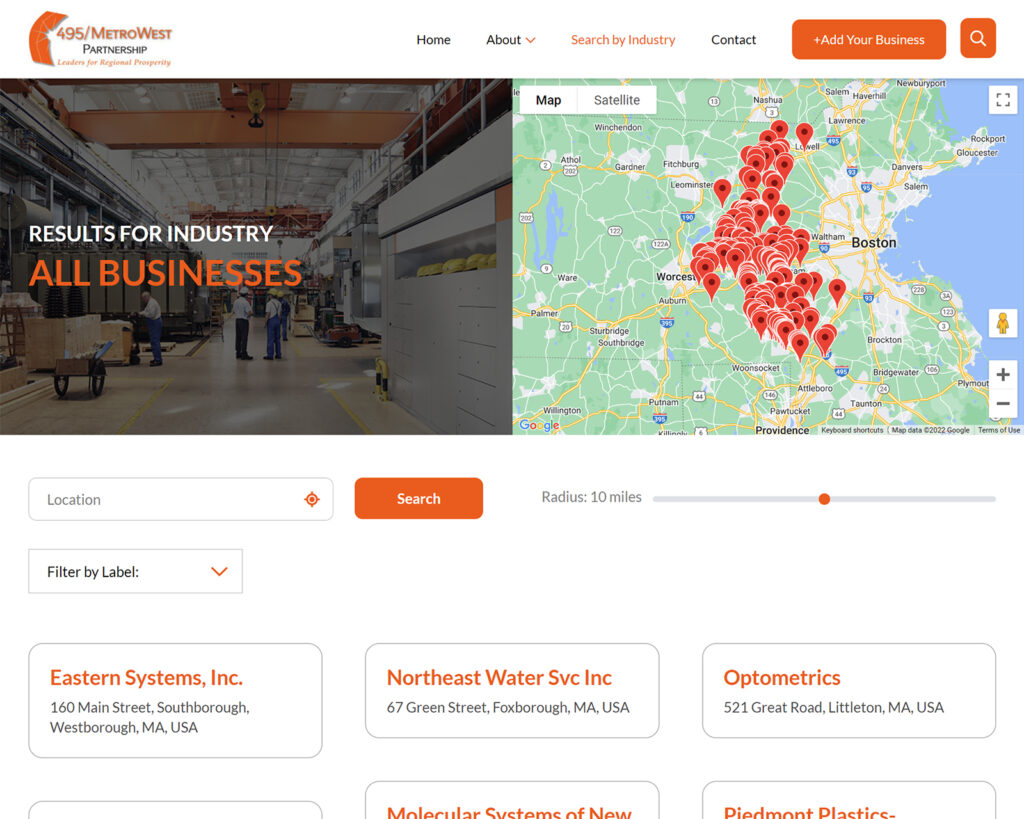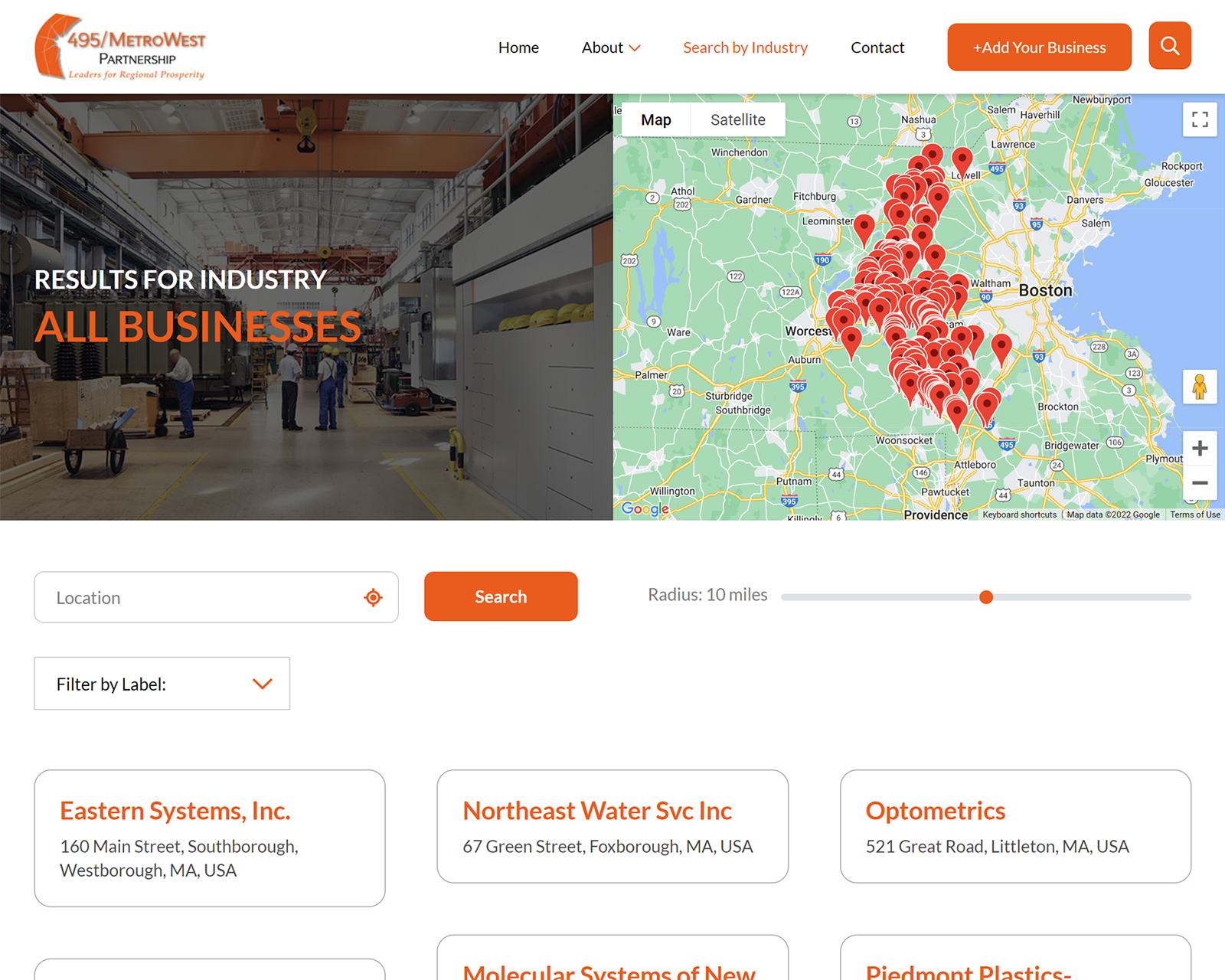 495-Metrowest Partnership Search Page
The client was immediately met with form submissions from businesses looking to partner with or be added to the site. The client should see an increase in business submissions and site traffic. They have a healthy amount of form submissions from new businesses.
3 Media Web is a continued dedicated external web partner to 495/MetroWest Partnership, helping the business with priority support throughout the year for changes and modification requests to the site. Our team also proactively maintains the 495/MetroWest Partnership site, checking for WordPress security, bug, and feature-related updates, performing testing, and applying them to the production environment.
Join Our Email List
Sign up to receive our newsletter