Website Launch and Rebranding for premiere point-of-purchase display company: New England Wire Products
Quick Summary:
3 Media Web delivered an updated logo and new responsive website that better reflects New England Wire Products' standing as a top contender.
New England Wire Products (NEWP) is a top provider of point-of-purchase display merchandising solutions for leading retailers and consumer products goods companies. NEWP delivers custom, high-quality and flexible display products at lower cost and with faster turn-around times than their competitors. Their display systems maximize marketing impact to convert shoppers into buyers.
The Centerpiece of the Company's Marketing
To reflect the company's growth and reputation in the point-of-purchase retail merchandising industry, 3 Media Web created a new logo with a modern motif that maintained the color, look, and feel of their long-time brand. NEWP is proud that their products are America-made and the updated logo successfully reflects that value.
A Website Design to Complement the New Branding
3 Media Web created a responsive WordPress website that implemented the new logo and branding. It highlights NEWP's custom display projects, customer stories, and key products while representing NEWP as a cutting-edge manufacturing company. The website has a sleek design that features not only NEWP's diverse custom products but highlights their status as a trusted display partner for leading national brands.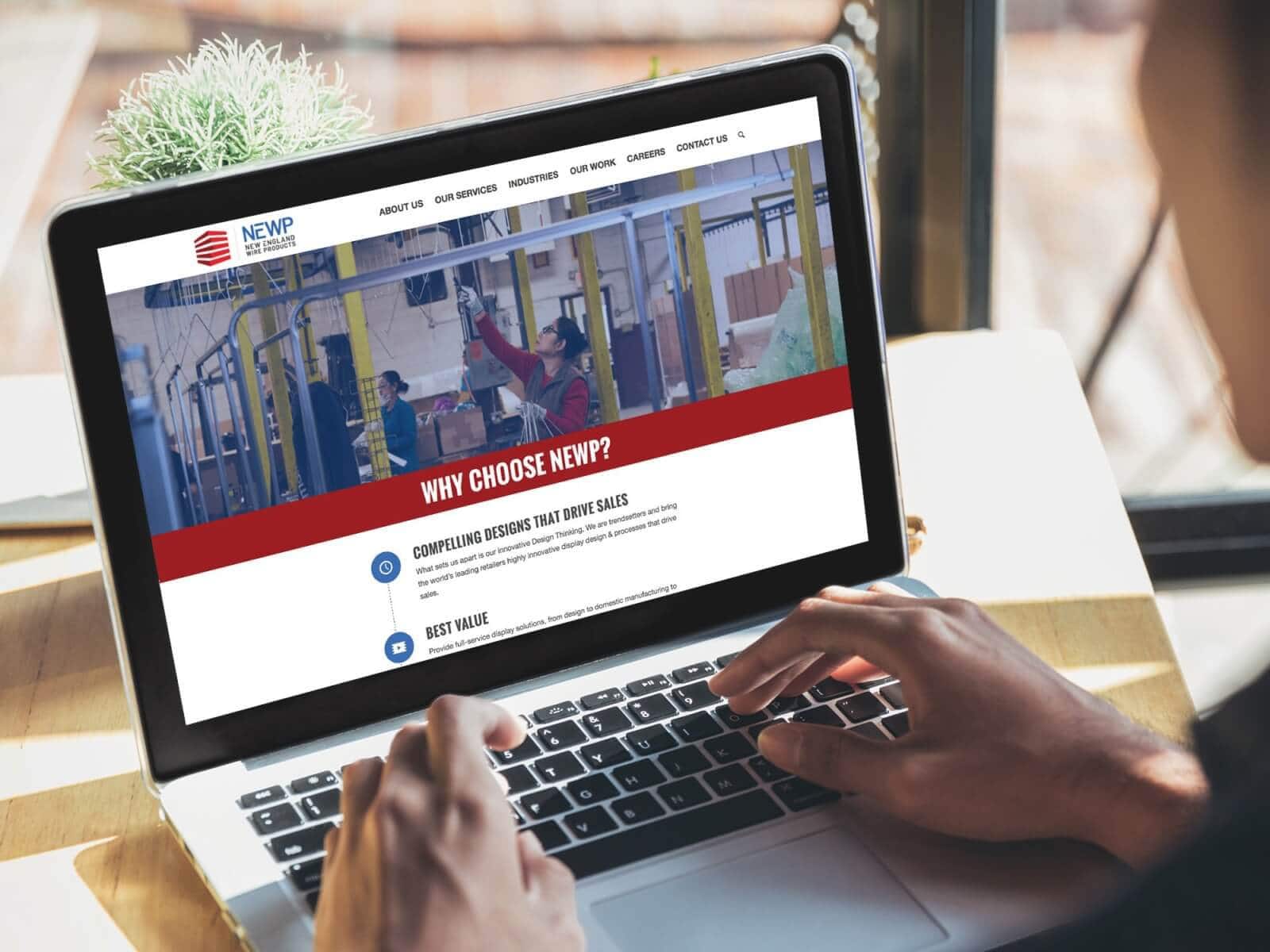 A Rich Scope of Services
NEWP's homepage demonstrates with six simple illustrated icons, the scope of services the company provides. From the creation of highly innovative and fresh display designs to the engineering required to put ideas into detailed drawings … to prototyping, manufacturing, printing, warehousing, and fulfillment … the website visitor can learn a little or a lot about each service along with a straightforward click-through to detailed information.
A Carousel Portfolio of Recent Work
The client shared how important it is for website visitors to see examples of the latest displays NEWP has designed. 3 Media Web met this requirement by including a rolling carousel of photographs of a variety of displays for companies in different industries. A click-through button invites visitors to see more examples in the Project Gallery in the "Our Work" page.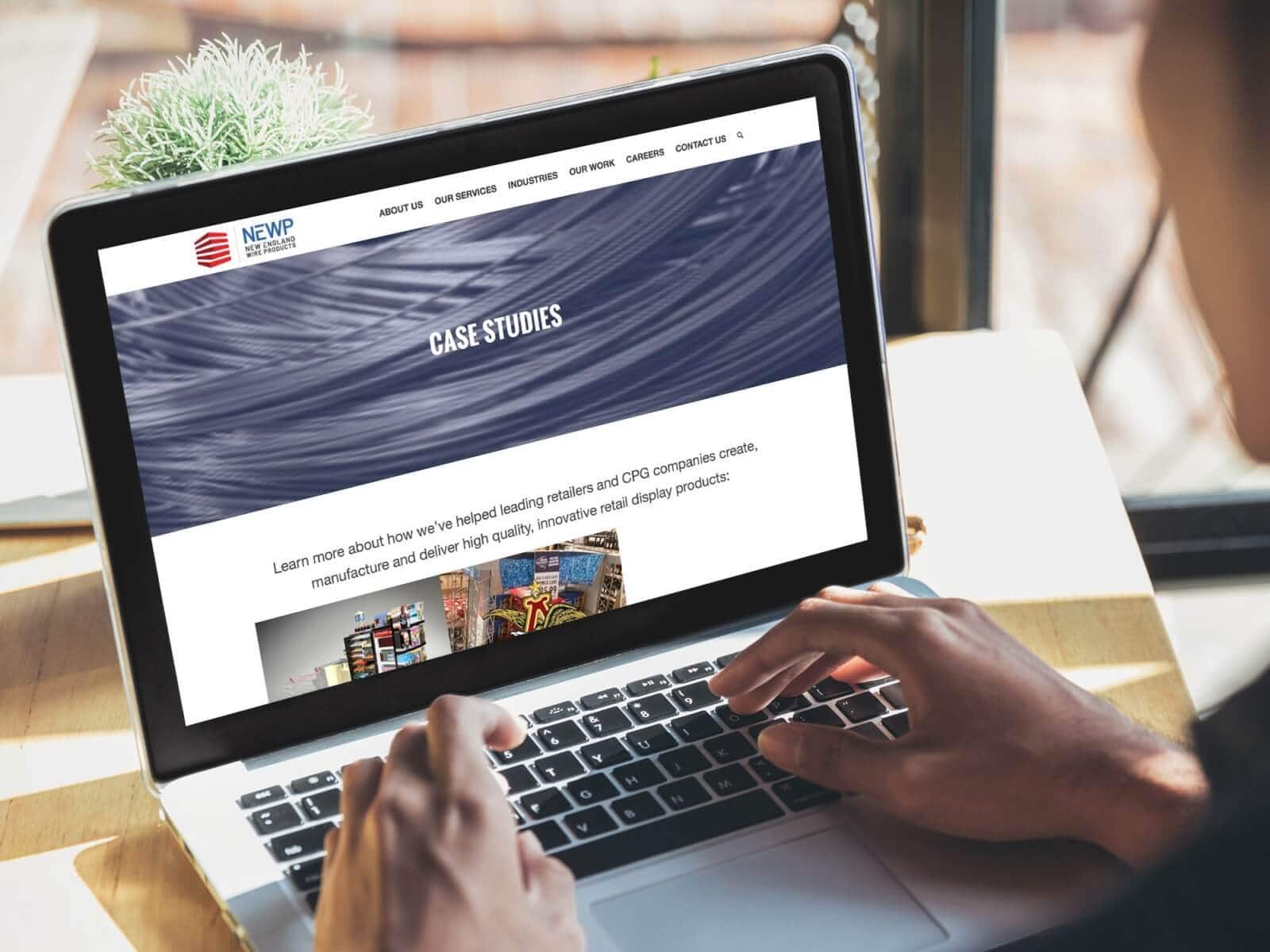 A History Spanning Four Generations
The About Us section of the NEWP website includes an exciting video and a timeline of the company since its founding in 1980 by Charlie Peters. There are several photos of the company's early days and a brief history that explains the evolution of the company into an employer of more than 550 employees in four US locations.
A Great Place to Work
3 Media Web added an expanded and comprehensive Career section that outlines the benefits of working at New England Wire Products and includes a dynamic list of available positions. There is also a section on hands-on experiences for undergraduate students in the NEWP Internship Program and information on scholarships offered by the company.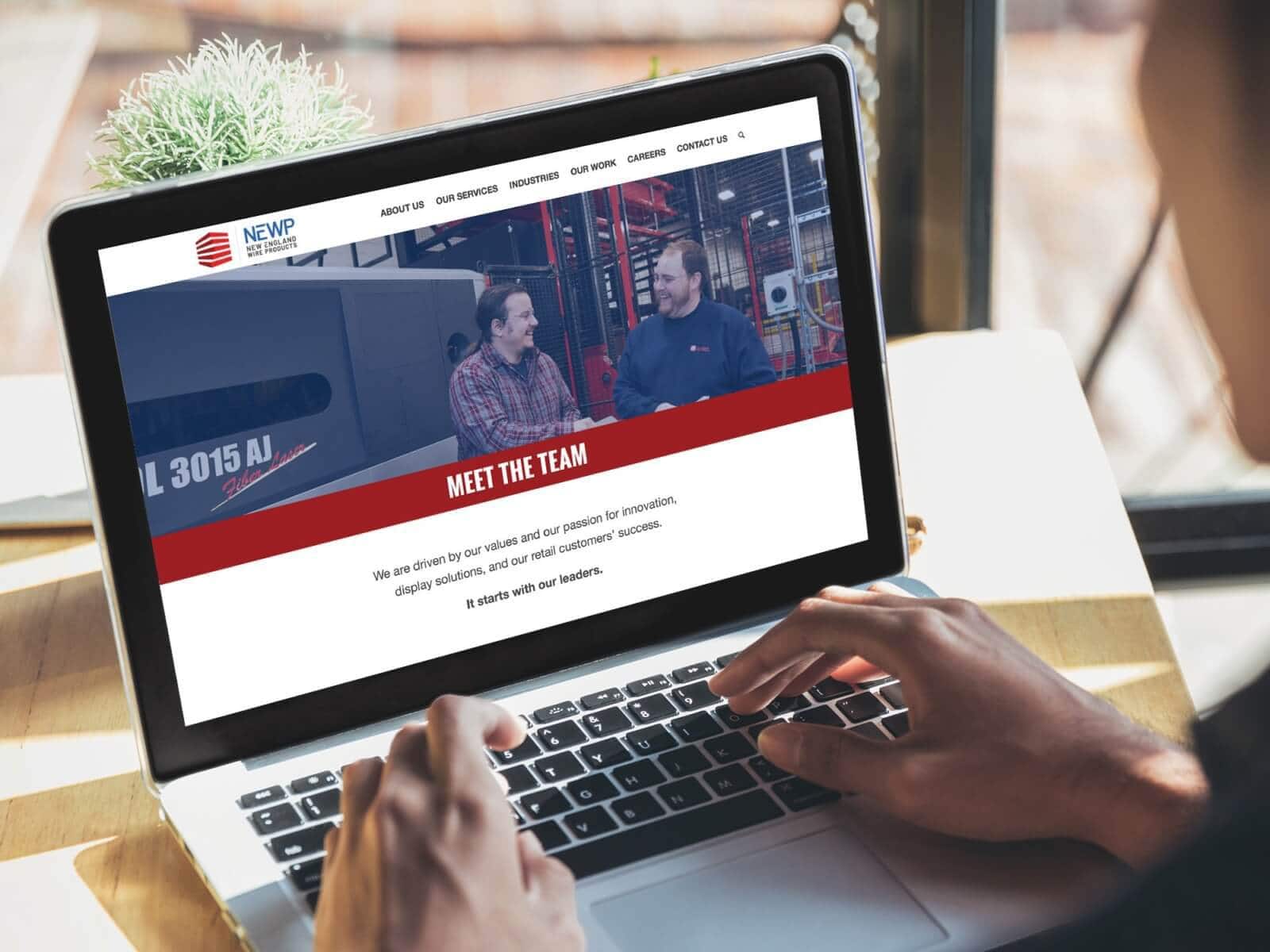 Beyond the Launch
To keep the site fast and running smoothly,  3 Media Web's support and hosting agreement includes maintaining the site's integrity, security and software updates along with assisting NEWP with training and updates.
3 Media Web delivered an updated logo and new responsive website that better reflects New England Wire Products' standing as a top contender in the point-of-purchase display industry. Now website visitors can easily discern the vast array of custom displays the company manufacturers and the additional services offered. The streamlined design allows users to envision their products in the many examples of custom work, generating more prospect leads and opportunities for crossover sales.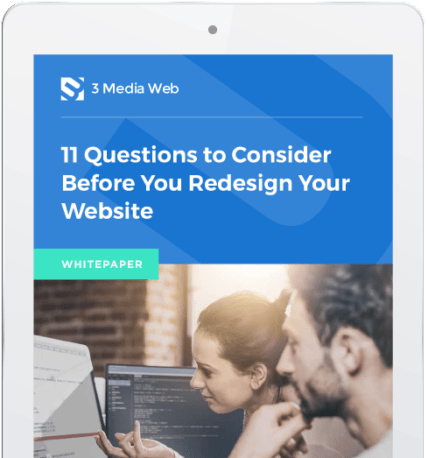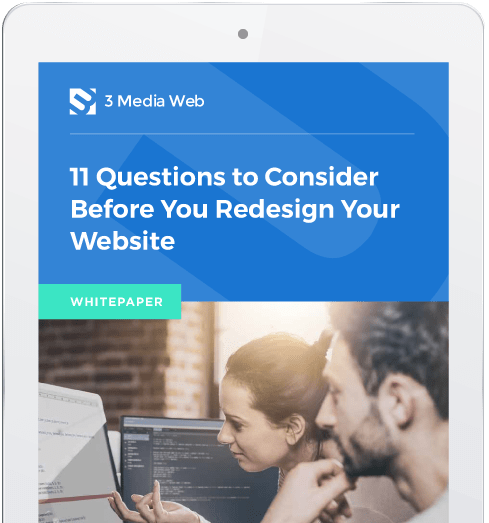 Join Our Email List
Sign up to receive our newsletter