Website Design for Cedar Gate Technologies, a Care Performance Management Company
3 Media Web client, Cedar Gate Technologies, is "a value-based care performance management company that provides a set of core analytic and operating systems to succeed under value-based care." Our contact, Patrick Negrini, worked with 3 Media Web at his former company and hired us again once he moved to Cedar Gate Technologies. We were thrilled to work with him again. 
Cedar Gate Technologies wanted to update its existing website, including several design improvements to the homepage and key interior pages.
The Challenge
The client wanted to improve their homepage and solutions page. They also wanted to add a new/updated single post template for press releases, as well as some new site elements in general, and update some of their copy. Cedar Gate Technologies also wanted to develop a better way of tagging/organizing the resources section to allow the content to scale better.
The Solution
3 Media Web developed a custom animation/navigation on their homepage hero that is one of a kind, and implemented all new page layouts with unique functionality.  The website was developed in a step-by-step method (similar to 'agile'), where we received a one-page layout at a time. 
Hubspot was also integrated into their website, per request. Aside from that, page layouts were developed using Advanced Custom Fields. 
The Cedar Gate Technologies WordPress theme was updated with an updated logo and other minor changes to the style guide. New components for the homepage were designed based on a reimagined home page design, and the 3 Media Web website development teams created the functionality to create multiple CTA's throughout the website. 
The Results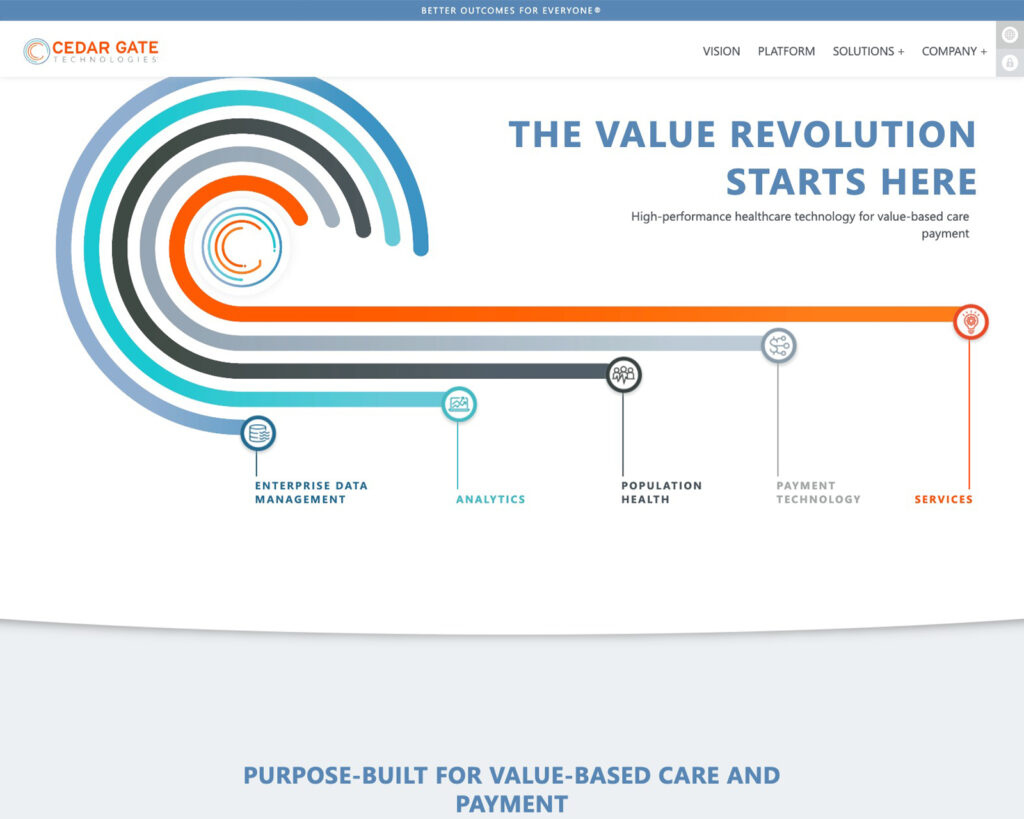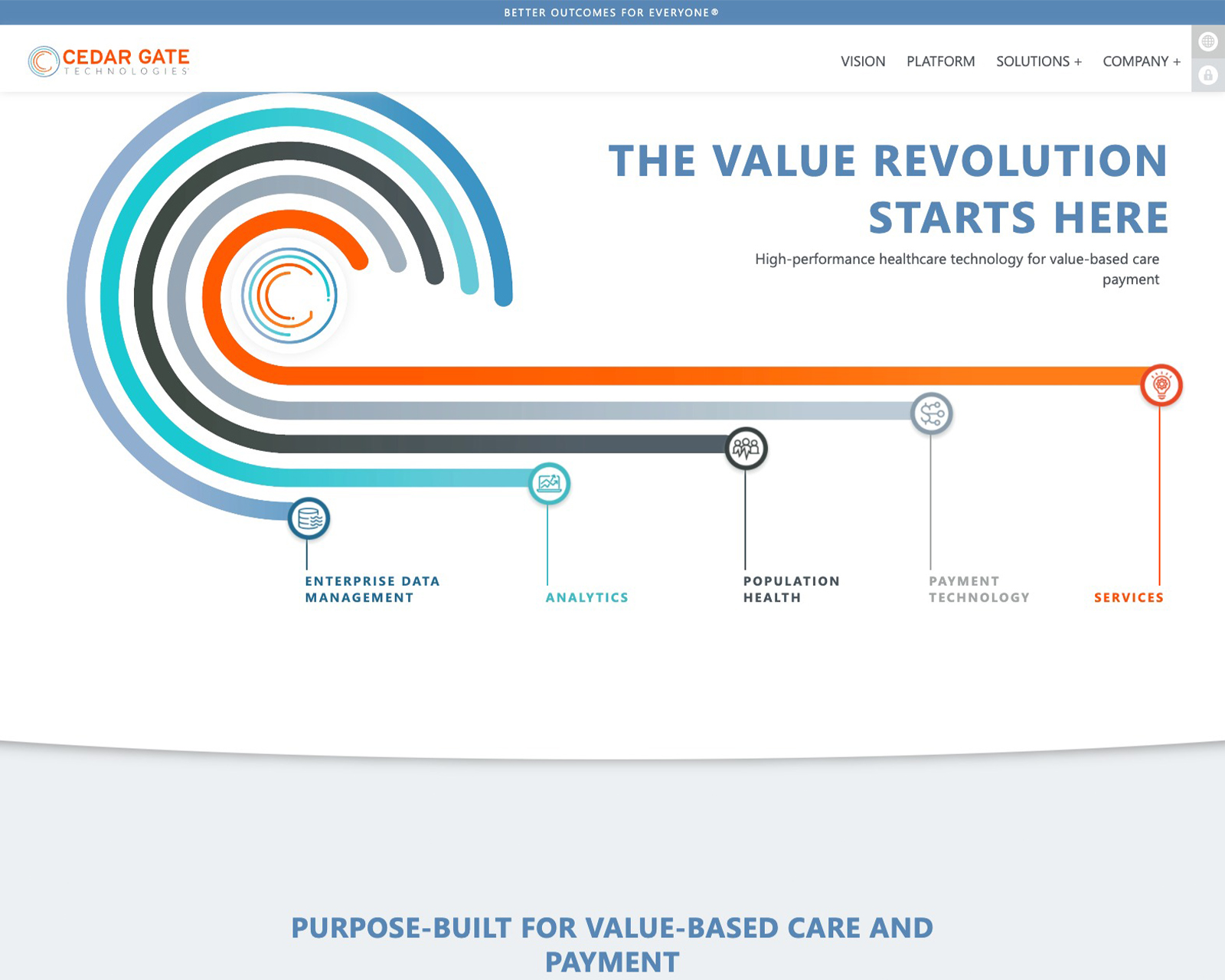 Cedar Gate Homepage After Refresh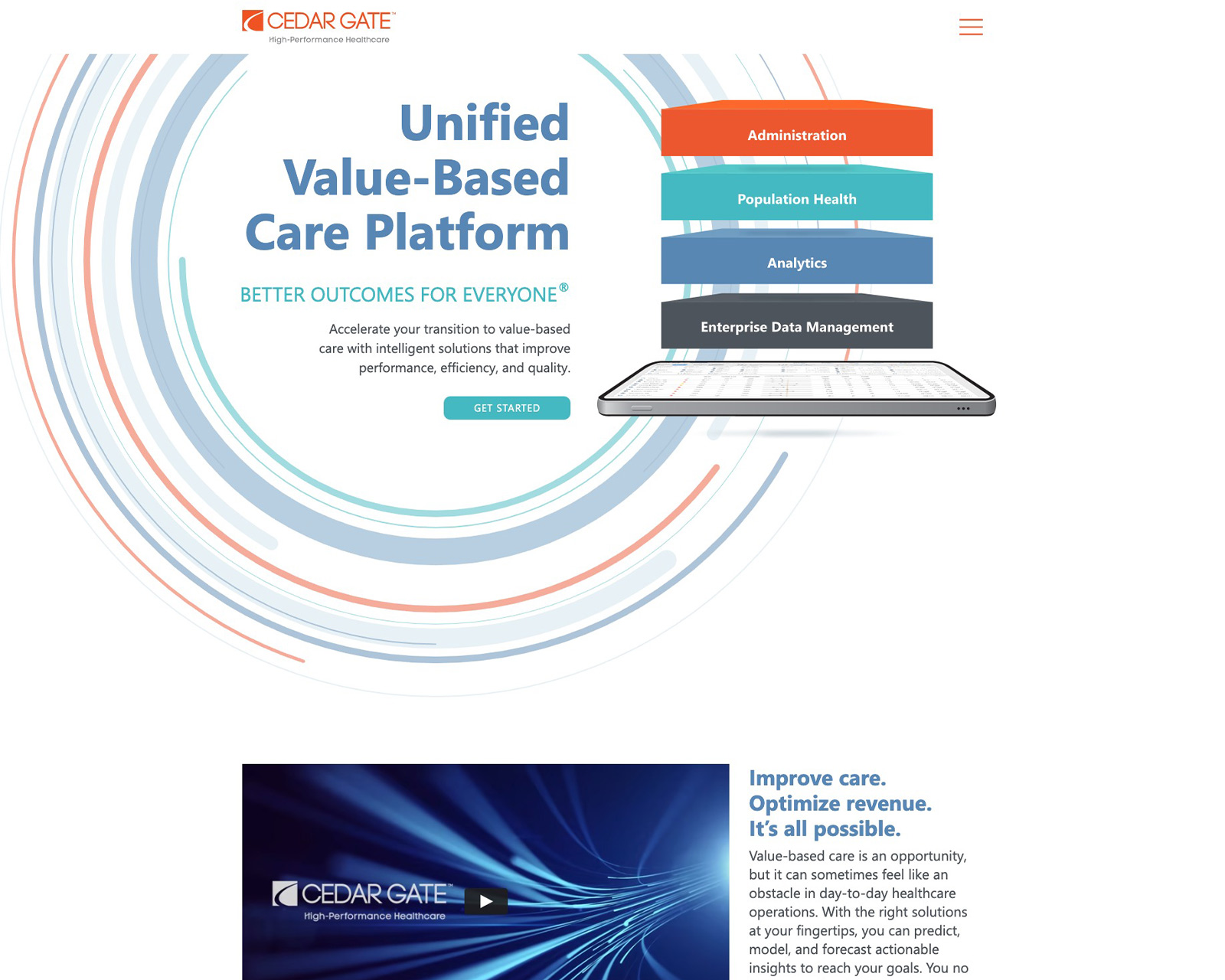 Cedar Gate Homepage Before Refresh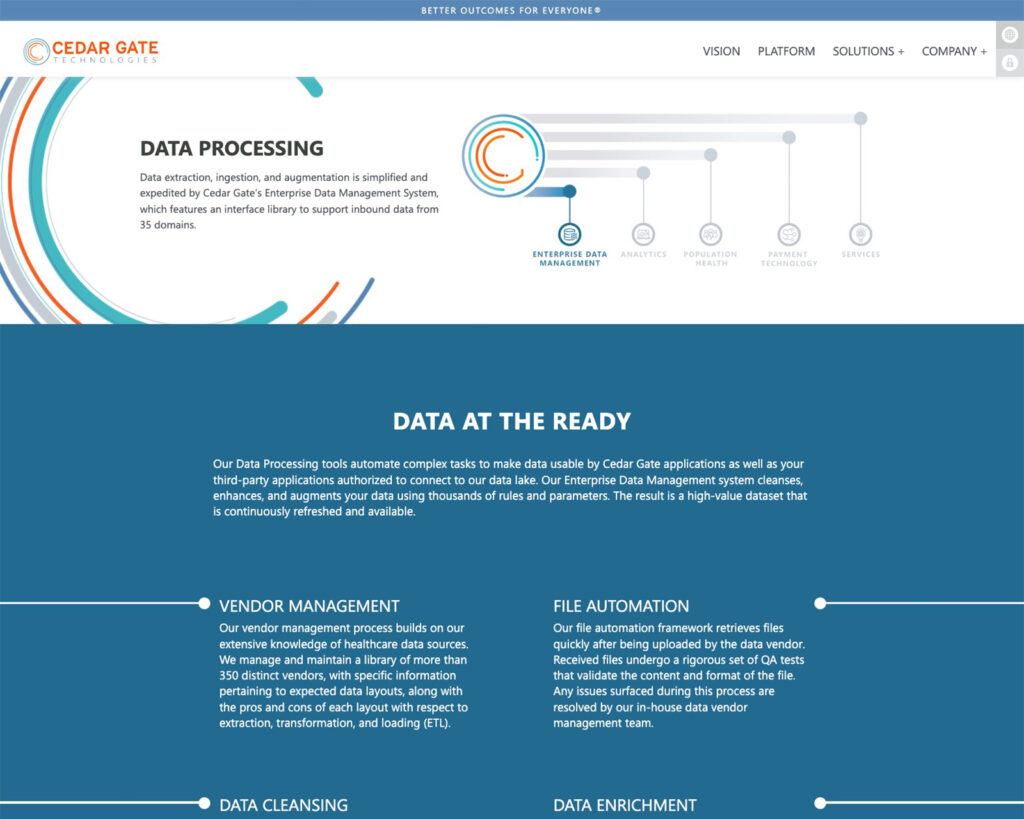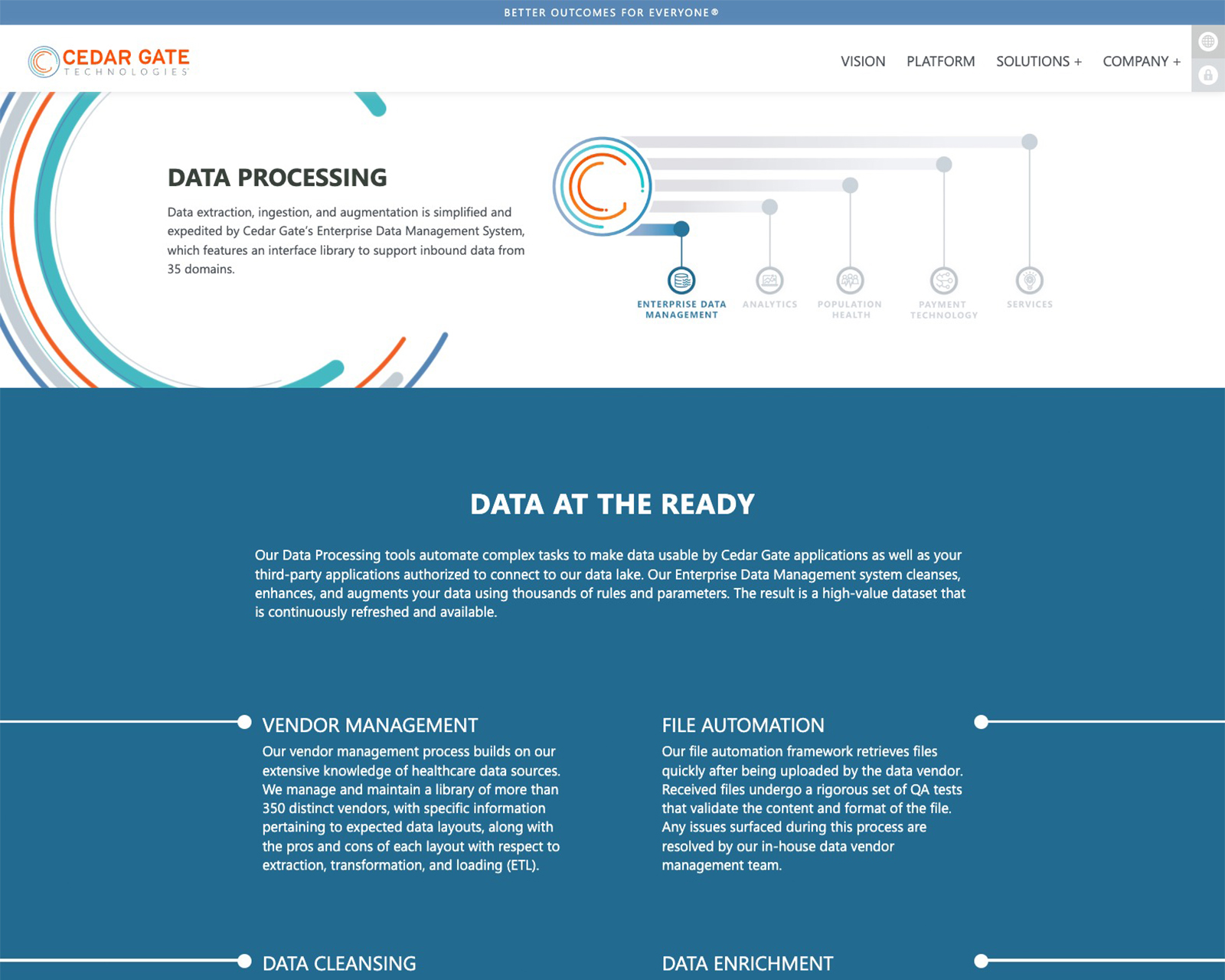 Cedar Gate Solutions Page After Refresh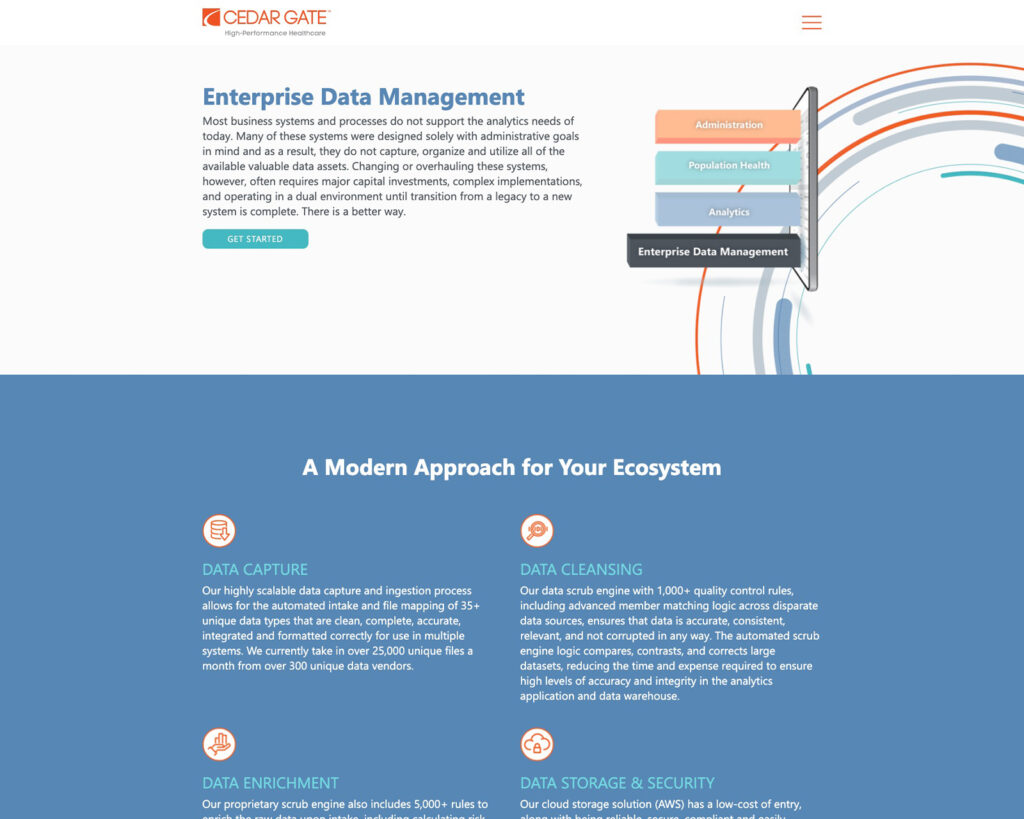 Cedar Gate Solutions Page Before Refresh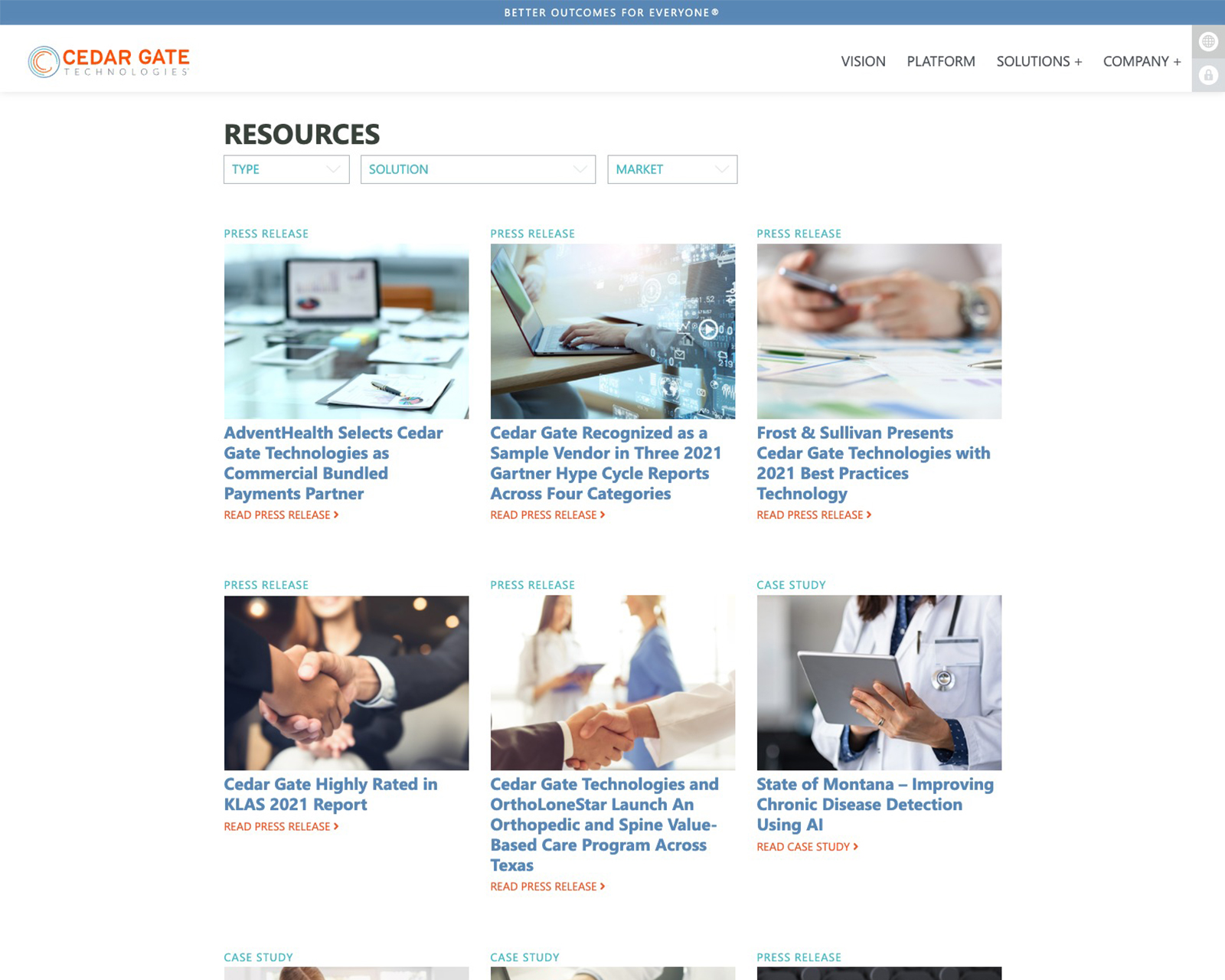 Cedar Gate Knowledge Hub After Refresh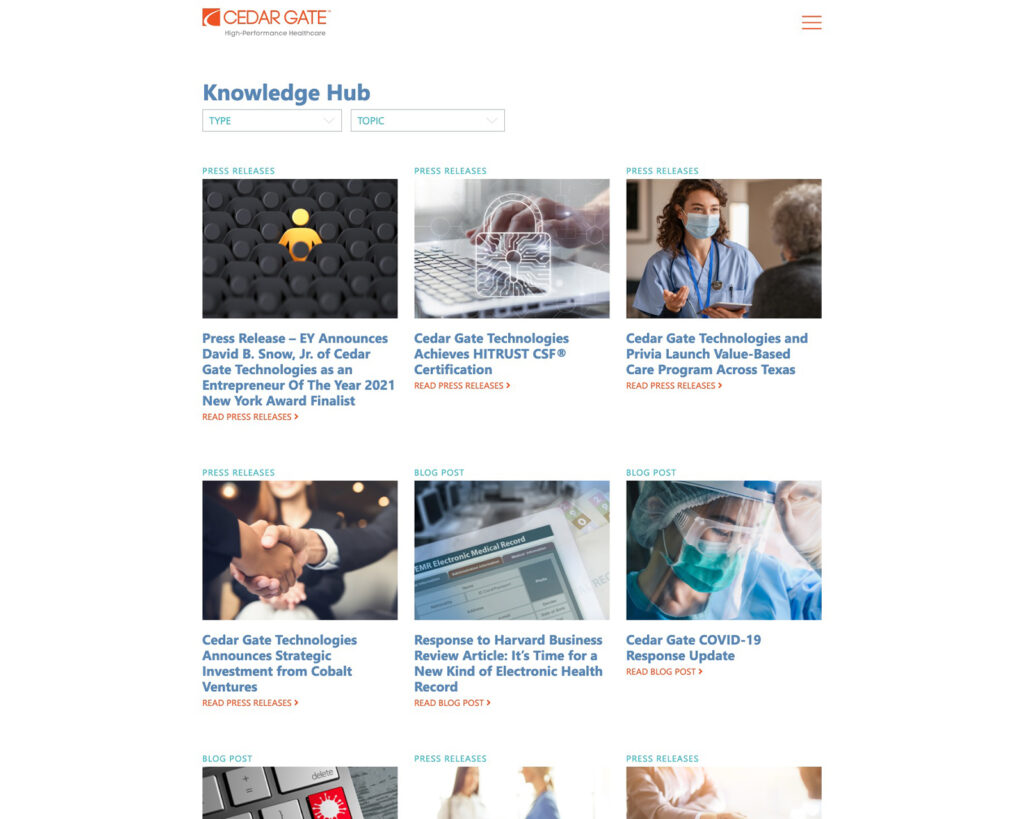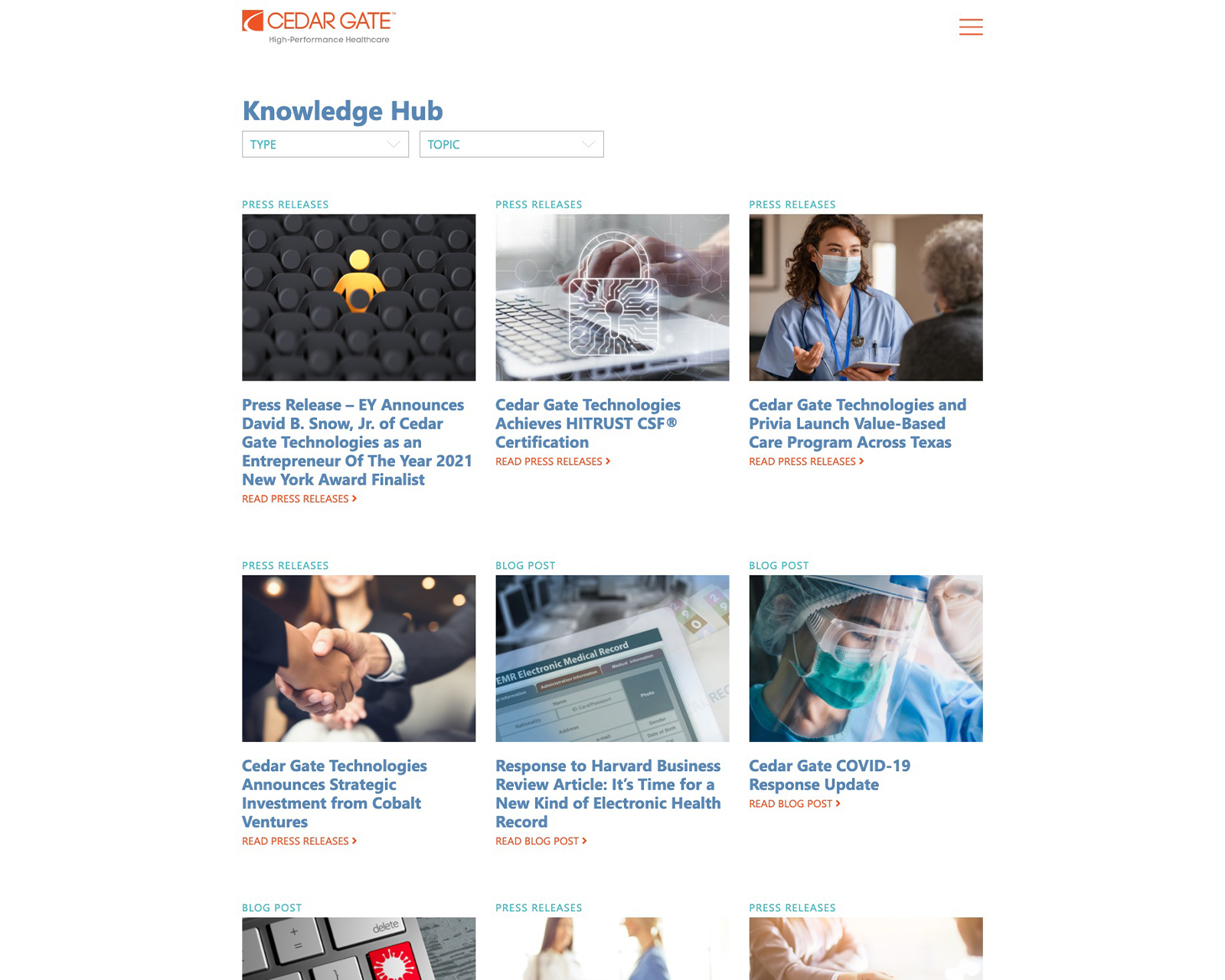 Cedar Gate Knowledge Hub Before Refresh
The 3 Media Web design and development teams delivered the refreshed website to the Cedar Gate Technologies team and trained them on the new functionality.
After the website launch, Cedar Gate's CEO (who has worked at many different companies) said, "this is the best website I've ever had!"
Reach out to our award-winning team today
Start Your Web Design Project