3 Media Web Announces Expansion to the Midwest
Quick Summary:
In Grand Rapids, 3 Media Web is hoping to continue to build on its success with its "Agency Partner Model."
When Marc Avila (CEO and Founder) of 3 Media Web, was researching locations for the company to expand, he looked West. They found plenty of opportunities for expansion into digital marketing in Grand Rapids, Michigan.
They selected Grand Rapids for several reasons.
First and foremost was the fact that Marc's wife, had been offered a new role at a worldwide manufacturer and distributor of fire protection systems.
Marc Avila, ever vigilant about growth opportunities for 3 Media Web, recognized the potential the Midwest offers, especially within manufacturing in Grand Rapids.
About Grand Rapids
As early as the mid-1800s Grand Rapids, Michigan was known as "Furniture City," a leading producer of fine residential furniture. Today manufacturing in the area has grown to include a diverse roster of more than 2400 manufacturers that include automotive, medical devices, personal care products, bullet-proof composites for military and industrial vehicles, food processing, technology, aerospace and defense, and a thriving craft beer industry.
In addition, the Grand Rapids area is known for its innovation and collaboration, hallmarks of 3 Media Web's rapid growth. According to a September 2017 report by Experience Grand Rapids, "… a group of nearly 50 manufacturing leaders plus presidents of area colleges and universities collaborate to promote, facilitate and advocate for "best-in-class" manufacturing throughout the region."
Agency Partner Model
"This is exactly the type of corporate thinking that we were looking for," Marc Avila stated.
In Grand Rapids, 3 Media Web is hoping to continue to build on its success with its "Agency Partner Model." The company has found success working as a value-added partner for digital marketing in Grand Rapids, or by teaming up with creative agencies who don't provide complex web design, web development, or search engine optimization for their clients.
Avila explained, "Public relations agencies, for instance, can provide content, but need our expertise in branding and web development. In addition, we can bring in partners whose expertise is in video or photography. Collaboration is an important mindset and we found it in Grand Rapids. We are eager to replicate our very successful best practices model there."
He added, "One major manufacturing project came to us from one of our partners, Red Javelin, a Boston area public relations agency."
While Red Javelin managed the communications and messaging portion, 3 Media Web handled the design, development, and integration of the website overhaul project for Hardinge, a PA-based global manufacturing enterprise.
"When we needed to choose a partner to work with us on this large website project, 3 Media Web was the obvious and easy choice for us," said Dana Harris, co-founder, and principal at Red Javelin. "Their process, creativity and 'do what it takes' attitude worked to meet the needs of an international manufacturing business with several web properties, thousands of SKUs, multiple language requirements, and a tight deadline."
Rapid Growth
Over the past five years, 3 Media Web has grown significantly – more than 200%. Most markedly this growth has been due to the company's success in developing web solutions for both enterprise-sized technology and manufacturing companies in Massachusetts and beyond.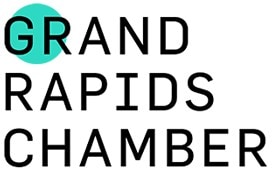 The companies 3 Media Web work with are modern facilities with technology and are attractive workplaces for their employees. Some manufacturing companies are struggling with the "aging out" syndrome of employees who are retiring and need to be replaced by highly skilled workers. Recruitment is key to these manufacturers, who are often ready to rebrand and bring their vision to the web.
In 2018, 3 Media Web completed more than eight major web projects for these global, national, and local technology and manufacturing corporations. MA-based companies like Microgroup, American SuperConductor, New England Wire Products, SigfoxUSA, and PA-based Hardinge Inc. Most were complex ventures that included eCommerce, multiple languages, and accessibility features very specific to the manufacturing vertical.
Marc Avila added, "We are very pleased with our decision to expand into digital marketing in Grand Rapids. We've learned that local manufacturing companies want to be recognized for their innovations in automation and robotics. They need to attract new, young people into their fields, and they are looking for partners to help them develop a strong presence on the web. We are excited to work with them to do just that."
Award Winning Agency
3 Media Web has ranked in Best Web Design Agencies' top 100 in the US, scoring #14 on the list. It has also been the recipient of numerous industry awards, including Communicator Awards, Davey Awards, IWA Awards, Interactive Media Awards, and W3 Awards.
Most recently, 3 Media Web was named to the 2018 Entrepreneur 360, a list of small businesses that, according to Entrepreneur Magazine, "… are mastering the art and science of growing a business."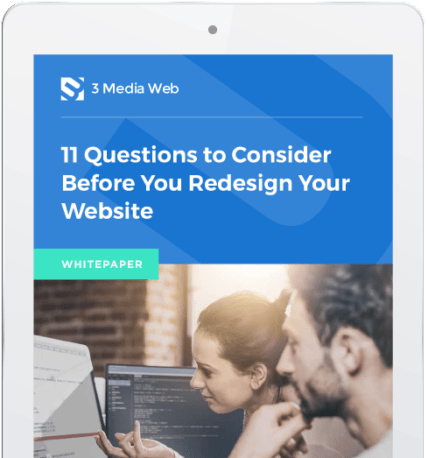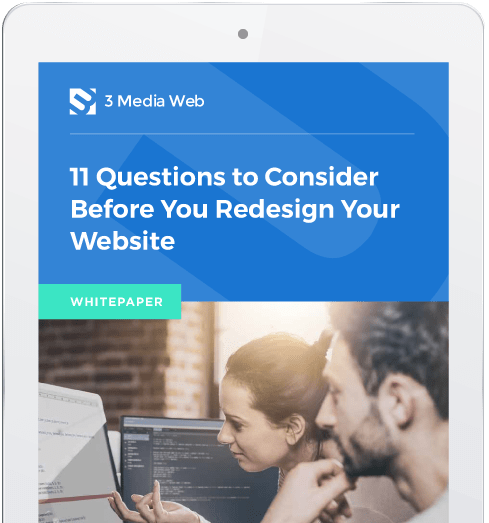 Join Our Email List
Sign up to receive our newsletter