Brand New Website Introduces Biotech Company to the World
The Client: Mabwell Therapeutics Inc.
Mabwell Therapeutics, Inc. is a biotechnology company focusing on discovering and developing antibody and protein-based drugs in multiple therapeutic areas, including hematological disorders, liver disease, and neurodegenerative diseases.
Challenge: Start-up Needed Web Presence
The company was establishing itself as a pioneer in developing novel therapeutics but needed a website to announce its entry into the industry. While their China-based parent company had to be referenced on the site, Mabwell Therapeutics looked for a fresh, modern approach to launch their unique brand.
RELATED: Website Refresh Helps a BioPharma Company Modernize Their Brand
Solution: New Site Built from Scratch
Collaborating with the client, we crafted a sitemap meeting the needs of the biotechnology company and site visitors. The new site includes a pipeline to showcase the different research initiatives, a team bios area highlighting the entire Mabwell Therapeutics team, and a custom careers accordion with an application form where the user can upload a resume.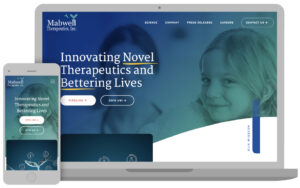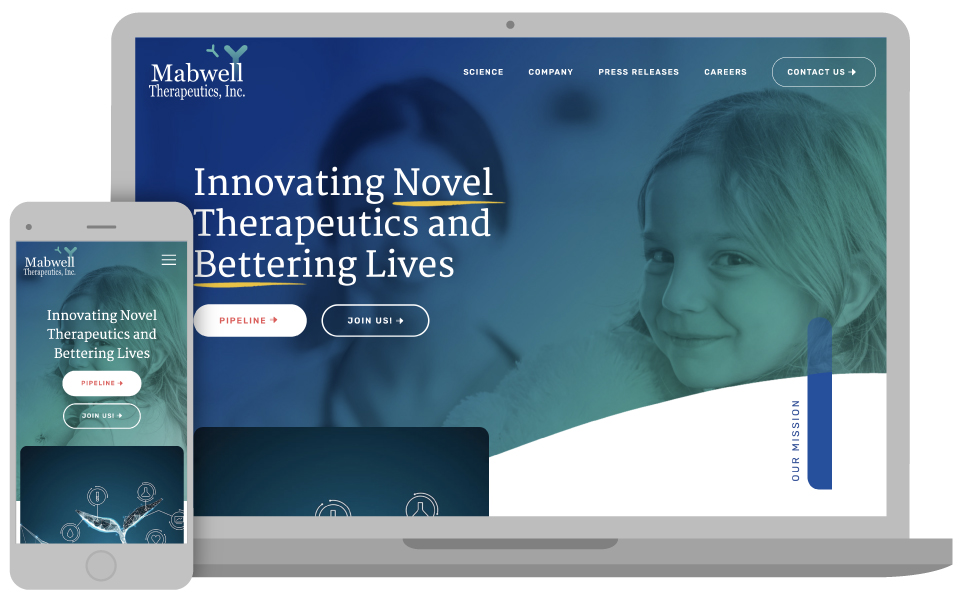 We worked closely with the Mabwell team to deliver design and content that effectively positions the start-up. We created a color palette and style guide with specific font styling and site colors to devise a uniform professional look. We also added scientifically-styled elements to align with the industry, helped the client source images, and made a call-to-action area with multiple styles available for ease of use and consistency. We structured, wrote, and edited concise, professional content from the ground up for the entire site.
From the initial project kickoff to launch, it was 17 weeks. To hit the client's required launch date, we wrote content while simultaneously designing the new website.
The Results
The new website provides Mabwell Therapeutics recognition within the biotechnology industry and introduces its brand to a larger audience. Over time, the client should see increased traffic and heightened awareness of their company.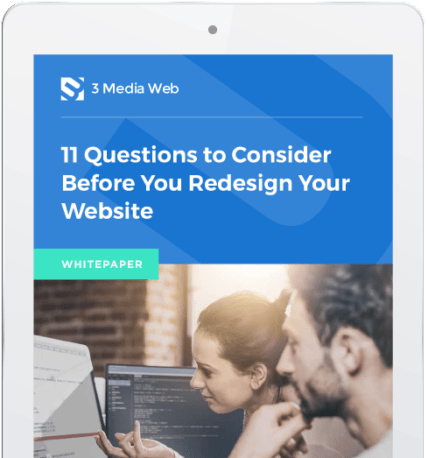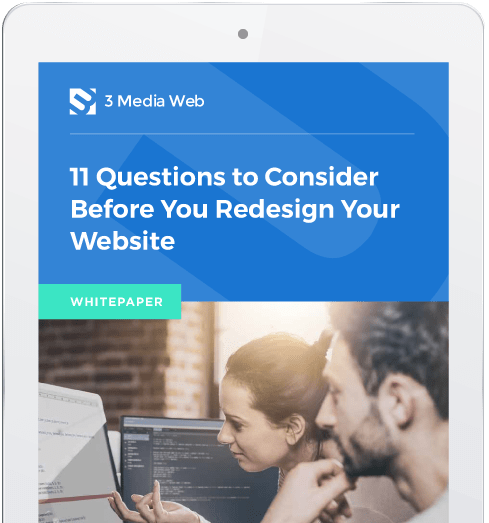 Join Our Email List
Sign up to receive our newsletter