Website Refresh Helps a BioPharma Company Modernize Their Brand
The Client: BioPharma Company, Epygenix Therapeutics
Our client, Epygenix Therapeutics, is a clinical-stage precision medicine-based biopharmaceutical company developing drugs for rare and intractable forms of genetic epilepsy.
Based in New Jersey, United States, the Epygenix Therapeutics management team has extensive experience in harnessing drug development and often collaborates with world-class leaders in the field.
Our client's mission is to make transformative therapies for genetic epilepsies and improve the quality of life of patients and families.
The Challenge: Modernize an Old, Outdated Website
For this project, the main challenge was transforming our clients' old site into something fresh and new. The site they had been using was developed quite a while ago, and, like many older websites, it just did not age very well in terms of its design and layout.
Our client approached us and asked us to help modernize the look and feel of their website to give the company a more polished, trustworthy, and professional feel.
RELATED: Creating a Biopharmaceutical Website for a Brand New Company 
The Solution: Experience Leads the Way
The solution to conquer this website design for our client came from the 3 Media Web team's extensive experience.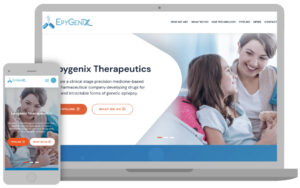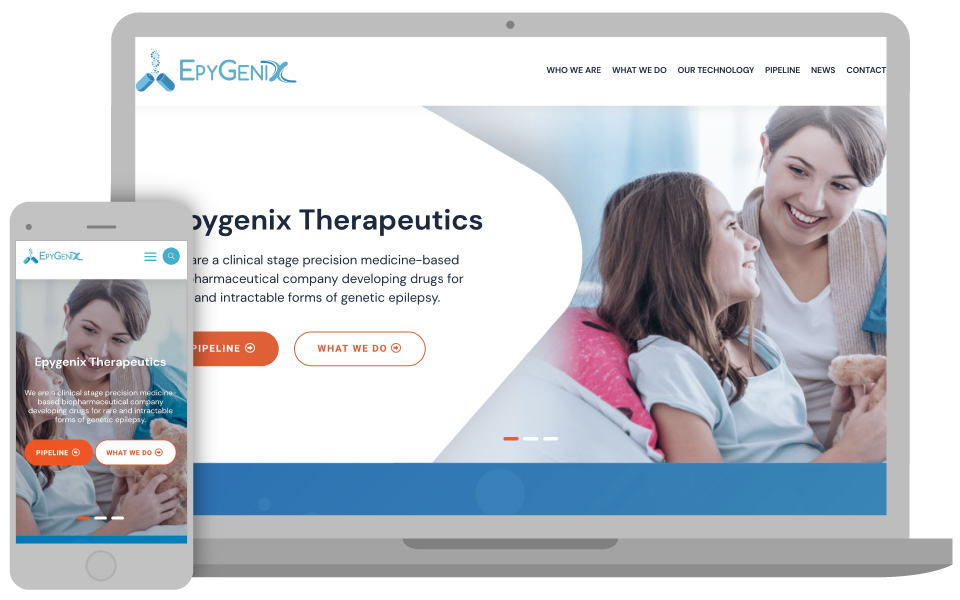 We called on our designer, Ryan Kohler, to reimagine the Epygenix Therapeutics websites because of Ryan's niche experience in designing sites for the BioPharma industry. This made the decision a no-brainer.
As we do with all of our clients, we initially met with the client to discuss the most important information their site needed to get across.
Also, during the discovery phase, we sat down and thoughtfully listened to the client as they revealed any general thoughts and ideas they wanted to share in consideration of the new design.
With Ryan leading the way, the rest of this project went smoothly and quickly.
We were able to complete the design phase of this project for our client in two weeks. After an additional two weeks of development time, we successfully launched the refreshed website for our client.
The Results
The most immediate benefit our client saw was having their website and brand modernized. The refreshed design will now provide visitors to their site with a positive first impression and desire to explore more of the site's content.
As a result of the refresh, our client is expected to gain credibility as a leader in the BioPharma industry.
Within two months following the launch of their site, we are already some gains in the site's performance and analytics. Site users are on the rise, plus, they're staying longer on the refreshed site, which has reduced the bounce rate by nearly 12%.
Our team will continue to watch these numbers as time goes on, as we anticipate even more significant gains once we have a large data sample to compare to.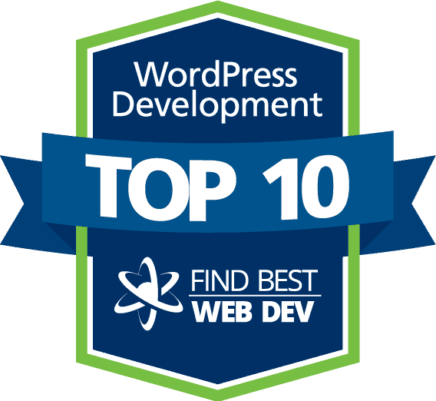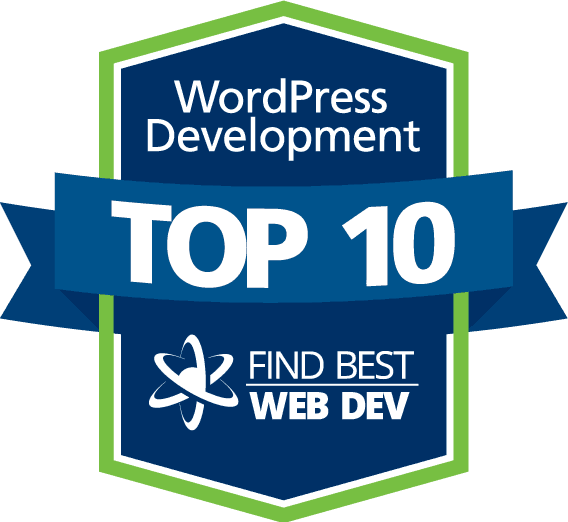 Join Our Email List
Sign up to receive our newsletter