B2B Web Design: 4 Stellar Software Website Examples
Quick Summary:
A website that focuses on usability and architecture is the key to exposing the right content to your target audience.
When it comes to B2B web design, two principles should guide your work: simple and navigable.
But what does that mean? — Let's take a look at the fundamentals of B2B website design.
Table of Contents
Don't overdo the design and overload one page with information. Keep the design simple and uncluttered but still appealing to the eye.
Additionally, no one wants to spend ten minutes trying to find something that's buried behind four different buttons and hidden at the bottom of the page.
They'll give up long before they decide to choose your business to meet their needs.
Your website needs to be navigable and effortlessly guide them to information that they're looking for, even if they didn't know what they were looking for in the first place.
Have a clear, concise, and self-explanatory layout that tells potential clients exactly what they want to know, sans scavenger hunt.
Want to see what I mean? Here are four B2B software websites that may help inspire you.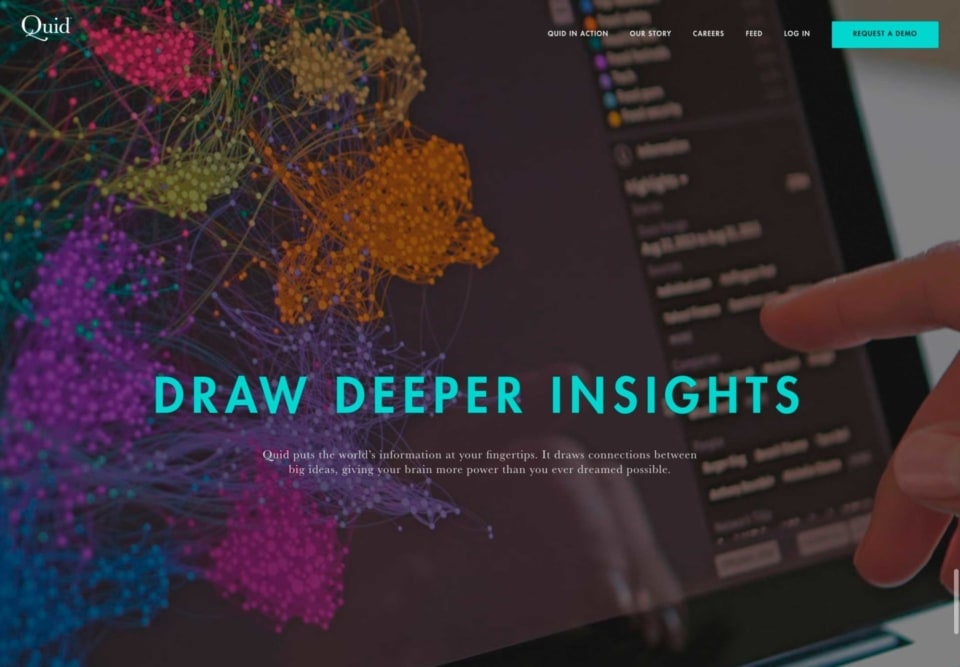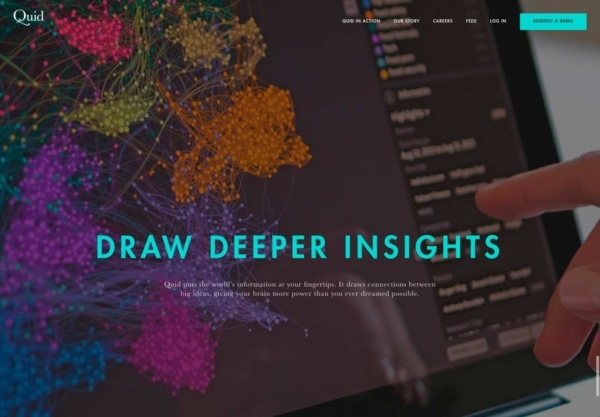 Homepage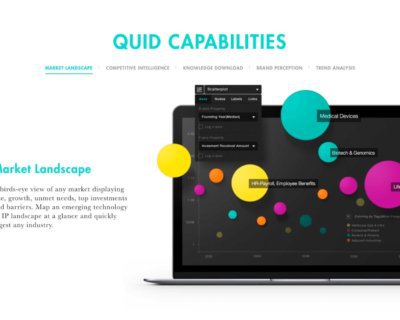 Quid is a perfect example of a B2B web design that takes the lead and guides you to where you need to go.
The front page greets you with four simple words: "Turn text into context."
Okay, but what does that mean?
Don't worry, they'll tell you. They'll tell you in more depth than you knew you wanted.
A downward arrow accompanies these four words, and from there, B2B, the web design takes over.
You're led down, down, down, and every step of the way, you're greeted with simple but eye-catching graphics and a short paragraph on what Quid can do for you.
Honestly, I kept scrolling just to watch the graphics slide in, and I read each paragraph because I wanted to know what I was looking at in the graphic beyond the pretty colors.
I basically learned about the company by accident because the website drew me in.
And Beyond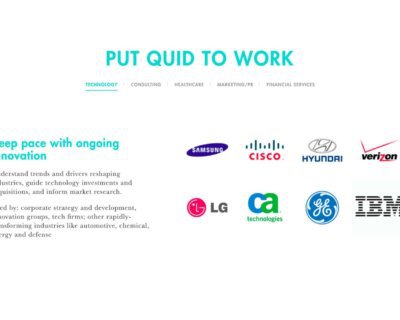 The rest of Quid's website is as simply well done as the homepage.
When you click on the "Quid in Action" tab, you're again guided down the screen and provided with sample questions that a client might have about the company AND in-depth answers.
You don't even have to come up with questions yourself!
Quid's website also does an outstanding job of conveying their In the News stories about their successes, such that the reader is left with a "how did I miss that?" feeling.
Pro-Tip
This B2B web design is a great example of keeping things simple. Three words, a button, a logo, and a tiny pager/menu on the full-screen image make it easy to figure out what's next.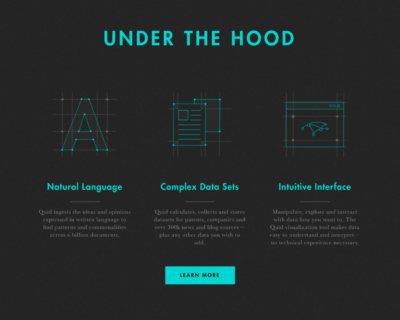 People visiting B2B websites often want something they can understand quickly.
You don't want to overload them with too much information about what you do and why they need to stay and learn more — it should be apparent from the beginning.
This website tells a clear story.
It starts with a simple tagline to intrigue the reader, then builds on that story as you scroll.
We're particularly partial to Quid's interactive graphics in the middle of the page. A very nice touch that we recommend to all our B2B website clients, like this one.
Explore Quid's site. Check out each stream to see how they guide you to all the information you could need without overwhelming you.


Some B2B web designs target more than one audience. TapInfluence is one of those, as they have to target both the clients and potential Influencers themselves.
Just like with Quid, we have the same scrolling set up that leads you down through the information, but unlike Quid, TapInfluence isn't just informing you about services.
They have to communicate their business, why they need it, find an influencer, and who the influencers are.
That's a lot. There are over 50,000 influencers.
Homepage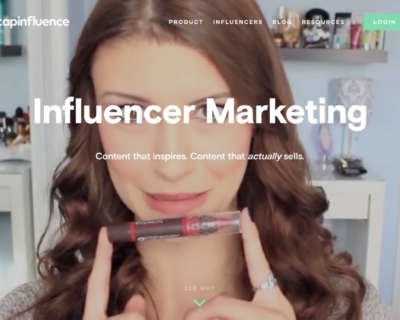 They plunge you right into the good stuff.
You find out what the influencer categories are with four tabs that you can pick from.
You get to see a featured influencer from each category with a catchy image and the number of people that influencer reaches.
And you find out why Influencer Marketing is effective.
All that in four tabs, one image, and one short paragraph.
But the best part about their homepage? You can click on anything.
We've all had that frustrating experience where a website is listing off all the amazing things that they can do for you, but when you hover your cursor over one of those amazing things to find out how they do it or what it is,,,…nothing.
This is not the case for TapInfluence. If you want to know more, all you have to do is click.
And Beyond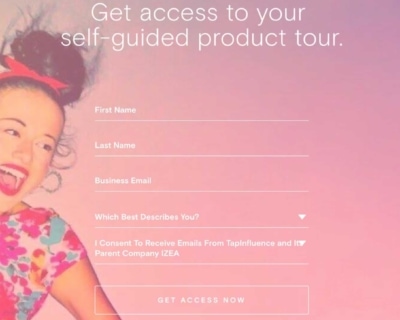 This is one of the places that TapInfluence's B2B web design shines.
To stick with my previous metaphor, after you pick the stream you want from the main menu, they do a lot of the work for you without overwhelming you.
However, because there are so many moving pieces involved in their services, TapInfluence takes a slightly different approach than Quid.
Instead of a continuous current driving you downstream through all of the information, we have more of a "Choose Your Own Adventure" format.
You get to pick the endpoint of your search without having to wade through information that you aren't interested in.
What sounds right for your business? Continuous streams or "Choose Your Own Adventure?"
More screenshots


Okay, scenario:
You're planning out your website.
You're coming up with all the tabs you need, all the sub-tabs, all the sub-sub-tabs
Now all the information that needs to go under those tabs and sub-tabs and sub-sub-tabs.
And finally, you're done.
You now have 97 tabs. Oops.
This is kind of how I imagine Salesforce's process went, but they do a remarkable job of making it work.
You can too.
Homepage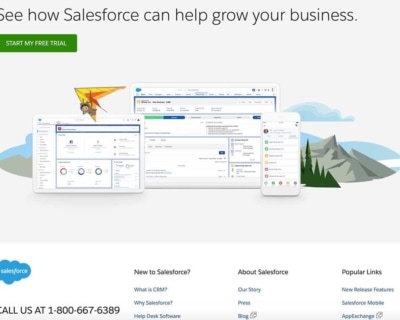 I'm going, being honest here. There is a lot of information on this page. A lot.
Want to know why it works?
Because you can click on everything, and if you can't, there's a special tab at the bottom where you can access more information or a demo.
Want to know why else it works?
As you're scrolling on and on forever, you have a quirky, little family to keep you company, complete with the short older adult, the kid in a bear costume, and, well, a bear.
These picturesque graphics are with you the whole time; You'll find these little cartoon characters in every image featured on the home page, even the technical ones.
The images let you take a breath and digest everything on the page without feeling like you've been dragged into a serious, information-overload wormhole.
And Beyond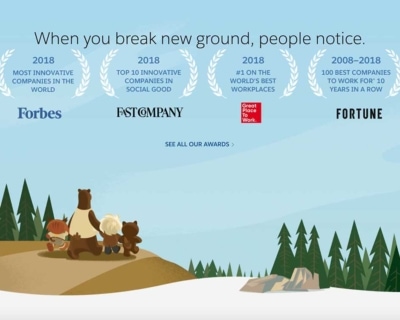 This is where your 97 tabs come in.
The good thing about Salesforce? Every main menu tab has its own map to guide you to the tab you're looking for.
Sure, it's a little overwhelming at first glance. But the organization of the website makes it overwhelmingly easy.
And don't worry. Your little cartoon friends will follow you into every one of those 97 tabs.
We checked.
More screenshots


Here's a new one. Asana is a work management platform that you can use to spy on your coworker's workload.
Just kidding. Kind of.
But Asana's B2B web design does one thing really well. Animated graphics.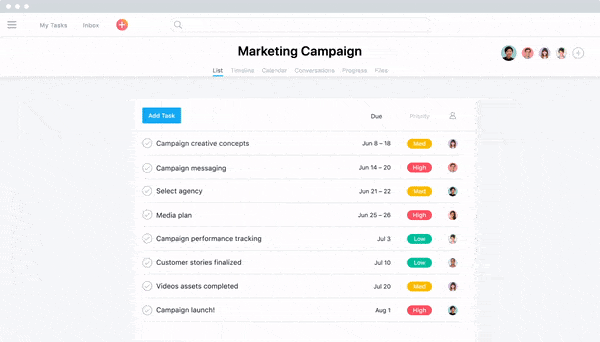 Homepage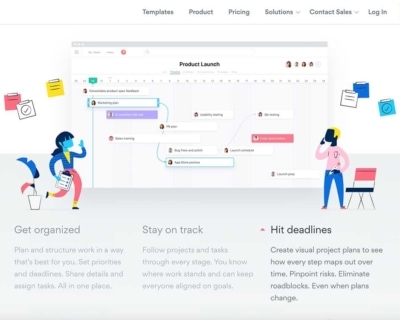 You know when you're trying to learn how to use a new site, and you end up spending ten minutes on YouTube mesmerized as a phantom cursor takes you on tour through the whole website?
No? Okay, maybe it's just me.
Anyway, this is kind of what Asana's website does for you.
You're immediately greeted with a brief description of the company and a half-screen graphic that gives you a brief tour of the software. Every screenshot is accompanied by a blurb of how this Asana screen can help you.
As you keep scrolling, you'll come to a video where you can more fully watch Asana in action.
No YouTube search is necessary.
And Beyond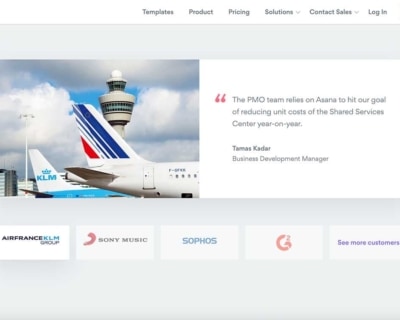 Asana's graphics are great, animated or not, and every one of them adds important information about the platform.
An amazing example of this is on Asana's "Product" page, where every graphic shows you exactly what they're talking about.
For example:
There is a single sentence about the boards in Asana where you can create tasks. The graphic accompanying this shows one of these tasks being moved from the "In Progress" column to the "Done" column.
Look. You'll see why this is cool.
Animated graphics are a great way to keep customers interest while helping them understand exactly what your business can do for them.
More Screenshots
B2B Web Design Patterns
So now that we've seen some examples let's break it down even more. The majority (89%) B2B Buyers are doing their online research before they ever contact you.
So…your website is your biggest sales tool. This means it must shine and stand out among your competitors.
Your site has to be lightning-fast and make it super easy for users to find crucial, relevant information about products and services and targeted content such as success stories and case studies.
Basically, it needs to speak to your buyer.
A website that focuses on usability and architecture is the key to exposing the right content to your target audience.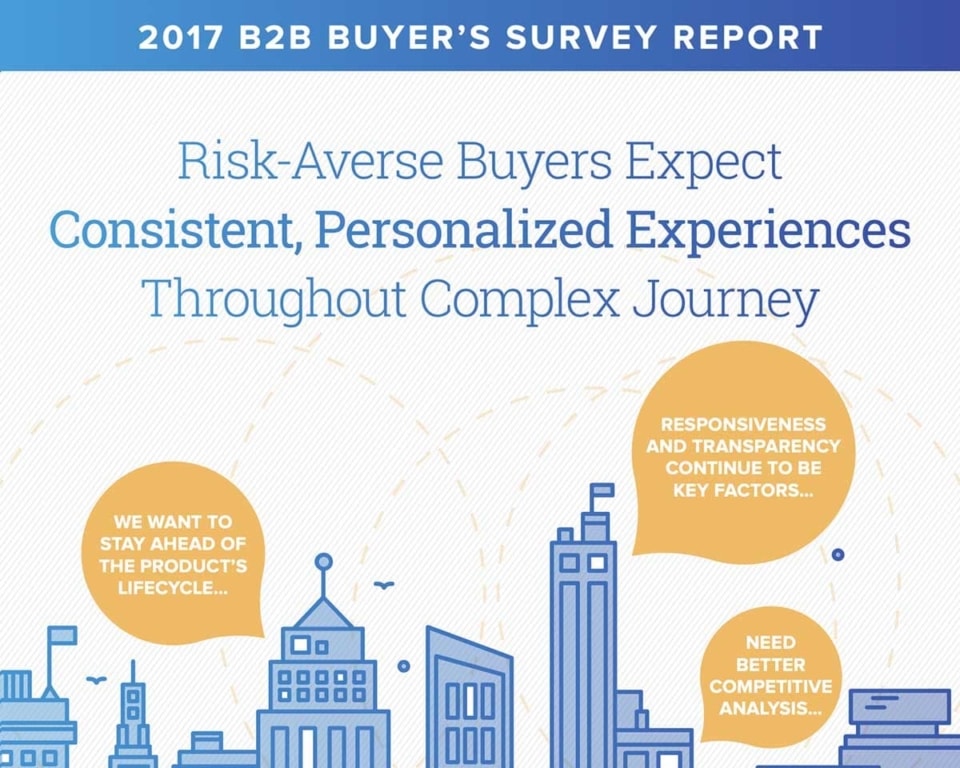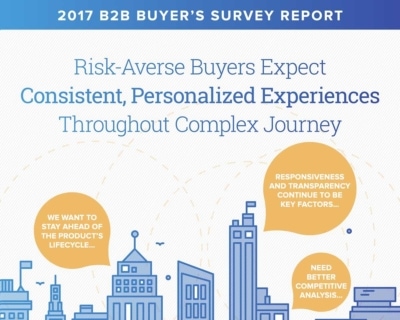 Not convinced?
Here are two good reasons why you should be…
1. According to the Demand Gen Report, B2B customers today progress more than 70% of the way through the decision-making process before ever engaging a sales representative.
That means you don't know the customers you could be losing before the sales process even begins.
2. Buyers in all industries use digital content to make their purchasing decisions, and B2B is no different.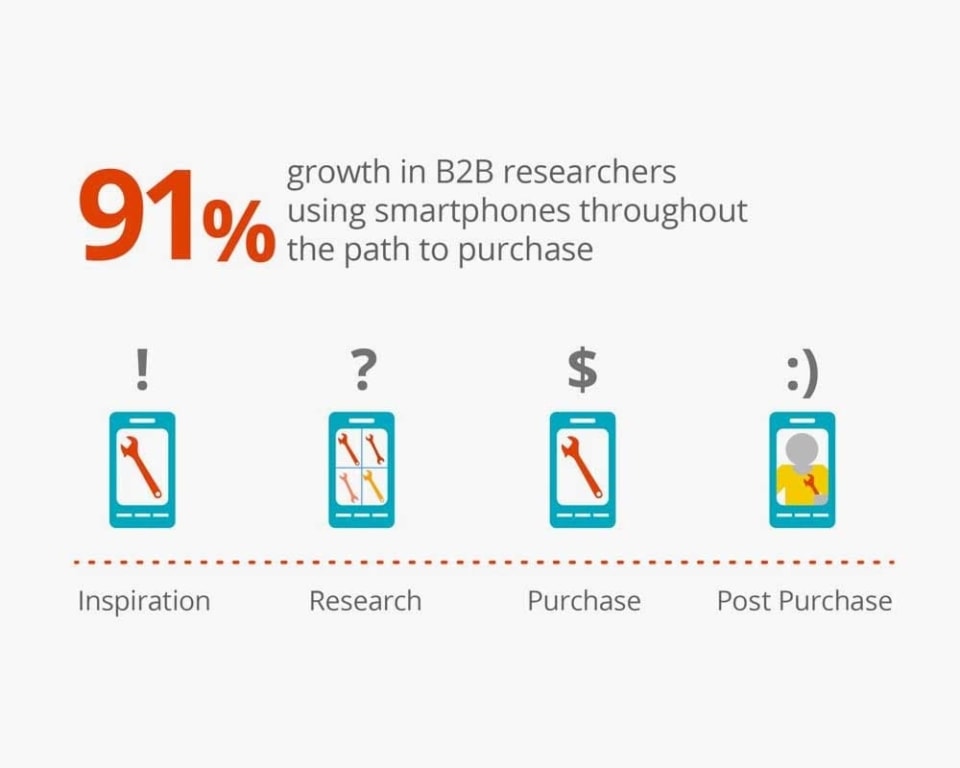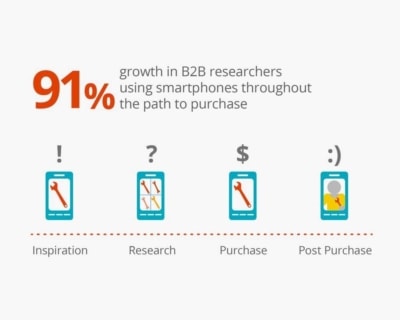 An overwhelming majority (89%) of B2B researchers use the internet in their research process, and they conduct 12 searches before engaging on a specific brand's site.
Qualities of a Sales-Ready B2B Web Design
Beyond the bells and whistles and current/emerging trends, the best B2B websites all have (or should have) a few main things in common, regardless of services or industries…
They can deliver results.
They offer an intuitive and effective user experience across the board.
Here are some additional factors that go into creating an unstoppable B2B website centered around successful user experience and design: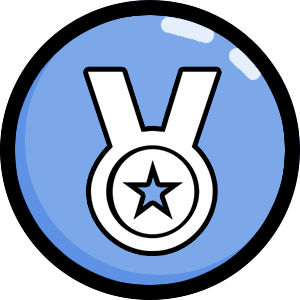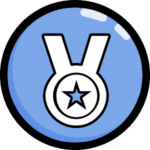 Cohesive Overall Branding + Messaging
As in life, you rarely get a second chance to make a first impression on the internet.
So, good for you! You've captured a prospect's (minimal) attention.
But now, you only have a concise amount of time to prove and convince them that you offer and can deliver what they're looking for AND that you can do it better than your competitors.
This is where your content and design work together to make your case – quickly, boldly, and efficiently.
Your content and design should flow seamlessly and help you stand out from your competitors by making a clear case for what sets you apart.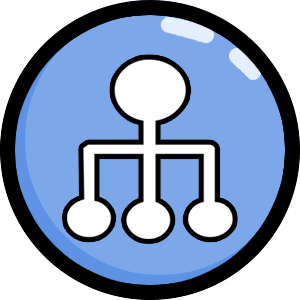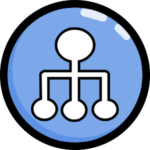 Easy-to-Use Navigation
By the time they've reached your site, a majority of B2B buyers and users have already done a considerable amount of research and know exactly what they're looking for.
Helping them find what they're looking for as quickly and seamlessly as possible is critical to getting that almighty conversion.
A clean, clear, and easy-to-understand navigation should be a priority for every B2B site.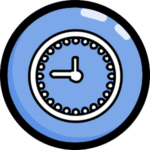 Fast Load Time
We are impatient people.
You can design the most beautiful, powerful, and otherwise useful website and still lose your visitors to a slow-loading page.
And there's more bad news.
The search engines are getting wise to how humans want to interact with the websites they visit, and as such, page load times are increasingly becoming a factor in your website's SEO rankings.
"But it's just bad service!" You cry in vain.
Nope, sorry. Not good enough.
According to industry data, close to half of people surveyed expect a website to load within 2 seconds and will abandon a site after a whopping 3 seconds if a page takes too long to load.
Shiny and sophisticated graphics and design elements may look great, but they are pretty much irrelevant if they slow down your site's loading time to the point that visitors leave before they even see it.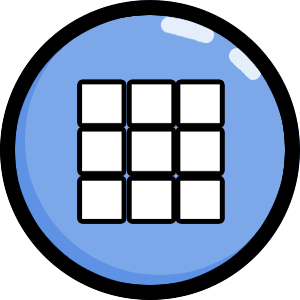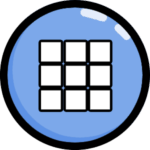 Strategically Organized User Content
All content is not created equal when it comes to your sales funnel and the B2B buyer's journey.
Unfortunately, I know.
While content planning is not an exact science and generally requires a fair amount of trial and error to get right (this is where data and analytics information do the work for you), the good people at usability.gov recommend accounting for the following factors when planning your content strategy:
Determine topical ownership areas
Decide taxonomy
Design workflow for content production
Establish voice and brand identity
You want your content to flow so that viewers can easily find what they're looking for, but you also want it targeted and specific enough to convert.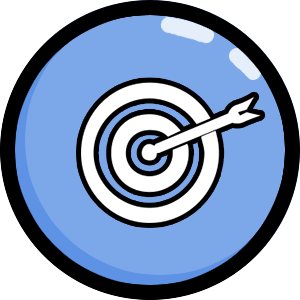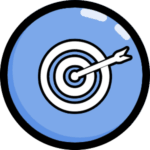 Relevant Targeted Buyer Content
Targeted content is just like casting a fishing rod.
Targeted content is designed to reach a very specific demographic: namely, the people you're looking to engage.
For B2B purposes, casting a wide net with your content may seem like the best way to reel in as many fishy prospects as possible, but the opposite typically turns out to be true.
Targeting in marketing is a strategy that breaks a large market into smaller segments to concentrate on a specific group of customers within that audience.
It defines a segment of customers based on their unique characteristics and focuses solely on serving them.
Instead of trying to reach an entire market, a brand uses target marketing to put its energy into connecting with a specific, defined group within that market.
If you're fishing for bass, you don't want to throw out a net and come up with a bunch of tuna, some halibut, seaweed, and maybe three of what you want.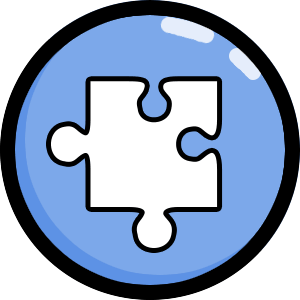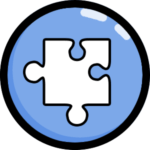 An Easy-to-Use Content Management Platform
So many people claim that they hate reading.
Then they get mad when they can't find the information they're looking for.
Once your content plan and strategy are solid, you want to create a process that makes posting regularly as seamless and easy as possible.
Your content management platform is the backbone of your operation. There are several options available depending on the scale of your content program, the size of your organization, the scope of your content program, your SEO requirements, and technical specs.
Some of the most popular and effective content management programs include:
WordPress
Drupal
Squarespace
Joomla
Contentful
But there are many more options available for all budgets and organizational needs, from the smaller boutique to enterprise-level agencies.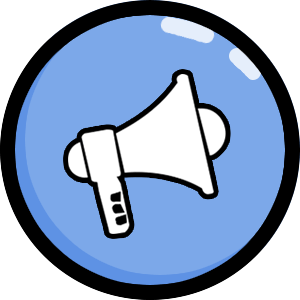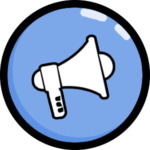 Relevant Calls to Action
The best way to get someone to do what you want them to do? Just ask.
So simple it can't possibly work, right?
Well, a clear and relevant call to action tells your site's visitors where and how to take action and find what they came for.
If you don't include strong calls to action, you're basically telling your site's visitors to put their wallets away and keep moving or to take their time and attention elsewhere.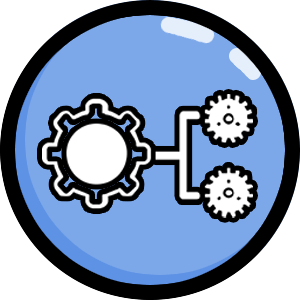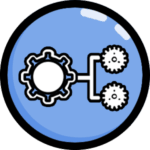 Marketing + Sales Automation
Oops…sorry, not that kind of marketing.
From lead generation to greater efficiency to improved ROI reporting, marketing and sales automation make your efforts more successful and your campaigns more productive.
How do you ask?
Automation technology allows you to measure your results to understand what's working, how to make improvements, and whether to cut the dead weight altogether, should the need arise.
You can qualify leads, launch strategic email campaigns, and reach a broader and more targeted audience in a fraction of the time and cost it would take to go old school.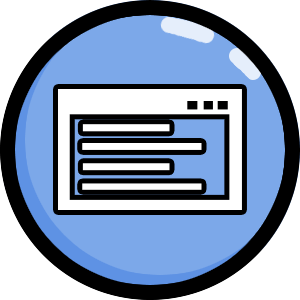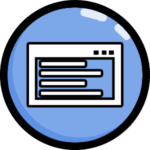 Clean, SEO Friendly Coding
As with your site's front end and user experience design, less is usually more when it comes to your source code.
Long gone are the days of relying solely on keywords and backlinks to get the SEO job done.
Search engines are constantly evolving and getting more sophisticated to ensure that they're serving up the most relevant and targeted results, so be sure to take your SEO into account on the backend as well.
Here are some of the factors that make for SEO friendly source code:
Title tags
Meta descriptions
Structured data
H1 tags
Alt image text
Indexed pages and links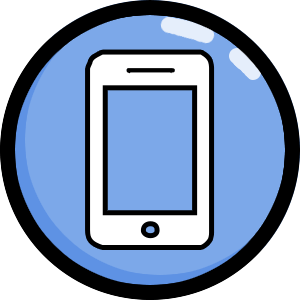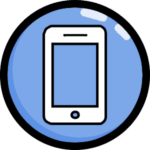 Mobile Responsive
We're addicted.
As such, this one is no longer optional.
Like page load times on your website, your site will simply lose your audience if it is not optimized for mobile.
This is where most web traffic is coming from, and it will continue to accelerate shortly.
According to statistics, over half of all search traffic is already conducted on smartphones and tablets.
And remember that B2B prospects conduct an overwhelming amount of their research BEFORE deciding to visit an agency or service provider's website, so if you're losing them on mobile, you're losing them, period.
More Sales-Ready B2B Website Examples
Had enough of me yet? Too bad.
Here are a few more sites that have struck a great balance between clean, intuitive design and a great user experience and functionality.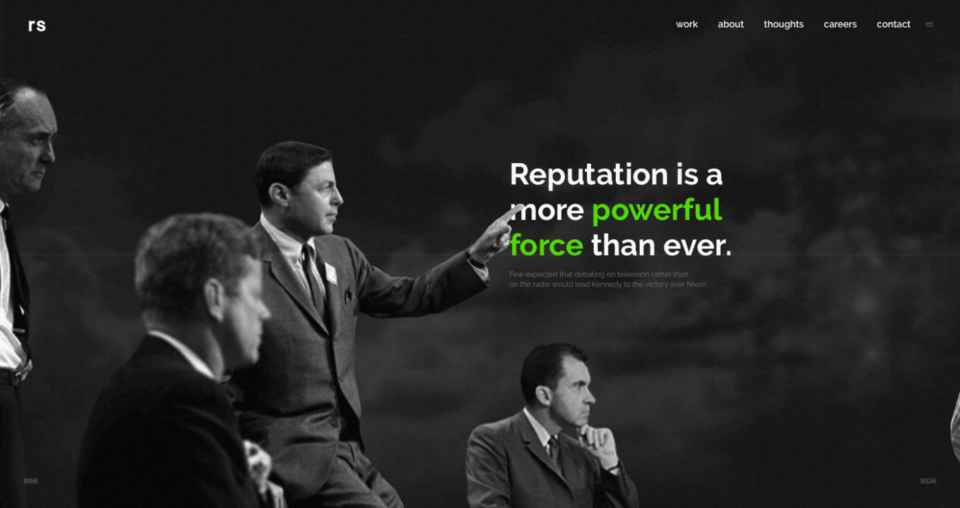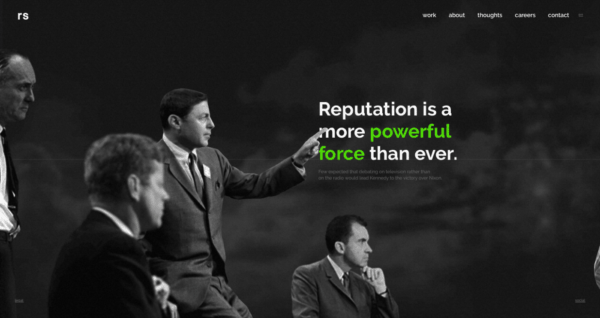 Reputation Squad
Do you need meaningful and actionable data and analysis on a product launch, market patterns for a specific niche, demographic info for influencers in a particular sector, or up-to-the-minute info on a full-blown crisis?
Even I had a little trouble getting all those words out.
But Reputation Squad has got you covered, complete with 24/7 monitoring, report capabilities down to the hour, and real-time recommendations.
The site design is cool, modern, and appropriately edgy with a hint of gravitas while remaining super easy to navigate.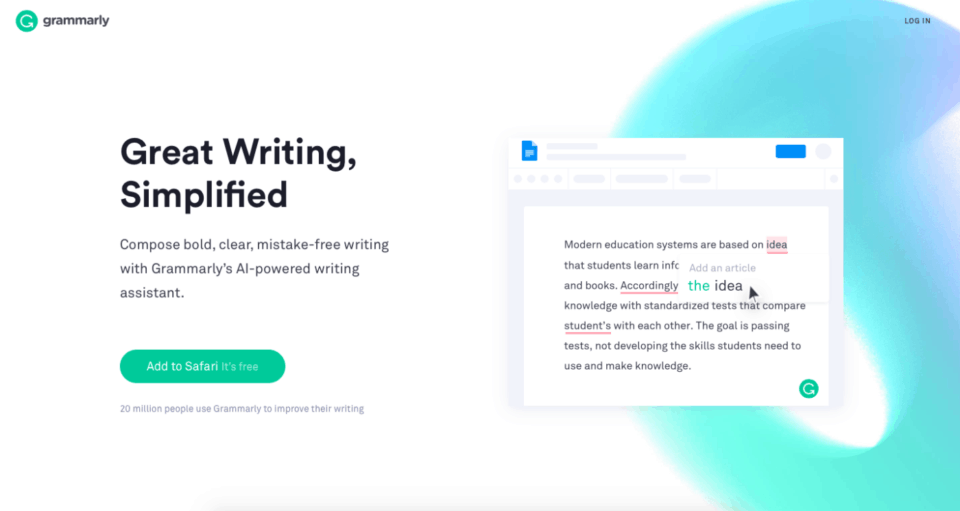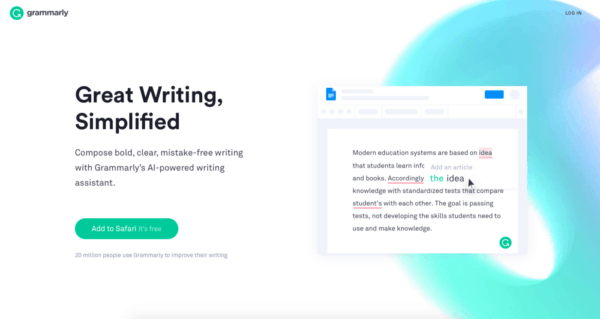 Grammarly
The internet is sadly littered with the types of grammatical mistakes that make an English teacher weep.
But not only is there simply no room for error in B2B content, bad grammar, poor language usage, and – shudder – plagiarism are just plain bad for your SEO.
Grammarly has become the go-to for content marketers and anyone publishing digital content.
With a simple "copy and paste" of your text, the Grammarly police will let you know if you've slipped into the dreaded passive voice, where your prose could use a little tightening and pruning, and whether or not you've (inadvertently, of course) created duplicate content.
It corners the market on minimalism and flat design for peak effectiveness.
Plus, it's as mobile responsive as they come, and who doesn't love taking a second out of their busy day to check their grammar!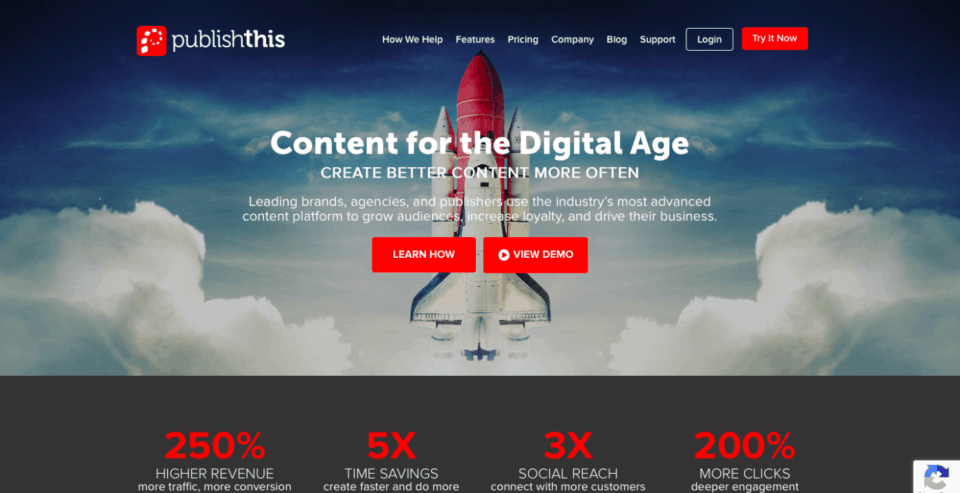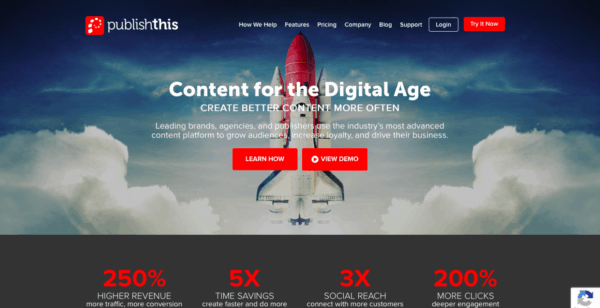 DemandZen
DemandZen covers the nuts and bolts of inbound marketing, from content to lead generation and cold calling (yes, some people still do that).
Most importantly, their services are compatible with their clients' existing CMS and automation platforms, like HubSpot and Marketo.
Hitting all the right notes across design, functionality, user experience, and tech specs can seem like a colossal task.
The best sites keep it simple (at least from the user's perspective) while incorporating sophisticated and intelligent brand strategy and sales and marketing best practices to make an impact and get the most of every click and visit.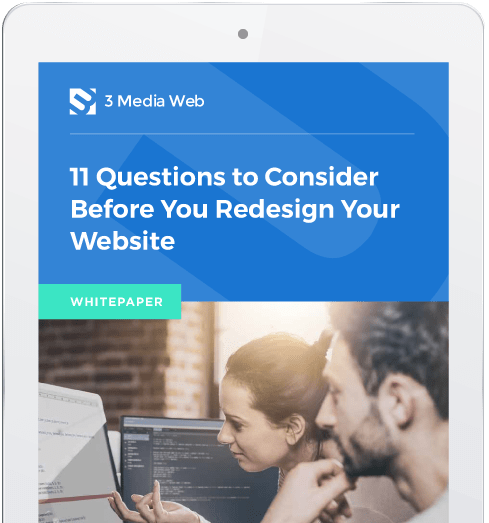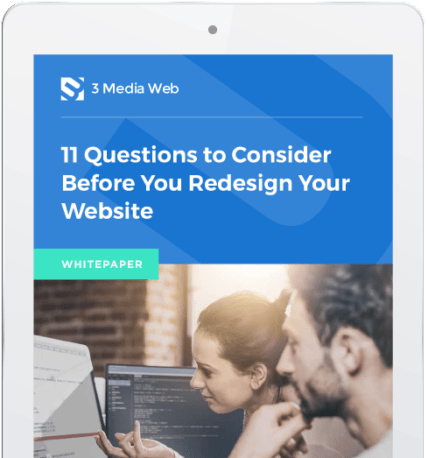 Join Our Email List
Sign up to receive our newsletter