Custom Website Design vs. Templates — Let's settle this.
Quick Summary:
Basically, that means you can either pay for a custom website design, or you can DIY your own website using a pre-made framework with templates and themes. Are those your only options Nope.
Dan is a small business owner near Boston. His company employs a network of 4,000 drone operators across the US.
Recently, Dan asked us if he should redesign his website. And, if so, how—
Custom website design or a template theme?
Table of Contents
We spent 2 hours on a Zoom video call helping Dan figure out what's best for his business.
2 hours is a long time to talk about web design options. But it is like that sometimes.
Why? What's the big deal?
Dan needed the right option for his company, and he understands that one size does not fit all.
Now it's your turn.
Maybe you're here because you're looking for the definitive guide to building a website.
Or maybe your business needs a website, and you're trying to figure out how to make that happen.
You need to pick the right option for your company.
Custom vs. Template: What's the difference?
There are two common ways you could build your site: custom or template.
Basically, that means you can either pay for a custom website design, or you can DIY your own website using a pre-made framework with templates and themes.
Are those your only options?
Nope — you can actually break it down even further.
You get a custom website design that was built using WordPress or another CMS platform. Or, if you have the budget for it, you can go all-in with totally custom everything.
On the other side, you can have someone create custom website elements and fit them into a pre-made framework.
Confused yet?
That's okay because we're going to rewind here and talk about those basic, high-level options.
But before we do that…
You need to know why we're digging so deep into this topic.
Here's what's up:
There are pros and cons of both custom and DIY. Understanding the benefits and drawbacks is important if you choose the right option for your business.
So, let's get down to it.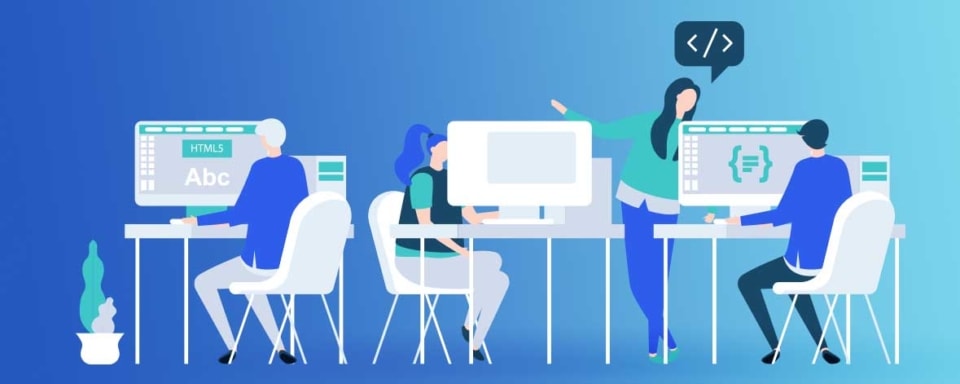 What's Custom Website Design really like?
Simply put, custom website design refers to everything that creates a unique site for a brand.
It's not just about fonts, colors, and logos (though these are important, too). A great design agency will spend time with you in one or more creative sessions until they really understand your business, your customers, and what your goals are for your site.
They take SEO best practices into consideration and design with your desired ROI in mind. They build in the features that you want and features that will make it easy for you to manage and scale your site in the future.
Custom website design is a process because so much goes into it, but businesses get a lot more out of it over the long term. Custom-made websites look better, do more, and accomplish specific business goals.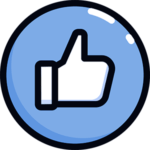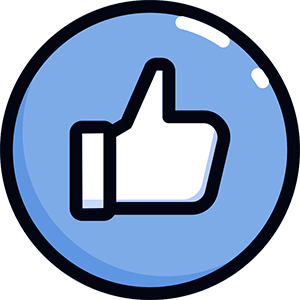 Pros of Custom Website Design
So we've established that working with a website design agency ensures your site doesn't just look good but also does exactly what you want it to do.
Let's dig deeper into these benefits and why custom web design changes are important.
Scalability

When your business grows, your website can grow with it. Do you want some new functionality, new integration, or new content? No problem.

Adaptability

Your business is shifting gears? You won't need a whole new site because your existing site can be updated, changed, and modernized easily.

Flexibility

Templates are what they are. A boutique website can be anything. You dream it, and your designer builds it.

SEO friendliness your site will be search engine friendly because your designer is building it that way. People will find your business.

Manageability

With a CMS like WordPress underpinning your site, you can admin your site in-house without needing your designer to hold your hand.

Hosting

When you opt for custom, your website design company is going to figure this out for you. They might even be able to do it for you!

Compatibility

Designers test the websites they create on all major browsers and devices. Your site will work like it's supposed to for every customer.

 User friendliness

Custom website design is all about UX, user experience. Your site will be a zero frustration destination.

Longevity

Your site will be built with the most up-to-date code and code that can be updated with your CMS, increasing the lifespan of your site.

Beauty

It's not all about looks, but let's be honest — looks matter. A custom-made site reflects your brand, company culture, and values. The security custom website developer will build your site with security in mind.

Responsiveness

Your site will shrink, move, adjust itself, and otherwise do tricks to ensure that whoever is looking at your site sees something beautiful — no matter what device they're using.

Support

When skilled developers are building your site, and those same skilled developers will be the ones helping you out if you run into any problems down the line.

Marketing

A lot of website designers also offer a robust menu of full-service digital marketing options

E-commerce friendliness

If you're running an online store with thousands of products, a template is not going to cut it.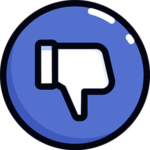 Cons of Custom Website Design
Those advantages are looking pretty good. But we want to be fair and balanced here, so let's look at the cons of custom website design.
Price

How much does custom website design cost? A custom site will cost $20,000-$30,000+ because a lot of workforce, creativity, and skills are going into it.

Timeline

To build a wonderful site that does everything you want it to do takes time. There's no getting around that.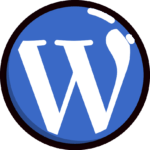 Custom Web Design with WordPress
Wait, what? Right now, you might be thinking, 'Isn't WordPress just a blogging thing?' The quick answer is no.
Sure, anyone can set up a quick blog using WordPress, thanks to all the free templates (called themes) out there, but WordPress isn't a blogging platform. It's actually an open-source content management system — and a pretty powerful one!
You can build just about anything with WordPress, which is probably why companies like The New Yorker, BBC America, SONY, The Walt Disney Company, The New York Times, and Mercedes-Benz use it. So do Beyonce, Snoop Dogg, and The Rolling Stones.
But they're not the only ones. WordPress powers more than 30% of ALL websites. That's a figure that should blow your mind.
Or not. Maybe it's not all that surprising. WordPress is highly scalable, extremely secure, and lends itself well to edgy designs. And it's user-friendly. If you want to go into your site and make tweaks, add content, and delete anything outdated, having WordPress in the background rocks.
Even better, chances are more than a few people on your team will already know how to use it, possibly because they were once bloggers.
All right, that's custom web design in a nutshell. Is there more to it? Absolutely, but we'll save that for a future post. Right now, we're going to take a look at the alternative.
What about web design agencies?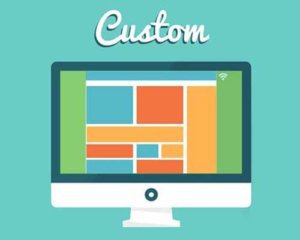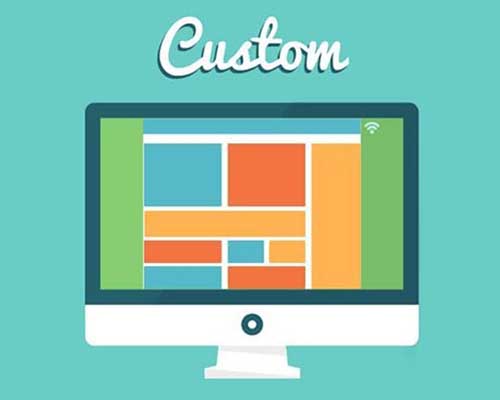 Custom website design involves hiring a website design firm to do the heavy lifting for you.
A good website design firm will set up a creative session with you to learn more about your unique business and customers and how you want your site to work.
They'll consider SEO best practices and learn what kind of ROI you're looking for from your site. You'll control the process and get custom features built into the design to make it easy for your administrator to manage the website.
Because custom website design includes more than simply how the website looks, it may seem like the process takes a little longer at the outset.
However, it can save time in the long run because your website design partner ensures your site does just what you want it to do.
You'll have to decide whether you would rather spend your time figuring out how to make your website behave the way you want it or have experts take care of it while you focus on running and building your business.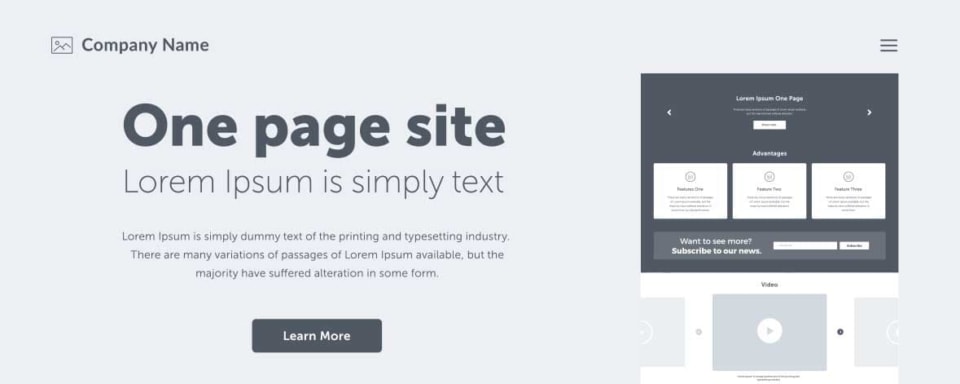 Ok, so what's Template Website Design really like?
Let's say you want to build your own website. These days, you can do it. You can even use WordPress just like the pros do.
Set it up, apply a template, and boom, you're done. Well, kind of. Sites like ThemeForest and Elegant Themes have libraries of themes you can buy and apply to help you achieve a certain look or give site visitors access to different features.
But in terms of functionality? Whether you're using WordPress or Wix, or Squarespace, any website you build yourself is probably going to be BASIC.
Look, these themes and site builders do fill a need. They're relatively easy to use. They come with hosting and email, and there are usually e-commerce upgrades available. Some site builders are even free, which can look pretty good when you're a startup, a solo entrepreneur, or a tiny company.
But scroll down to the pros and cons of template website design and then ask yourself: Is the site you build going to be the site you really want? Or the site your customers really want to see? Probably not on both counts, and that's a big problem.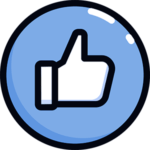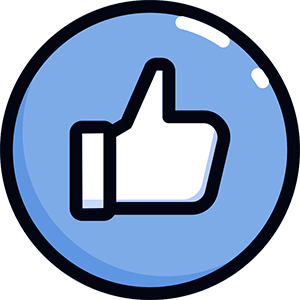 Pros of Template Website Design
It's probably pretty obvious that we think people get better websites when they invest in custom website design, but sometimes it's just not in the cards. Maybe your business is on a shaky financial footing, or a web developer burned you in the past, and right now, a template is looking like the best option.
The good news is that template website design has its advantages.
Speed:

When you apply a theme to a WordPress site or use a site-building service, you can get a simple website up and running fairly quickly. If you needed it yesterday, you could make that happen.

Budget-friendliness:

As noted above, template sites are usually cheap to build. Depending on what service you use, it may even be free.

Hosting:

Many template website platforms also offer hosting packages, which means you don't have to spend a lot of time figuring out how to get that shiny new domain you bought to point to your site.

Customizability:

The best templates do more than the ones we remember from the early 2000s, some are responsive, and many can be tweaked to look less like a template. If that is, you can put in the time.

DIY-friendliness:

If you absolutely, positively have to put up a website in-house because of… reasons, then a template will help you put up a website. Will it be awesome? No, but you'll have a website.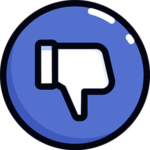 Cons of Template Website Design
Remember, this is supposed to be an epic showdown, so let's look at the cons of template website design.
Conventionality:

Unless you devote a lot of time to learning about how a template can be manipulated, chances are your site isn't going to stand out from the crowd.

Lack of functionality:

You want a blog? Grab a template. Are you dreaming of a site that can do backflips? A site that customers can actually use for something? Then a template won't be your best bet.

Bloat:

Many themes have built-in features and functionality you might not actually want, and these can ultimately weigh your website down.

Lack of findability:

Many templates are not built with SEO in mind, and good luck making it onto the first page of Google results if you choose one of them.

No support:

The internet is overflowing with WordPress and Wix tutorials but can you get someone who really knows what they're doing on the phone to talk you through the issues that come up as you're building your site? Like right then and there? Good luck with that.

No updates:

 Many themes and templates aren't updated frequently — if they're updated at all, and so what happens is that when the underlying software (e.g., WordPress) is updated, the template goes kablooey.

Security:

Hackers love template websites because they can hack multiple sites at once.

You're stuck:

If you or someone else changes the underlying coding of a template in an attempt to make it more customizable, it can become difficult or even impossible to update the theme if upgrades are released.
Modifying a website template can be risky.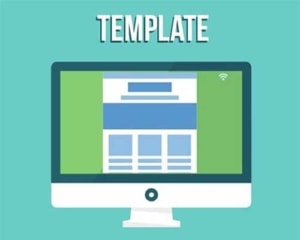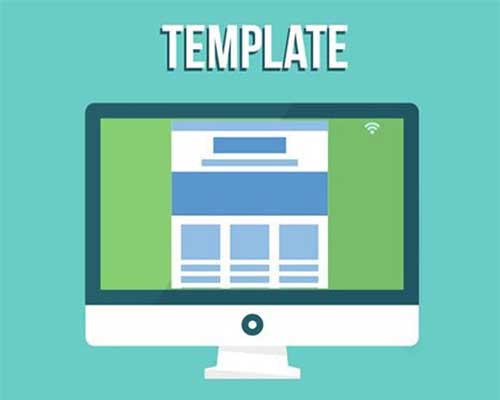 Whether you apply a theme to a WordPress website or work through a site-building service, a theme can help you get a website up fairly quickly and easily.
But.
Updating the theme can become difficult or impossible if you modify the underlying code when upgrades are released.
What started to get a website up quickly can take more time and money to get what you want.
Looking at it a different way…
After reading this far, you might be thinking that custom website design and template website design serve different purposes.
And you'd be ½ right.
If you want to put up a website for your business to act like your calling card or a news repository, template sites are probably your best option. Have fun building your website.
But if you plan to put up a simple, affordable DIY website right now using a site builder and then upgrade it gradually until you have the site you REALLY want, slow your roll. That's a sure path to wasted time and wasted money.
That simple website will end up costing you in the long run because chances are you'll have to start over from scratch to upgrade it.
The Verdict
DIY = amateur. Custom = profesh.
Is custom website design dead? Hardly.
A few people reading this will get everything they need out of a template and a lot more who could really benefit from custom website design.
So now you have a decision to make.
Do you want to dump a lot of time (which means money) into figuring out how to get a template site to do what you want it to do… or do you have better things to do? Like running your business, maybe?
Could it possibly make more sense to leave website design to the website design experts?
Trust us when we say that building a website takes more time and energy than most people realize.
And that the money most businesses spend on a custom-made website is an investment. Maybe you think you can't afford a website, but the real question is:
Can you afford to get left in the dust by your competition?
Chances are, the answer to that question is no, and that might be the most important consideration of all.
Further Reading
In researching this article, we came across many excellent resources and additional info to help you plan your website redesign project.
Here are a few of the best web design/development guides and articles we found.
And, as always, if you want help with planning your next website design, give us a call!
Best custom web design examples for [current_year]
This might be the oldest topic in blog/listicle history, so there are countless examples. We like these two web design example writeups from HubSpot and Shopify.
HubSpot – 20 of the Best Website Designs to Inspire You
Shopify – 12 Web Design Trends That Will Push the Industry Forward
HubSpot lists plenty of examples, especially award-winners. Shopify addresses the thinking and trends behind the [current_year] web design patterns.
Both are good reads!
How to do custom web design in [current_year]
Short of starting a code academy course to learn HTML from the ground up, any tutorial you find on "how to do custom web design" is going to take some shortcuts.
But we did find a few resources that are still worth reading.
Real talk:
You should probably hire a professional web design agency. It's not that you can't learn it or DIY. In fact, we think some basic web development skills are valuable for just about everyone.
But the pros have what you don't: experience. We'll get it done faster and smarter than any beginner. Keep it in mind!
Why custom design is still important in [current_year]
Yes, custom web design (and development!) are still important in [current_year]. Probably more so than ever, in fact.
All-in-one site builders like Squarespace and Wix spend millions running TV, radio, display, and podcast ads. The age of template websites is still going strong.
But custom websites stand out for real competitive advantage.
The biggest advantages/benefits of custom web design are:
Uniqueness – Your company is not a cookie-cutter. Your website shouldn't be either.
Speed – One size fits all means lots of unnecessary code & style options.
Security – All those unnecessary options leave code vulnerabilities open.
Flexibility – No stuffing your brand into someone else's design. It's YOURS.
Functionality – Build what you need, not what you don't.  No limits.
And, of course, there's Responsive Design. Sure, all WordPress and Squarespace themes are "responsive" in [current_year], but is that good enough?
Try it. I bet you'll find "responsive" layouts that still smush your content or stretch your images because one size doesn't fit all.
Hat tip to DeltaQuest Media for a great write-up on this.
Complete web services for [current_year]
Custom web design costs & pricing in [current_year]
I hope you enjoyed this article. We wrote it because we're all about sharing what we know about web development with the world. We're in the trenches building and designing websites every day.
Check out these other articles for a behind-the-scenes look into our web development experience:
Join Our Email List
Sign up to receive our newsletter