What Responsive Design Can Do For Your Website
Responsive web design — the work that goes into making a website display effectively on every device — is a great way to keep your brand consistent across platforms. At the same time, responsive design offers other benefits that you're probably aiming for anyway. If you haven't updated your website, so it's responsive, your company is missing out on some big benefits. Here are some benefits responsive design brings to your website beyond simply looking good.
It Improves SEO
"Bottom line, delivering a website that's optimized for mobile is no longer a 'nice to have,' it's a need to have. Since April 2015, Google algorithms now favor websites that look and perform better on mobile devices, making them appear higher on search results. The mobile revolution was nearly 10 years ago; a website that doesn't acknowledge that will not age well.
If you are now saying to yourself, 'I frequently update the content on my site, but do I have the time to manage two sites?' you may want to consider a responsive design for its ease of updating and administration efficiency. But, if you are thinking, 'All I need is a clean, user-friendly mobile site with limited content,' then a mobile-specific site might well be your best bet." — Read more at iMarc
It Leads to More Conversions
"Even website conversions on mobile browsers are inching up to where desktop browsing experiences are. According to Monetate, website visitors browsing on desktop computers convert at 3.11%, smartphones at 1.01%, and tablets at 2.59%. These conversions are nothing to sneeze at. According to an Econsultancy User Experience Survey Report, 62% of companies polled saw a 62% online sales increase once they made their website mobile-friendly with responsive web design. E-commerce giant Webundies.com (yes, they sell underwear) were pleasantly surprised by a 169.2% increase in online sales once they implemented a responsive web design." — Read more at Anabolic Technology
It Provides a Better UX
"In today's saturated market, user experience is more important than ever. Your website is often your first impression (and sometimes only experience with your brand), and if users can't navigate your site easily, they are likely to go elsewhere. With estimates of 50% of web traffic coming in through mobile devices, you mustn't be missing out on potential business opportunities. If something were causing half of your customers not to be able to access your business, you'd consider making a change. This should be no different." — Read more at Business2Community
It Adds Design Versatility
"Once style and content are tied together, so they are 'semantic,' layout can be a lot more flexible. Typography displays the 'relationships' of your content, and layout changes how it 'flows' without changing the order. Having strong typographic principles allows you to move your content around more freely without breaking what it means. Good typography combined with clear prioritization of mobile devices will allow you to be more flexible with the layout at different screen sizes." — Read more at Econsultancy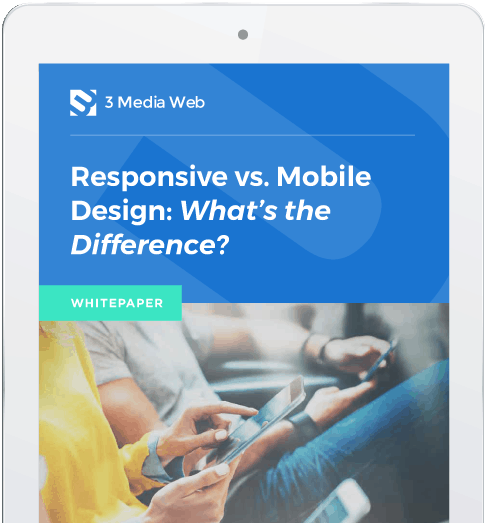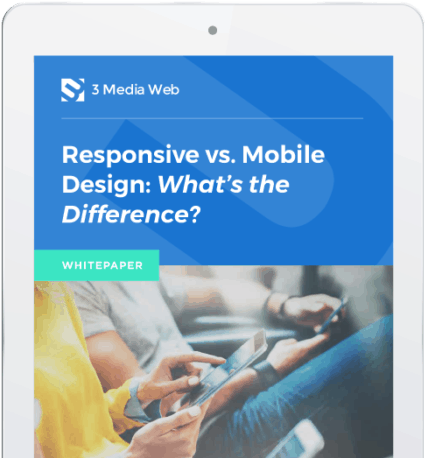 Join Our Email List
Sign up to receive our newsletter