Web Design Stories: Global Study Connections Revamps its Online Home to Reach Students, Parents and Schools
You can't do business without a website — even when most of your new business comes through word of mouth. After going through a website redesign project that made it easier for prospective clients to find out about his business, That's the verdict from Jay Brennan, CEO of Global Study Connections.
Maine-based education company Global Study Connections helps connect overseas families who want to send their children to American schools and U.S. families interested in sending their children to study abroad. While much of its business comes from satisfied families telling others about their experience, Brennan says parents hit the Web when they want to research their options.
The Challenge
As an education company, GSC has a multifaceted audience, Brennan says. That audience includes U.S. and foreign parents and students and schools that host international students. People who visit the website are looking for information about how GSC works and the extent of its services.
"We had a previous website we had built through an online provider, but my daughter kept looking at it and saying 'we can do better than this,'" Brennan says. The website had an old-fashioned design that looked "nice, but outdated." In addition, while much of the information people were looking for was available on the site, it wasn't organized in a user-friendly way. "Because we're growing, we needed a more professional design to accompany our branding."
The Design Process
Brennan met with the 3 Media Web team to discuss how the site should be organized, the audiences it needed to reach, the services that should be highlighted, and other important details. They met several times and came up with a new site map.
The process took a little longer than anticipated because the brainstorming raised internal issues the GSC team hadn't considered, Brennan says, but the 3 Media Web team members were patient throughout the process. "Any redesign and rebranding create lots of internal conversations that make things take a little longer. They were helpful and patient as we wrestled with that internally."
One of the difficult decisions the company faced was making the new website clearly American or focusing on its strong connection with Asian families and organizations since many of its clients come from Asia, and the company has offices in China and South Korea. After many discussions, GSC settled on aiming for an international focus through images that reflect its large Asian audience without making the design too exclusive of other geographic areas.
In addition to updating images, the 3 Media Web team made the website easier to use. The result is a more professional-looking and user-friendly website that provides parents and school administrators' information when researching study abroad opportunities.
Building a Low-Maintenance Website
3 Media Web also built a site that's easy to maintain. Brennan says it was designed specifically so that there isn't much time-sensitive material that needs to be updated often. They also handed some of the site's maintenance off to 3 Media Web so staff members can focus on the company's mission. "It's just more efficient for us to have 3 Media Web do some of the updates," he explains.
Advice to Companies Considering a Website Redesign
It's important for any company going through a website redesign to have internal conversations about its own mission and vision before beginning, Global Study says. "Be prepared as you enter the process; you will probably continue those discussions, and you don't want them to throw you off your timeline."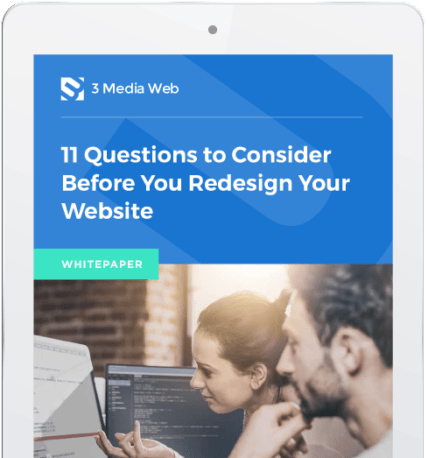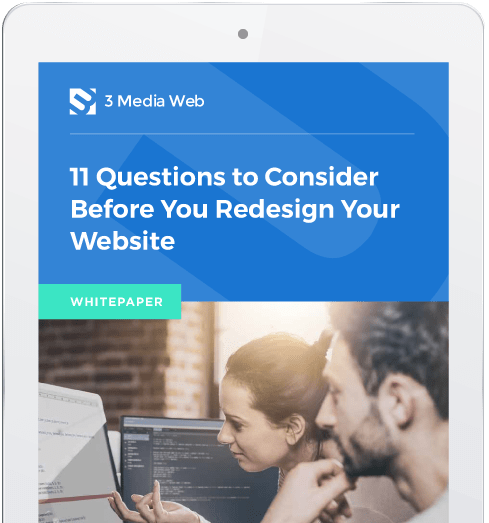 Join Our Email List
Sign up to receive our newsletter