HR Recruitment Services Leader Provides a Customized Search Engine: JazzHR Marketplace
Quick Summary:
The JazzHR Marketplace website has a vigorous database as the foundation for an inclusive resource that can be updated as information changes, and new Providers are added.
JazzHR supplies companies with recruiting consulting services and branded and customized software to meet specific hiring needs. Its user-friendly recruitment software scales to each company's ability to find and hire great talent. Their products and partner providers help clients source the best candidates, easily track applicants, collaborate as a team, and create custom reports. Their old website was sorely missing a customized search engine tool to make it easier for their site visitors.
Since 2009, thousands of companies have relied on the JazzHR recruitment solution to guide them. They have processed more than 31M applicants and have made more than 450,000 hires.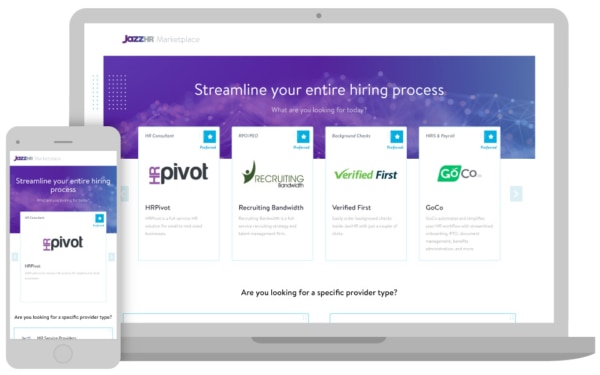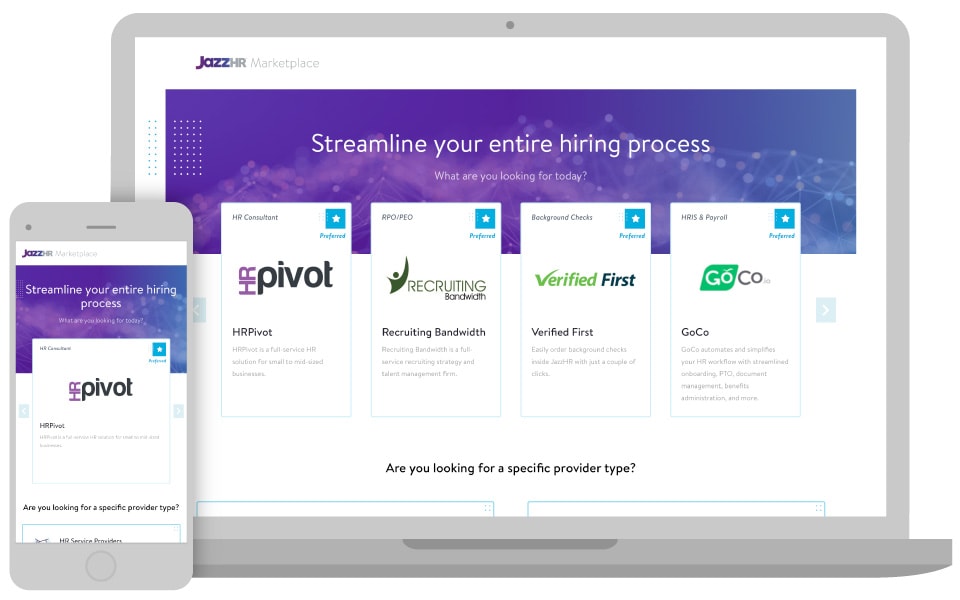 A Robust Customized Search Engine
The client wanted to develop a resource for its prospects to search in various ways for the precise providers and products that will help them to achieve their recruitment goals.
With more than 48 providers in eight HR Service categories and over 38 providers in ten Technology Provider categories, JazzHR needed a separate, robust website that was user-friendly and could be easily updated.
It was the client's goal to have their prospects be able to search on this new customized search engine tool by geographic location and by keyword and category.
Partnering with Client Web Design
In-house designers at JazzHR had drafted a new website for the company and wanted to supply the design for the new website. 3 Media Web was contracted to design and build the functionality and populate the site with content.
More Than Meets the Eye
3 Media Web developed the JazzHR Marketplace website with the client's functionality and ease of operation that belies the magnitude of the information in the backend database.
The opening page of JazzHR Marketplace greets the prospect with a carousel of Provider profiles. Each summary profile gives the company name and a brief description, the provider category, and whether that company is a Preferred Provider.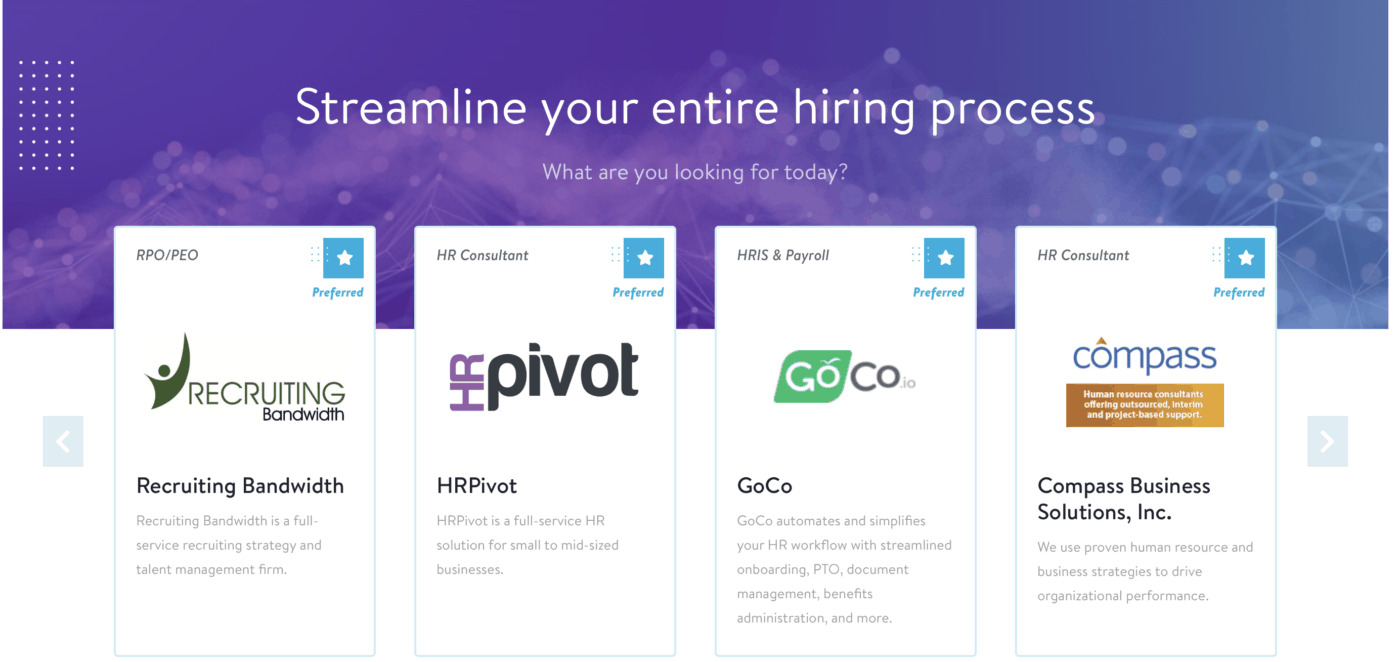 There are three Provider profiles "pinned" at the top for increased exposure when searching by category. The client can change which Providers are pinned at any given time. Clicking on a company's profile brings the user to a full screen with an overview of the company and contact—the Request Info button links to a customized request form.
Alternately, users can select from HR Service Providers or Technology Providers and link to a page that allows them to explore the carousel of Provider profiles or choose an HR category with profiles of only those companies in that category. In addition, 3 Media Web added a search bar for keyword or geographic searches.
Added Features
Certain preferred partners have a URL link button in the left navigator menu on their Provider profile page titled Manage In JazzHR, which links to the client's application.
A Provider can occupy more than one category or start in one category and move to another as services are added.
There are links throughout the site to view a demo, connecting to a request form. Provider-supplied videos, literature, and buttons to suggest a Provider; become listed on JazzHR Marketplace and learn more about Marketplace.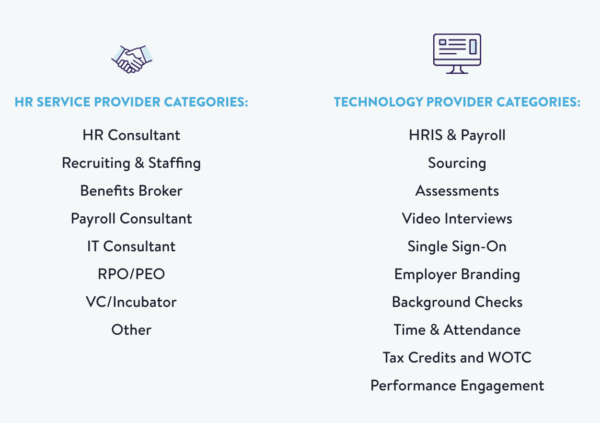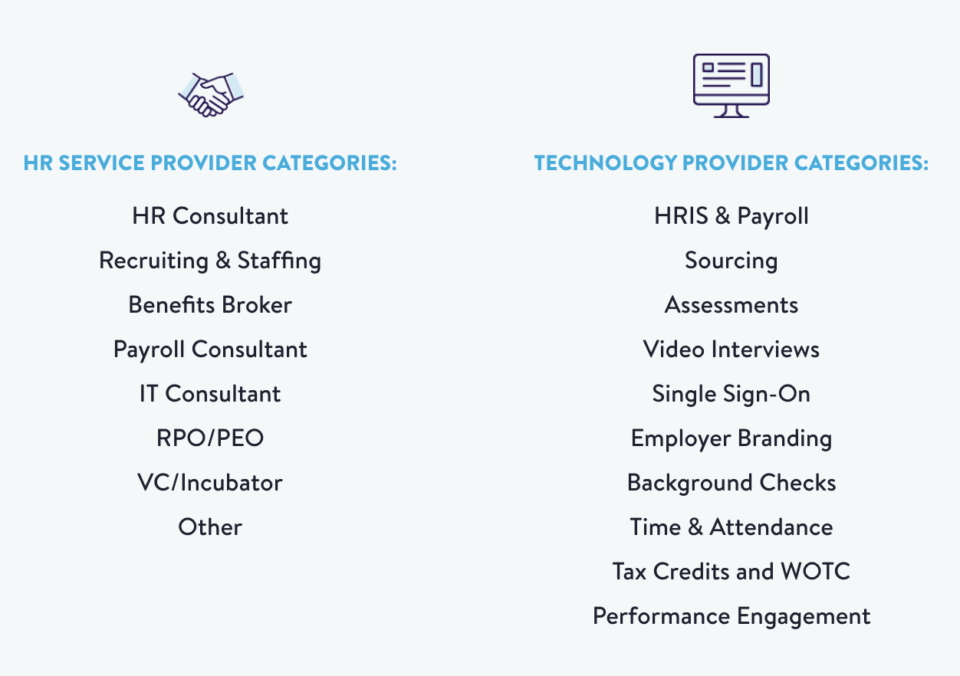 Linking Back to Jazz HR
The Contact Us link in the Marketplace footer opens a contact form on the JazzHR website. This page includes a list of JazzHR locations and a footer with links to all the pages on the JazzHr.com website.
3 Media Web and JazzHR completed a successful and smooth joint project and achieved the client's goals. The JazzHR Marketplace website has a vigorous database as the foundation for an inclusive resource that can be updated as information changes, and new Providers are added.
3 Media Web continues to work with JazzHr to support both websites and add new Provider profiles. In addition, 3 Media Web has become a Provider of Web Design and Development services on the JazzHR Marketplace in the Other category.
"They have handled every challenge and question we've thrown at them with ease.

We had such a positive experience with 3 Media during the development and launch of our Marketplace, we have since partnered with them to manage our main website domain and for ongoing support of both properties."

Samantha Spano, Senior Marketing Manager, JazzHR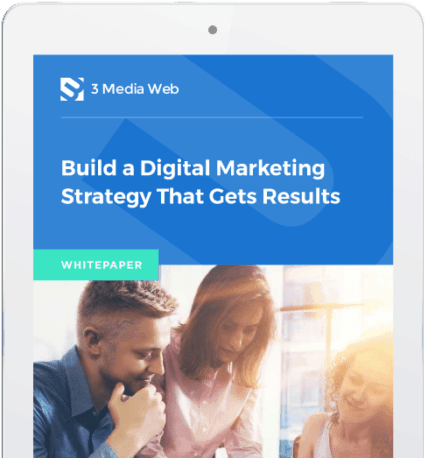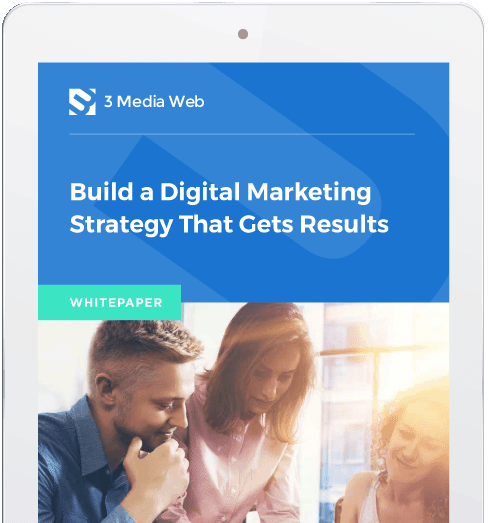 Join Our Email List
Sign up to receive our newsletter