Improved User Experience from Global CNC Website Design Supports Online Sales
Global CNC is a leading manufacturer of CNC tool holders in the United States and a full-service contract machining facility. They specialize in the design and manufacturing of precision tool holders for CNC turning machines. Their product line includes bolt-on tool blocks, tool holder bushings, VDI tool holders, live tooling, and live tool repairs. They pride themselves on delivering quality American-made products at a competitive price with fast delivery and helpful customer service.
RELATED: A Nationwide Leader in Energy Services: Superior Plus Energy Services, Inc.
Challenge: Difficult User Experience Stalled Sales
On the former website, Global CNC's two primary audiences, distributors and machinists, could not quickly take the actions they required. Both user types found it challenging to identify the items they needed and uncover the necessary product information to help them make the correct purchasing decisions. This less than ideal user experience was dissonant with the company's focus on customers and quality. They knew things needed to change to support and drive sales opportunities.

The sleek design features informative photographs and schematics, a new animation to show the transition to the new logo, customer testimonials, and multiple contact forms for product inquiries, catalog requests, job applications, and newsletter registration. We improved search functionality, including a custom-filtered search area on the product page, added a custom quote option, gave prominence to the live tooling section, and worked to attract traffic to Global's custom machining services.
How we Improved Global CNC Industries Website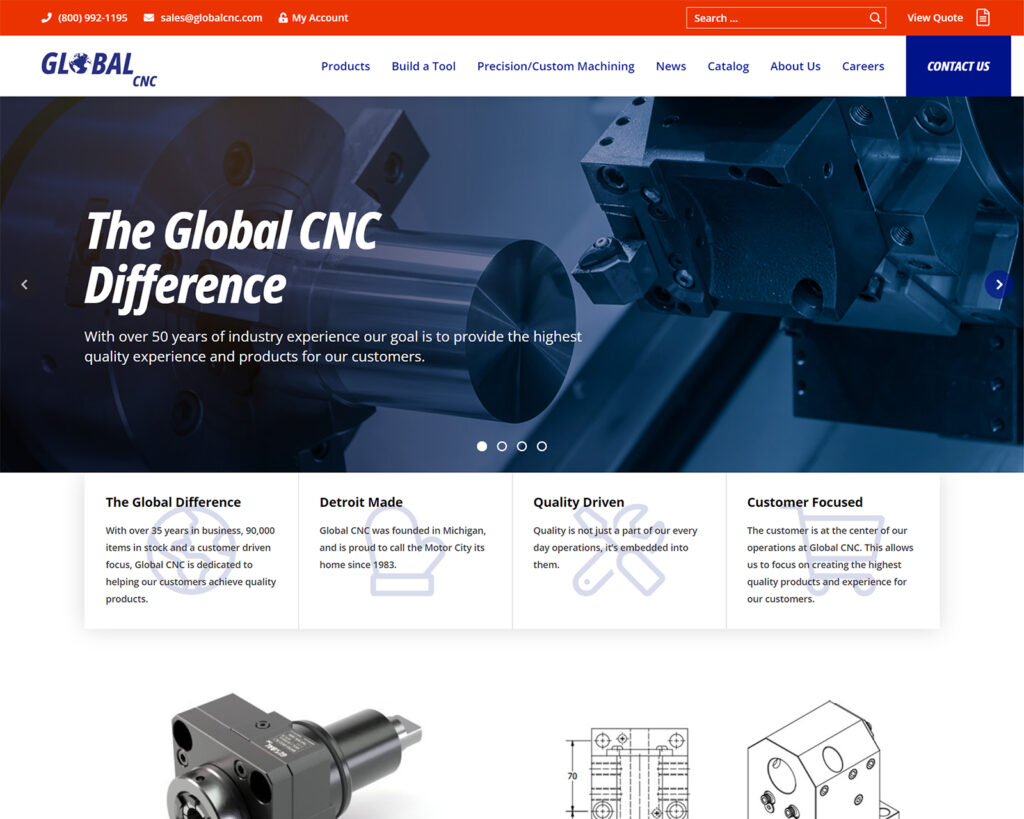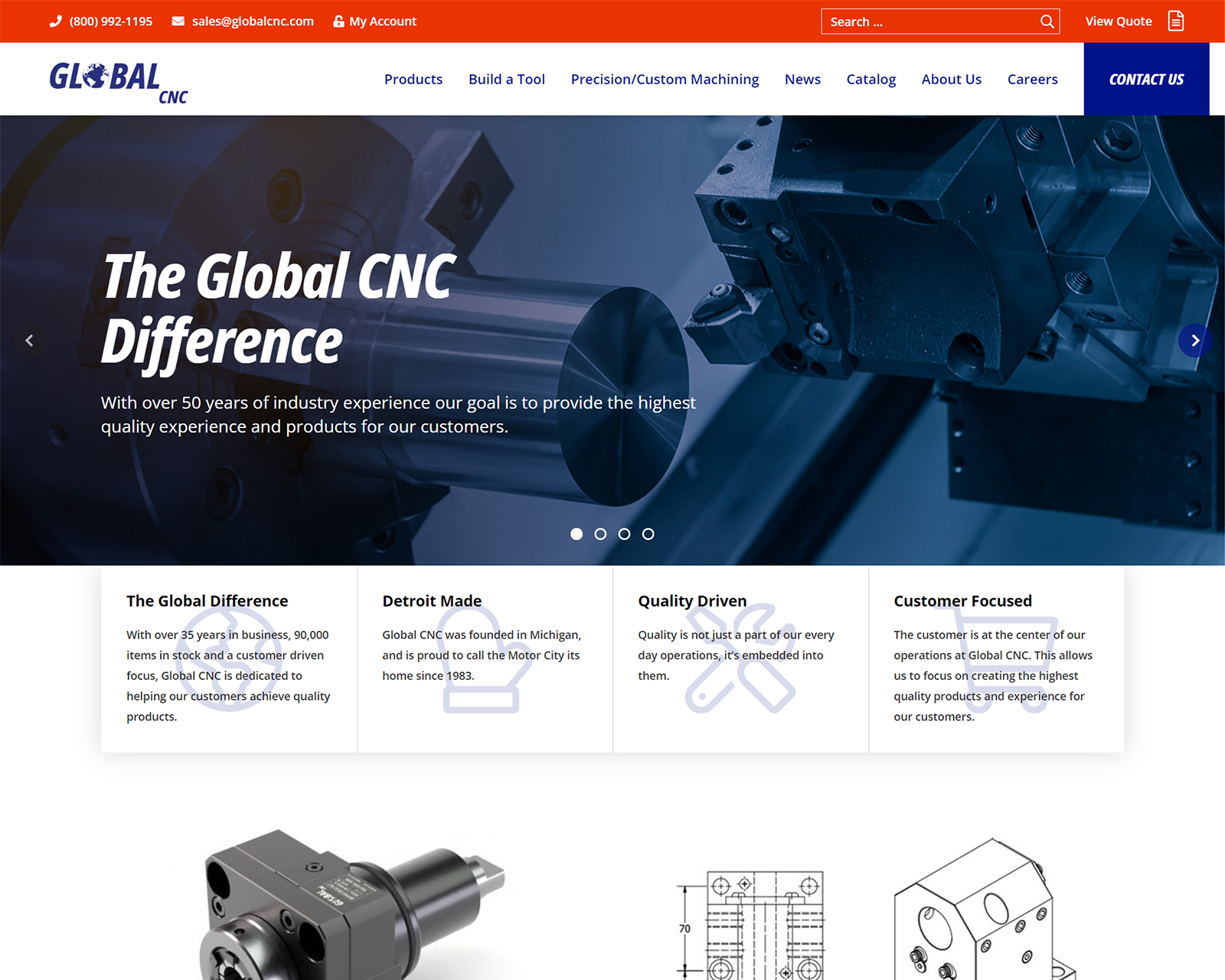 Global CNC Home Page After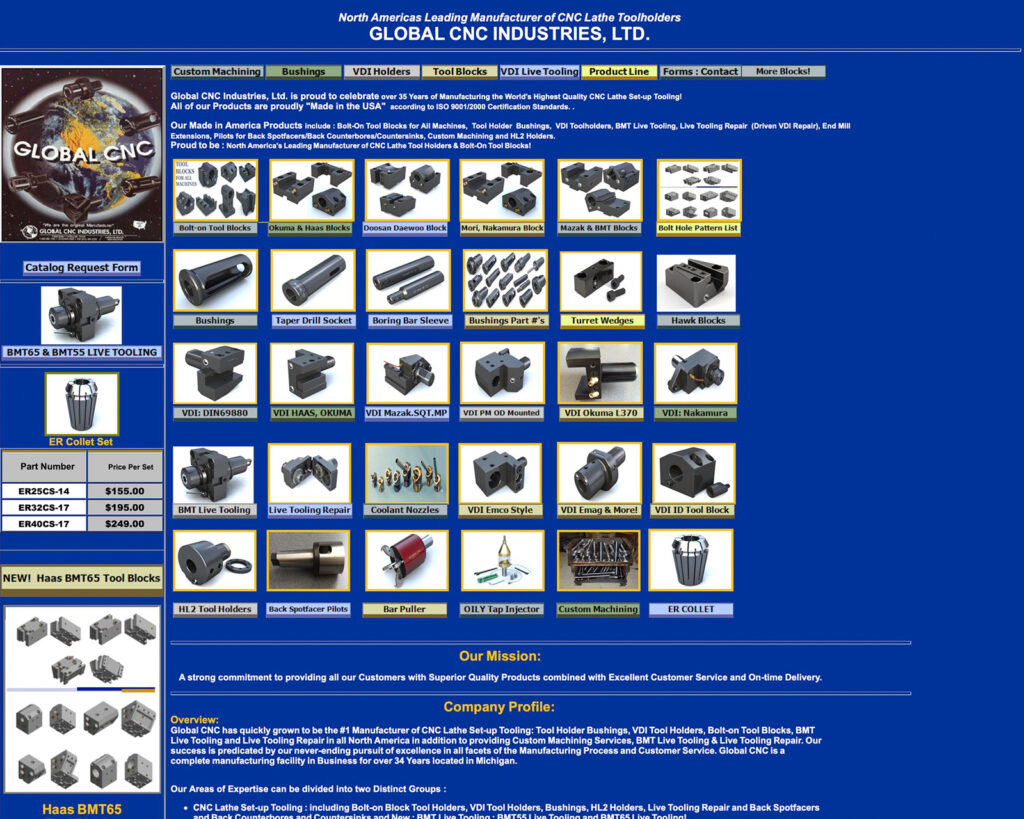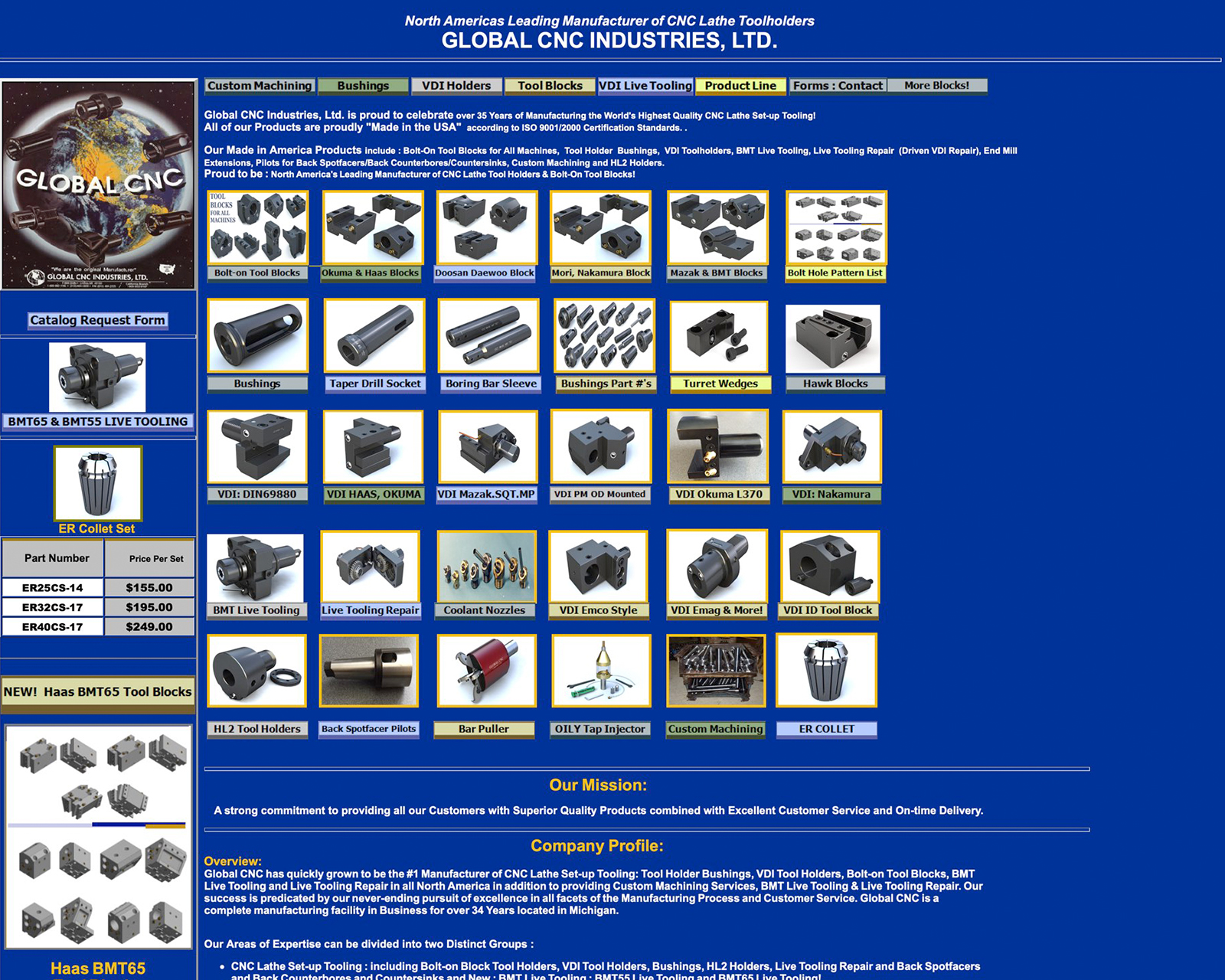 Global CNC Home Page Before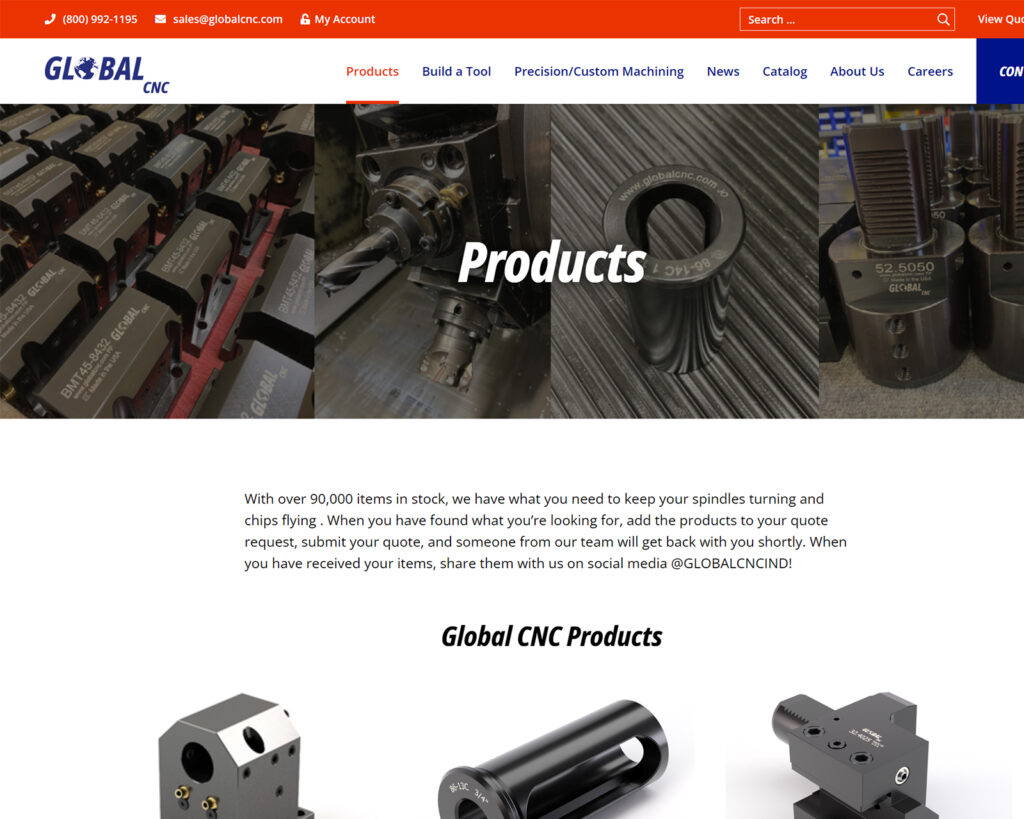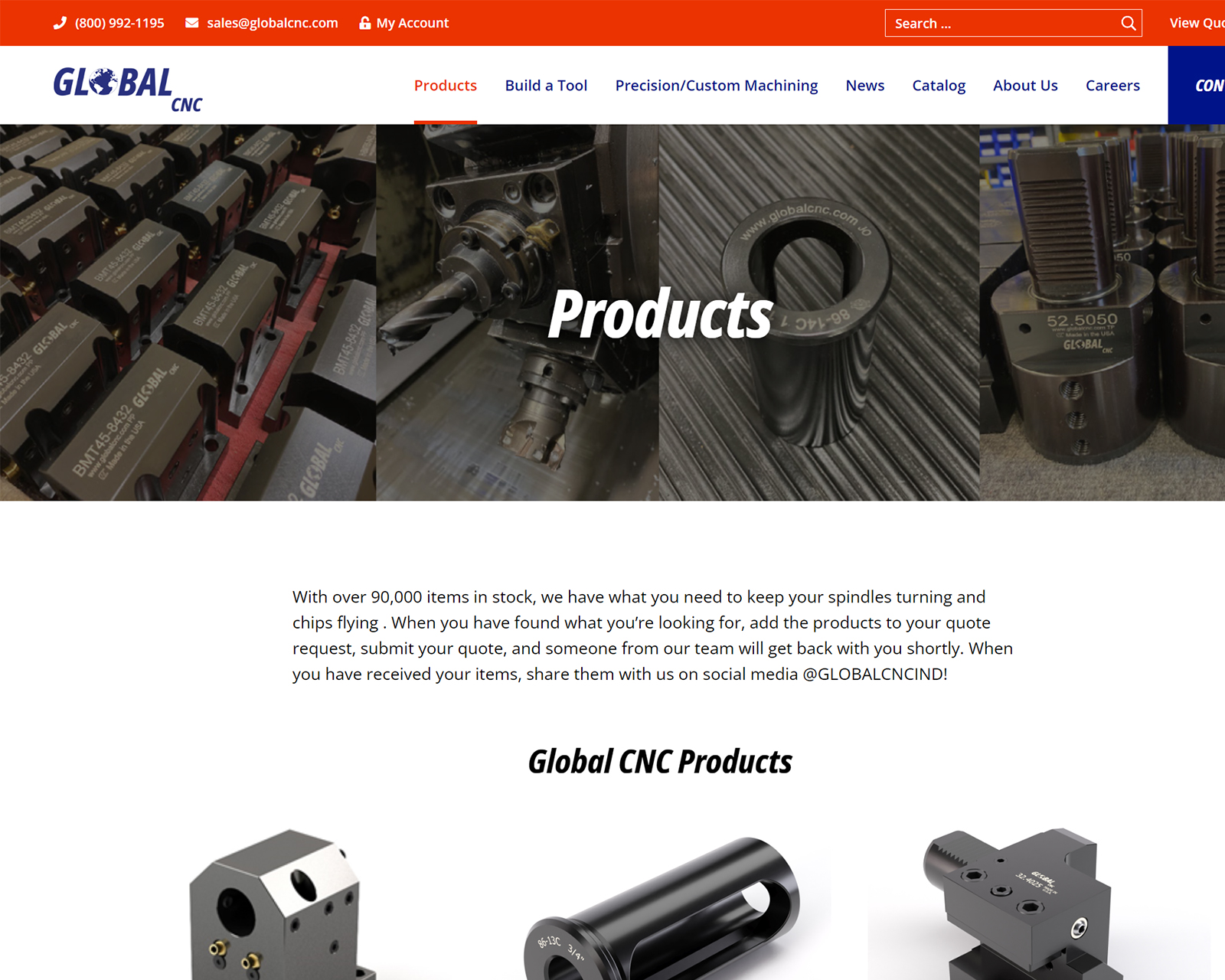 Global CNC Products Page After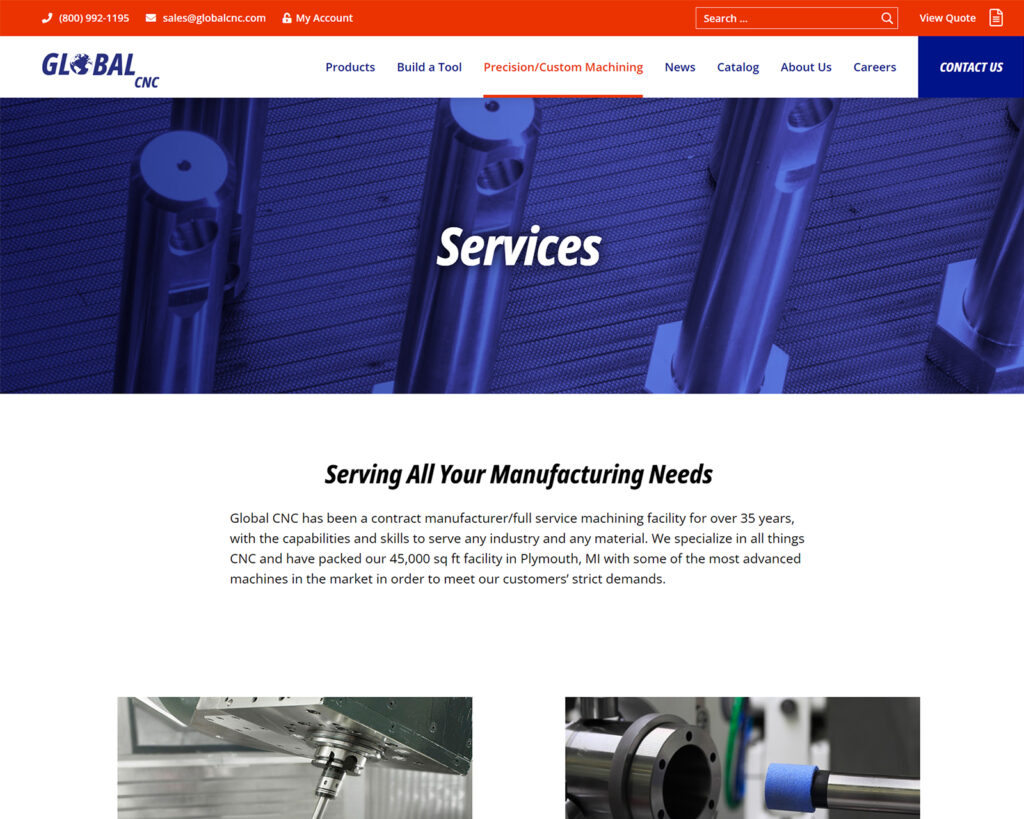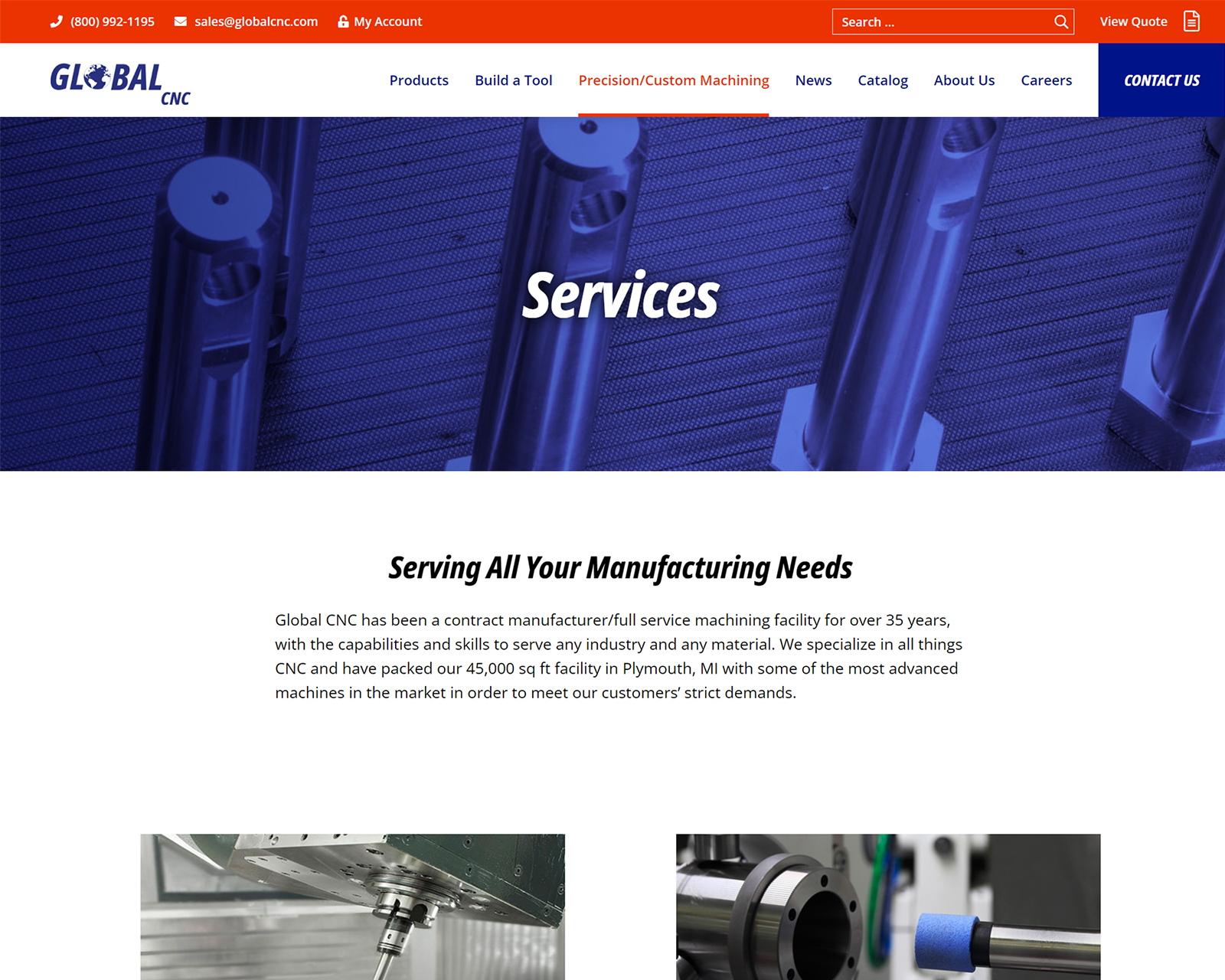 Global CNC Services Page After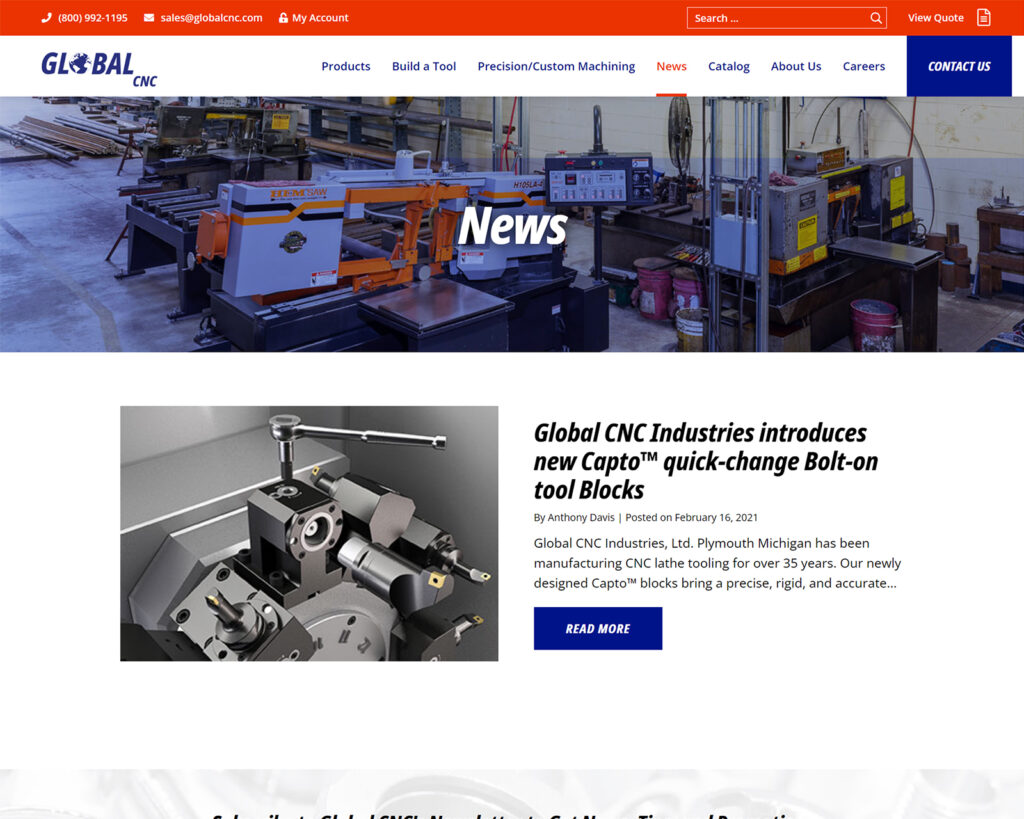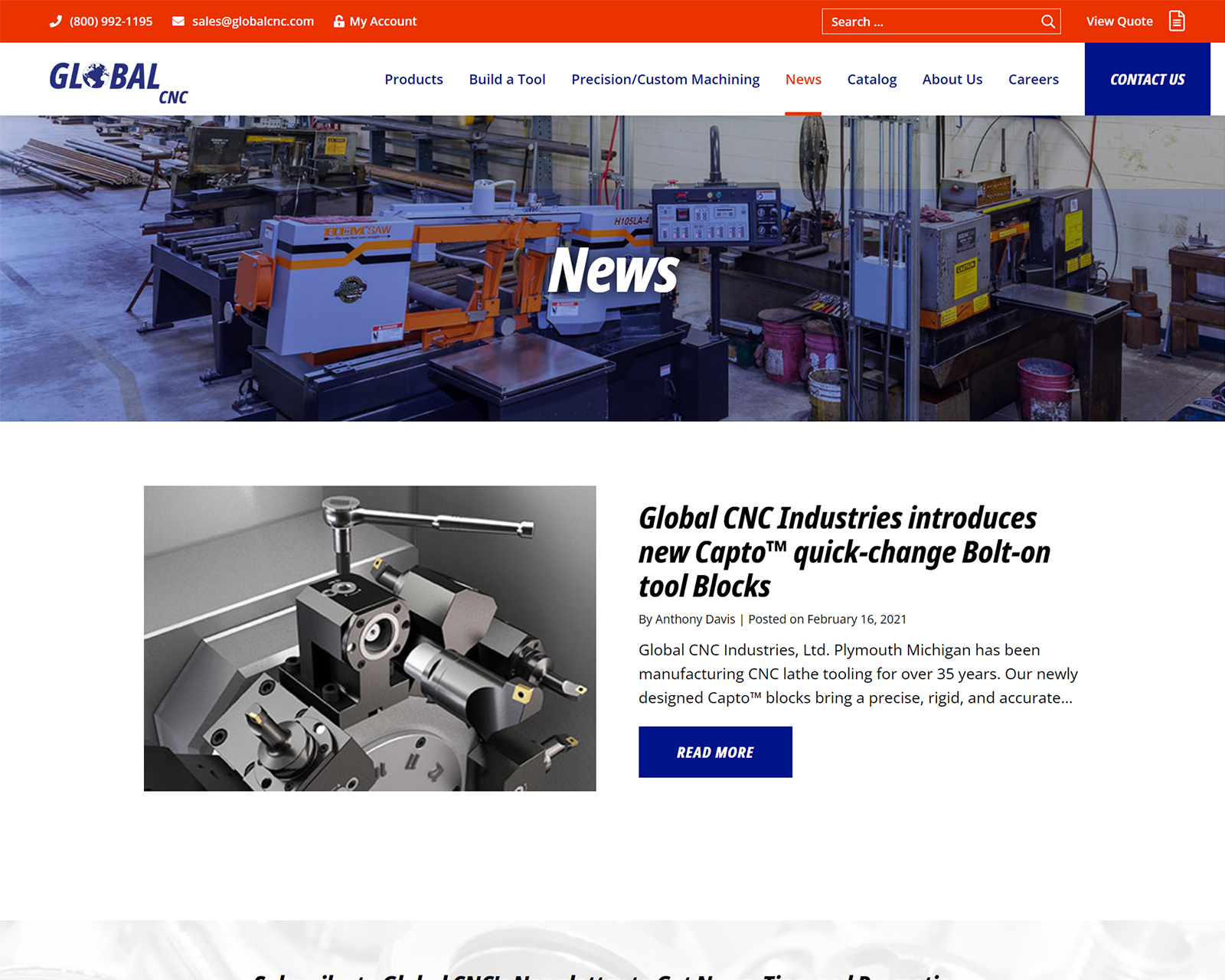 Global CNC News Page After
Since its launch, the new site has delivered increased distributor and customer knowledge and ease of finding new products. Orders are growing due to custom quote functionality. In addition, their search engine presence has been amplified with updated meta titles and page descriptions and the addition of pure text product information, including descriptions and data tables.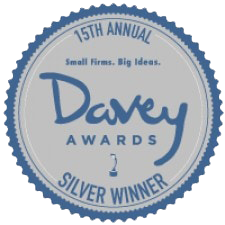 Reach out to our award-winning team today
Start Your Web Design Project