How 3 Media Web Helped Coin Rarities Online Modernize Their Website
Quick Summary:
After all design and back-end development was complete, the client launched their new site, receiving positive feedback from their customers.
Every web design project comes with its own set of requirements. No two clients are the same, and neither are any of their websites. On a recent project for Coin Rarities Online, we had the task of completely rebuilding the website's back-end while leaving the front-end the same. Learn what we did to get ideas on how to modernize your website too. 
The Client: Coin Rarities Online
Our client, Coin Rarities Online, is a full-service online rare coin dealer based in the Boston area. CRO buys and sells high-quality coins, performs numismatic appraisals, provides auction bidding and consigning assistance, and offers consulting services on all topics related to coin collecting.
The business is operated by a husband and wife duo, John and MaryAnn Agre, with whom we worked throughout their website redesign project.
"We interviewed many firms to help us develop our new site, but the decision to go with 3 Media Web was not difficult. They were smart, very easy to work with, answered every question we had, anticipated other questions we should have asked, and inspired confidence from day 1."

John Agre, Owner of Coin Rarities Online
Because Coin Rarities Online only wanted a subtle refresh to the design of their site and knew what they wanted down to the pixel, our team worked very closely with John during that phase of the project to ensure his requirements were fulfilled.
The Challenge: Blend The Old Into The New
During the initial discovery phase, it was established that Coin Rarities Online wanted to keep the look of their website. It was important to CRO that their customers see the same design as they have since the mid-2000s. 
Thus, a big part of this project was the development of a new back-end. Coin Rarities Online used a content management system (CMS) from 2004, which was painful to use. 
Another aspect that added to this project's scope was CRO's expansive inventory of coins in their online inventory. Coin Rarities has over 8,000 coins in its online inventory. They also have over 500 ad archives, 200 road report articles, and 100 coin commentaries. 
This was a lot of information to get from an outdated system to a new CMS!
Lastly, in addition to a new e-commerce system and CMS, the client also needed to switch his mailing list software, which we could help with. 
Our Solution: WooCommerce, WordPress, & Mailchimp
To kick things off, 3 Media Web was able to deliver a pixel-perfect design that was exactly what Coin Rarities Online wanted. 
"Everyone we have interacted with through the development process is smart, responsive and has taken ownership in our project as though it is their own business which we really appreciate. "

John Agre, Coin Rarities Online
As we mentioned earlier, the design phase was completed in close collaboration with John, co-founder of CRO, who requested the design be nearly exact to what it was earlier, except for some subtle updates.
As Robbie was working on the design, Jenny Dubinsky, 3 Media Web's Senior Project Manager, working on rebuilding the back-end from the ground up. 
WooCommerce was implemented, and custom sections were built for a one-to-one familiar experience for the client. This allowed John and his wife, MaryAnn, to add inventory as usual without a learning curve. Tools like WooCommerce can help modernize your website even faster. 
WordPress was installed, and we created a Custom Post Type for the Ad Archive, making it very easy for Coin Rarities Online to add new Ads. Additionally, we wrote a custom import script that allowed us to import data from the old CMS to WooCommerce.
During this time, Jenny was able to have several meetings with John to train him on how to use both WordPress and WooCommerce. Though we don't usually give access to the backend early in the project, in this instance, we made an exception so John could learn the system since it was multi-faceted and all new to him.
"We also created an integrated Mailchimp section within the admin where he can create both a regular newsletter and a coin newsletter from directly within his website without having to go to Mailchimp, something he requested. He can send a test email to himself first if he'd like, and then send an email to his entire list, right from WordPress."

Jenny Dubinsky, Sr. Project Manager; 3 Media Web
The Results: Modernize Your Website To Increased Sales
After all design and back-end development was complete, the client launched their new site, receiving positive feedback from their customers. Because of the new, more robust back-end, Coin Rarities online were able to decrease their newsletter send time down from three and a half minutes to just 30 seconds!
Even more exciting, they started receiving sales after the first newsletter was sent out! Thanks to their website refresh, Coin Rarities Online is on track to grow traffic to their site with improved SEO and enjoy an increase in sales.
"They [3 Media Web] helped us transition from our old site far more seamlessly than we could have imagined, and created a new site that has exceeded our expectations (and our expectations were pretty high)… We're very happy with the new site, but more importantly, our customers are happy."

John Agre, Coin Rarities Online
Proof that a quick update and implementation of the right tools can do wonders to modernize your website! Contact us today to learn more about what the 3 Media Web team can do to boost your website.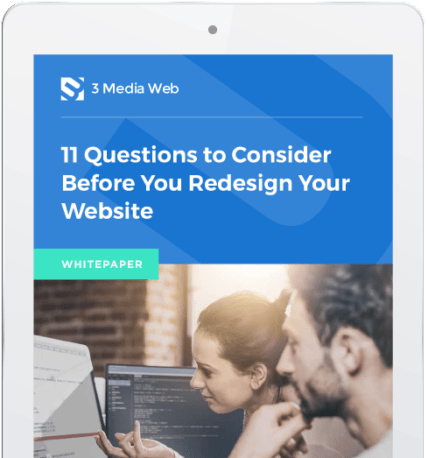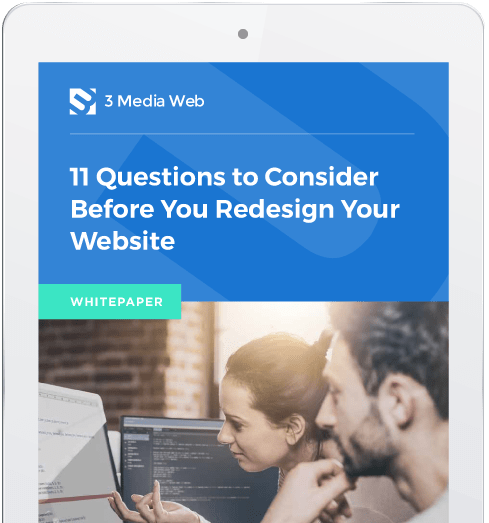 Join Our Email List
Sign up to receive our newsletter