Online Marketing Ideas to Grow Your Dental Practice
Quick Summary:
Build highly optimized dental marketing campaigns so you get the right mix of patients to keep your practice growing.
You have high hopes for growing your dental practice. One component of sustainable long-term growth for your business is a successful online marketing strategy. You have many ways to expand your current digital marketing efforts, and these ideas are a few of the ways you can start on an upward trend.
Leverage Local Search Optimization Options
You're not trying to get the attention of everyone on the Internet. You simply want people nearby to know about the services that you have to offer. Local search optimization techniques make it possible to narrow your marketing campaign's focus, so you only connect with potential patients.
One of the easiest ways to get started is to make sure that you have the accurate information listed on your local Google listing, as well as social media profiles.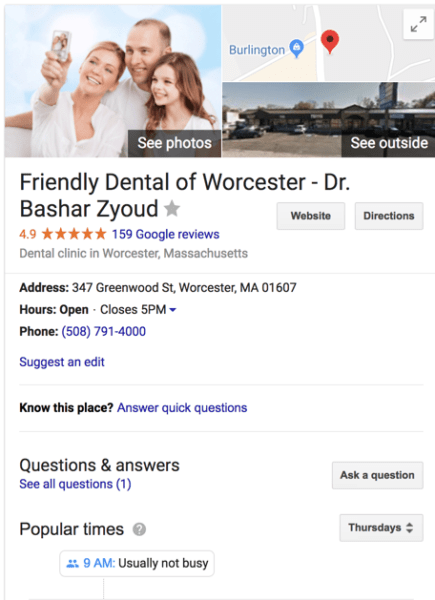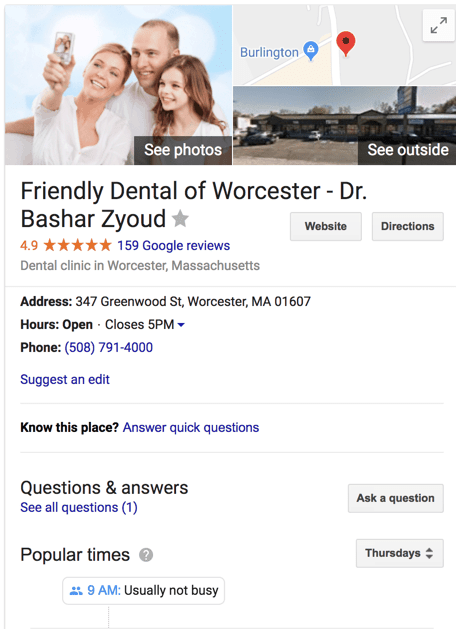 When you put together a target keyword list for your dental practice, include neighborhood and city names. Get as specific as possible, especially when you're in a major metropolitan area. The people looking for a dentist want someone in their section of the city, not all the way on the other side.
Create Videos About Dental Topics
How many of your local competitors are putting together videos relating to dental services? The average person is watching more than 60 minutes of video online every single day, so you have a lot of opportunities to get your dental practice in front of them.
Focus on video content types that work well with an authentic, less polished approach. For example, behind the scenes videos that talk about why you started your career as a dentist or your favorite stories about how dental work changed someone's life.
Engage With Potential and Current Patients on Social Media
Have you ever looked at another business' social media pages with a lot of unanswered comments? Many people expect your practice to be responsive on every channel that you use as part of your dental practice marketing campaigns. Actively engage with the people asking questions or sharing concerns about their experiences.
When you position yourself as a dental practice that actively listens to its patients, you can improve your online reputation and bring in more referrals and walk-ins.
Create Patient Personas
Are your dental marketing campaigns not quite hitting the mark? You may not be targeting the right people with them. A patient persona is a representation of your ideal patients. You note defining characteristics, such as their geographic location, income levels, age, family size, and other demographic information.
When you develop your next campaign, you keep these potential patients in mind. For example, marketing your services to parents concerned about their children's dental health is a lot different from reaching out to seniors who need help with dental surgical procedures.
Make It Easy to Contact Your Dental Practice
How many barriers get in the way of a potential patient making an appointment? Think about the process from the patient perspective. They might not want to call in to schedule an appointment.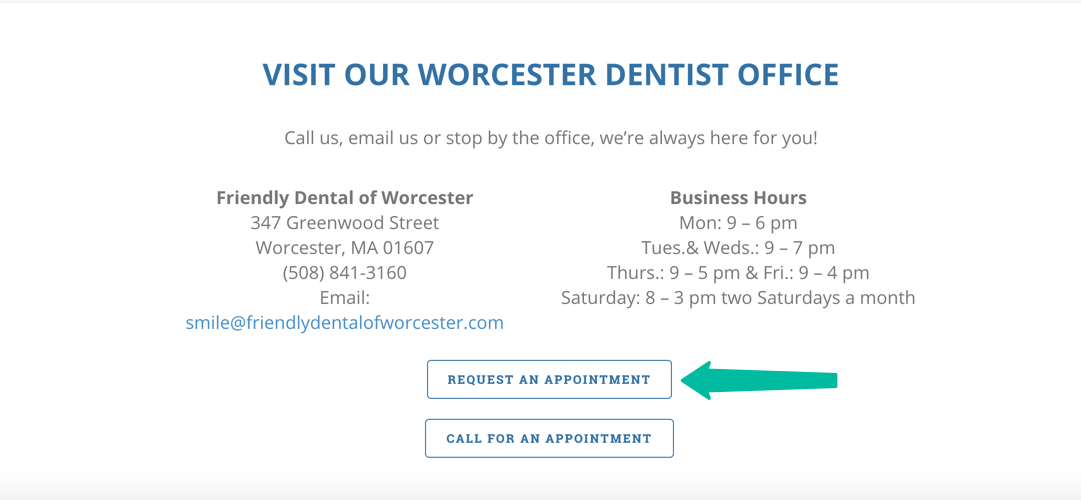 Make sure that any mobile marketing campaigns have a click to call option to remove that particular roadblock that stands between your prospective patient and an appointment. Online booking options are another way to streamline this process and reduce the call volume for your practice. If you don't want to set up a booking feature on your own website, services such as ZocDoc act as a quality alternative.
Track Your Dental Marketing Campaign Performance
It's difficult to understand what's working with your dental marketing campaigns if you don't have an objective way of looking at the results. Data analytics tools will help you collect data and understand what it means. For example, one campaign may bring in a lot of new patients, but the revenue that they bring into the practice is low.
The analytics tools can identify the marketing tactics that were effective, whether particular patient personas are more or less likely to spend more, and what your ROI for each campaign is. Over time, you build highly optimized dental marketing campaigns so you get the right mix of patients to keep your practice growing.
Look for Local Events
How well known is your dental practice in your local community? Try to get your business name out there at local events, such as festivals, shows, farmer's markets, marathons, and other prominent happenings in town. You want to position your dental practice as an active member of the community, which is important for patients who prefer a locally owned business over a national option for their dental needs.
These events often have sponsorship spots that allow you to put your dental practice name and logo in a prominent location. You may get advertising space in the event's program or a banner that everyone ends up seeing.
Make every online marketing dollar count for your dental practice. Once you have your solid marketing strategy in place, you can focus on expanding into multiple locations, expanding your current dental practice, and improving the services that you have available.
Join Our Email List
Sign up to receive our newsletter