Stepping Forward, Not Back. 3 Media Web names Jess Hennessey as CEO
Quick Summary:
The last year has accelerated the adoption of digital marketing. If we had not taken the initiative to invest in ourselves back in 2015 and build out a digital marketing team and service, we might be in a different place today.
Let me start by saying that 2021 is off to a great start. Masks are coming off, and it seems as though there's some light at the end of the proverbial tunnel after all. For many of us, the pandemic has allowed us to examine what is working in our lives–and what needs some adjustment. This is to say, I've got some news to share. Jess Hennessey, our Vice President of Growth & Strategy, will now lead the company as CEO. 
But I'm not going anywhere.
If you're connected to me on LinkedIn, you'll notice that my title has been Chief Helper for quite some time–and that is precisely the role I'll continue to hold as we all move forward.
Seeing as we recently celebrated our 20th anniversary, I realize this news may come as a surprise to many. I wanted to summarize, in my own words, not only why I made this decision but also to shed light on what makes this transition the best move as we set our growth path for the next 20 years. 
Working On The Business Vs. In The Business
As the CEO of a company, the role you play is a union of many other functions. Take me, for example; I've done every single position in our company and am familiar with every detail of the business. 
My takeaway from being the CEO of 3 Media Web for the past two decades is that there's a certain kind of art to balancing it all. It can be a lot to juggle at times, especially for a young entrepreneur with little to no prior business experience and one who has been learning "on the job" over the past 20 years.
Between balancing all the different roles, you will need to fill and tending to the directorial responsibilities such as long-term planning and risk management, being the CEO comes with a unique collection of challenges that take a great deal of mindfulness to surmount.
There's a mantra I often see used among some of the business leaders and experts that I follow and know. They're always saying, "If you want to succeed, work on your business, not in your business."
If we're going by this metric, truth be told, I still have more work to do on our business.
Speaking candidly, as a self-proclaimed "web geek," it's hard for me to let go of being "in the business completely." To some degree, it's what has kept me sharp and kept our company on top of the latest trends. In my opinion, this has been our differentiator, although it is sadly not scalable or sustainable.
Why I Started 3 Media Web
After the dot com bubble burst in 2001, I decided to take the plunge and start my own business. Coming from an entrepreneurial family, I knew that someday I would go into business for myself. 
I saw the opportunity and took it.
Since opening our doors as a web development shop, our clients have afforded us to grow our business, and, in return, we have been able to help our clients grow their businesses.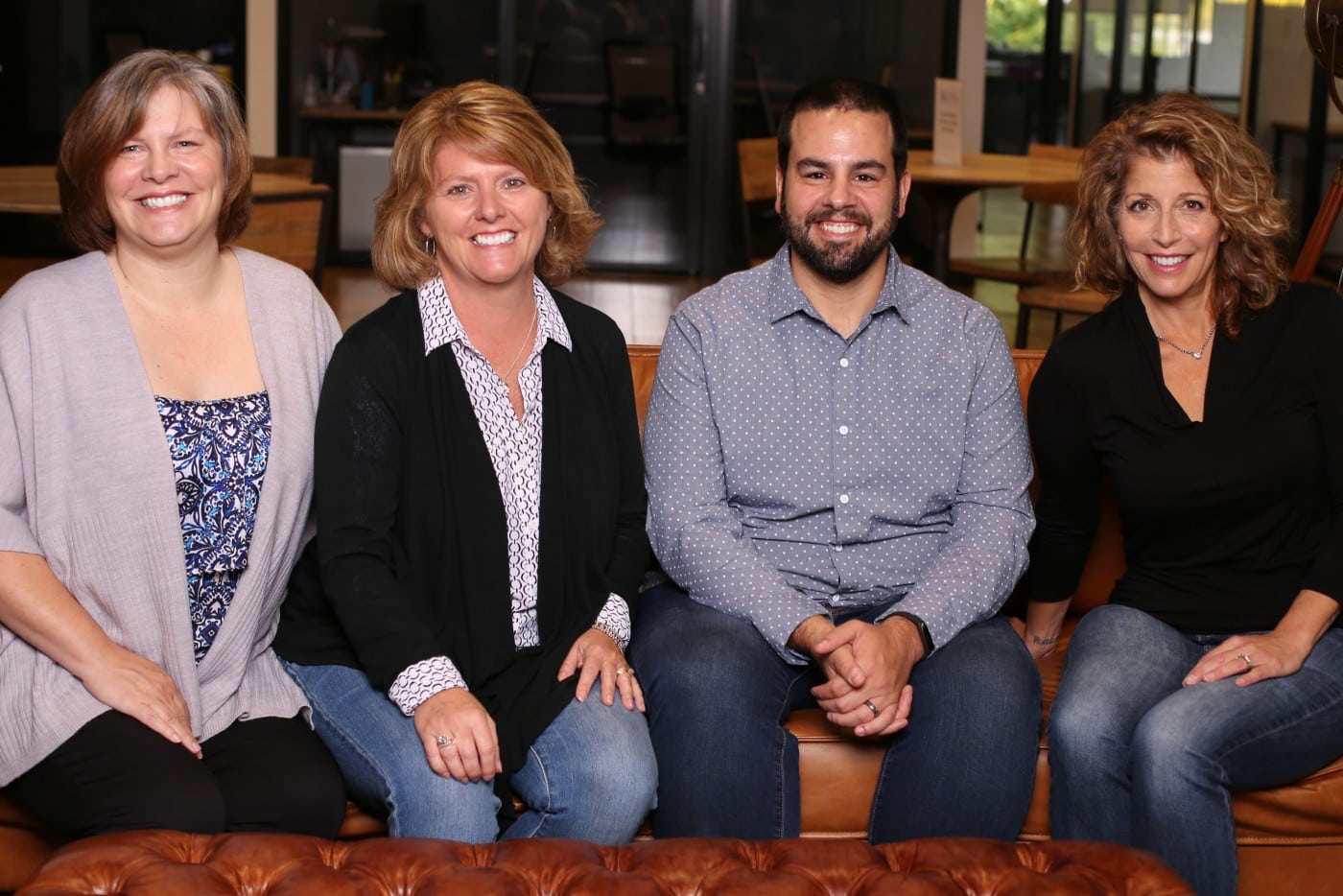 One of the ways we made this possible was with forward-thinking—always tuned in to the next big thing coming down the pike. In the beginning, we were only offering our clients cutting-edge web development. As we built closer relationships with them, we quickly learned how to adapt our business to provide them with even more value. 
Before long, we expanded our offering from just web development to a small arsenal of offerings, including hosting, support, and web design to better support our clients. Then, in 2015, I saw another opportunity with Digital Marketing. 
Learning To Listen
By 2015 we were successfully launching several award-winning websites for our clients. As a team, we'd give each other a virtual high-five with each new launch and felt confident it would have a positive impact on our client's business. 
Although, sometimes, we would hear from our clients several months later that the new website did not help meet their goals of "moving the needle" to drive more business growth. 
To say we would be disappointed would be an understatement. Especially considering the sites we were launching were far superior to the ones that they were replacing. 
Our initial response was, "Well, you didn't hire us to do that; you hired us to design a new website." 
The response we'd inevitably get back would be, "Well, that is what we thought we wanted, but, in the end, what we needed was more sales." 
At first, we dismissed it, assuming the client was at fault, but then it happened again. 
And again. And, before long, it was apparent this wasn't just an isolated issue.
"That's when I realized it wasn't the client's issue; it was ours. Driving business growth by increasing web traffic, leads, and phone calls are really what clients were asking us for, even if they didn't know how to ask for it."
We needed to understand how we could better serve our clients, and website redesign wasn't the end goal. As it turned out, it was more of a tool we'd need along the way. 
The Next Big Thing
Fast forward to today, and 3 Media Web has blossomed into a full-service digital agency that integrates both web and digital into everything we do.
The last year has accelerated the adoption of digital marketing. If we had not taken the initiative to invest in ourselves back in 2015 and build out a digital marketing team and service, we might be in a different place today. 
This, of course, is all a long way to say that working "on the business" is essential, and making time to look for the "next big thing" could be the difference between making it or not. 
As a result, I see another great opportunity for the growth of 3 Media Web and have decided to take it. 
This transition to "working on the business" also means it's time for me to rest my ego and make sure I'm putting 3 Media Web first. A big part of that means making certain the best person for each job is the one who is doing that job. That's what brings us to today's announcement.
Planting The Seed
For me, this journey started in 2012 when I met Jessica Hennessey. At the time, Jessica worked as the Manager of Web Strategy for Rapid7, a large cybersecurity tech firm. Rapid7 was seeking an agency to help take on several web projects, and a mutual contact introduced me to Jessica to discuss the project. 
After meeting with Jessica and her team, it seemed 3 Media Web was a great fit. 
We worked with Jessica for about a year before she left to work for another software company. But that was not the end of an era–quite the contrary! Our time working together was just getting started. 
As she transitioned into her role with the new company, Jessica reached out to 3 Media Web again to see if we might be interested in working with her there as well. 
It was through these engagements, I got to know Jessica's work style. 
"I didn't quite know how it would all unfold at the time, but I remember thinking to myself, 'I would love to hire Jess someday to come to help me build 3 Media Web.'" 
I appreciated how effective she was in managing our relationship and the projects we were collaborating on. 
I admired her wealth of experience, her attention to detail, and her confidence. 
Jess knew her stuff. 
And, having the opportunity to have worked with Jessica since 2012, I can say firsthand that she has been building her skill sets stronger and stronger each day. 
Which brings us back around to current events…
It's Time For A Change–for 3 Media Web And Me.
Hey, if Kendra Scott and Jeff Bezos can do it, why can't I? 
Kidding aside, I'm genuinely excited to see what Jess creates–and I can't wait to have the time to focus on initiatives that I've been brainstorming for a while now. I'm thrilled to be working on the business in ways that bring me both satisfaction and challenges me.
I'm not stepping back–I'm stepping forward.
I'm looking forward to giving somebody else a chance to take the baton and lead us down the road. It's healthy for the company, healthy for me personally–and it opens 3 Media Web up to new leaders, fresh ideas, and an even better future.
As always, I'll be here to support Jess and the 3 Media Web team wherever I'm needed. I'll promote our brand, contribute knowledge, work with our partners, help close deals, and continue to be our agency's biggest cheerleader. 
"It's the right time for this transition. I only see positive impacts and opportunities for the 3 Media Web team and our clients. As a company, we're in the strongest position that we've ever been in. We have great clients and a fantastic team."
But that's enough about me for a moment, I'd like the opportunity to introduce you to 3 Media Web's new CEO, Jess Hennessey.
If You Don't Already Know Jess Hennessey –––
She is a force of nature and a great motivator. She has led our digital marketing efforts at 3 Media Web for the past two years. During her time here, Jess has exponentially grown our business.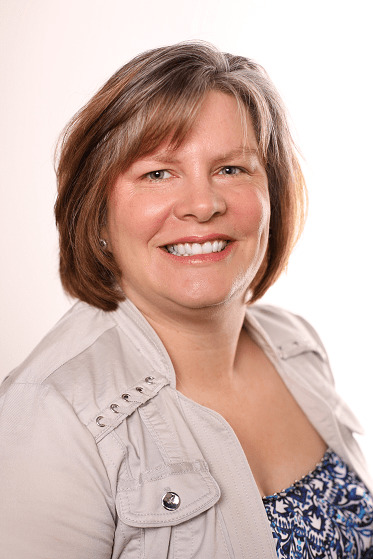 Having known and worked with Jess for close to a decade, I guarantee that she is the perfect person to lead 3 Media Web at this time. 
While things are going to shift, the essentials are not going to change. 
We're still dedicated to providing our clients high-quality digital services and will continue fostering the relationships that have gotten us to this 20-year milestone.
The entire team at 3 Media Web is excited about this change and the opportunities it is creating. 
Some are stretching their wings and exploring new opportunities, while others continue to hone the expertise they have gained over the years. 
Indeed, Jess and I want everyone at 3 Media Web to be happy and fulfilled in their professional life and enjoy life away from the office. 
Here's To The Bright Future For 3 Media Web
Our goal has been to create and build client partnerships to work together to build digital experiences that support the client's goals. That will always be something we strive for.
But, we're also positioning our agency for growth, and we can't wait to show you what's in store. 
Looking to the future, we will provide web and digital marketing in a more holistic fashion that will provide our clients with even more benefits. 
Feel free to reach out to Jess Hennessey or me. We're looking forward to digging into our new challenges and taking 3 Media Web to the next level.
Sincerely,
Marc Avila, Chief Helper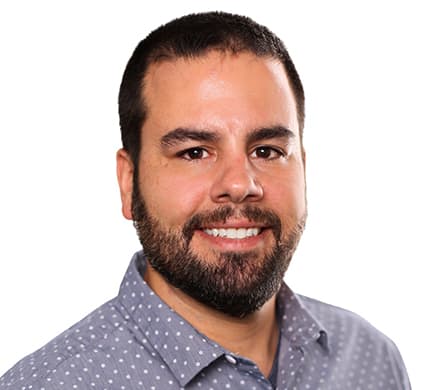 Join Our Email List
Sign up to receive our newsletter