Top Reasons Why WordPress Makes Perfect Sense for Enterprise Companies
Quick Summary:
It's pretty easy to see why so many of the world's biggest brands have chosen to utilize WordPress as their CMS platform.
Over the last decade, WordPress has evolved exponentially, growing from its somewhat humble beginnings as a blogging platform to a full-featured, advanced website development platform. Powering millions of websites both big and small, in all manner of industry, WordPress has secured its dominant position in the CMS marketplace as a viable platform for bloggers, entrepreneurs, small business, and enterprise companies.
Whether you are seeking to just create a website consisting of a few pages, or whether you are intending to launch a large-scale, fully customizable and scalable enterprise website, WordPress offers all the tools and functionality, along with all the bells and whistles needed to truly make your website a formidable (and search-engine friendly) force in today's competitive online marketplace.
Consider these reasons why WordPress is the CMS platform of choice for major enterprise company websites such as Forbes, BestBuy, Sony, Bloomberg, Disney, and 75 million other sites.
1. A Supportive WordPress Community
You might never find a more helpful and supportive community than you will in the loyal followers and users of WordPress. Thousands spend their time every day on community forums discussing the CMS platform and coming to the aid of others who have questions or are experiencing issues using WordPress.
Additionally, fueled in part by open source technology, the community of WordPress fans and users have also helped to develop hundreds of thousands of plugins, serving to increase WordPress website functionality and offer visitors a more rewarding user-experience through feature-rich, intuitive and ultimately exciting web pages.
You can easily spend days perusing the various WordPress community forums, following tutorials, learning about new developments and plugins, and gathering a host of ideas to enhance your own website.
The communities are welcoming and friendly, and quick to offer aid and assistance. If the answer to your question isn't already answered in previous forum posts, just open a new topic, and you'll likely have plenty of supporters quickly providing a solution.
2. Ease of Use
It is said that of all the CMS platforms available, WordPress is the easiest to use, requiring no knowledge of website programming whatsoever. Drag-and-drop template builders claim the same thing but are limited in their options for customization and further integration with other platforms, themes, and plugins. An enterprise company website can be easily revised and expanded as needed.
And as mentioned above, if you are having trouble figuring out how to change a certain part of the site or how to apply a plugin, or something even more difficult, the support community is always available to help—it is likely that answers to any of the questions you might ever have are already provided in the forums and tutorials.
3. Advanced Security Features
While no CMS platform can be said to be 100-percent completely secure. WordPress takes security very seriously and is continually updating its core code to ensure it is up to date as possible against the latest threats from hackers, viruses, and malware. Additionally, a wide range of security tools and plugins is available to lend further security functions to your website, reducing the risks of sensitive data falling into the wrong hands or hackers wreaking havoc on your website.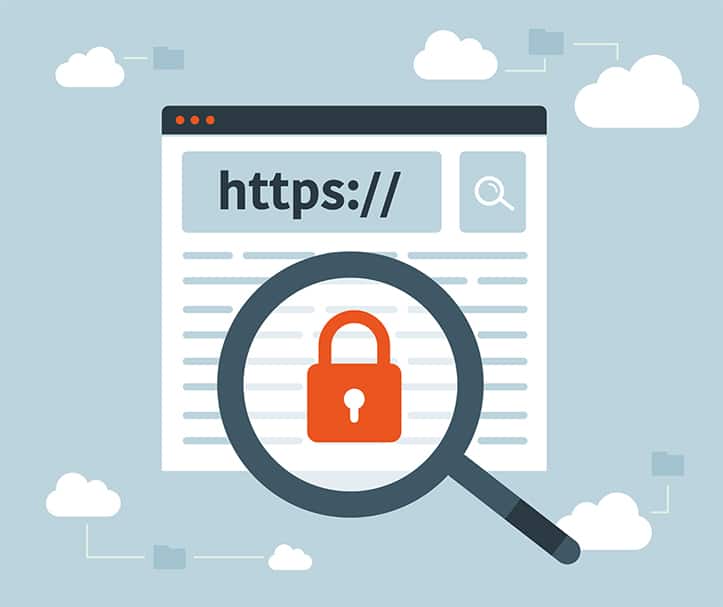 4. WordPress Is Open Source and Free
What's better than free? Why, open source, of course! Updates, upgrades, and most of the themes and plugins available for WordPress are completely free, enabling you to quickly and easily build a large-scale website for little-to-no cost. And because development costs are kept low, you can always find new and improved features and plugins to continually enhance your site and create more rewarding user experiences.
5. Easy Administration Capabilities
Because the WordPress is so easy to use, administrators can make changes or add new content with ease, ensuring that there is no downtime and new content can potentially be available to millions within seconds of posting it. Additional plugins and tools allow for even more advanced administrative capabilities, and an administrative dashboard lets you quickly navigate to the resources you need or the changes you seek to make.
User permissions can also be set, giving different people roles and capabilities such as site updates, content additions, and full site administration.
6. Scalability
Especially important for an enterprise company website, the scalability of a WordPress website simply can't be beaten. The CMS is well equipped to handle major amounts of website traffic, and when your website needs to grow, you'll find all it takes is a few clicks of the mouse and some quick additions of content. The website keeps working smoothly and efficiently so long as it is properly maintained.
Additionally, WordPress can be easily integrated with other major companies, such as Google Analytics, Constant Contact, MailChimp, and many more.
Now, it's pretty easy to see why so many of the world's biggest brands have chosen to utilize WordPress as their CMS platform of choice for their enterprise websites. It just makes perfect sense, and as WordPress has had years to develop into the CMS powerhouse it is today, it seems unlikely that it will be dethroned anytime soon.
Join Our Email List
Sign up to receive our newsletter