Why WordPress Agency Partners Make Us Stronger
Quick Summary:
At the end of the day, WordPress agency partners don't have to compete for every single potential client.
Sometimes one agency isn't enough. Some businesses choose to use multiple WordPress agency partners simultaneously to solve problems that are more complex or add skills their current team doesn't contain. Then it feels like they have one mega-agency––sort of like the Power Rangers coming together to create Megazord.
3 Media Web has been building websites for a long time, but we often call in the help of other agencies or work as an agency partner to add services for their clients.
Find out why we work with "our competitors" to help medium or enterprise businesses and why a cooperative attitude is the smarter move.
Find the right team based on your needs:
Need to find a team that can support both digital marketing and web development at once? 3 Media Web is here to help support your business online. Reach out today. 
Bigger Teams Can Solve More Complex Problems
We're proud to work with many agencies to extend their web design, development, support, and digital marketing team. Some problems are too complex to be solved by one team. Adding more sharp minds to the team means that even the most complex development problems can be solved on budget and time.
Those larger teams also mean clients get access to expanded services, often without adding more cost. 3 Media Web helps other agencies expand their services to offer high-end web solutions to their current clients without the added cost of growing their team. We act as a value-added partner to provide full-scale web design and development services and supplement marketing and support needs for agencies and their clients—no need to hire a team of web professionals.
Offer your clients web solutions with a proven partner you can trust!
More Resources for Ground-Up Brand Redesigns
Brand building and brand design can be tricky. You don't always want a lot of cooks in the kitchen––sometimes designers and creatives like to be like the silver Power Ranger and do their own thing. Still, when many creatives come together to work on a single project, those brainstorming sessions can produce amazing results.
Adding additional agency partners means one section of the team can focus on the story behind the brand or creative aspects of the campaign. In contrast, the rest of the team focuses on technical development changes to support the new campaign. When you partner with experts, you finish projects the right way — on time, on budget, and based on years of experience.
Add Knowledge to an Existing Partner Relationship
You know marketing and design. You may also have an existing relationship with a WordPress agency partner.  You can still reach out to other agencies when you need a little extra help in one focus area of website development or design. Think of it as filling in the gaps of your client's needs.
You can count on 3 Media Web as a trusted website development, design, SEO, and web support partner. We're longtime pros at marketing: SEO, paid advertising, lead generation, content marketing, and social media marketing. We work with agencies to grow their clients online.
Check Your Agency Competition at the Door
We strive not to be everything to everyone. We choose to focus on our core services and strengths. As a result, we sometimes rely on our network of agency partners to provide value and services to our clients that aren't quite in our wheelhouse.
Other WordPress agencies may think of us as "competition," but we see most as potential partners. The way we figure it, more businesses on WordPress help the entire ecosystem to become stronger. More support for businesses within our niche makes the industry stronger, so in turn, it makes our business more secure. Plus, supporting other agencies shows that we're easy to work with and can support existing teams with ease.
Stronger Relationships Create Stronger Businesses
WordPress agency partners don't have to compete for every single potential client at the end of the day. One agency isn't going to be the right fit for every client. That's a good thing. That means they're a better choice for those clients who are a good fit because their skills match up with business needs much better.
When businesses combine multiple WordPress agency partners into one Megazord agency, more complex problems can be solved faster, within a reasonable budget. Add more skills to your team by working with other agencies to better help your clients. That cooperation will be rewarded with stronger relationships and stronger businesses.
Looking for a new WordPress agency partner? Reach out to 3 Media Web today.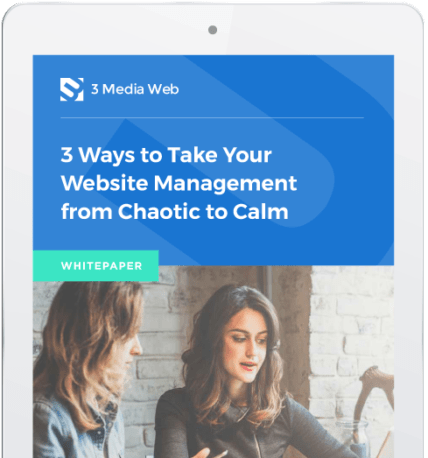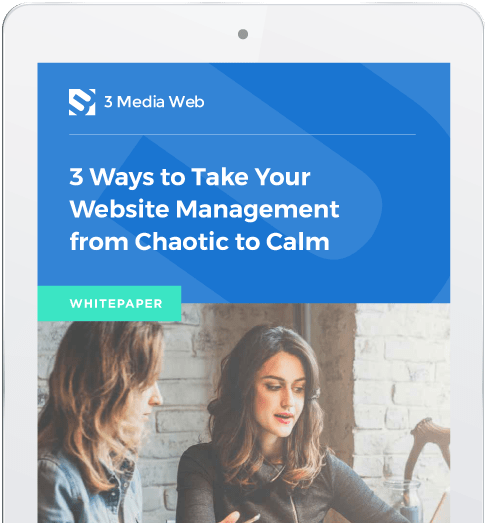 The Right Agency Partner for Your Business
The right agency partner can help you take your business to the next level. The award-winning team here at 3 Media Web might be the perfect fit. Reach out to our team today to get started.