How We Turned Analytical Lab Group's Website Goals Into Reality
Quick Summary:
Over the long term, these UX/UI changes are expected to bring ALG increased search engine visibility and keep visitors on the site for longer durations.
The Analytical Lab Group (ALG) is a specialty contract lab space comprised of FDA and EPA-focused laboratories across the United States. They had specific website goals that required the help of 3 Media Web, and our 20 years of experience growing websites online.
Their Challenge: In Need of a Modernized Design & Updated Messaging
We had worked on a project for Analytical Lab Group in the past, so when it became time to update the messaging and design of their existing site, they reached out to the 3 Media Web team to see how we could help.
This time around, Analytical needed help to restructure their web content. The goal with this portion of the project was to realign the messaging of the content to focus more on the solutions ALG offers rather than the services they provide.
Additionally, ALG provided us with a new design for their Homepage and Solutions pages that they wanted us to implement to give their site a modernized look and feel.
The timing of the project also happened to align with their acquisition by Element Materials Technology.
Our Solution: Brings The Client's Website Goals To Life
This short and sweet project—3 months from start to finish—with ALG was based on collaboration. The client identified and planned out the solution and website goals, whereas 3 Media Web executed the details.
At the start of the project, the Analytical Lab Group was able to provide us with the following details:
new page template design
enhanced web content
and a revised site map
From there, 3 Media Web went to work, turning the client's goals into reality. We developed the new pages based on the designs ALG provided, updated the page content according to their liking, and restructured the sitemap based on their revisions.
During Quality Assurance (QA), we called on our expertise to tweak parts of the design to address some issues with scalability we encountered with the original design files.
"What 3 Media Web brings to the table in terms of web development and content management made implementing a solution to the problem as smooth as possible."

–Mike St. Jean, 3 Media Web Project Manager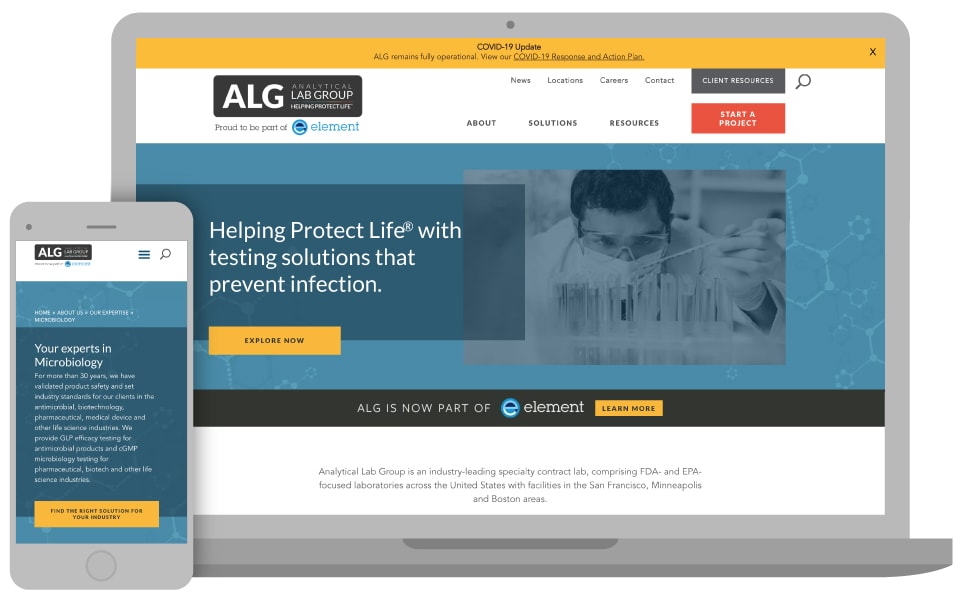 The Results: Modern Design, Faster Performance, & Targeted Messaging
An immediate effect of the work we put into this project was a modernized homepage and increased site speed. 
Over the long term, these UX/UI changes are expected to bring ALG increased search engine visibility and keep visitors on the site for longer durations. 
Furthermore, the enhanced call-to-action (CTA) added throughout the website will increase downloads of content upgrades such as whitepapers. As a result, it's expected the client will start acquiring additional leads.
3 Media Web Is Here To Help
3 Media Web has the expertise and experience to get the job done, from large corporate websites to brick-and-mortar small businesses. If you have website goals, we're here to help you make them a reality. 
Contact us today for a consultation on how our award-winning team of web designers, web developers, and digital marketers can work with you to turn your website into your company's best-performing salesman.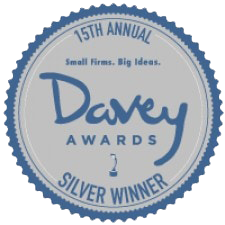 Join Our Email List
Sign up to receive our newsletter