How 3MW Helped LuminUltra Redesign an Outdated Website & Rank Higher in SERPs
Quick Summary:
The improved navigation and layout are proving to deliver customer satisfaction as well.
The Client: LuminUltra Technologies Ltd.
3 Media Web client, LuminUltra Technologies Ltd., is a biological diagnostic testing company that has been operating since 1995. They had an outdated website that needed a refresh when they came to 3 Media Web. 
With headquarters in Canada as well as operations in six different countries, LuminUltra serves customers in more than 80 nations worldwide, ranging from small municipalities to Fortune 500 companies.
The Challenge: Bring A Bloated, Outdated Website Up To Brand Standards Amidst A Pandemic
Initially, our work with LuminUltra was to modernize an outdated website that had been failing to meet their business goals. Halfway through the project, however, the COVID-19 crisis hit and LuminUltra entered two new markets at warp speed, essentially doubling the scope of the project overnight.
There was simply no way their previous outdated website would have been able to handle this, making it even more imperative that we implement the improvements quickly and efficiently.
Beyond building a site that could keep up with LuminUltra's sudden increase in business, our main priorities for the project were numerous. 
We needed to apply our current development process without breaking any of the old pages that were made using an older process. 
There was also a need to change the page structure on some pages and tighten up sitemap by eliminating unused pages and content.
To accommodate budget constraints, only specific pages would undergo dramatic style updates. However, there were also specific items that our client identified which needed to be updated on several of the pages not undergoing a full redesign.
Additionally, we needed to design new global styles to apply to all the site's existing pages. 
In a nutshell, we were facing the following challenges:
Search engine optimization
Refresh, update, and add new images and written content
Redesign page structure and sitemap 
Apply new global styles to all pages
Accommodate a rapidly growing company with a more scalable website
Again, the above problems were magnified with the dramatic shift in business resulting from the COVID-19 pandemic. The lightning speed of changes to their business as a result of the pandemic meant their requirements were changing just about weekly for the middle six weeks of the project.
The Solution: Adopt A Modularized Workflow & Deliver A World Class Website To Our Client On Time
To complete the project without becoming derailed by frequent requirement changes, our team adopted a more modularised delivery of the design, content, and development. As one item was finalized, it was sent off to the next step of the process, allowing us to stay on track despite pandemic conditions.
We worked closely with LuminUltra throughout the entire process, at times delivering daily updates back and forth. This level of communication goes a long way in creating perfect websites that go above and beyond the client's requirements.
Making Technical Content Easier To Understand
We learned as much as possible about LuminUltra as a company during the discovery phase. Although steep at times, our team tackled the learning curve of LuminUltra's highly scientific business so we could simplify their messaging in a way more people would understand.
We put a lot of focus on updating the outdated website content, including updating the imagery, as part of our strategy to increase LuminUltra's search engine rankings.
A considerable portion of this was updating the website copy and messaging which was mostly written by scientists and technical employees. 
Although the previous content was rooted in science and rich in value, it mostly catered to highly-technical visitors, doing little to help non-technical buyers understand what they were reading.
On top of that, after years of LuminUltra adding content to their site, it had become bloated. In addition to redesigning the sitemap (more on that below), we corrected this problem by consolidating pages and making page content more focused on targeting specific keywords and phrases.
Part of the new SEO and keyword strategy we developed for LuminUltra included creating new content related to the target keywords and phrases. 
LuminUltra made every effort possible to aid in the timely completion of the project. They were incredibly responsive in getting us what we needed, within the timelines we needed them. 
"We had a close relationship with the client with sometimes daily updates from them or us. They were super responsive to getting us what we needed in the timelines we needed so that we could meet their deadlines."

– Jess Hennessey, 3 Media Web Vice President of Growth & Strategy
An Improved Content Workflow For The Future
Because some issues with the outdated website were caused by an overabundance of highly technical content, another solution we provided LuminUltra were blueprints to a repeatable content structure they could use moving forward.
The content structure we developed for them makes content creation a more simplified process for technical users by providing them with a template that doesn't make them feel excessively constrained. 
A User-Friendly Sitemap
Another big priority was to clean up the sitemap and eliminate some of the content and unnecessary pages that were bloating the site.
Of course, removing old pages can potentially hinder SEO effectiveness when done without the proper precautions. Luckily, our experienced design and development team eliminated any possibilities for problems by skillfully creating redirects for any old page URL that had been eliminated.
Among other benefits, the changes we made to the sitemap make the site's pages easier to get indexed by search engines and works to increase LuminUltra's visibility on search engine results pages (SERPS).
Main Page & Global Style Updates
For the design portion of the project, we applied a completely fresh redesign for the main pages of the site. 
Due to budget constraints, some pages such as the resource center and blog were not completely redesigned. 
However, we did design, develop, and implement new global styles to all of the site's pages. We were also able to update certain elements on these pages to satisfy the needs of our client and give the site a cohesive, modern look and feel.
We designed the new styles with the client in mind so that it perfectly meshes with LuminUltra's current branding. Plus, the style updates combined with the improvements we made to the sitemap, enhance the user experience by making the site's navigation easier to use.
On the backend, we combined the old page templates into one, meaning LuminUltra was able to use their old setup to make updates the site if they so desire. This effectively limits the learning curve of working with new templates and systems, allowing LuminUltra to explore and learn the new templates at their own pace.
The Results: Climbing The SEO Ranks
Thanks to the work 3 Media Web's designer, Ryan Kohler, and Project Managers, Jenny Dubinsky and Kelsey Whytock, put into this project, LuminUltra is already seeing positive results. 
The combination of a newly organized admin interface and content structure template makes it easier for LuminUltra to create new pages and update old ones. Not to mention the flexible page layouts make self-managing their site much easier for LuminUltra. 
Additionally, the improved navigation and layout are proving to deliver customer satisfaction as well. Just a month after launch, the new LuminUltra site is already seeing the benefits of our work.
For example:
Search impressions increased by 12%
The average position for all keywords improved from 13 to 9
17% increase in the number of ranking keywords
The number of pages indexed has increased by 70%
And, we're excited to watch the metrics increase as the LuminUltra site continues to climb in page ranking, earning even more traffic over time.
Is Your Outdated Website Helping You Meet All Your Business Goals?
If your company's outdated website isn't performing as well as it could be, it could be time for a website refresh. Contact 3 Media Web to explore the ways we can transform your company website into your companies best salesman.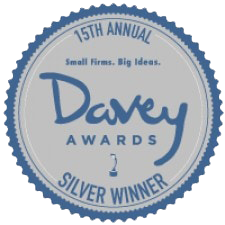 Join Our Email List
Sign up to receive our newsletter