Iotics is a digital twin technology and ecosystem enablement company that came to 3 Media Web to tap into our expertise in web development.

In the midst of a company rebranding, Iotics needed a website that would simplify the incredibly complex industry of digital twin technology.  Unhappy with the previous iterations of their website, Iotics wanted to start from scratch with a new design.

Their new website needed to convey uniformity and feature an exceptional user experience. Additionally, the new site needed to feature Salesforce integration to optimize sales and leads.

And, this all needed to happen on an accelerated timeframe. We had just three weeks to pin down the design.

Starting from scratch, 3 Media Web was able to produce a new website for Iotics that captured the core mission of Iotics and present their business in a uniform way. With an updated logo and color scheme, the new Iotics website conveys their professionalism in a simple and appealing way.

With Salesforce integration, Iotics is also set to benefit from increased form submissions. The combination of that along with the improved overall user experience of the Iotics website will translate to more leads and sales for the tech company.

What to do when you need a website redesign on an express timeline? You follow Iotic's lead and contact us at 3 Media Web. Our experts helped Iotics, a digital twin technology and digital ecosystem enablement company, overhaul their website while working on tight deadlines.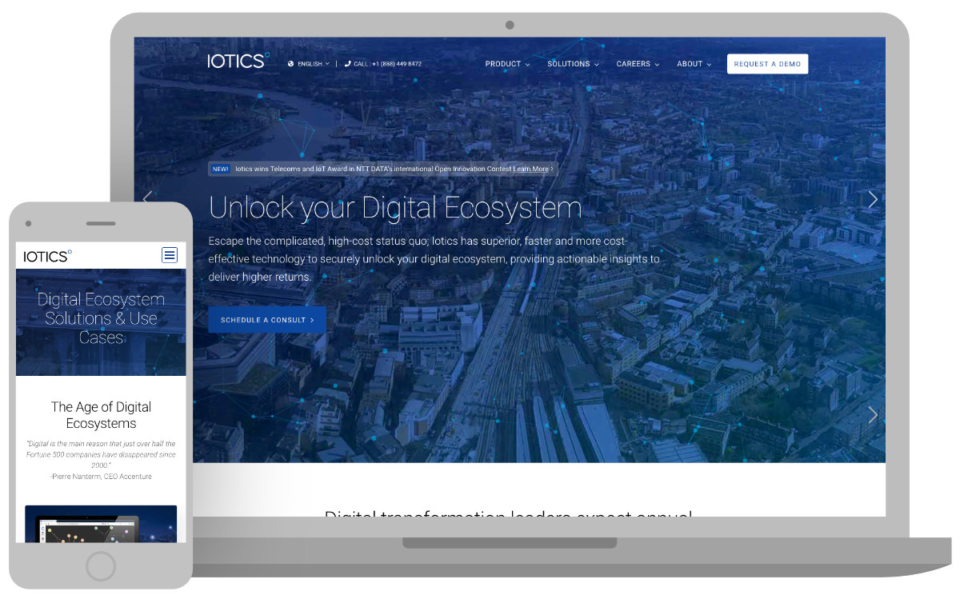 Industries
Services
Project Manager