Brand Honesty Increases Leads, Boosts Sales, & Fosters Brand Advocacy
Quick Summary:
As web designers, developers, and all-around digital marketing professionals, we at 3 Media Web are proponents of brand honesty and make it a point to deliver transparency on our own website as well as those of our clients.
Brand honesty is on the rise and, in the spirit of being honest, it's one of the more refreshing trends in marketing that have come along. 
Sometimes referred to as brand transparency, brand honesty blends the lines of strategy and policy.
When done correctly, the practice of brand honesty has proven to be a winning strategy that increases leads, boosts sales, and turns consumers into brand advocates. 
Quite the trifecta.
What's even better is how simple it is to put brand transparency into effect. In fact, by the time you reach the end of this article, you'll have a solid foundation to build a strategic brand honesty policy for your company and learn how to implement it on your website.
Not sure how to incorporate brand honesty into your website? The web design team at 3 Media Web is here to help. 
What is Brand Honesty?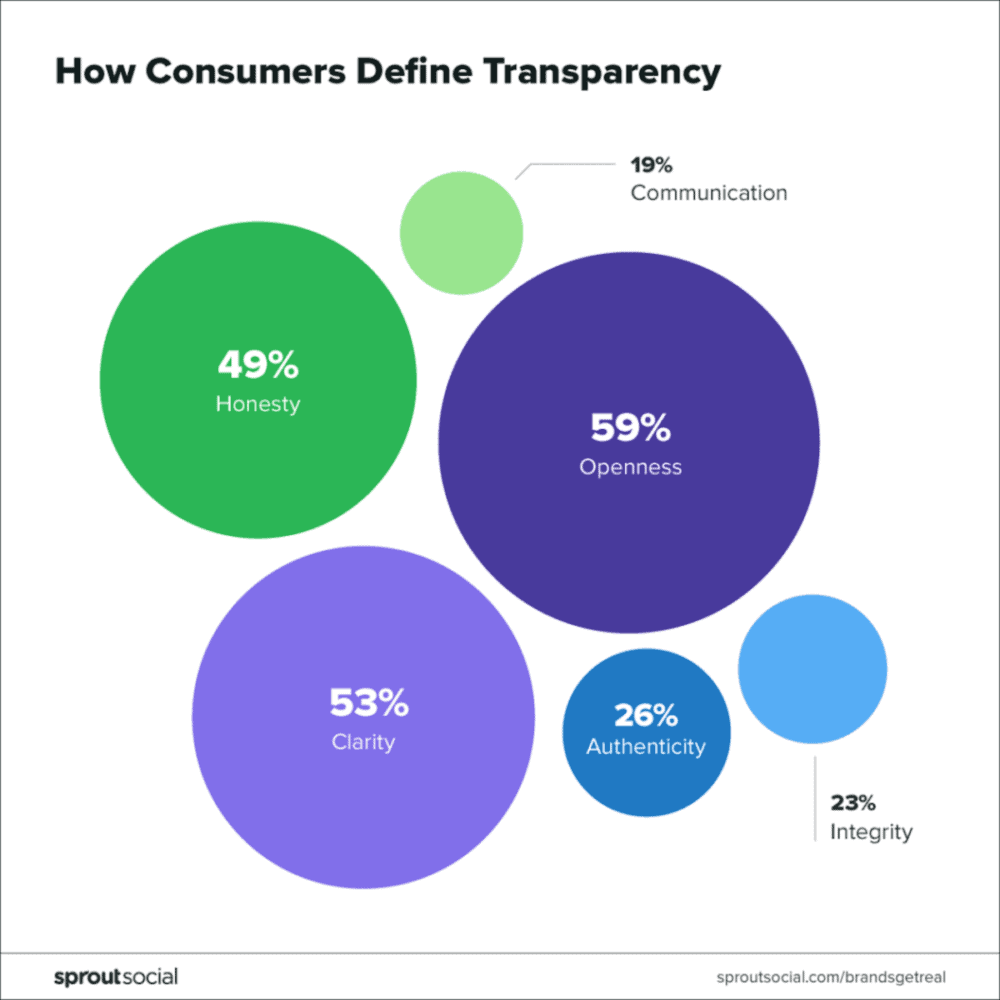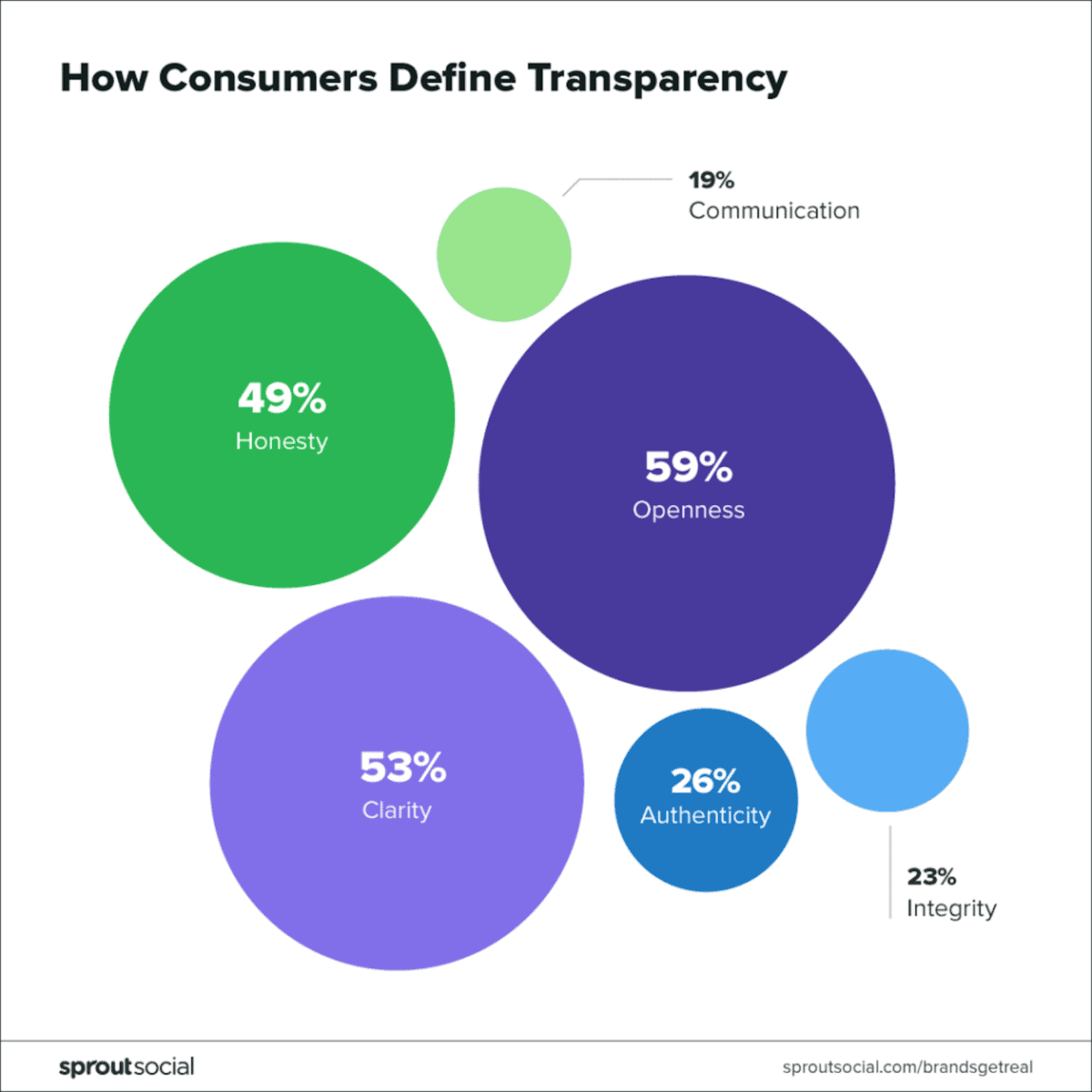 Brand honesty could be explained as the process behind being deemed a trustworthy brand in the eyes of consumers. 
This is typically accomplished when brands operate on a system of transparency regarding everything from their internal operations, brand values, pricing, how and where their products are made, etc.
Yes, that includes the good and the not-so-good stuff.
When done on a wide scale across all of a brand's content—like their website and social media—customers interpret brand honesty as the brand caring about them personally.
This, in turn, establishes trust and creates a more loyal customer.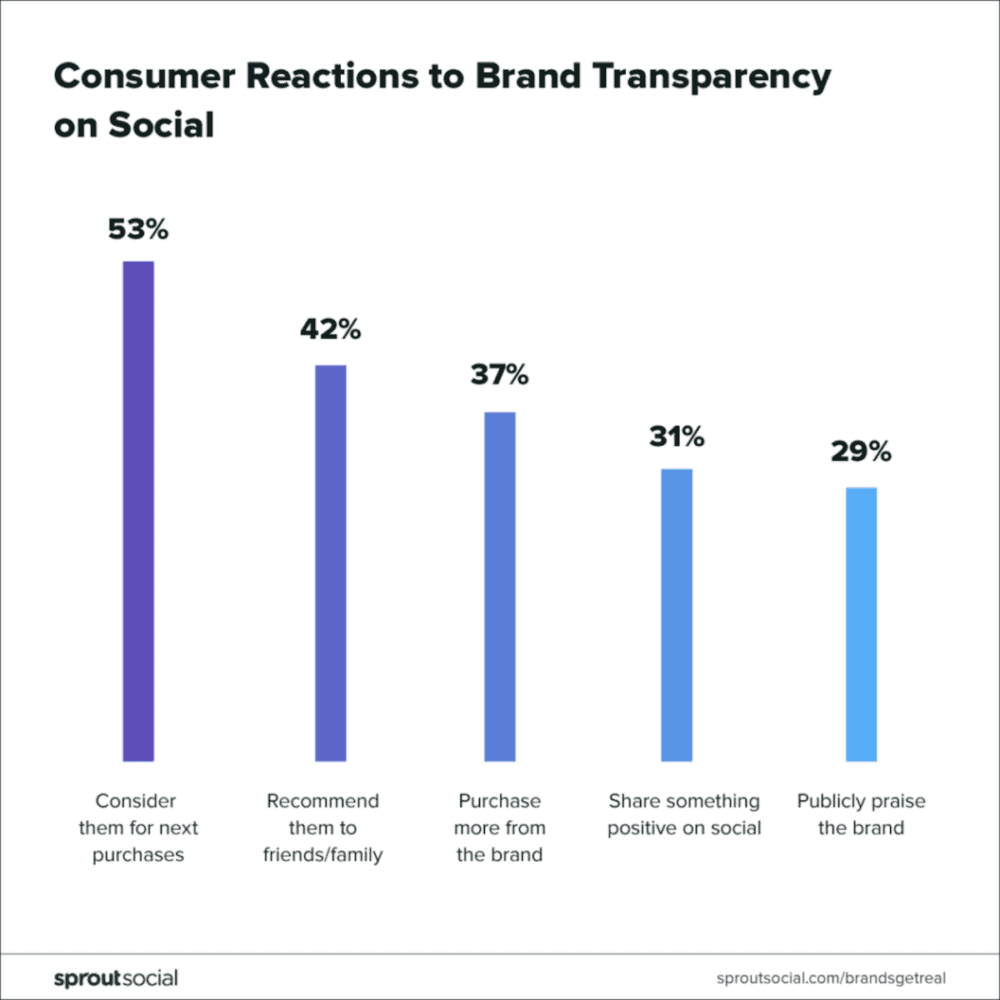 In other words, brand honesty is based on building an emotional relationship with customers.
That may sound scary, but these statistics will convince you otherwise…
The Numbers Don't Lie.
In 2016, Label Insight conducted a study polling 1,522 consumers regarding how they "shop and what they expect from brands in terms of product information."
The statistics uncovered in the study were incredibly revealing. 
The study found that:
94% of people are more likely to remain loyal to brands practicing complete transparency
If that wasn't enough to convince you how powerful brand honesty is, the study also determined that:
Three in four customers stated they'd willingly pay more money for products if the company producing those products adhered to strict brand transparency measures
In the Sprout Social study mentioned above, it was found that:
89% of people will give honest brands a second chance despite having a bad experience
Additionally, 85% will stick with a transparent brand even through a crisis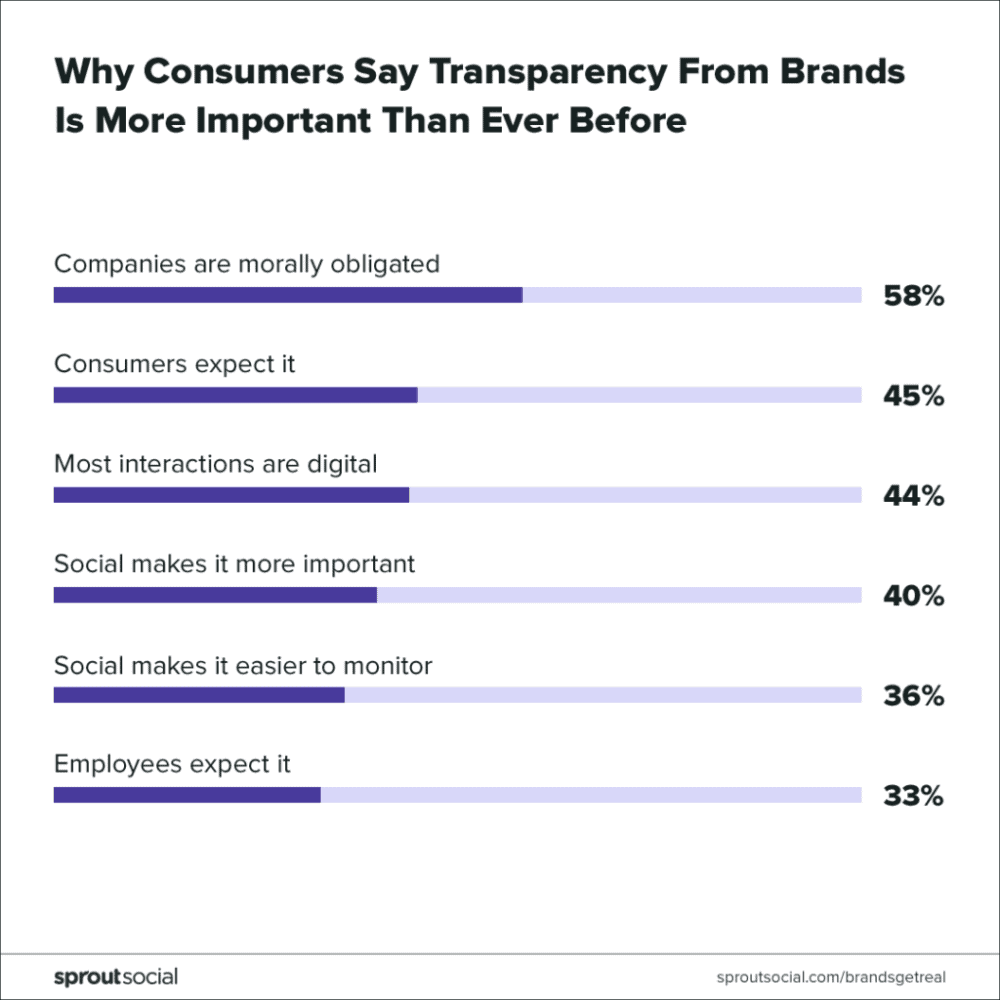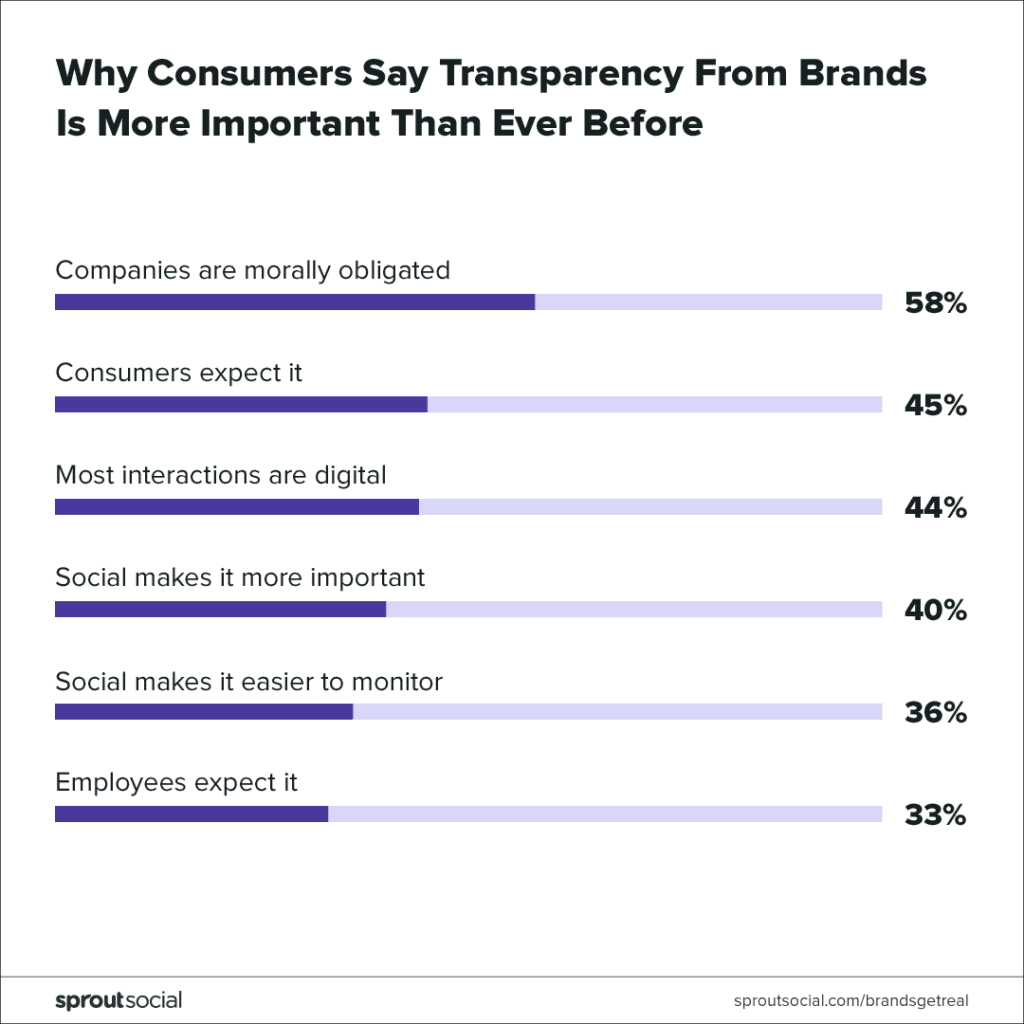 With numbers like that, it's hard to argue against brand honesty.
Examples Of Brand Honesty In Action
Although a bit conceptual by definition, even if you're new to the term brand honesty, chances are you've encountered it in your day-to-day life already. 
An obvious example of brand honesty in action is Southwest Airlines' "Transfarency" campaign, complete with its own dedicated Transfarency.com website.
The campaign's headline, "Low fares. Nothing to hide. That's Transfarency", brought the brand's stance on being honest and open to the center of the conversation.
Another example comes from the slideshow below that was created by the content marketing firm, Velocity.
While searching for a restaurant to host a team gathering, they sent out emails that outlined their needs to many restaurants.
Though not all of the restaurants replied, one in particular really stood out of those that did.
What catapulted that one restaurant to the top of Velocity's list was their honesty about all of their shortcomings.
For example, Velocity wanted a separate dining room for their meeting. The restaurant replied that they didn't have a separate room but offered an alternative solution by putting up a temporary privacy wall to section off a space for the event.
That wasn't exactly what Velocity was looking for in terms of the ideal event space. Still, the restaurant's transparency easily overpowered any other shortcomings because it showed that the restaurant truly cared about making things right to the best of its ability.
You can read the entire story here:
Incorporating Brand Honesty Into Website Design
As web designers, developers, and all-around digital marketing professionals, we at 3 Media Web are proponents of brand honesty and make it a point to deliver transparency on our own website as well as those of our clients.
One of the primary duties of a website is to attract prospective clients and customers to your business and convert them to paying customers. 
Of course, how you choose to incorporate brand honesty into your overall marketing strategy is up to you, but let's look at some of the ways transparency can be incorporated into your website design.
Solution First Messaging 
The goal is to provide the easiest, fastest, and clearest path to a solution for your visitor's pain point.
Think about it this way:
When a person performs a Google search, they are often looking for a solution to a problem they are having. They want to find the answers they are looking for, and they want to be able to find them quickly.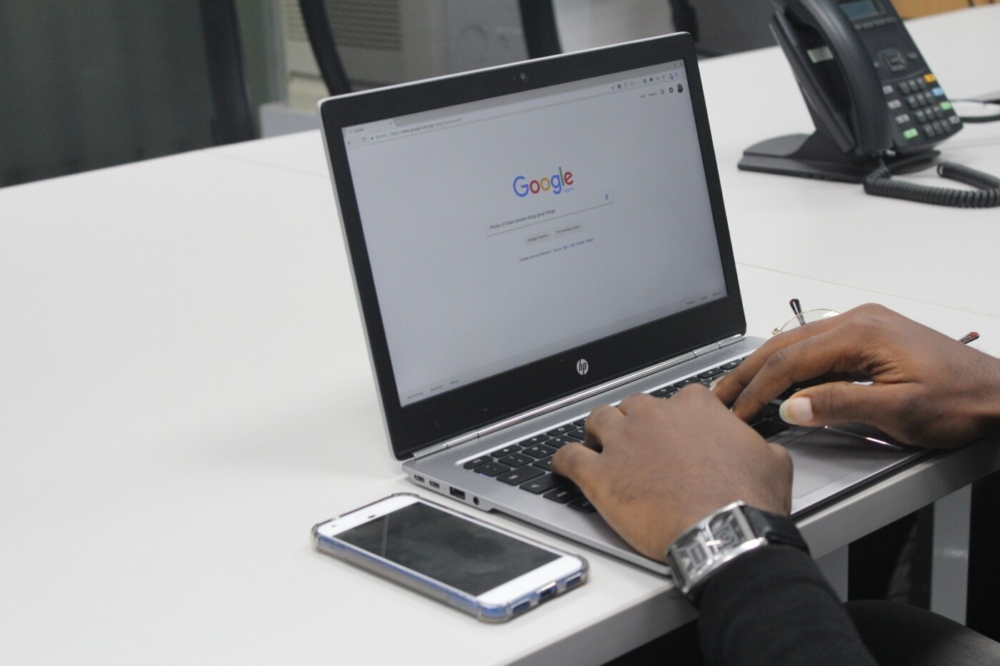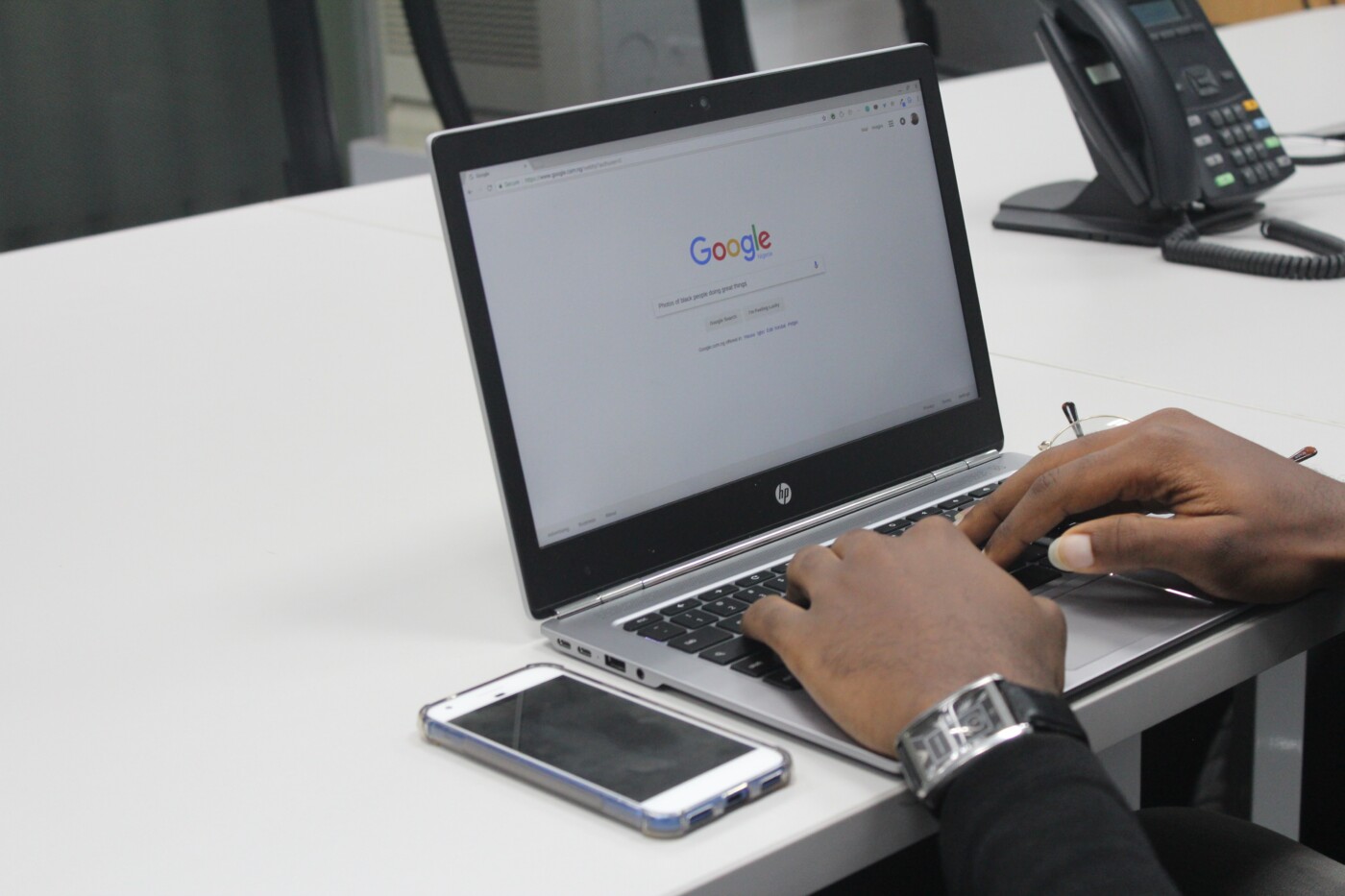 Now, combine that with the fact that 53-percent of consumers say clarity is a major component of brand transparency, and it becomes clear just how important it is to provide clear solutions for your customer.
One way this is done is by displaying your solution to their challenge front and center on your site. 
Let's look at the Union Installations homepage for an example.
We recently performed a website redesign for the office furniture installation company to address several pain points with their old website.
One of those pain points was making it easy for customers to get a quote as quickly and easily as possible. Union Installations was aware that many visitors to their website wanted to get a quick quote.
To solve this, we added a prominent Quick Quote button at the top of every page on the site and the footer and in the drop-down navigation menu. We also developed and added a custom pop-up quick quote tool.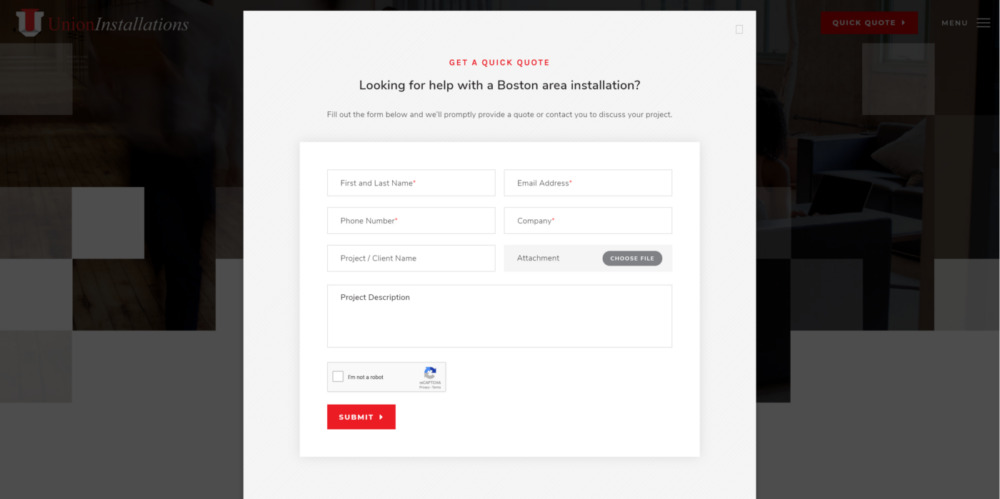 By placing the Quick Quote tool in an easy-to-find place, visitors to the site never had to click around to hunt down the info they wanted. 
It was obvious how to get a quote and, as a result, instilled a sense of trust in Union Installations, painting them as a service provider who's in tune with their customer's needs and are willing to go the extra mile to satisfy them.
Display Client Reviews On Your Website
Providing client reviews on your website is an easy way to bring brand honesty to your website.  As tempting as it may be to cherry-pick the best reviews, remember, the goal here is openness and transparency.
That means posting the good, the bad, and even the ugly.
Deceptive filtering of reviews does not translate into brand honesty. 
If your company is in e-commerce, product reviews are the most direct and familiar way to incorporate openness on your website. Consider Amazon, for example, which includes customer reviews on every product page they offer. 
You will have all levels of reviews there, including those that may not paint the product in the best light. That is brand transparency in action.
For businesses that provide services, displaying reviews on your site can be done in several ways, for example, through client testimonials scattered throughout your webpages or as direct client quotes in case studies. We also like adding client quotes in launch announcements upon completion of our projects. 
Please take a look at this launch announcement we did for Coin Rarities Online, for example. You'll see a direct quote from the client right away.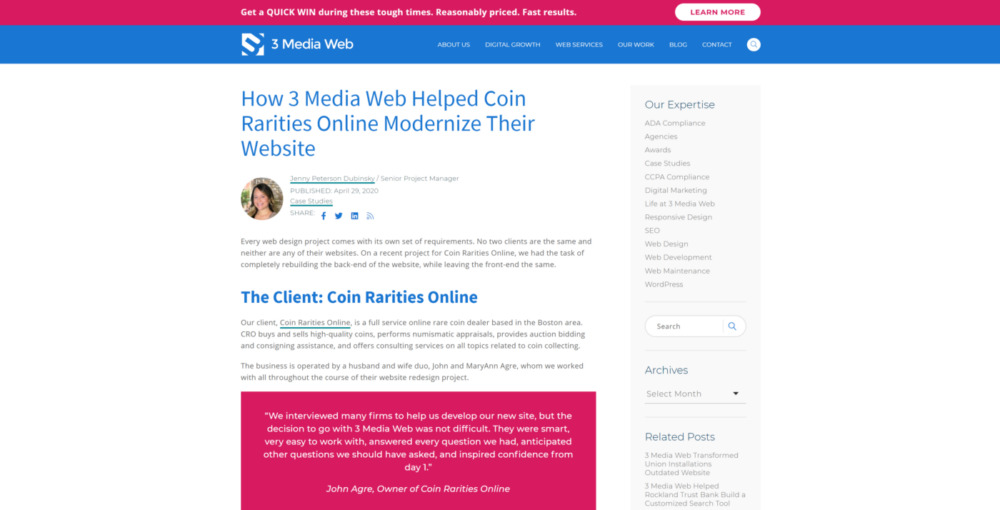 Product and service-based companies should also consider adding business reviews they've collected from sites such as Facebook, Google Reviews, or a site like Yelp if relevant to your industry.
We also like sites such as Clutch.co and UpCity, specific to B2B companies.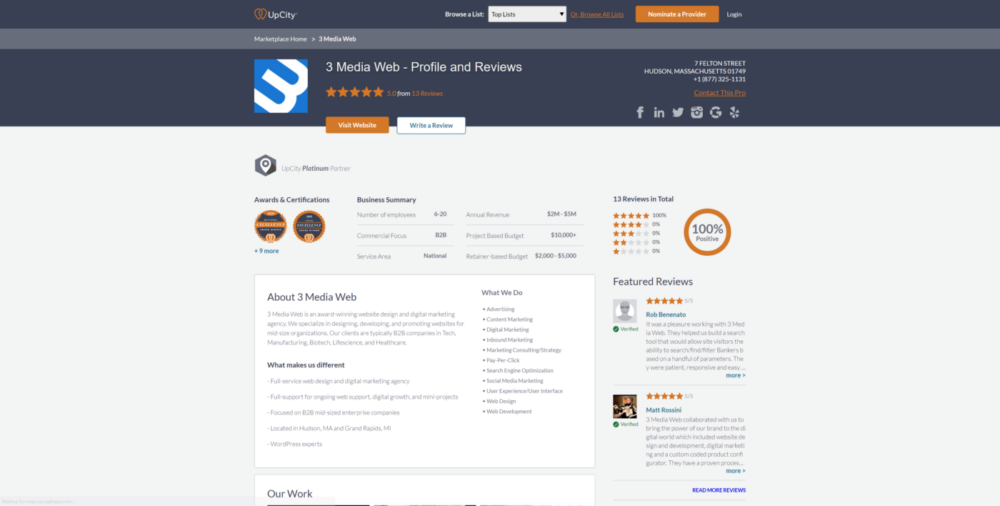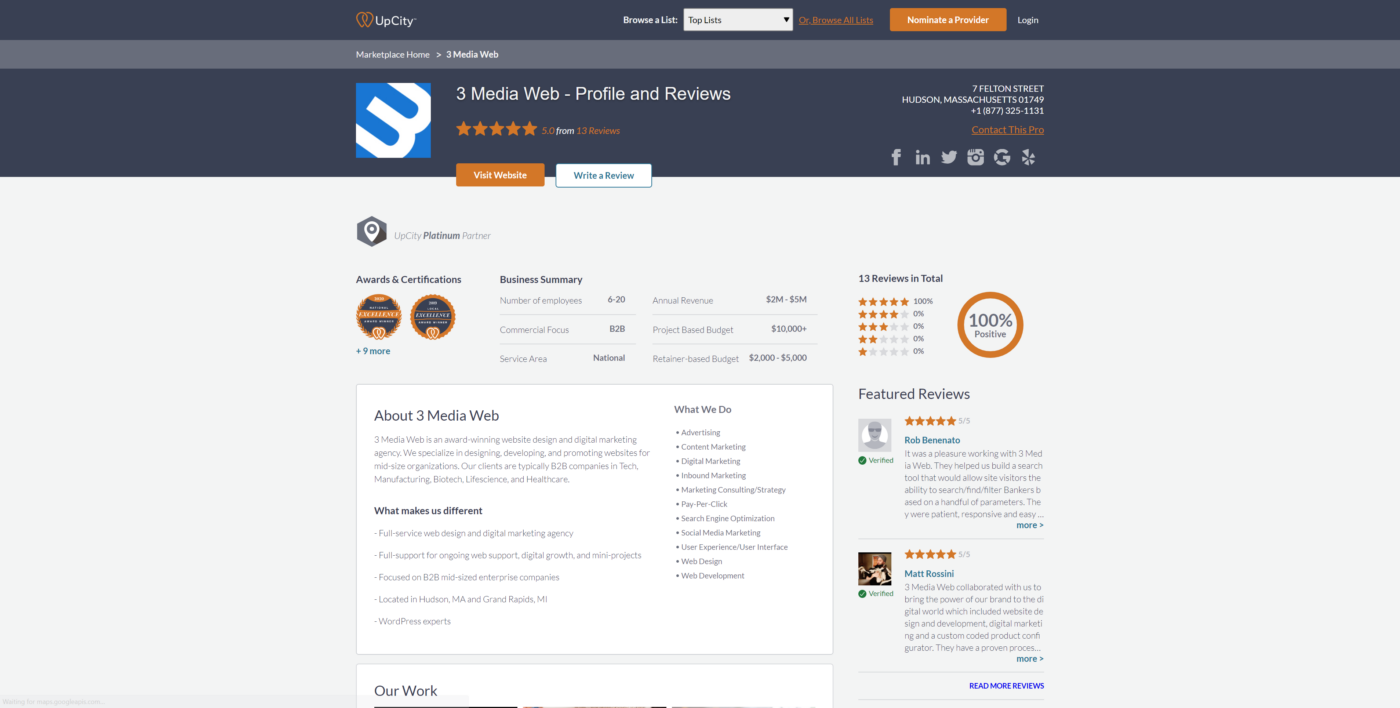 Widgets do quick work of displaying your company reviews from around the web on your own site.
You may also consider working with a web developer to create ways for people to leave reviews directly on your website.
 Practice Integrity When Collecting User Data
Although it's common to collect user data, there is definitely a right and wrong way to go about it. 
Especially when it comes to practicing brand honesty.
We've covered consumer privacy extensively on our blog—it's a topic we take seriously. Legislation like the California Consumer Privacy Act (CCPA) and General Data Protection Regulation (GDPR) aims to keep consumer data safe and used with integrity.
RELATED: What is the California Consumer Privacy Act?
Such legislation is wonderful for consumers because it requires businesses to comply with data collection and storage best practices. It's brand honesty by way of legislation.
For example, the CCPA requires all covered companies to:
Provide consumers an opt-out from companies selling their data
Requires companies to disclose whether or not they will sell consumer data and who they will sell it too
Allow customers to request their personal data be deleted from a companies database
Similarly, the GDPR triggered a trend of adding cookie consent bars to web pages, allowing consumers to quickly choose whether or not they would allow a company to use cookies during their session.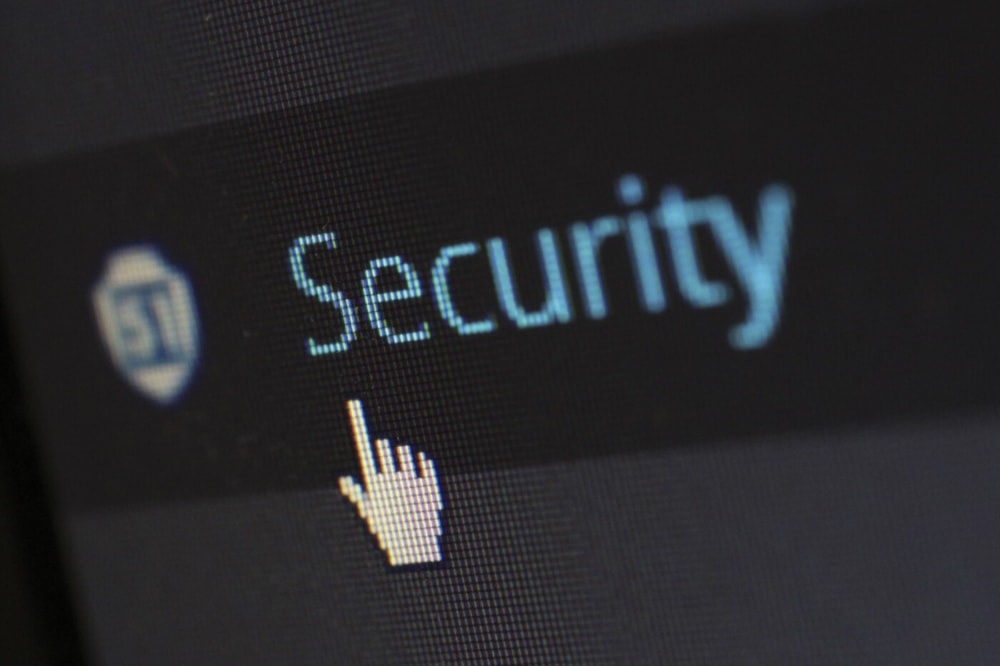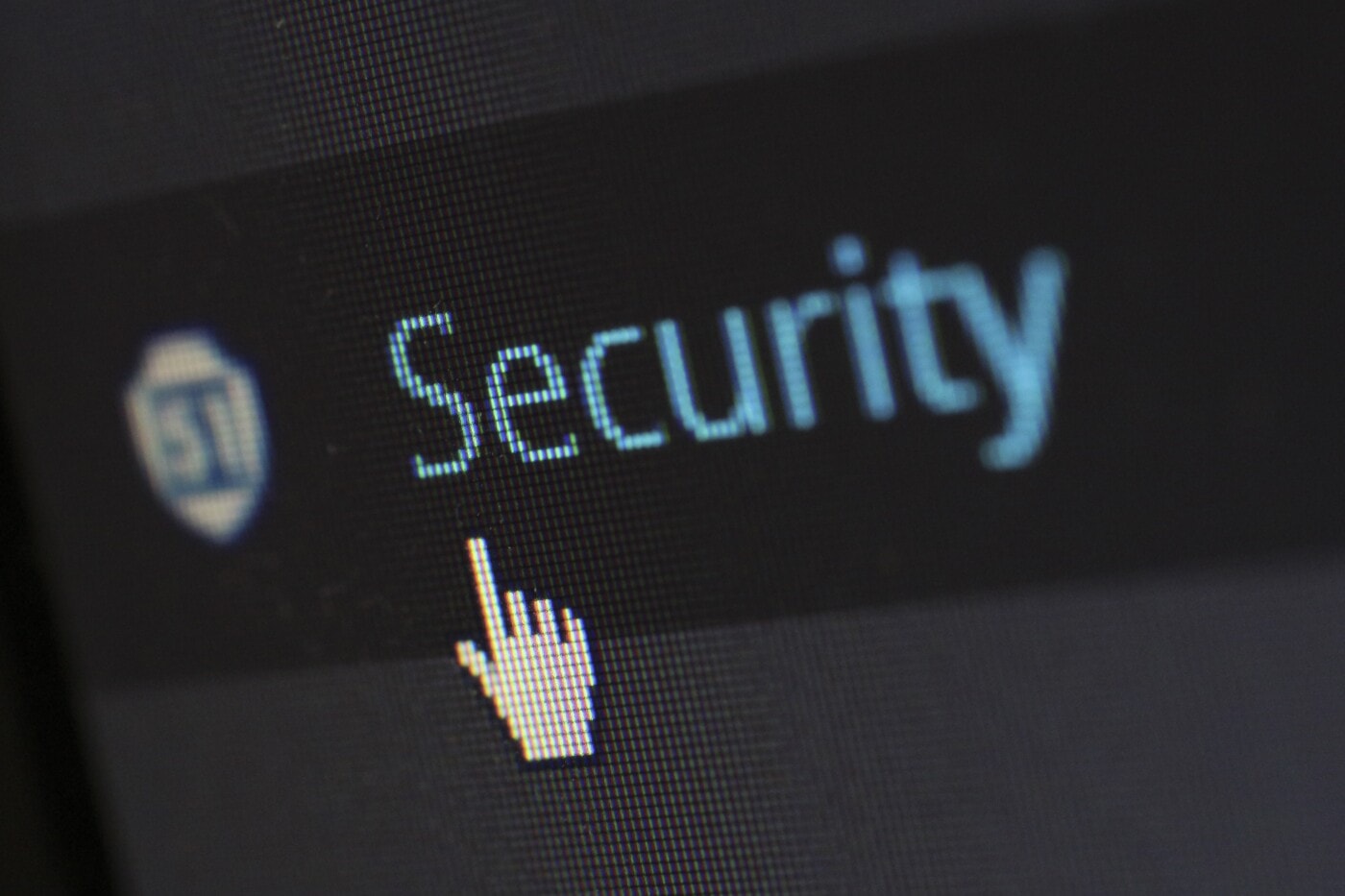 However, consumers eventually acquired a case of banner blindness, resulting in them clicking "allow" on the cookie consent banners without reading it to get it out of the way. 
So, instead of a cookie consent bar, you can practice brand integrity by having your web developer employ "just-in-time" privacy pop-ups that only display when a consumer is about to share personal information with the company. 
For companies not covered by the CCPA, you can appeal to the 23% of consumers who believe integrity is the most crucial aspect of brand transparency by complying with the laws anyways. 
Take it one step further and apply it to all consumers, not just California residents covered by the CCPA.
Practice User Empathy
User empathy and compassionate design should be practiced during all stages of web design and development.
As we explained in our recent article about user empathy and compassionate web design, it's all about taking steps to end someone else's adversity. 
The goal should be to "make human-centered design look elegant while being highly functional for all people."
User empathy is useful to create accessible websites and helps to drive and innovate modern web design standards.
The compassionate design ensures that websites are accessible to anyone, including those who rely on tools such as screen readers to gather information from the internet.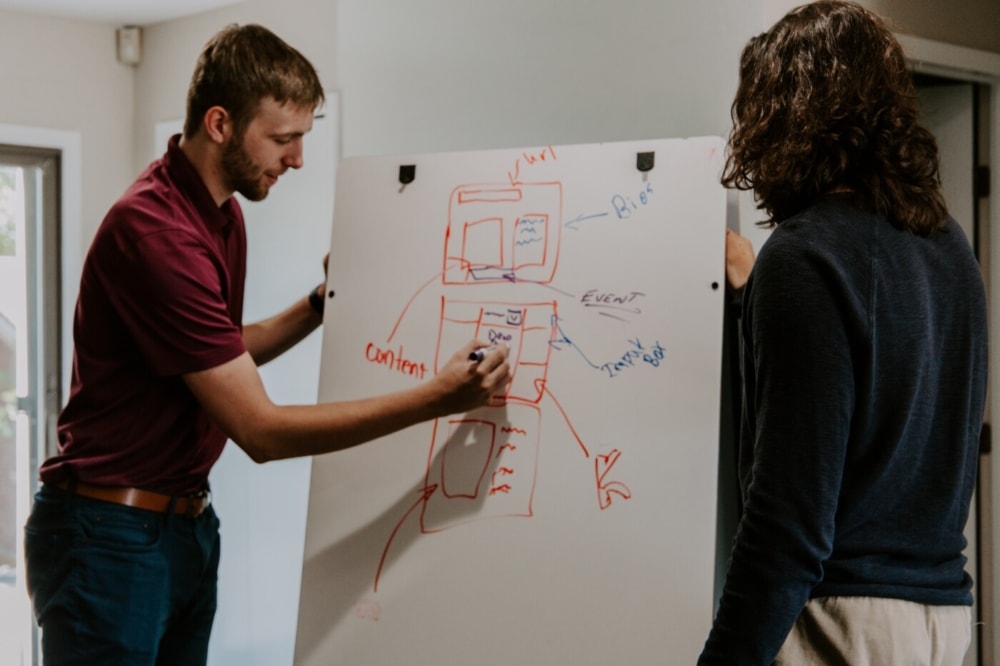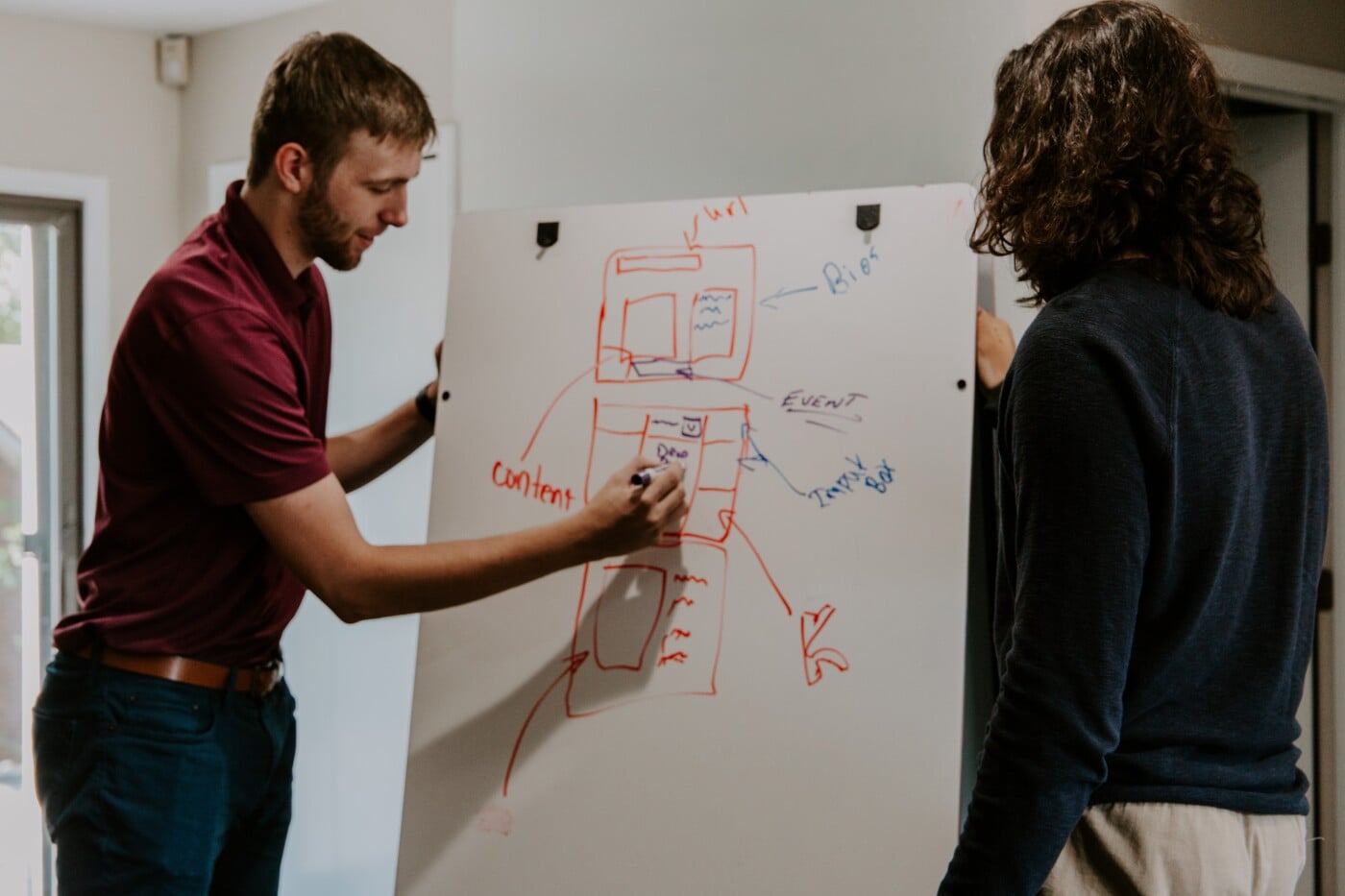 In addition to an accessible website, compassionate design leads to a better user experience all around. 
Obviously, an optimal user experience will help a visitor to your website feel good about sticking around and bolster their trust in your brand. 
The design, flow, and layout of your website need to be intuitive. 
Even the slightest details should be approached from the user's perspective to create a user experience that truly caters to your persona's needs. 
If you can create a space, in this instance, your website, in which visitors feel like their needs and wants are being recognized and considered, their positive outlook will extend to your brand as a whole.
RELATED: User Empathy & Compassionate Designing For Better UX · 3 Media Web
Brand Honesty Wins
After reading the statistics, it's not difficult to realize people want to give money to businesses they deem trustworthy and honest. 
At the end of the day, consumers have an overwhelming amount of options to give their money to. Rather than making them do in-depth research on all of the options presented to them, you can make it an easier choice to choose your business by employing the simple practice of being honest, transparent, and of the people. 
As a small business ourselves, 3 Media Web is a firm believer in brand honesty. 
Yes, we are award-winning experts in web design, web development, and digital marketing.
However…
We are also humans who fundamentally appreciate when brands are honest and upfront about their capabilities, policy, and general doings. 
We base our business on the ethics that drive brand honesty, and we owe an equal measure of our success to that mindset. It should come as no surprise that we educate our clients on the power of brand honesty and incorporate it into our projects naturally. 
Our work speaks for itself. 
Ready to incorporate brand honesty into your company's mission?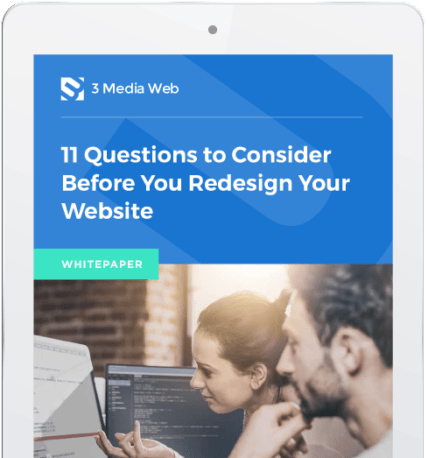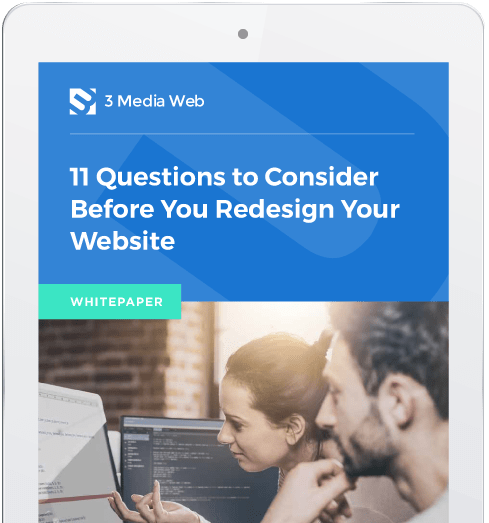 Start Your Honest Web Redesign Today
Need a fresh take on your web design to increase brand honesty for your business? 3 Media Web is here to help you get started.