Google's Page Experience Update is Here: Now What?
Quick Summary:
There's a chance if you haven't worked to prioritize site performance in the past, that you could open up the new Page Experience report in Search Console and see some issues.
Google's Page Experience update has started to roll out. Expected to finish implementation sometime later this summer, towards the end of August (Search Engine Land), the update focuses on the performance of your website –– that is, how fast, readable, and enjoyable it is to the end-user.  This shouldn't come as a major surprise, or disrupt your strategy all that much.
Your end goal should be what Google's end goal has always been, that is, to delight the people searching the web, looking for an answer or solution to their problem.  Your marketing strategy and web development decisions now have to mesh more closely together than ever before. No longer can your teams work separately, closed off in their silos. Teamwork is the only way forward.
Focus Your Web Design on Powerful Experiences
Your marketing and web design teams should start working together to create digital experiences that delight users––that means creating pages that cause users to act because they want to, not because they were tricked. When preparing for the Page Experience update, focus your efforts on web pages that are receiving traffic and converting those visitors into customers, clients, or leads.
You can find those pages that offer a good experience in the new Page Experience Report in Google Search Console. The tool used by search engine optimization marketers everywhere, Search Console can now show you the pages that are high-performing in each of the categories the new Page Experience update is targeting, such as Core Web Vitals, Mobile usability, security issues, annoying ad experiences, and HTTPS URLs.
Coordinate With Your Web Development Teams
There's a chance if you haven't worked to prioritize site performance in the past, that you could open up the new Page Experience report in Search Console and see some issues. Maybe you have a few URLs with a poor experience, or all of the URLs on your website are failing their Core Web Vital scores.
Regardless, it's likely time to coordinate with your web development team. Our team, working on client websites and our own, for example, are currently working to remove non-critical javascript executions until an action is performed, such as the movement of a mouse. We're also choosing to lazy load images so the browser doesn't need to load all of the images at once, as well as making sure the images are served in next-gen formats such as WebP.
If your website is built on WordPress, make sure to remove unused plugins to clean up unnecessary code, as well as removing CSS code that isn't needed on certain screen widths, like mobile.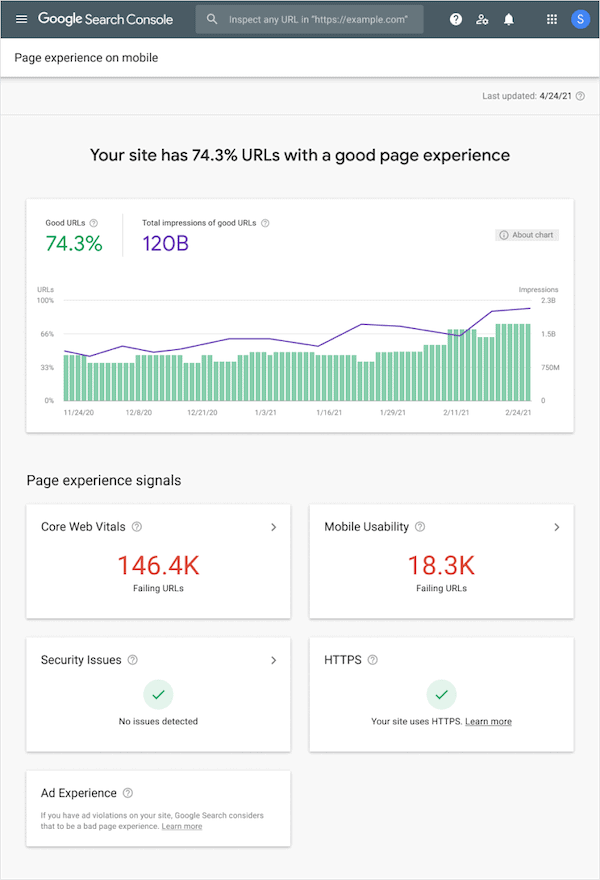 Work With Trusted Hosting & Support Partners
Your choice of hosting and support partner can play a huge role in the performance of your website, therefore, how well your website displays to your end-user. With poor hosting, your site will load slowly no matter the work you do to clean up in your code or marketing.
Some companies decide to host their own website, or to support the technical backend server all on their own––while also trying to run their business. If it works for you, go for it. Others decide they'd rather focus their efforts on the business, while a trusted partner handles the technical side of the website. Support teams also come in handy for Google updates, especially ones focused on website performance, just in case a problem appears.
Looking for a new website hosting provider? 3 Media Web helps keep your website fast and secure, with a support team to handle any issues that arise. 
No, You Shouldn't Wait Until August…
"The update doesn't come until August? Why don't I put it off then, the beach is calling me. It's summertime!" Sure you could wait until the update finishes rolling out later this season, but if you run into an issue, you'll end up kicking yourself for not preparing earlier. Plus, a better page experience, whether it's in response to the Google update or not, is more likely to convert website visitors into customers.
The goal of these updates and slightly altered marketing strategies is not to trick the Google algorithm into giving you more traffic but to make the internet a better place for your customers.
Create New Digital Experiences Today
At the end of the Summer, when Google sends out their tweet announcing the Page Experience update has completed, your website should already be in a good place. Your web design teams, web developers, and support & hosting partners should all be on the same page and know your goals.
Delight the people searching the web for your business, with a blended marketing and web development strategy, to create digital experiences that truly capture their attention. Teamwork is the only way forward.
3 Media Web has been helping clients build and grow their businesses online for the past twenty years. Start your next project with us today.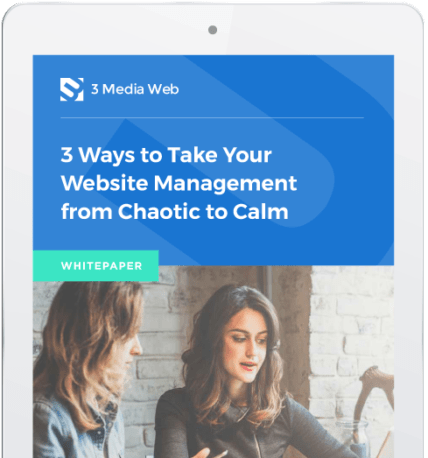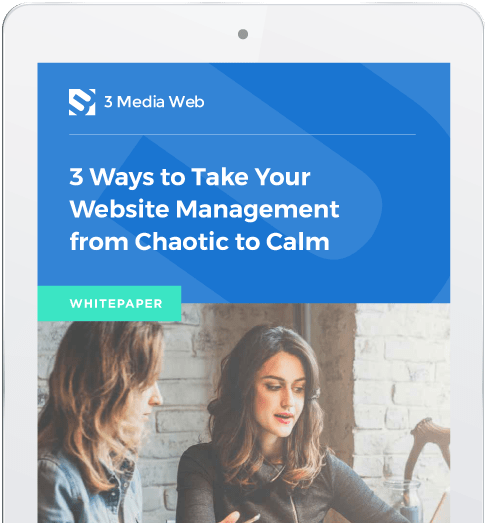 Join Our Email List
Sign up to receive our newsletter