Global Study Connections is a Maine-based education company that helps families overseas find places for their children to study in the U.S. The organization works with a variety of local private high schools and colleges to recruit students from abroad. GSC works mostly with families in Asia but as a global organization is equipped to help families from all over the world pick a place for their students to study. It also does some work finding host families for foreign students in the U.S.

GSC's website was outdated and built on a rudimentary system, making the organization look smaller and less sophisticated than it really is. GSC needed a website to showcase its ability to find good matches for families and schools and provide trustworthy information for families. As a smaller organization, its resources were at a premium and staff members did not have a lot of time to dedicate to content or development.

3 Media Web created a brand-new website design built on WordPress that provided a modern, friendly feel and intuitive layout. Photos reinforce the focus on Asia but the design also appeals to a larger audience, making it clear that GSC can serve anyone from around the world. In addition, the simple and easy-to-navigate layout makes it easy for students to find information and then share it with the decision-makers — their parents.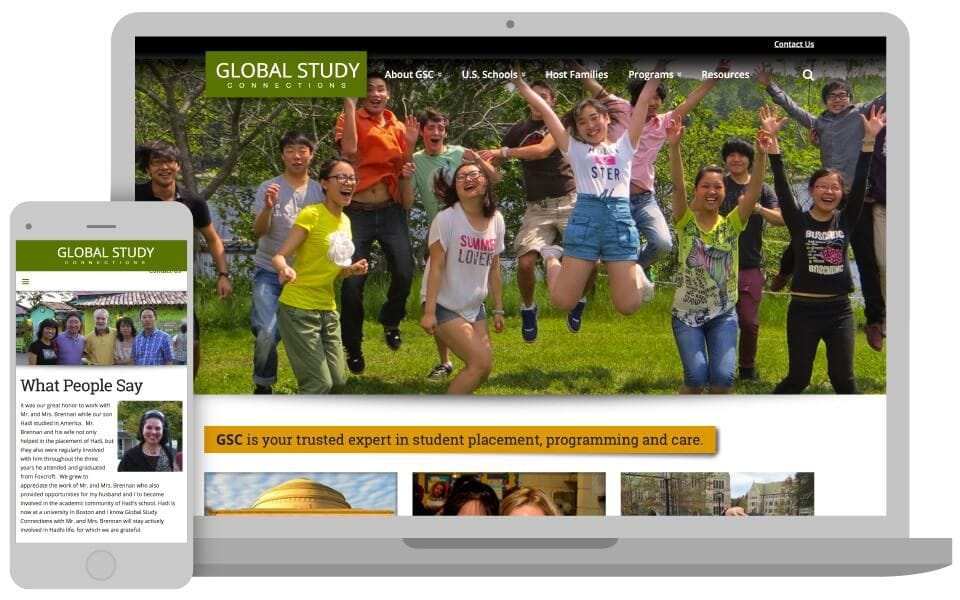 Related Projects
The Long Ridge School
How we helped an Independent, private nursery and elementary school with an award-winning website makeover and integrate 3rd party staff and student applications online.
AOS #94
How we helped a Maine School District with a website makeover that seamlessly combined five school websites into one.
Kidsborough
How we helped an after school and summer program with a website makeover that is scalable and easy to manage as new locations open and the program continues to grow.