Minerva Neurosciences is bio-pharmaceutical company that creates treatments for central nervous system diseases such as Schizophrenia, Insomnia, Mood Disorders, Major Depressive Disorder, and Parkinson's. Because current treatment options often limit neurological improvement, Minerva's mission is to create newer and highly innovative treatments based on extensive research. Their focus is to transform and improve the lives of those affected neurologically with breakthrough drug therapies.

Minerva Neurosciences website had not been updated and didn't reflect how they had matured as a BioPharma company. The website design was outdated and included stock images that didn't reflect Minerva's growth in its field. The client needed a responsive website that provided clear and concise information for investors, peer scientists, and regulators so they could clearly understand Minerva's mission and vision.

3 Media Web worked with Minerva to create a website with a contemporary design and message consistent with the company's image. 3 Media Web designed a mobile-friendly site that allows easy access to current information on trial sites and clinical stage updates of Minerva's central nervous system disease therapies. Their new site accurately portrays the new pharmaceutical treatment on the market today and includes the capability to easily edit information.

3 Media Web updated Minerva's company logo and crafted a positive welcoming message to those looking to invest or those who are seeking information about new pharmaceutical therapies. With customized relatable graphics that reflect Minerva's BioPharma niche, the website provides visitors with an informative and unique experience while staying current with continually developing central nervous system research.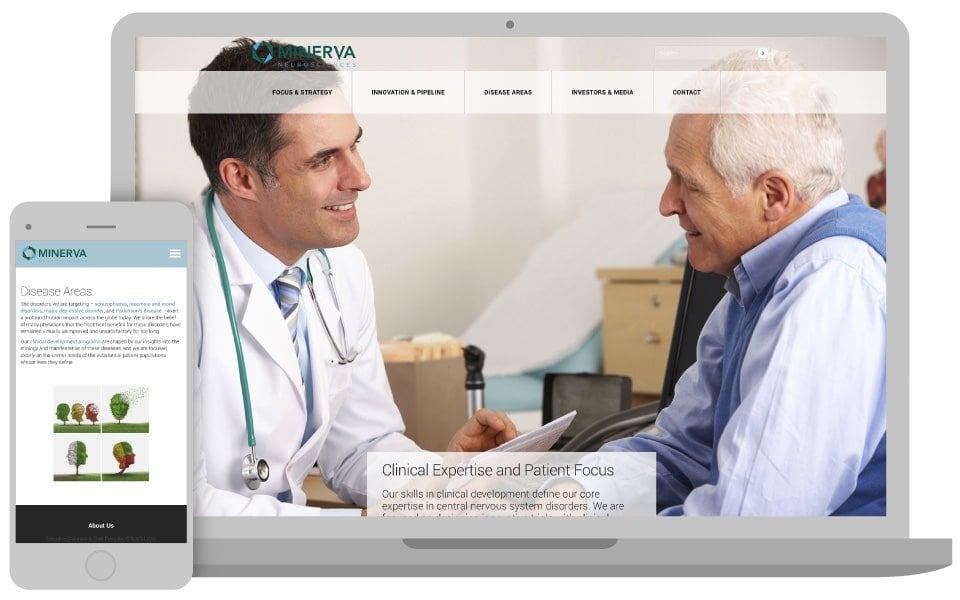 Industries
Services
Project Manager