Xytex is a global provider of innovative cryo services, serving healthcare professionals, families, and individuals with unsurpassed quality, honesty, and compassion. Since 1975, Xytex has been providing the expertise needed to fulfill their patients' dreams of starting or growing a family. Xytex offers storage of blood and other body tissue in addition to their donor sperm program. Their corporate headquarters are located in Augusta, Georgia, and they have offices in Atlanta, Georgia and New Brunswick, New Jersey.

Xytex came to 3 Media Web with an outdated website and a disjointed integration into their back office system that managed all key areas of their business. Their vision was to overhaul their website to include a large volume of complex information that could be accessed effortlessly. They wanted a CMS system that was integrated into the back office and would be easy to use. We needed to combine several customized technical components into one that utilizes the latest technology and includes features that add value to the user experience. An added challenge was to meet a specific timeline to coincide with the launch of other marketing efforts.

Weekly meetings with key client staff were a major factor in the smooth design and build of the website. 3 Media Web improved the design, technology, and usability of their rebranded website. We worked with our client to create a new interface to their member and customer tools and dashboard, enabling users to register, search, and manage their relationship with Xytex. The new website was built on top of WordPress to provide a robust CMS for the client to administer their site. We tightly integrated their API into the new website to create a seamless and cross-channel user experience across the website. We met the Xytex deadline for completion, taking only six months to design, build, implement, QA, and execute a successful launch.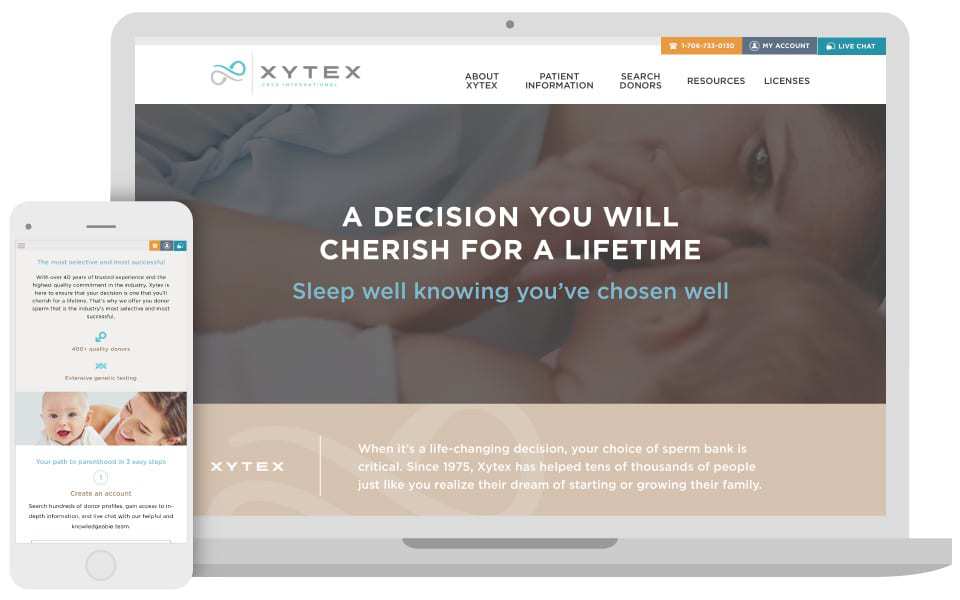 Industries
Services
Web Designer