Social Media Strategy Guide for 2023
Quick Summary:
If you haven't yet invested in social media in the way you know you should, now is the time. We can help.
As consumers, most of us actively use social media to keep up with our friends and family, scroll through adorable photos of pets and hilarious memes, and connect with some of our favorite brands and businesses. But sometimes businesses forget that consumers are actively looking for them and following along with them on social media. In this digital age, for a brand to survive (and thrive!) they need an active social media strategy that promotes its business in a meaningful and proactive way. 
When the COVID-19 pandemic hit, it hit hard. In an instant, businesses faced the need to amp up their digital marketing efforts to stay afloat and connected with their clients. According to Hootsuite's "Global State of Digital 2021" report, social media platforms gained 490 million new users in 2020 (Simon Kemp, 2021). Wow, talk about a ton of new potential eyes and followers for brands! 
If you aren't already harnessing the power of social media to support your brand and its digital marketing, now's the time.  Don't fight technology and all its power; use it to your advantage! 
And here's why…
1. Reach your audience and increase awareness
No matter your industry or customer base, your target audience is likely on a social media platform. 72% of Americans today use at least one form of social media, and those who use social media typically visit the sites at least once a day (Pew Research Center, 2021). Once you know where to find your audience online, you can use social to reach them and increase awareness of your brand. Billboards and bus advertising used to work most effectively because people were walking down the street and looking around. These days, we spend more time than ever looking at our Smartphones. As businesses, we need to keep this in mind and meet our audience where they are. 
2. Build relationships with your audience
Once you have reached your audience, a social media strategy helps you to build relationships with them. Do you know all of those 'like' and 'comment' buttons that are constantly prompting you to start a conversation? Use them! Social media allows brands to communicate directly with their customers to build trust – that's where its power lies! This new level of engagement leads customers to feel more connected and invested in your brand. So, start engaging! And they'll engage right back. You'll be sorry you didn't start sooner.
3. Establish your brand as a thought leader
By sharing relevant curated content (third-party content) across social media networks, you can establish your brand as a knowledge center and an industry leader in your space. Who doesn't want to be seen as the go-to expert?! This will keep people coming back to you to get all the information they want in your respected field. You become that one-stop shop for them and offer them some value in exchange for tuning in and following along with you. This is a crucial part of building the relationship before you can expect to convert those followers and drive sales. Don't forget about it! 
Looking to establish your business using social media? The award-winning team at 3 Media Web can help you get started. 
4. Get social media strategy insights to improve
Not only does social media connect brands to their audiences, but it also provides brands with the opportunity to learn directly from their consumers to serve them better. How? Analytics and social listening, of course! 
Social media platforms provide analytics on engagement, reach, impressions, website referrals, sales conversions, and more. These analytics will help you determine how and where to improve by showing you which content drives the highest results (and the lowest!). They can also show you what platforms your target audience are on and when, what information they relate most to, and if your content is resonating with your followers. 
Do you ever wish you could hear what people say about your brand? Well, social listening allows you to! Social listening is monitoring social media channels for mentions of your brand, competitors, products, industry, and more. In other words, social listening allows brands to track, analyze, and respond to conversations about themselves or industry-related topics on social media. It also helps brands to discover what problems their customers are experiencing that they can help solve and what their audience likes and dislikes about their brand and competitors.
By using social listening to be a fly on the wall and gathering all of this extremely valuable information, brands can then improve their marketing strategy to better connect with their audience and increase sales.
5. Increase your website traffic
Okay, so now you've gathered tons of great followers and customers engaging with your social media strategy––but you also have that beautiful, professional website that you invested in that no one is visiting. Now what? Share organic posts and run paid ads on multiple social media platforms allowing brands to direct followers to your website. All social media platforms allow for links to be plugged in, making it easy for brands to share blogs and website pages that resonate with their target audience and get potential customers onto the website. Put, use a social media strategy to increase your top-of-funnel audience, drive those followers to your beautiful website, and let your website do the rest! 
Can Social Media Really Help With My Company Website's SEO Rankings?
Out With the Old, In With the New SEO
Google isn't the only search engine; Bing runs a close second. But Google remains the undisputed king of search worldwide, and its frequent algorithm updates set the tone for SEO strategizing in companies large and small. "Traditional" SEO best practices for ranking well in Google search emphasized single keywords or keyword phrases in website content – and when searched, that content would attract links back to it from external websites. The number and quality of those backlinks, along with the volume of searches for keywords, could push a website higher or lower in search rankings.
The race for rankings led to massive abuse of keyword search and backlinking, with a surge in low-quality "keyword-stuffed" content, along with black hat gambits like creating fake websites for the sole purpose of generating backlinks. In 2011, Google smacked back hard at these tactics with the much-publicized Panda update, which changed the rankings game forever by taking down spammy, low-quality sites and rewarding substantial, useful content and natural language searches.
With Panda and subsequent updates aimed at blocking manipulation of its search algorithm and raising the quality of content on the Web, Google's decisions have driven a major shift in how websites of all kinds establish themselves as authoritative, trustworthy, and inhabited by real people.
Enter social media.
Social Media and the New World of Search
In the pre-Panda paradigm, social media channels didn't matter much in SEO. Today, though, both Google and Bing are turning to social media of all kinds for confirmation of a brand's value and authority. And that means that, along with quality content and standard optimization tactics, social media should become a core component of a company's SEO strategy.
In this new world of search, the key to building authority and value lies in producing quality content that responds to long-tail keyword phrases and authentic search queries. When that content is shared widely on social media, the tweets, retweets, reblogs and likes can create the kind of organic backlinks that boost rankings, especially if those shares come from credible, influential entities.
Social Media Channels: The New Search Engines
Although Google and Bing top the list of true search engines, many people use social sharing channels as search engines too. Rather than visit a company's formal website for information, users may turn to its Facebook page or Twitter account. With its wide range of curated boards, Pinterest helps users find answers to questions of all kinds. These sites give visitors a different look at a company's personality and culture, with interactivity often absent from website pages.
Backlinks generated from social media and content sharing by influencers and other trusted sites are largely immune from the kind of black hat manipulation that led to Panda, adding credibility to a company's online presence. Therefore, marketing experts recommend optimizing social media profiles with relevant keywords, regularly posting and sharing rich content, and encouraging sharing by influencers and trustworthy sites.
Social media is just one aspect of a company's overall SEO strategy. But as leading search engines continue their shift toward rewarding natural interactions and organic searches, cultivating an active, optimized social media presence may be the key to building authority – and boosting rankings.
6. Increase your leads and sales
By directing engaged viewers to the website, social media makes it easy for potential customers to express interest in the business and make purchases. For brands with smaller purchase thresholds, social media can easily drive direct sales (particularly with the support of paid ads). But even for businesses with a larger purchase threshold (ie B2B brands), social media can act as a key contributor to the top of the funnel and can nurture leads throughout the Buyer's Journey by building email lists, driving web traffic, and acting as a key connection point for questions and support. 
A bonus of a social media strategy is that it costs less than traditional marketing so that brands can achieve leads and sales for less money. Who doesn't love a bargain?
Making Your Company Page Stand Out on Facebook
Businesses must constantly be updating and analyzing their Facebook pages, as well as engaging their target audience, to maintain and grow their market share and garner a strong ROI.
Creating a Facebook business page with a vanity URL
One of the first and most important ways to make a company page stand out on Facebook is to create the page using a vanity URL. When a business page is created, the link is just a mass of letters and numbers. Once a page acquires 25 likes, the business can change the URL to a vanity URL. Existing businesses without a vanity URL can claim one, providing it isn't already taken.
A vanity URL helps to increase brand recognition and Internet visibility. The URL will also be more likely to appear in search engines for related organic searches, helping more potential customers and clients find the page.
Complete all information on the page
A business page that contains sparse information doesn't help those who visit the page discover more about the business, which is typically the primary reason they visit the page in the first place. Facebook offers businesses a great opportunity to provide comprehensive information about their business, such as services, contact information, business hours, reviews, photos, and more.
Tip: Filling in all the information using relevant keywords also helps improve SEO.
Choose the proper images for the profile and cover images
Choosing an image that reinforces a company brand for the cover photo is always a wise choice. Likewise, the profile photo can also be an image featuring the manager or owner of the company to put a face to the entity.
Add photos and videos
Facebook is a great way to engage a target audience in a way that a website can't. Consistently posting photos or videos of products or services and related content offers more insight into the business and engages the consumer. Photo albums can be used to showcase a new product or an event that took place. In contrast, videos can be used to provide tutorials or product information or to answer consumer questions. Videos featuring managers or professionals also help showcase the business as an expert in its field.
Showcase the company
Facebook isn't meant to be used to post one long sales pitch. Consumers today like to be more involved with the companies they choose to do business with. Personalizing a business, rather than presenting it as a faceless entity, appeals to the consumer and reaches them on a more humanized level. Showcasing the employees and business events creates an appearance of company unity.
Lastly, it always helps to interject some interesting questions or discussions to keep the audience entertained. An interested audience shares posts with others, gathering more likes and growing the customer base.
Get Started with Facebook Ads
Facebook paid ads can have an unparalleled social reach, but using Facebook ads effectively requires a clear goal, plenty of images, and creative use of Facebook's extensive array of advertising tools.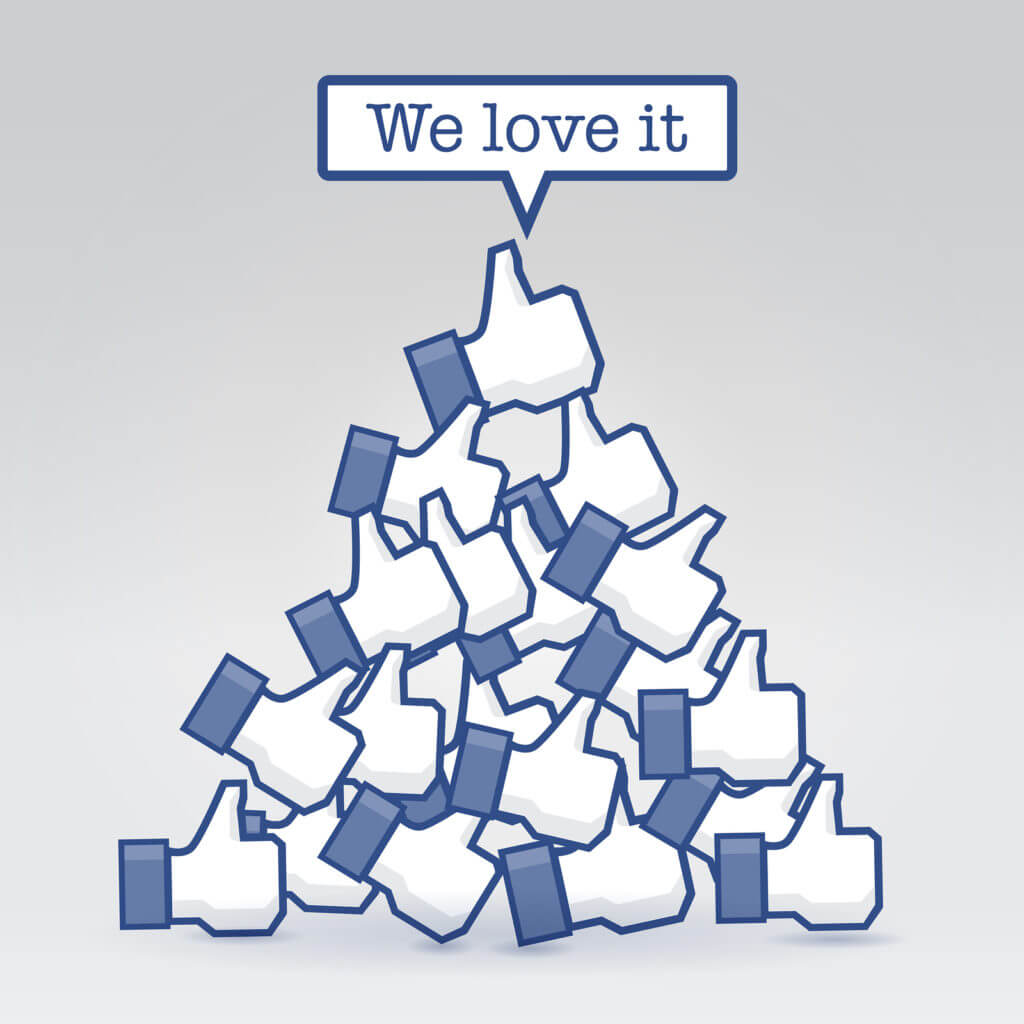 1. Make Facebook Ad "Likes" a Priority
For just about any business, the goal of advertising is obvious: to get more customers. But Facebook offers several choices in terms of goals for its advertising campaigns. Selecting the appropriate goal for each advertising campaign will open new tools to help accomplish that goal.
Social proof – evidence that a brand or company is liked, trusted, and used by many people – plays a key role in attracting new visitors and converting them to customers. The number of "likes" a page gets is a key way to build social proof on Facebook. Getting plenty of likes can be an important goal for building brand awareness. Choose the "Post Likes" option from the Facebook Ads dashboard to encourage more likes for your brand.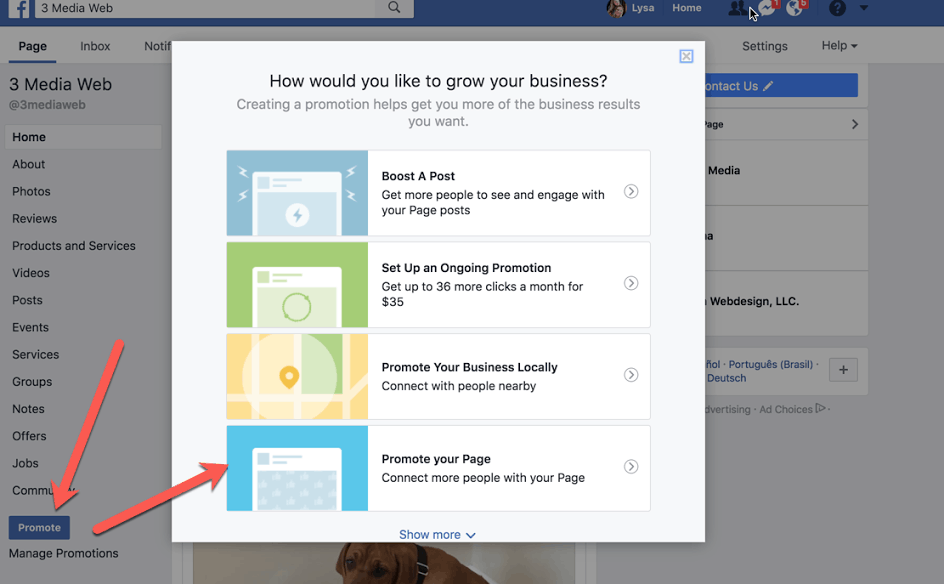 2. Make Facebook Ads Image-Rich
On Facebook, images sell products; the more images in Facebook ads, the more engagement and willingness to build a relationship with a brand. Ads with multiple images (use up to six at no extra cost) have more engagement than those with just one. Facebook's rules require that text in an image-rich ad be kept to under 20 percent of total ad space. So make it count with a strong call to action or other essential information.
Consider using some of Facebook's native tools, such as the Carousel ad format, to add more images and relevant links to landing pages and sites.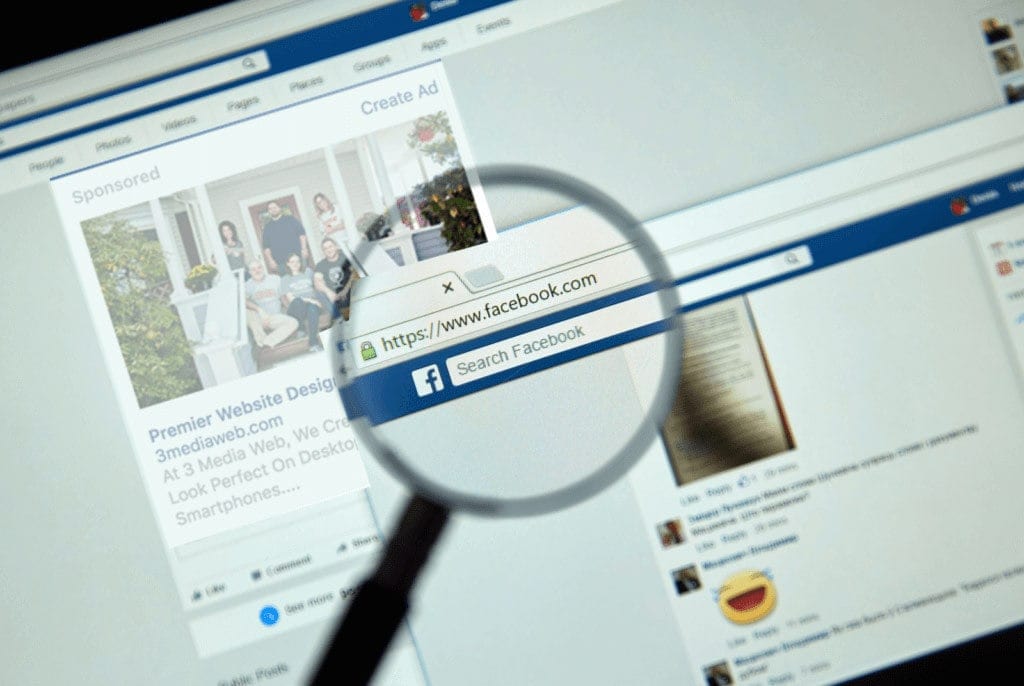 3. Consider the Facebook Ads Carousel
Facebook offers several options for formatting and placing its ads. The Carousel is an often overlooked but highly effective format – a clickable slideshow of up to 10 image-rich cards displayed as a single ad campaign.
The Carousel format allows advertisers to showcase multiple products, each with its link. Carousels could also be used to share a process or tell a brand story across multiple cards. Setting up an ad campaign in Carousel format offers more ad space for the cost. It also offers a way to engage customers longer than a static single-image ad.
4. Investigate Instagram
People often overlook Instagram as a marketing option. However, this image-based social website has a high-level of user engagement with brands with a consistent presence. Also, many Instagram users make purchases right from the site. Facebook owns Instagram, so ad campaigns set up for Facebook can also be placed on a company's Instagram account.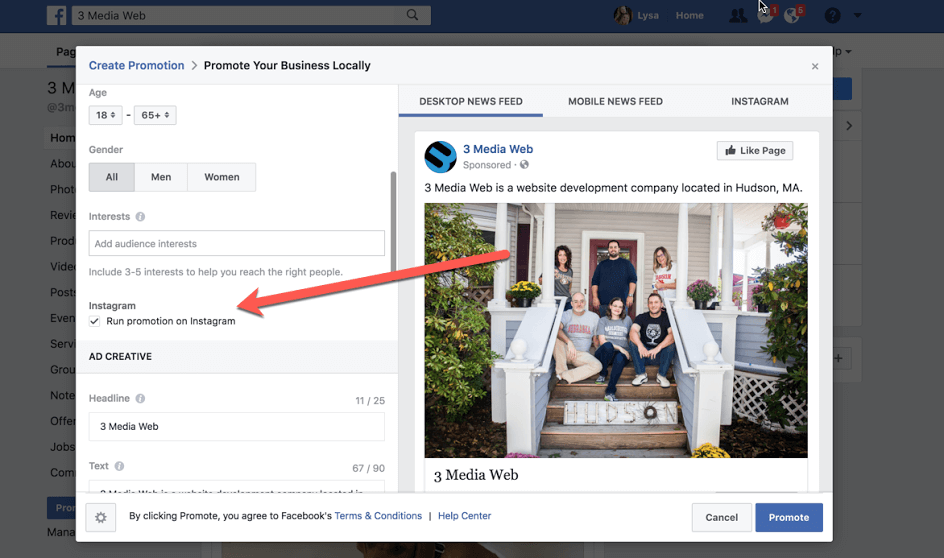 Consider creating a company Instagram account and designing ad campaigns that appeal to the site's younger, female-skewing demographic. Then, from the Facebook dashboard, set up Instagram placement for selected ad campaigns.
3 Essential Elements of Visual Branding for Social Media (While You're At It) 
If you don't have social media sharing and follow buttons on your website, it sends a message you're not serious about connecting with your customers. Social media marketing is no longer an option — it needs to be built into every company's marketing and design strategies. Even if your website is gorgeous, has incredible SEO, and offers the best products and services, you won't get the most out of it without social share and follow buttons.
Both buttons connect your brand's social media presence to your website, giving your audience a seamless experience. Consistent design elements across platforms give your brand a cohesive visual presence online.
1. Your Website Needs Social Media Follow Buttons
Social media follow buttons make it easy for your audience to follow your brand and the content you're sharing online. Clicking one takes visitors to your Twitter, Facebook, LinkedIn, or other social media profile. Including these buttons on your website boosts your brand's credibility and opens an important channel for your users and followers to receive your marketing messages, news, blog posts, and other content. Your users may not come to your website all the time, but if they are following your brand on social media, you have just added an important touchpoint.
Follow buttons should be easy to find — either in the top right corner of your website's header or in the bottom right corner of its footer so that they can be seen on every page. There are a lot of cool ways to display social media follow buttons, including a variety of icons, ribbons, and popouts.
For example:
Datafinity Group uses ribbons and buttons — the result is colorful, interactive, and fun.
Vantage PR has a footer-based follow button with a subtle rollover. Bring your cursor over the icon to see it in action.
The Next Web also has a cool-looking ribbon for displaying its follow buttons.
A caveat: Use social follow buttons only for active social media channels. It's disappointing to visitors when they click on a social icon and be taken to a site with no recent posts — or worse, an incomplete profile. If you aren't committed to keeping up with a social media channel, don't include it in your follow buttons.
2. Your Website Needs Social Media Sharing Buttons
Social media sharing buttons make it easy for visitors to share a piece of content from your website with their followers. Clicking it opens a window that allows the visitor to share your content on their Facebook profile, Twitter feed, or other social media timeline.
Social media sharing buttons can go just about anywhere as long as they don't distract from the content itself. They should be easily recognizable and easy to use. Some examples:
Vantage PR's share button is bold but far enough away from the content that it works.
3. Use Design to Create a Consistent Visual Brand
A company's social media pages should be seen as an extension of its website and always include recognizable design elements from the site. Most social media sites have areas for logos and cover images — these should always be customized and reflect your current branding and design. Different channels require different-sized images, so you should invest in creating the correct sizes for each channel.
Some tips:
Change Facebook cover images often. Your followers will get a notification when you do.
Share images via Twitter. They make your tweets stand out among the crowd and more compelling for retweeters.
Make Google+ posts heavy on visuals. A Google+ profile is very important as an SEO marker for indexing, so be sure to feed its content with images, even if you don't have a lot of followers.
Get personal. Practice good etiquette by promptly replying to comments and questions you receive on social media. And, when you like someone else's post, retweet, and share. Sharing others' content shows your followers you're paying attention.
References
Simon Kemp (2021). Digital 2021 Global Overview Report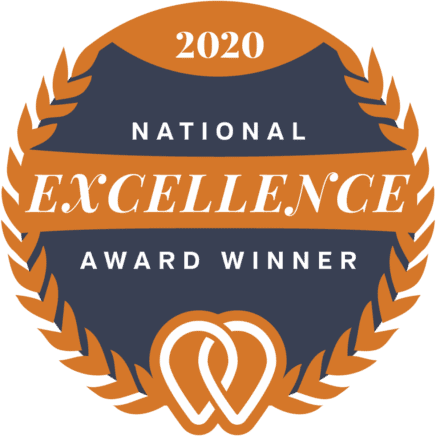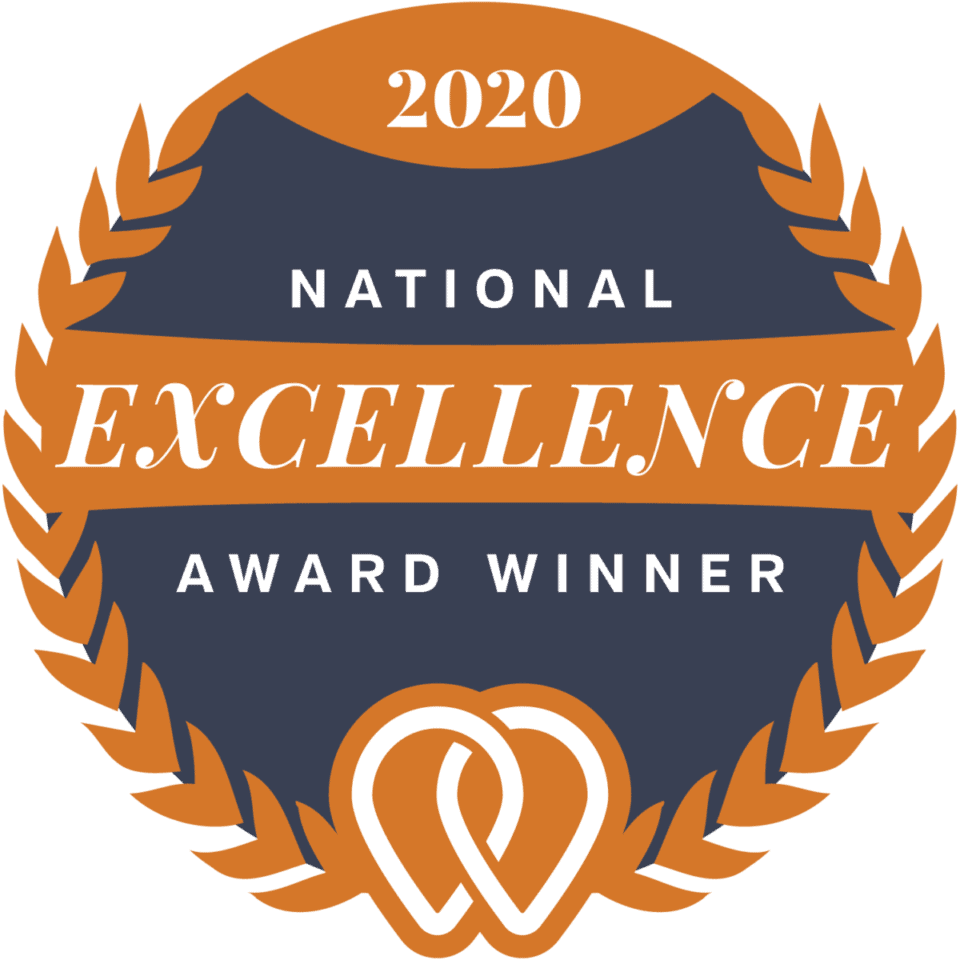 Boost Your Brand's Social Presence
With all of the changes to social media algorithms and platforms, it often takes a team to reach your audience on social media. Find out how 3 Media Web can help you grow your business on social.