Website Redesign Guide to Prepare for Success Next Year
A website redesign can have a huge impact on your brand and company image for the better. The proof is in the pudding: within a week of 3 Media Web redesigning the Salmon Health website, our client experienced a 14% increase in phone leads.
Of course, good things don't always come easily…
As such, many companies find it best to work with a website design company or agency. Then they can lean on the design agency's experience and expertise to ensure the web redesign goes according to plan.
Now, whether or not you onboard a web agency, it pays to be prepared for your upcoming website redesign project. 
This comprehensive guide helps companies develop a website redesign strategy that saves time and frustration during the entire website redesign process. You'll learn what to expect and how to prepare for a redesign project.
Looking to redesign your Biotech firm's website? Read our essential guide for a Biotech redesign strategy for 2023. 
Let's get started…
The First Steps Of A Website Redesign Strategy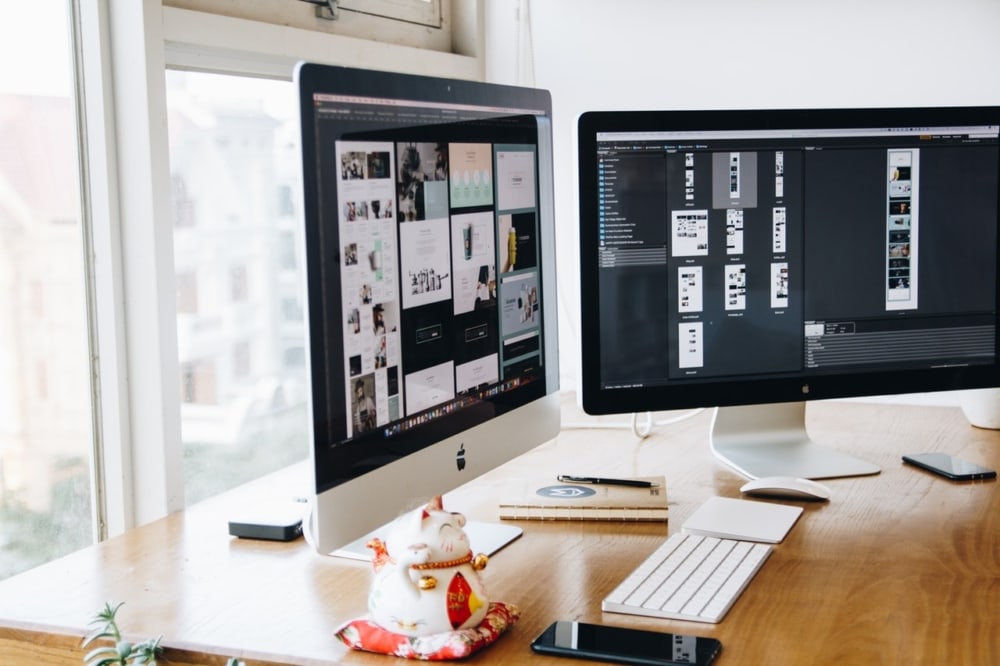 A website can be a powerful tool for your online presence—that much is undeniable. 
But for it to give you the boost you're looking for, it's going to take a little elbow grease before you get started with the actual web redesign part. First, you'll need to develop a solid website redesign strategy.
What is a website redesign?
A website redesign (sometimes called a website revamp) entails updating certain website elements, such as a site structure, page format, and navigation, to improve the user experience (UX). A website redesign also often involves removing, changing, and updating website content (i.e., copy, graphics, videos, audio, etc.)
With that in mind…
Developing a website redesign strategy is a necessary step that helps create actionable goals that can be shared with your development team.
Before you change a line of code or even start making mockups and wireframes, you need to run a complete audit of the current state of your website. 
When developing your website redesign strategy, these will be your first steps:
Now, let's take a closer look:
1. Establish a Website Redesign Budget
One of the first questions likely to come across your mind when developing your website redesign strategy will be:
"How does a website redesign cost?"
That certainly is a question that should be asked. However, asking how much a website redesign costs is kind of like asking how much a car costs…
The answer depends on what you want.
You'll be paying different prices for a luxury SUV and an economy-sized compact, and the same goes for a website redesign. In both cases, the difference can mean tens of thousands of dollars.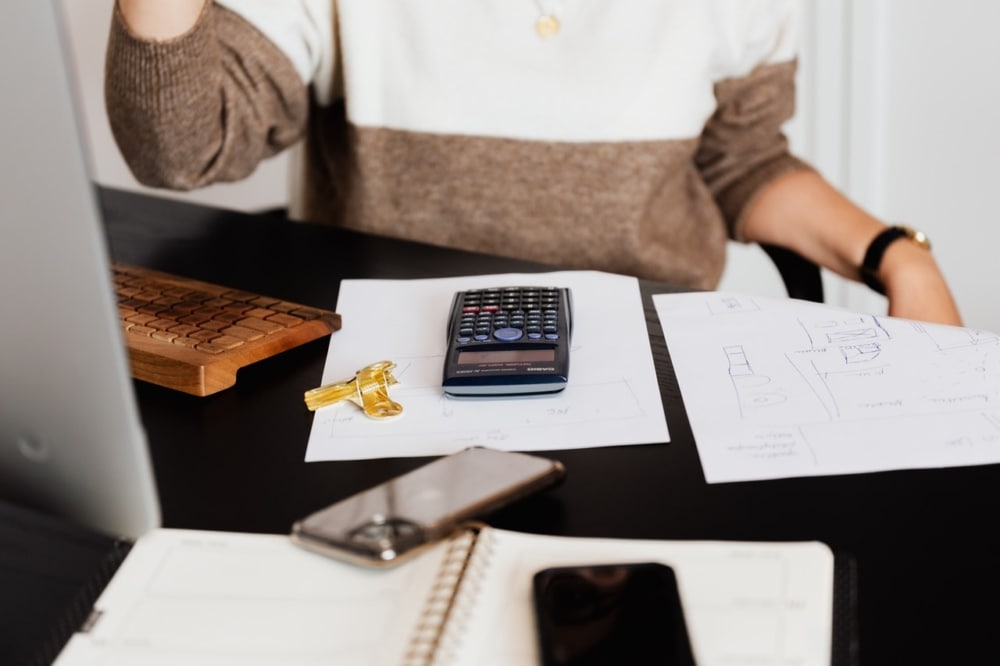 You should have a clear idea of the work you want to be done before you look for a partner to redesign your website.
Also, keep in mind that, as in all things, you get what you pay for, and the lowest initial quote may actually cost you more over time.
Knowing the factors that go into a website redesign and how they drive cost will help you avoid surprises when the final bill comes.
Ask yourself these questions about your website redesign strategy to help determine what kind of budget you should be planning for — economy-sized, luxury, or something in between.
What's Your Motivation For A Website Revamp?
Before you dive into a redesign budget, consider why you're redesigning the site.
There are several reasons you may be ready for a redesign. For example:
Your website has aged. If your site design is more than three years old, it's a good idea to critique your site and compare it to a few of your competitors. Startups may want to consider an even shorter timeline—more like 18 months.
Your core business has changed. You need to educate your audience about what you now offer and how it's different than it used to be.
The competition has performed a website redesign. You don't want to be left behind in your industry.
You're in a high-tech industry. Change happens more quickly in a dynamic industry such as biotech or high-tech manufacturing. You need to be perceived as cutting edge. A good website can help.
Your stats have gone down. If your conversion rate is slipping or your traffic numbers are heading in the wrong direction, that should be a red flag. Numbers don't lie when it comes to how your website is performing.
User testing indicates the site isn't meeting user needs. Keep track of feedback and find out what your audience wants. We'll show you how to do this below.
Should You Use A Custom Design or Template For Your New Website?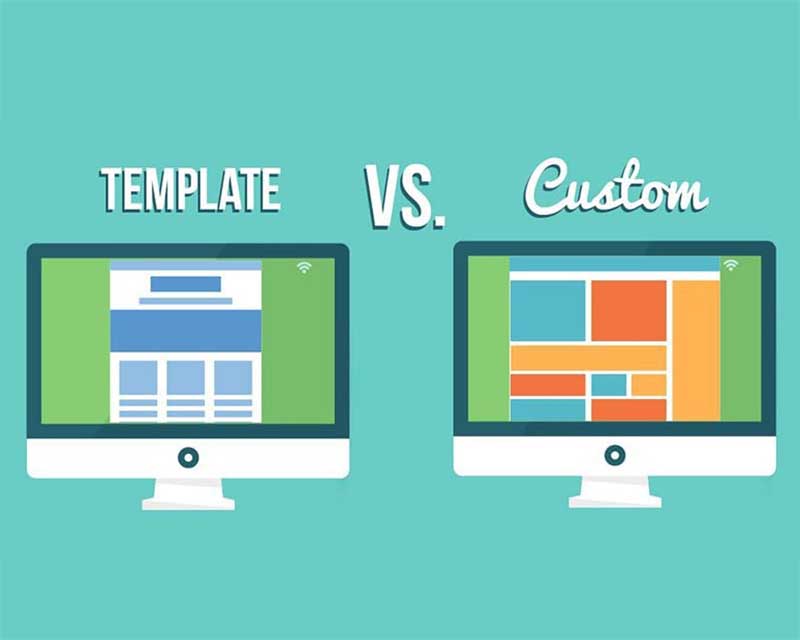 One of the biggest determiners of budget size for a website redesign is whether everything is crafted just for you or comes from a template.
Custom design tends to be more work as it requires developing a creative strategy, wireframes, sitemap, and several designs.
Templates will be less expensive but may not result in exactly what you want.
Regardless of which you're leaning towards, I recommend reading our article on Custom Website Design vs. Templates to help decide.
How Much Time Do You Have?
Typical custom website redesign projects take 10 to 12 weeks.
If you need it more quickly, it may require additional resources to speed up the timeline.
Template projects will usually take less time, but any changes you want to make may push the final delivery date off.
Which Platform Will You Use?
WordPress is typically cost-effective since there are no licensing fees. Many of the plugins are free as well.
Choices include Kentico or Sharepoint.
If you need special functionality such as eCommerce or CRM integration, work with your website redesign company to determine which platform works best for you.
What Kind of Content Do You Have?
If you have graphics, photos, and copy ready to go, that will save you time and money.
Be sure you have the rights to the graphics through purchase or because you produced them yourself.
If you don't have copies and images already, allow enough time and money to source content for the site.
We'll discuss this more in detail later on in this article. Keep reading or click here to jump to the actionable tips to incorporate content updates into your website redesign strategy.
2. What Problems Should the Website Redesign Solve?
To give direction to the entire web redesign, determine which problems are a priority to solve. 
Whether it's slow sales, minimal conversions, or a bad bounce rate, you need to identify all the issues before the solutions. 
In most cases, the core objective of a website redesign is to create a user experience (UX) that optimizes your chief priorities. 
As you're brainstorming and creating a list of goals you want your website to revamp to accomplish, it's good practice to consult with other company stakeholders to get their input. 
Some examples might be:
Lowering the bounce rate for your website and/or specific pages
Increasing traffic to your site
Make the site's content more shareable on social media
Improve SEO sitewide
Make your website mobile-friendly
You may also want to do a brief survey of your current users to explore firsthand how they think your website could better suit their needs.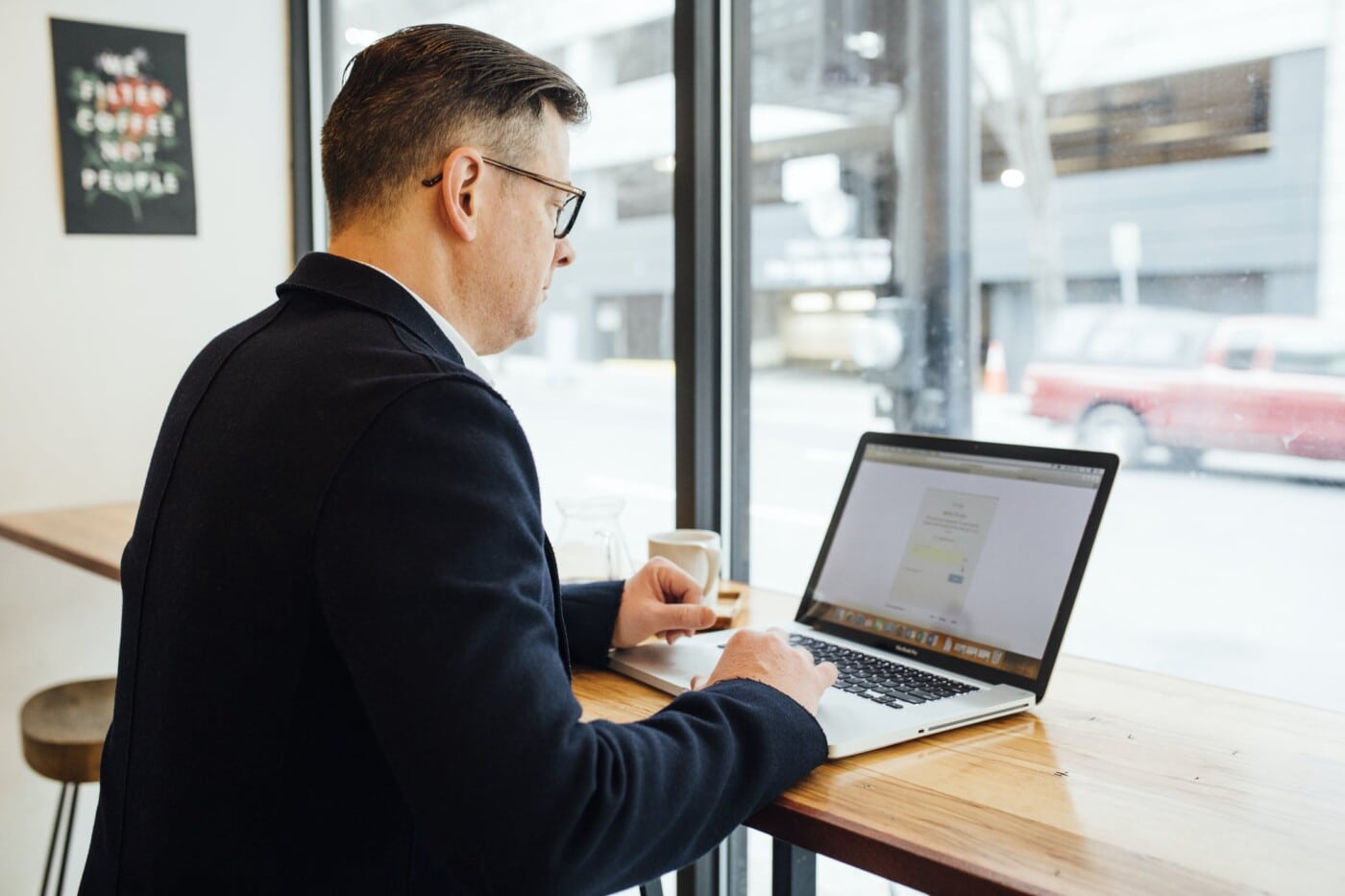 A poll will give you valuable insights into how your customers perceive your site, but that's not all…
You'll also build customer engagement by making them know their opinion truly matters to your business and by making them feel like their part of the decision-making process.
Here are a couple of ways to do that:
Polling Option 1: Survey Visitors For Feedback On Your Website's User Experience
If your website already gets at least a few thousand visitors every month, you can use a web survey form to get firsthand opinions. 
This method can produce precious data because you ultimately redesign a web to improve your customer's experience.
Asking them directly how to improve their experience will obviously give you beneficial information about their likes and browsing behaviors.
Use the following tips to build your survey: 
First and foremost, keep the form short 
Be direct with your design-related questions. To get effective, data-driven input, ask questions like:
On a scale of 1 to 10, what would you rate the look of our site?
What was your first impression when you visited our site?
What can we do to improve our website?
Were you able to find what you were looking for?
Use the right form builder for the job.
There's really no need to go fancy here. In fact, a Google Form will suffice in most cases. 
That being said, who doesn't like a few options? 
Polling Option 2: Ask If Your Website Needs A Redesign Via Social Media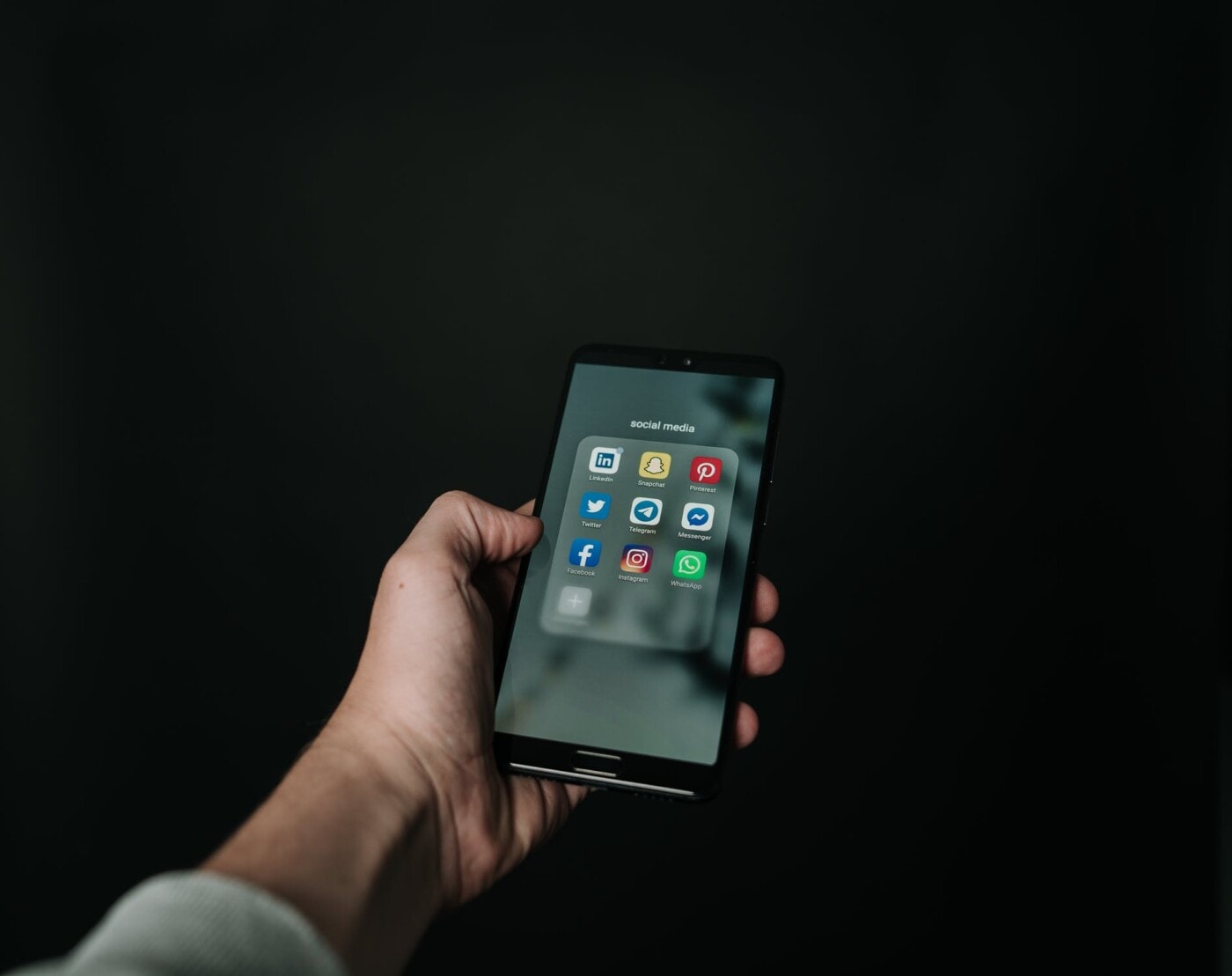 If you've ever used social media before, you already know how much people love to air their opinions publically. 
Why not take this characteristic and use it to your advantage?
If your business's social media page has an active following, run a poll on your social media page or pages. Ask people if they like your current website design or if they think it needs to be updated. 
Just be sure to include a link to your homepage so they can check it out!
Ask for your audience's opinion directly on social media using a poll.
Many social media platforms have polling options incorporated directly into their interface, so installing plugins or additional apps is unnecessary. 
The process is pretty straightforward, so post your poll across all your social media outlets.
On Facebook, you can post a poll on your company page, company group, or even in a story.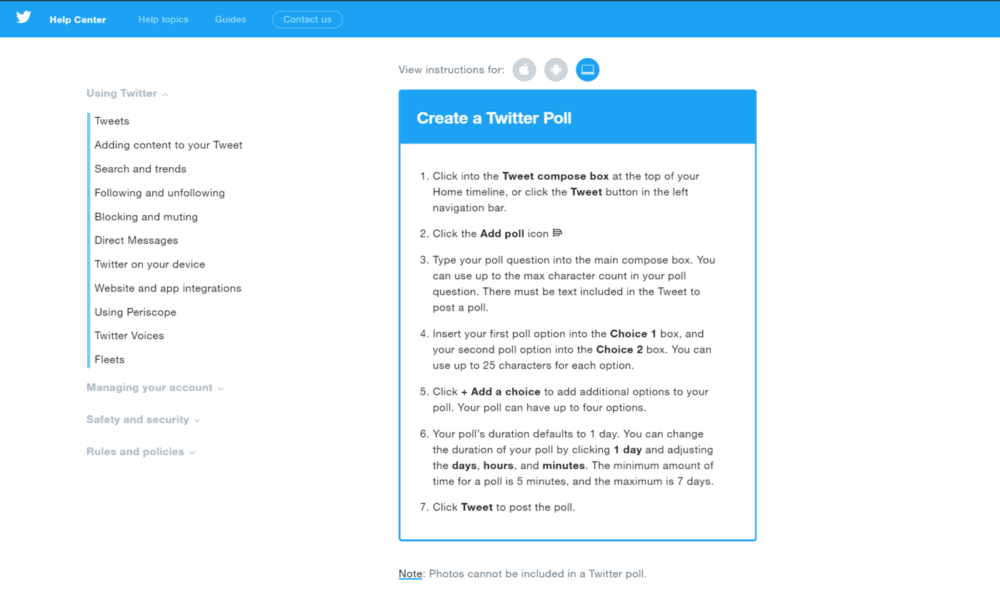 Twitter allows you to post a poll directly to your feed. Pin it to the top of your feed, so it doesn't get lost in your other tweets.
You can post a basic poll on your story using stickers for businesses with an active Instagram account.
LinkedIn took away their poll option back in 2014, but you can still post a poll there using a tool like SurveyMonkey that links your poll to your LinkedIn page.
Pro Tip: Don't Forget To Follow Up!
As you start getting responses, you can reply to the more vocal followers for further feedback by sending you a direct message or email.
3. Evaluate Weak Areas Of Your Website's Current Design
Without clearly stated goals, you risk your website undergoing a refresh, not a redesign. 
What is a website refresh?

A refresh is the same website structure with updated fonts, images, and minimal UX changes. 
While that can be a helpful step every few years, it may not solve all of the underlying problems you've highlighted.
You need to evaluate your website with an audit to uncover its weakness. Look at your site with an unbiased mind and consider the following:
Are the design of the pages consistent with each other?
Does the copy need to be improved?
Are they easy to find using your site's navigation?
Do some pages have advertising campaigns driving traffic to them.
Is the design overwhelming, busy, and/or cluttered with useless copy or visuals?
As you can see, there are many variables, and the list above is far from exhaustive. 
Be as diligent in your audit as possible to uncover all the possible weaknesses in your website's current design.
By The Way, SEO Audits Aren't Optional.
We've said it once, and we'll repeat it:
It's paramount that you run a complete SEO audit on your website in its current state. A tool like Screaming Frog is beneficial.
You will also need to look at your website's analytics and find the pages that are performing well verse those that are getting no traffic. For this, you can consult your Google Analytics dashboard.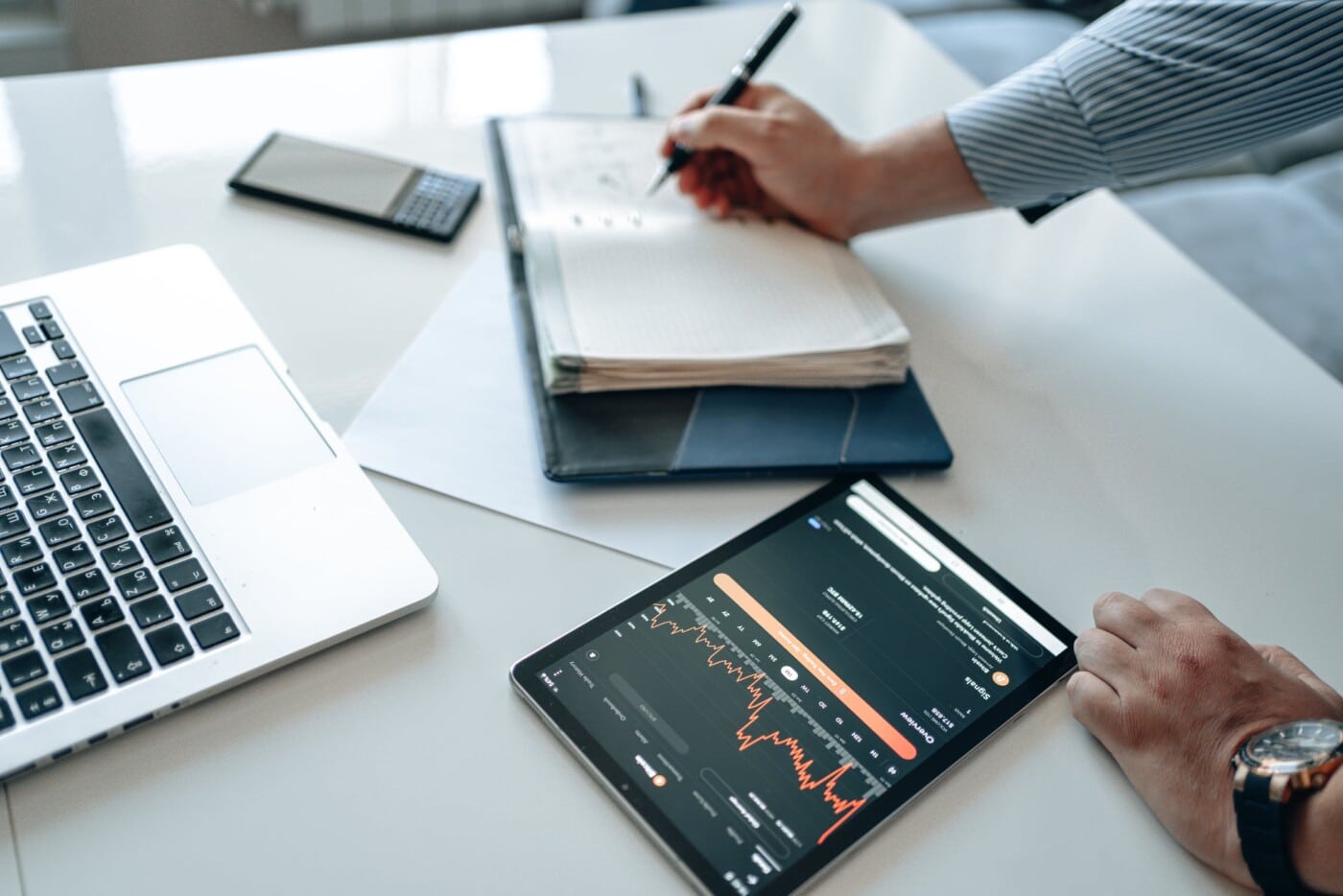 Below we'll look at some important metrics on your Google Analytics dashboard for this cause. As you're looking through them, remember to break the data down on desktop or mobile, as each needs different design efforts.
Site Search
Does your company's website have a search function? If not, that's already a solid indication the site could use some improvements. Site search will provide insights on two fundamental aspects of any web design:
customer intent
how easy it is for them to find what they're looking for
How To Access Site Search On Google Analytics
Accessing the Site Search metrics is simple and fast using the Google Analytics dashboard.
In the right-hand panel, click on Behavior, then click Site Search. Once the drop-down menu has expanded, you can browse the data using the four different options provided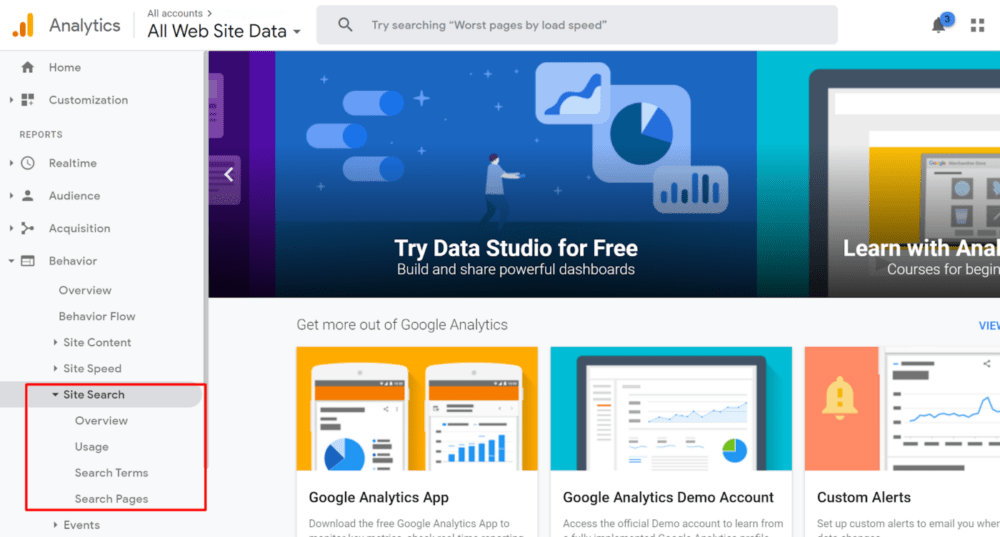 What To Look For
If your company website has a search, head to your analytics dashboard and piece together the following information:
How many people on your site are using the search feature
What are they searching for?
How many unique searches were there for each specific search term? What did the customer do after searching?
You can look at your site's search exit percentage and see what percentage of people abandon your site after they perform a search. These are people who searched your site, saw the list of the results, but then left your site rather than clicking through to another page.
If that percentage is high, it's a solid indication that a website redesign is necessary.
And, in related news:
If You Don't Have On-Site Search, It's Definitely Time For A Web Redesign.
Unfortunately, Site Search analytics won't do much for you. But don't just completely forget about it either. If your site doesn't have an on-site search feature, add it to your list of priorities when it's time for your website revamp.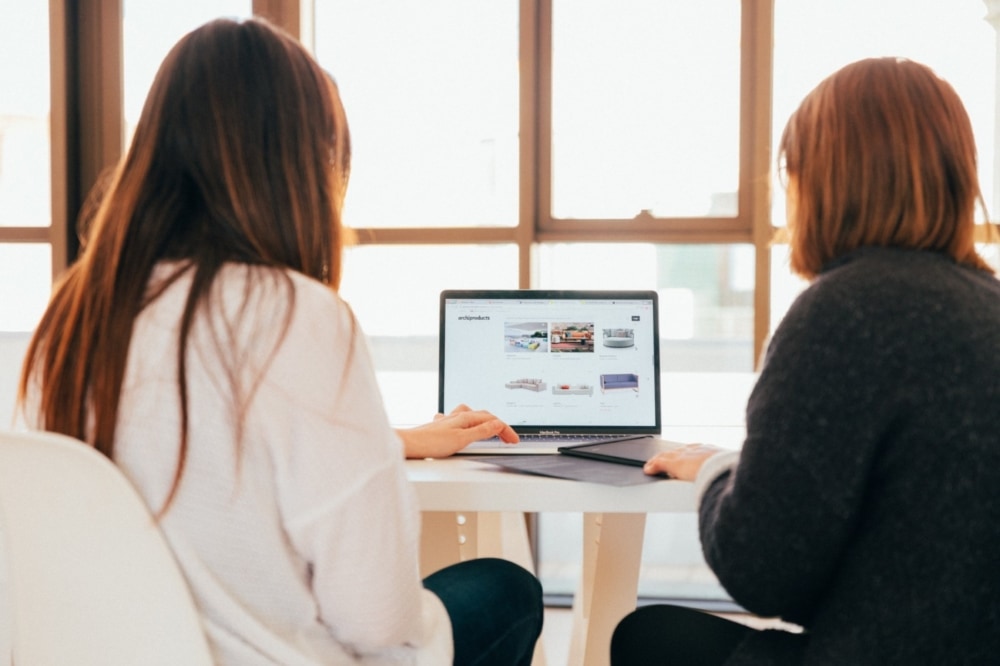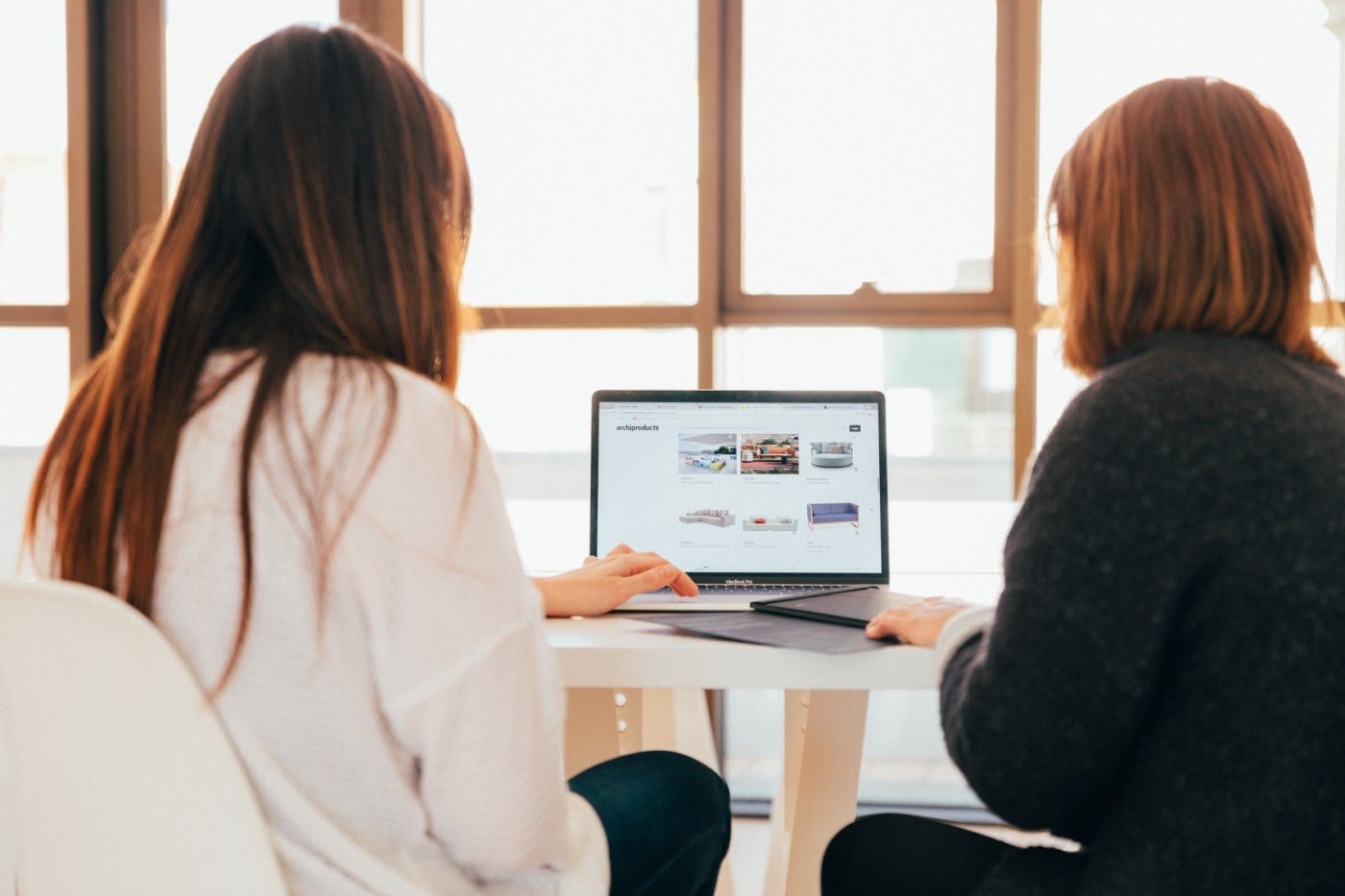 How easy it is to navigate your website is a key part of successfully converting visitors to customers. In fact, 76 percent of people agree easy access to the right information is the most important factor in website design.
Not to mention, on average, 30 percent of visitors to any given website use the site search feature.
Additional Metrics To Check Before Starting A Website Redesign
While you're looking at the Google Analytics dashboard, there are additional metrics you can use. Here are some we recommend printing reports on:
Bounce rate – How many people are coming to your site, then leaving immediately? This is an addition to the bounce rate coming from the on-site searches we outlined above.
Exit pages – Seeing which pages customers are leaving your site could pinpoint especially low-performing areas. For e-commerce sites, this could be extremely helpful if customers keep leaving during a specific checkout stage.
Speed reports – If your site loads slowly, this could really work to your advantage. According to Google, visitors will leave a page that takes longer than three seconds to load.
Conversion rate – The average conversion rate for landing pages across all industries is 2.35 percent. The top 25 percent enjoy a 5.31 percent conversion rate. The top 10 percent bask in an incredible 11.45 percent conversion rate. Compare those figures with your site's conversion rates.
Then, take the feedback you gathered in the step above and combine it with the data you've gathered during your site audit to determine exactly what needs to be changed during the website redesign. 
It's important to be as specific as possible, from tone and color scheme to UX modernization content strategy. Selecting potential colors, images, and even content goes a long way in communicating your ideas and brand.
Get An Experts Opinion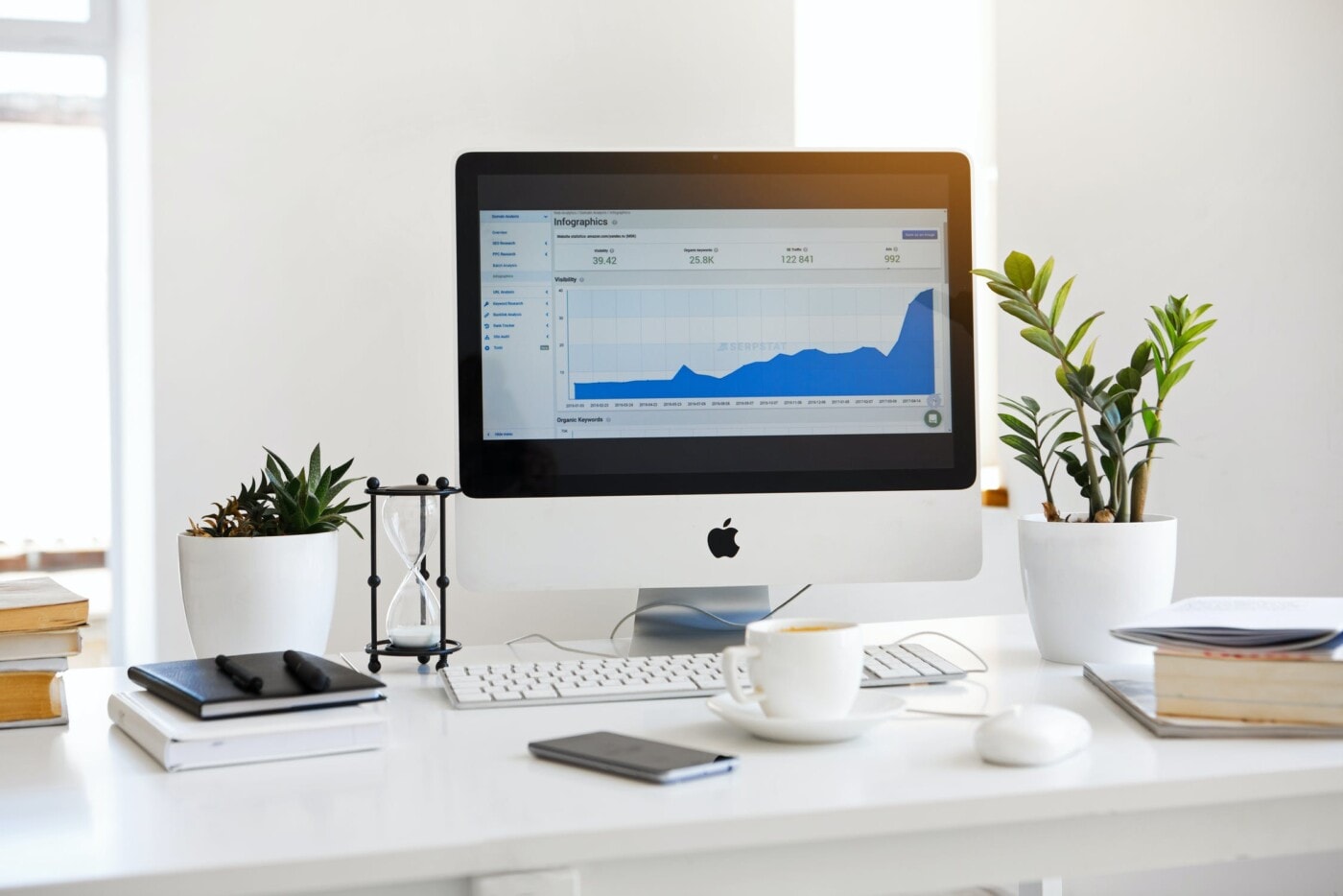 If you are working with a website design company or agency to redesign your website, they will be able to offer high-level insights on what metrics to look at and what they mean.
For example, here's a primer on how 3 Media Web helps our clients make the most of analytics.
You can also check out the following articles to learn more about getting the most out of your website's data:
4. Create a Realistic Website Redesign Timeline
Know this:
Redesigning your website is not an overnight process. 
There's a lot that goes into it. In fact, it's fairly common for a website redesign project to take several months or more, depending on the site's complexity, size, and security requirements.
It's important to understand these various requirements and plan accordingly. 
Managing timing expectations with a website redesign strategy keeps all the necessary stakeholders on the same page. And, in the end, you'll have a new website that meets your expectations as well as your customers.
Be realistic when developing your timeline.
While creating your timeline, make sure to add buffer time for various stages of the redesign. 
Sometimes certain design elements take longer to implement than expected. You'll need to allow time to provide your website designer with feedback on the redesign, in addition to creating content for the site.
When developing your timeline, look towards the future, and see if any events are coming up to align your relaunch with—for example, a tradeshow or industry convention. If so, plan to start your web redesign with plenty of time to complete the project.
5. Begin Gathering New Content For Your Website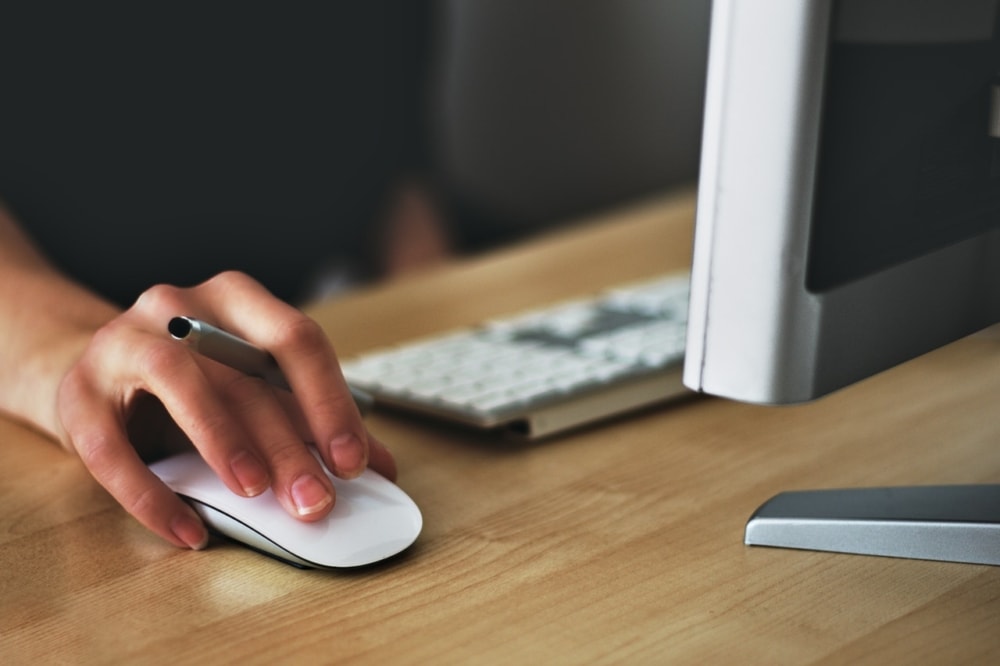 To keep your website redesign project moving along, start preparing long before you think you need to. 
This is such an important piece of the puzzle that we wrote a dedicated guide detailing the best practices to update content during a website redesign, so be sure to give that a read next.
This goes for the copy on your website, the images, the graphics, videos, infographics… Essentially, any type of visual, audio, or written content. 
You can also start planning out content shared on your social media and digital advertising campaigns. 
It's helpful to coordinate with your web designer/digital marketing partner to develop a list of content that will be used.
You will likely need to add additional, new content.
But, here's some good news:
You probably won't need to start entirely from scratch. 
One way of saving time is by re-using content that is already on your current site. Go through your site and refer to your notes from the initial audit and see what content is performing well for you. 
Weed out any content no longer on-brand, relevant, outdated, or just not up to snuff. 
Also, consider developing content for a company blog if you don't already have a strategy in place for that. 
Blogs are a great way to build a strong SEO foundation and connect with customers new and old. 
Content marketing is an integral part of digital marketing and should not be forgotten during a website redesign. 
This leads us to the next step of our website redesign strategy…
What To Do After Your Website Redesign Is Complete 
You can increase the success of your website redesign by double-downing on digital marketing.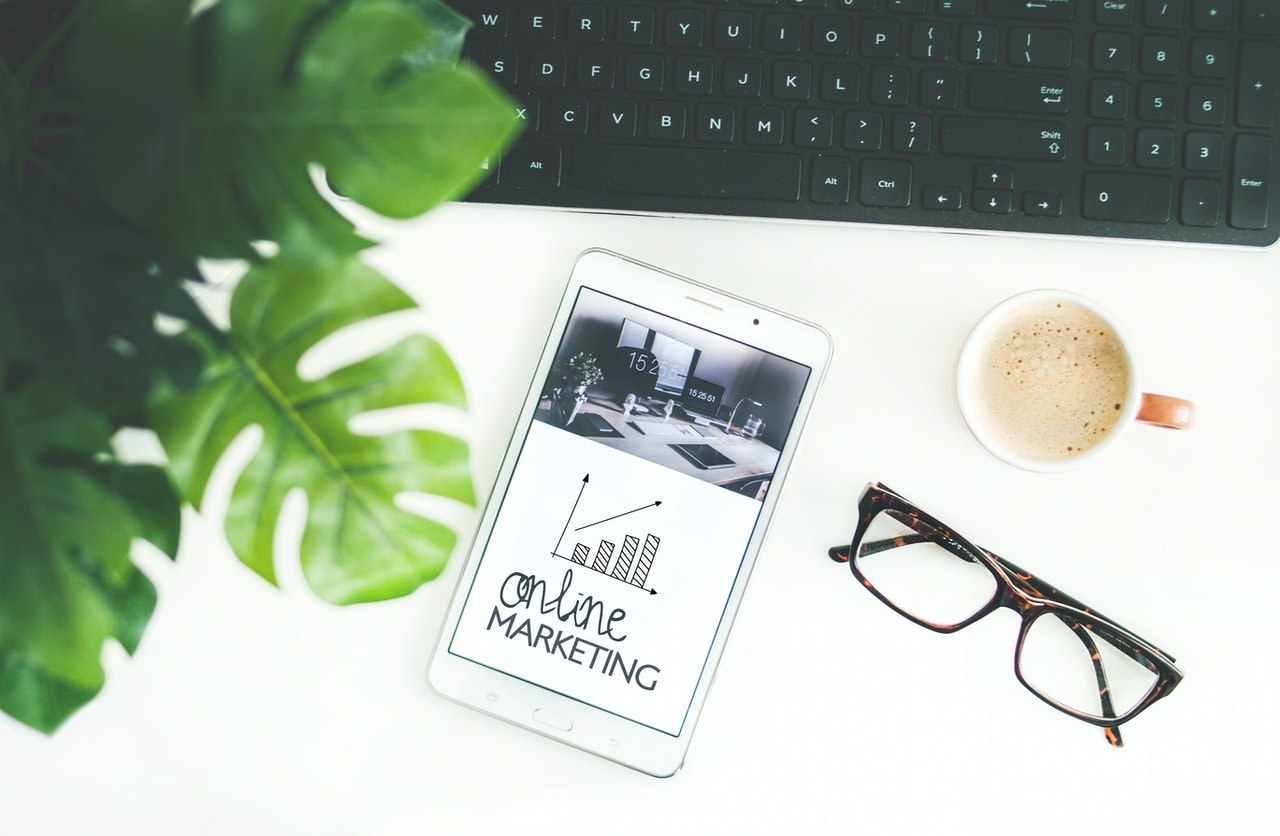 Developing a digital marketing strategy and engaging in an integrated digital marketing plan is the best method to gain leads and grow your business. 
At 3 Media Web, our team of digital marketers uses various methods to produce a winning digital media strategy. 
For example, our experts recommend a combination, if not all, of the following methods:
strategy and planning
paid advertising
content marketing
social media marketing
SEO
ROI reporting
Each of the above takes its own set of skills and requires different measures for different situations. 
Working with a partner like 3 Media Web to plan and develop a digital marketing strategy will ensure you have all your bases covered and set your company's web presence up for success. 
Measure Goals and KPIs After Launch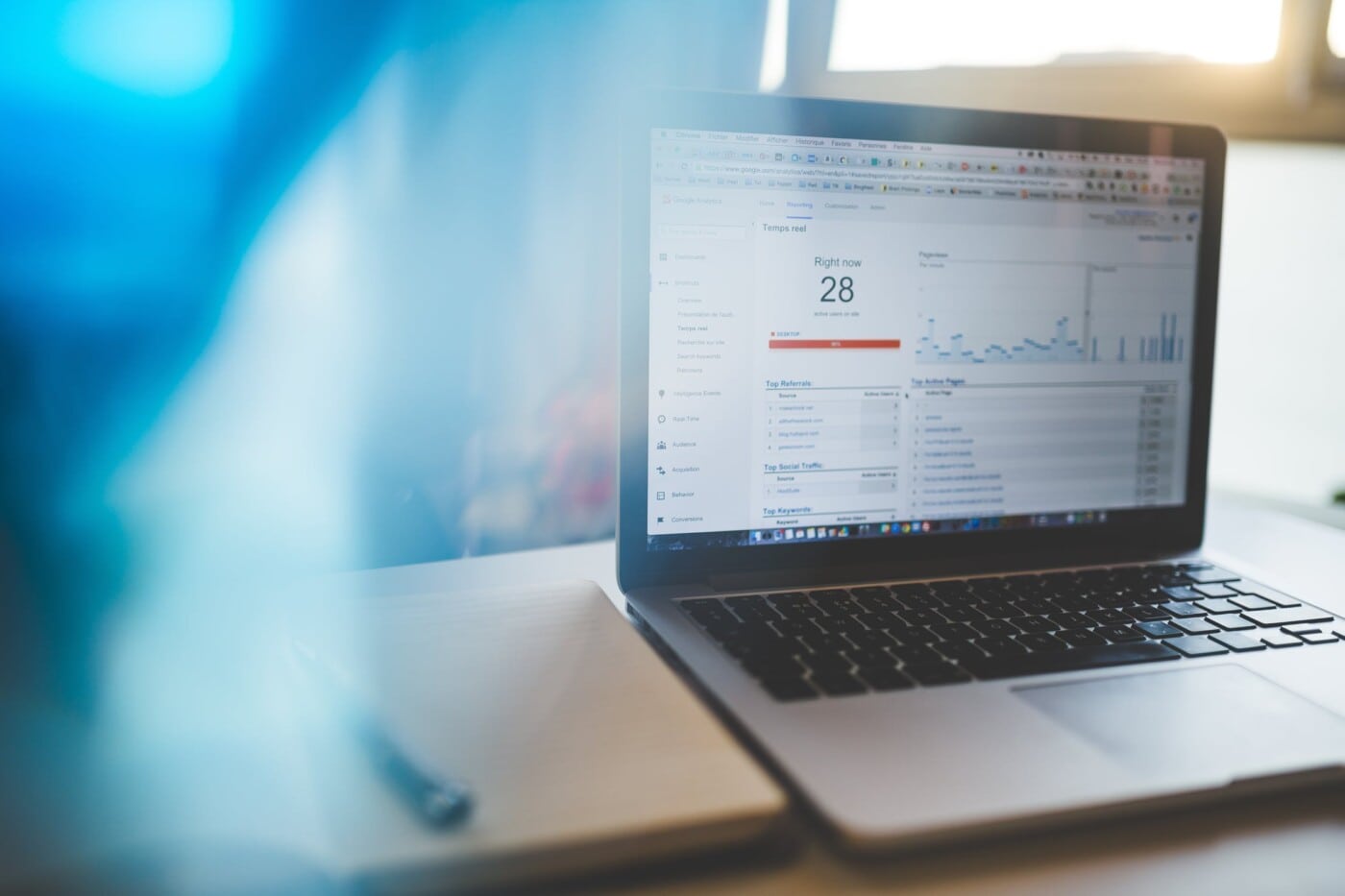 Successful website redesign doesn't stop once the website is launched. 
Analytics is a key tool in understanding how the new site is performing. These detailed reports can identify if you're achieving the benchmark goals set out early in the redesign process.
Here are two actionable ways to use your data metrics:
Strengths and Weaknesses
Top-level analysis of the analytical data can determine areas of strength and weakness in your website performance. 
From bounce rates to uncrawlable pages, these insights help dial in customer profiles, decide what kinds of content to create moving forward, and improve the overall effectiveness of your site.
A/B Test The Important Things
A/B testing is creating two versions of the same webpage, showing those to two separate user groups, and measuring which page was more effective.
This is a huge part of making informed decisions that boost your stats once your website redesign is complete.
So consider trying out a few versions of a homepage because first impressions are key.
What kind of page a user lands on makes a big difference in how they proceed, if they proceed at all.
Then look at how the call to action is a critical part of your website. 
Whether you're looking for email signups, donations, or sales, small changes to the copy or even the button's color can make a huge difference in responses.
Finally, images have a powerful effect on the mood they create. Try testing entirely different types of images before narrowing down the most successful pictures and themes.
Conclusion: Partner With A Website Design Company You Trust
Your website is the "storefront" that serves as the first contact for many of your customers and potential clients. You want something that looks great, but there's no reason it has to break the bank.
A revamp of your website can seem like a daunting process, especially without a website redesign strategy.
Finding a website design company that takes the time to understand your business and its goals will go a long way in making the journey smooth and successful.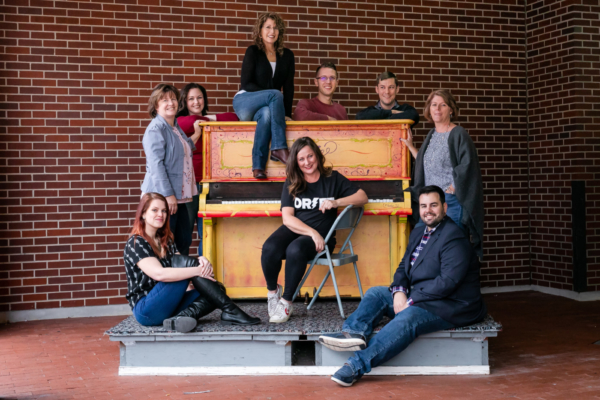 It's worth taking the time to find not just a web design company but a trusted partner that understands your company's vision, has a track record of success and is excited about helping you achieve your goals.
3 Media Web has a proven record of helping businesses grow online.
Our expert web design team, creates beautiful and responsive websites that will move your business forward. Contact us today to get started on a website redesign.
Join Our Email List
Sign up to receive our newsletter