Best Practices To Update Website Content During A Redesign
Quick Summary:
Start by reviewing existing content on the website. Keep a spreadsheet to itemize each piece of content and take notes.
A website redesign has the potential to transform the look and feel of your website. In addition to a new layout, updated navigation menu, and other standard redesign essentials, updating website content is key to the project's success.
What Is Website Content?
Don't be mistaken: website content is more than just blog posts and page copy!
Although the written content on your site is a significant part of its content, your content strategy should aim to include more diverse types of content.
For example, did you know that, according to Impact, video helps persuade 73% of people to buy a product or a service?
When you're updating content on your website, that means more than just rewriting some copy.
Also, take into account the following types of website content:
Photographs and images
Graphics
User/customer testimonials
Product and services listings/descriptions
Animations
Video
Audio
Website content is the meat of your website and what people are most interested in when they visit it. 
Yes, good design and user experience are essential, but even the best UX design isn't going to help a website if it doesn't have good content. 
And, creating, updating, and maintaining a diverse selection of website content takes time.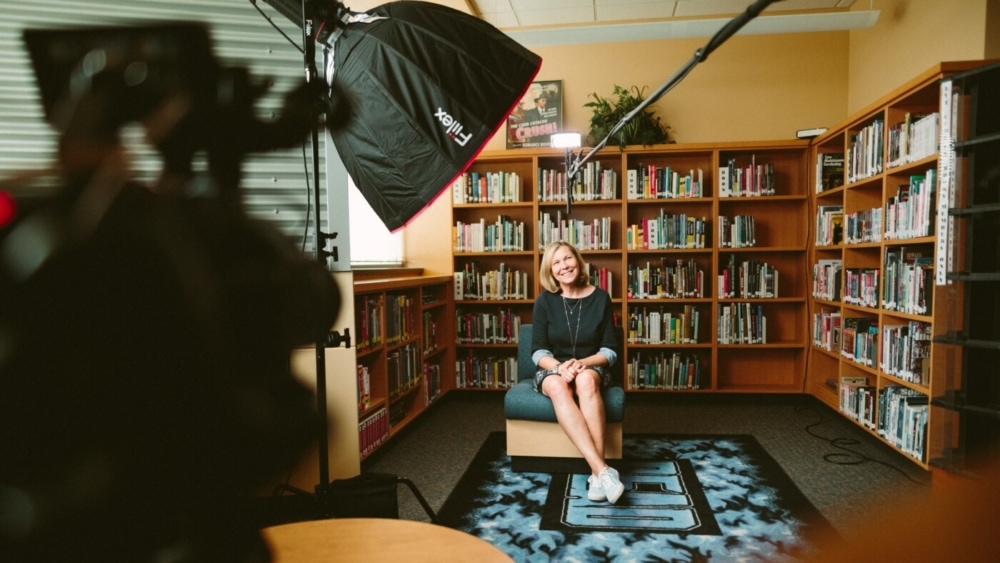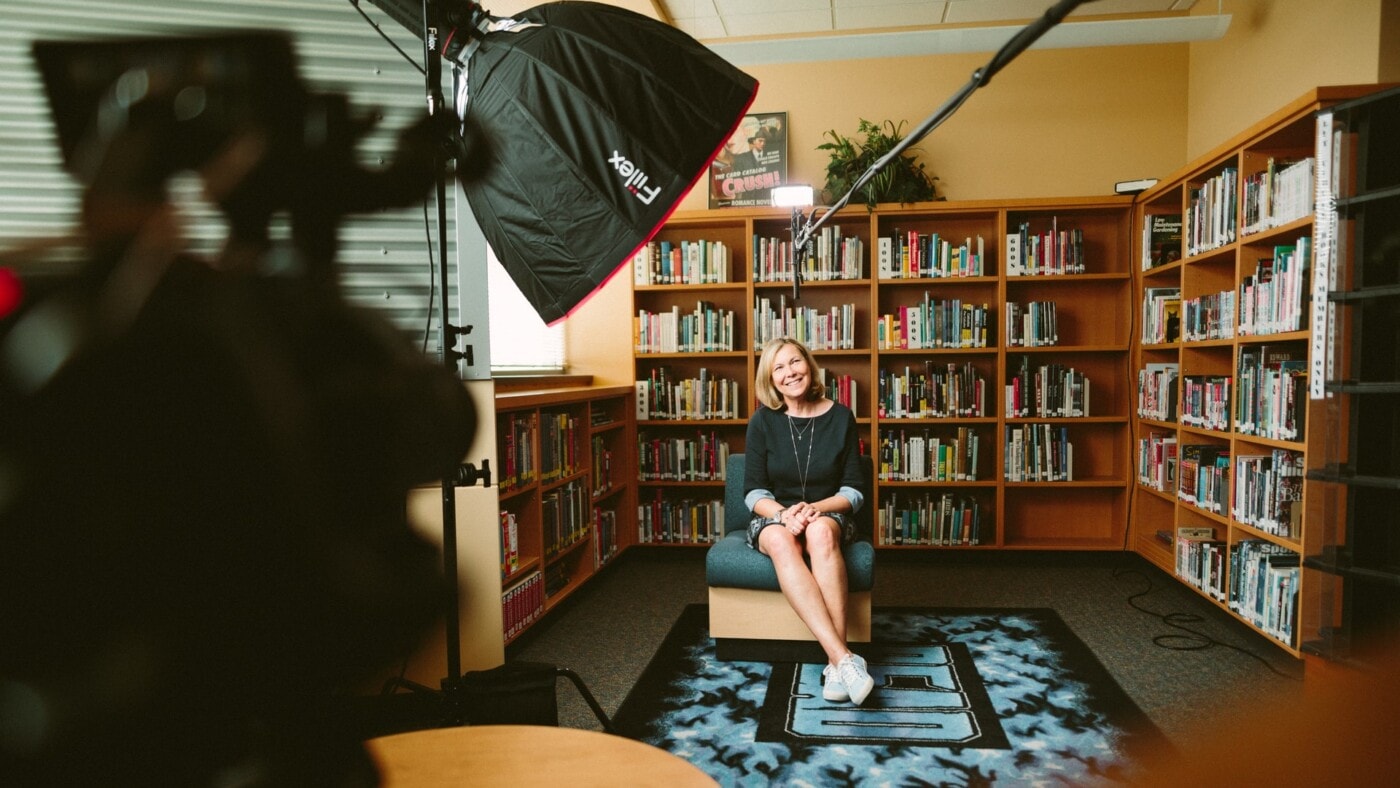 Don't Wait Until The Last Minute To Think About Content
It's a common mistake by business owners to underestimate how much time and effort they need to create and update content amidst a website redesign. 
It's best to be prepared with a plan of action before the website redesign begins so you're not caught off guard. Waiting until the last minute, or after the project has already started, can slow the redesign down and increase costs. 
I repeat: don't put off content writing until the last minute.
The mad rush to get it all done will result in poor quality content that negates all the hard work and resources that go into a website redesign.
Plan ahead! Just like other aspects of running a successful website and business, developing content takes strategic analysis. 
3 Media Web is here to make the web redesign process easy––that includes the website content! Reach out today to start your next web redesign project with our award-winning team. 
Here's some advice:
Don't plan on creating content to fit your site's new design—plan on creating content that best delivers your company's value proposition and overall messaging. You'll need to do this for all of your site's pages.
Why?
Because even the most incredible website design isn't going to convert if the content isn't up to the same standards, content is crucial for the website redesign puzzle.
If you are having difficulty communicating what your company does, how your company does it, and how you are helping others–don't stress out. There are plenty of resources for you to consult.
Marketing strategist Myk Pono offers a great read regarding brand messaging. You may also want to read up on brand unity and how it plays an integral role in branding and messaging. 
Review Existing Website Content
Start by reviewing existing content on the website. Keep a spreadsheet to itemize each piece of content and take notes.
For example, as you're going through the content, determine the answers to the following questions:
Does your existing content align with your current business goals?
Is it possible to update the content to represent your business goals if it doesn't more accurately? 
Does the content align with and adequately target your customer personas?
Is the content well written without typos, spelling, and other grammatical errors?
Is the content engaging to read?
Is the content fresh and timely, or does it sound outdated and irrelevant?
One way to do quicker work of reviewing your content is to use a scorecard that you can use to give each piece of content a grade.
The nice folks over at Moz published a content scorecard on this Google Sheet that you are welcome to make a copy of. You can use it as is or adapt it to suit your workflow as needed.
As the Moz article explains, you'll find a list of elements needed to create a solid piece of content.
You'll work through this list and give each article a score of 1 to 5 for each element. The elements include things like spelling and grammar, tone of voice, images, and so forth.
Here's a screengrab of the scorecard to give you an idea: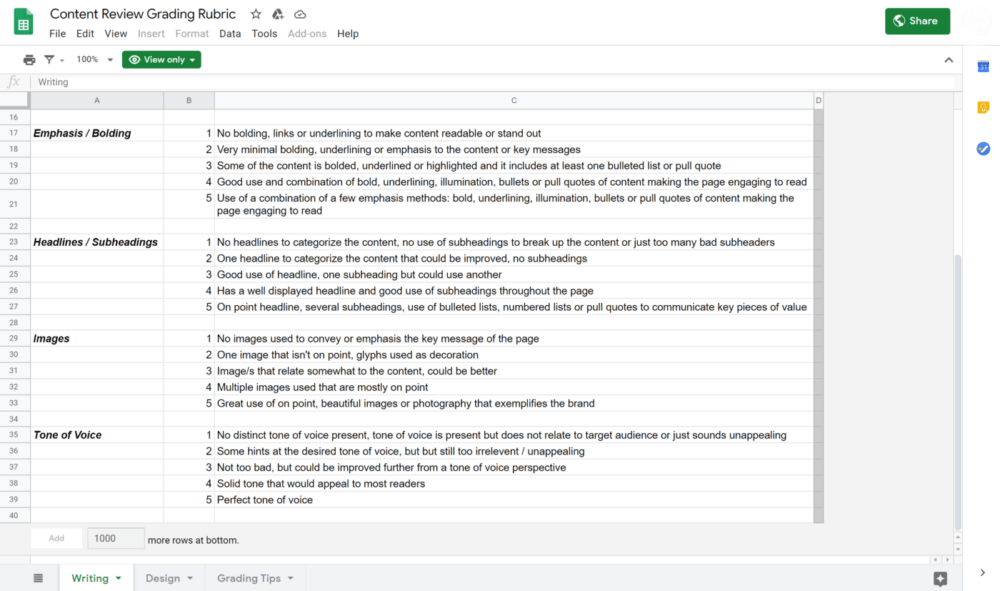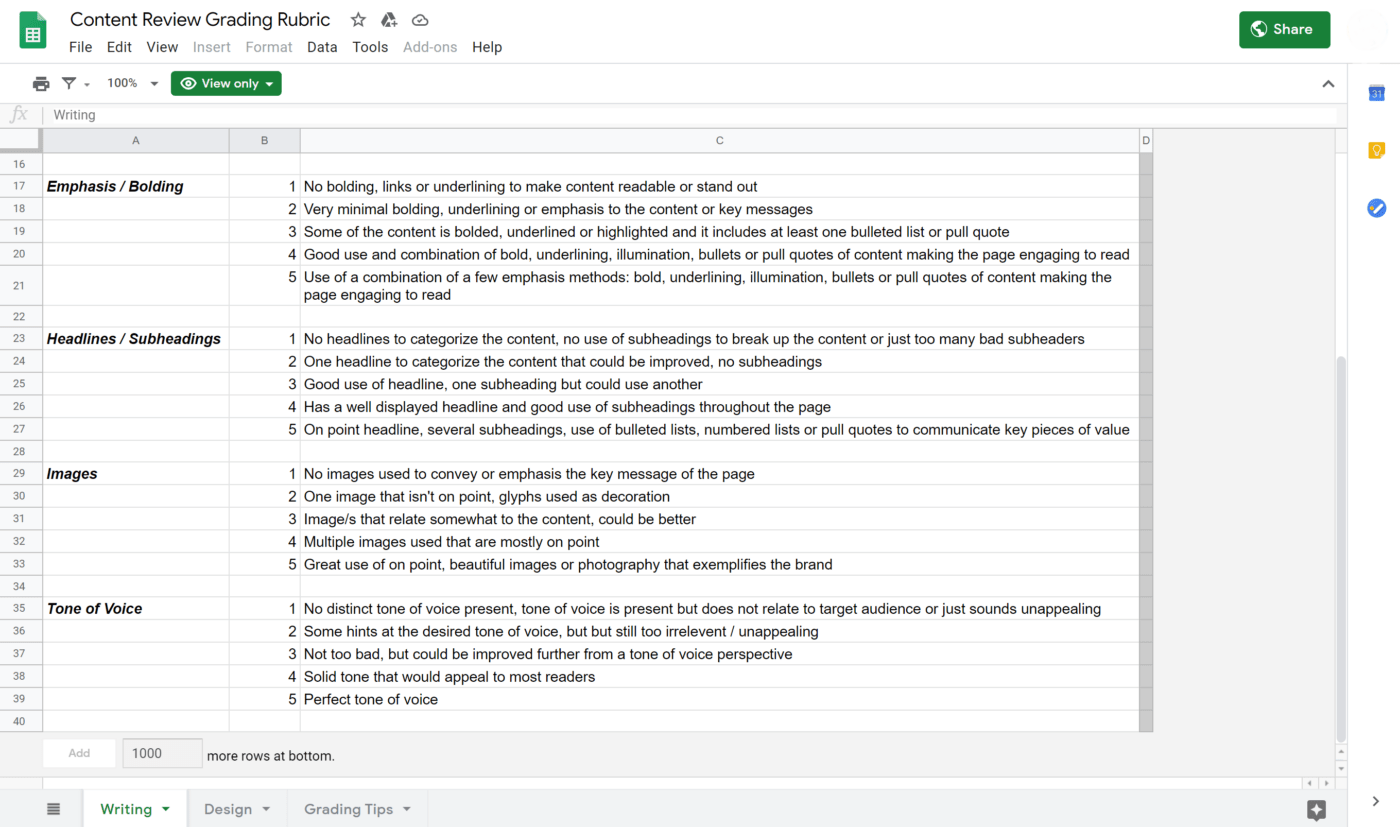 Keep in mind that you won't necessarily be making changes to your content during this review.
The purpose of a content performance review is to take inventory of what content you currently have and assign it a grade based on its quality and relevance. 
Then, in the next steps, you will decide whether it stays or goes or how it can be optimized for higher performance.
RELATED READING: Four Necessary Steps to Take Before A Website Redesign
Once you have a list of your content and assets, it's time to consider what content your site is missing. 
Review and Reorganize Sitemaps
The web agency helping you with your website redesign will also look through all of the pages on your website during a content audit. Ideally, they will review every page that is live on your site and examine its content.
During this phase of the content audit, they will primarily be looking for and making notes on your site's organization, as well as mapping out the relationships between each page's content.
However, it is not unusual for them to evaluate the quality of the content itself and make recommendations on optimizing it for quality, usability, and SEO.
This aspect of a content audit is vital to develop a streamlined user journey via creating a sitemap.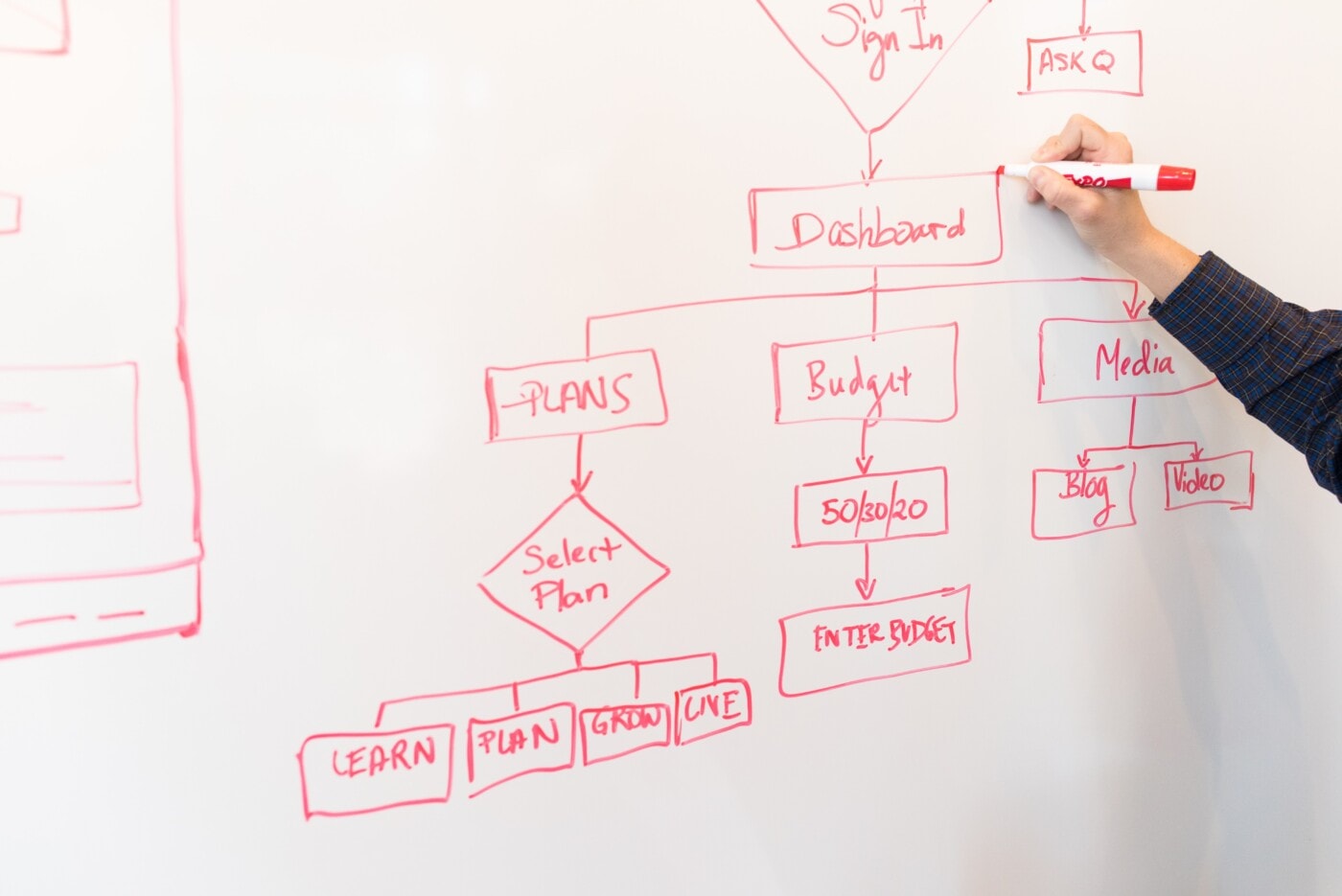 A sitemap, of course, helps the designer build a navigation menu that makes it easy for users to find the content they are looking for when visiting a website.
The sitemap will also help you solidify a list of content that needs to be created or updated as part of the website redesign process. Use the sitemap to keep the production of your content streamlined and on track.
Develop A Content Creation Strategy & Editorial Calendar
Once you've completed a content review and your web partners have built out a sitemap, you should have a complete inventory of all your sites' content, in addition to a list of content that is needed to complete the website redesign. 
Assemble a content calendar that you and your content creators can follow to keep the project on track.
There are numerous tools you can use to organize your content strategy and editorial calendar. Some popular options include:
Work with your web developer to help determine a timeline and prioritize the different pieces of content that need to be made or updated to complete the website redesign. 
For example, it's likely the content needed to complete the homepage should be placed on a higher priority than updating old blog posts.
Knowing what content is needed first will help you set up an achievable content calendar that doesn't cause delays in the website redesign process.
Since delays cost time and money, it's key to avoid causing any. Luckily, planning dramatically decreases the chances of delays. 
This leads me to another point:
Create Content In-house or Outsource?
Again, it's important not to underestimate the amount of time it takes to create and maintain quality content on your website.
Depending on the business, it can take an entire team to pull it off.
A recent study performed by SEMRush found that:
78% of respondents noted the company where they worked had a small marketing team of between one and three people. This team usually included a writer (52%), a social media manager (36%), and an SEO specialist (34%). 
As Tim Soulo, the CMO at Ahrefs, points out, having a team of in-house content creators is preferable in many cases. 
However, hiring content creators in-house is not a viable option for all businesses.
In the same Ahrefs article, Si Quan Ong makes a case for outsourcing content creation by making the point that it is often less expensive than having a team of in-house writers and designers. 
Although cost shouldn't be the only concern. 
Outsourcing your content creation also makes sense when any of the following are applicable:
You and/or your employees are too busy to create and update content 
You and/or your employees lack writing, design, and content marketing skills
Additionally, it's easy to scale the number of content creators up or down as needed to fit your current content goals when outsourcing instead of hiring full-time team members.
So, many businesses choose to outsource some or all of the content creation to a freelancer or agency to avoid becoming a bottleneck during a website redesign. 
Optimizing Website Content For SEO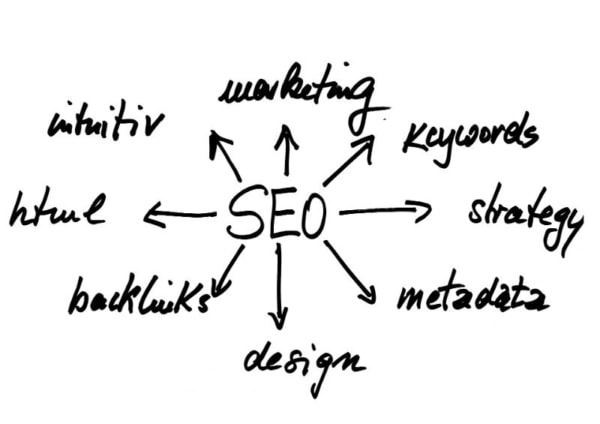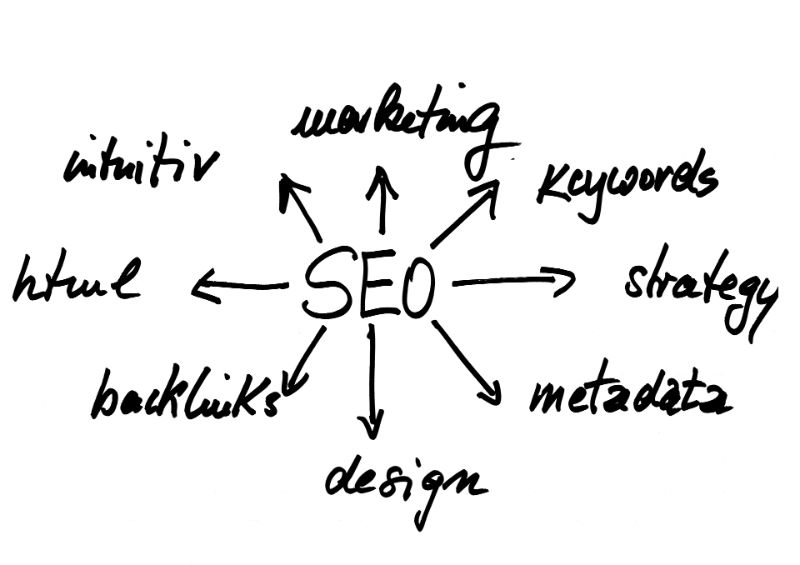 Although your existing content will have been reviewed using a basic scorecard outlined above, any content that cuts will need to be audited and optimized for SEO.
Actually, if you're unhappy with your site's SEO performance, a website redesign is the perfect time to improve it.
At the onset of a website redesign, running an SEO audit on your website is good practice. The data you get from an SEO audit will play a role in developing your content strategy.
Suppose you don't have an SEO expert on staff. In that case, it's recommended that you work with a qualified professional who will be able to assist you in developing a winning SEO strategy and make any necessary changes to optimize your site's technical SEO. 
Ask your web developer and designer if this is a service they offer, as full-size agencies sometimes provide digital marketing as well as web design services.
All that being said, some content and on-page SEO requirements will apply directly to the content you are creating in which you and your content creators need to be familiar.
Primarily, they are:
Using the correct heading structure
Proper placement of keywords
Adding image alt tags, descriptions, and captions
Using a strategic combination of keyword synonyms
Proper writing for web techniques to optimize articles for scannability
Producing value-rich content
RELATED READING: Why SEO Audits Are Not Optional & How To Prepare For One
Stay Current On Content SEO Trends & Use The Right Tools
Of course, the list above isn't all-inclusive. The nuances of SEO seem to be constantly changing. It's always a good idea to take a refresher course or, at the very least, brush up on your SEO skills.
Using tools such as YOAST and SEMRush are beneficial to ensure standard SEO requirements are being fulfilled on each of your site's pages. 
Additionally, YOAST has published this comprehensive guide on content SEO that is suitable for all experience levels. 
I also encourage you to read these five tips on how to maintain your site's SEO status while undergoing a website redesign. 
In that article, 3 Media Web's very own Marc Avilla points out:
"You can run into a situation where your rankings drop dramatically following the launch of the new website, undoing all of your efforts. It could take months or years to undo the damage caused by this situation." 
Obviously, you want to avoid slipping in Google rankings at all costs. As such, the action items Marc outlines to prevent slipping in the SERPs should be required reading for anyone undergoing a website redesign.
Work With A Trusted Web Partner
There's no question a website redesign takes a lot of planning and expertise on many accounts. Working with a web partner with demonstrated success in redesigning websites for companies like yours goes a long way. 
Because there are so many facets of a website redesign, updating content included, working with a web partner or agency with experience will save you time and money. It's difficult for one person to be an expert at everything, which is why working with an agency like 3 Media Web is so enticing. 
For example, the 3 Media Web team consists of experts in each aspect of web design and digital marketing.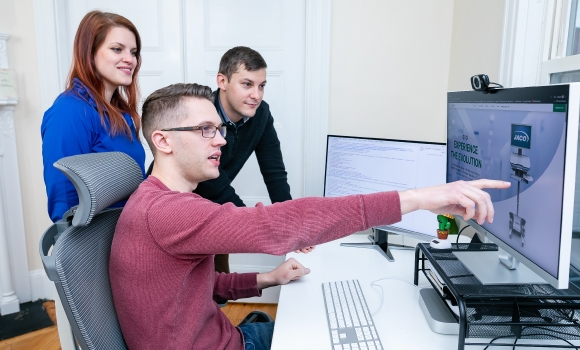 A good agency means having access to the right expert at the right time.
From the initial consultation to regular website maintenance, choose a web partner that can help you achieve your goals, whatever they may be. 
This leaves me to my final question…
How can we help your company actualize its goals? 
Contact us today to learn more about how our team of professionals can help.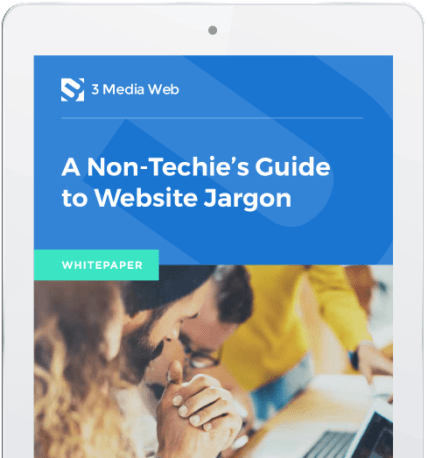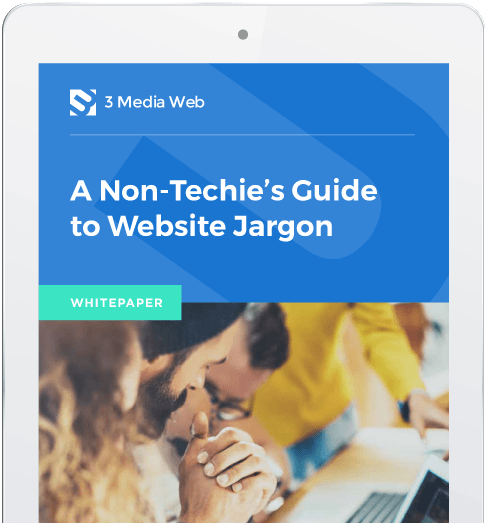 User-Focused Website Content
Whether you need help pulling together the right website content during a web redesign project, or you're looking to grow your business through content marketing, our team of web support experts, web designers, and digital marketers can help you get your business back on track.